The charity gala is alive and well in Kansas City. Merrily offers tips for supporting, attending, and actually enjoying them.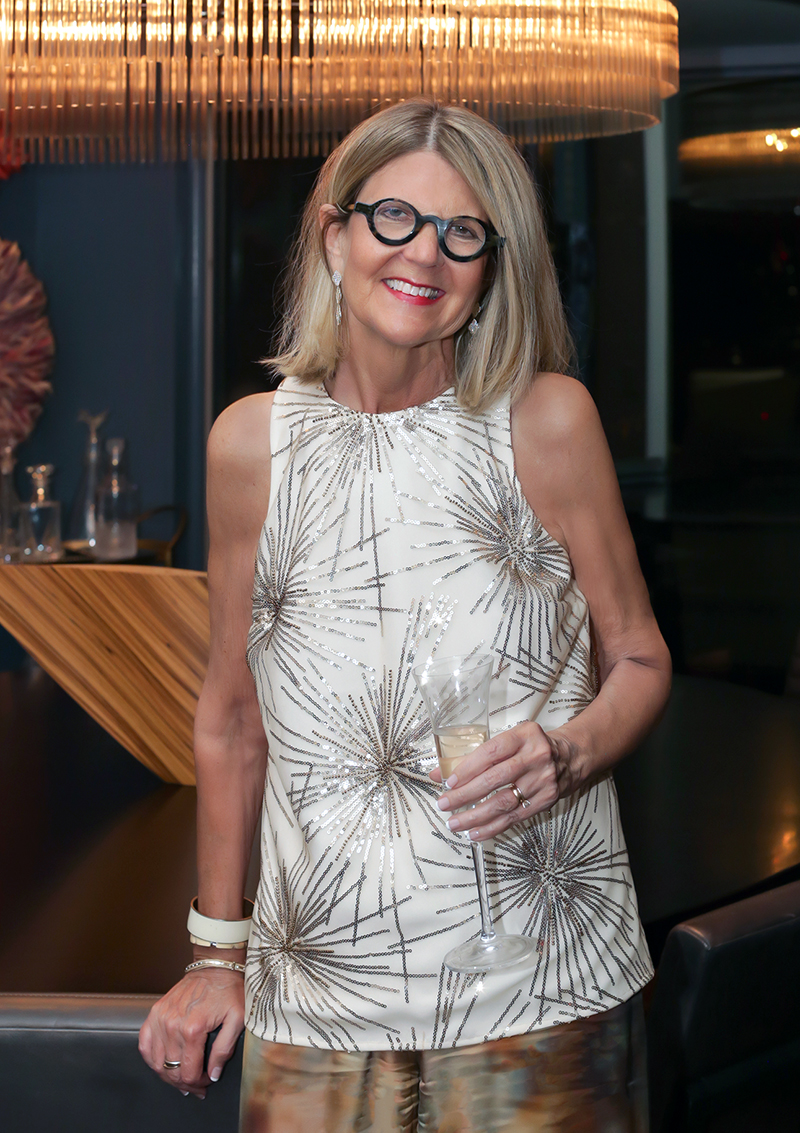 Years ago, I went to a party to honor supporters of a Kansas City nonprofit organization. The event was held at the home of a patroness of many charities, well known for her extraordinary generosity. As one entered the party, the hostess was standing at the door, dutifully greeting guests. One could tell she didn't relish this task but was trying to do a thorough job of it. I was next in line.
"You're with a magazine, aren't you?" the hostess said, by way of hello.
"Yes, I write a column," I said cheerily.
"I don't want my house photographed," she snapped.
"I'm not in charge of photog—" I stammered. But she already had moved on to the next person in line.
When you donate millions to help charitable organizations, you can behave like that. You really can and be my guest. But for the rest of us, there are rules for operating in the world of volunteerism and fundraisers. Here, then, are a few things I've learned in my years of attending and working on galas, which often are the major means of financial support for humanitarian, healthcare, and arts organizations in our community. (The 2022 Symphony Ball netted 1.1 million dollars to support one of our city's top cultural assets.)
Not Stuffy. Fun
My husband and I have a dear friend who categorically, non-negotiably refuses to attend any event that requires he wear a tuxedo. His parents went to black-tie events when he was growing up and he got the notion they are stuffy. Well, sometimes they are, but they can be fun, boisterous even, if one loses the 'tude.  Really, what's not to like?  Your typical gala starts with an open bar and appealing auction items to consider while sipping and schmoozing. Then you sit down to a lovely dinner. Afterwards there is dancing to a live band playing their hearts out to get you out on the floor, shaking your groove thang. If that is a stuffy evening, sign me up any day.
Respect the Committee
I hope never to get so jaded I don't savor the details of any gala I attend. That I always remember the steering committee sweated over every particular of this event, pulling in all their chits to get things underwritten, donated, discounted. That the dinner is the product of a very serious tasting meeting and many emails back and forth about the garnishment, side dishes, and especially the dessert, which is meant to be amazing. That, although the flowers, linens, and chair covers look luxe, the organizers had to scramble around to get them paid for with minimal effect to the event's bottom line.
I never want to be that thoughtless guest who—I swear this really happened—announced upon arriving at her V.I.P. table all she really wanted for dinner was a chicken breast, a request that sent one of the harried cochairs into the hotel's kitchen for most of the dinner portion of the evening. I never want my husband or escort to be that guy who just couldn't be bothered to wear a tuxedo, and so compromises every party pic he's in. ("We would send this shot to the magazine, except Ezra's in it, wearing his sport coat.")
The Auction, the Auction, the Auction
Here's something definitely not to do. Don't get a snootful during cocktail hour, then bid on something for which, in the sober light of the next day, you have no intention of paying. If you ever have done this, trust me, there are people who still remember it. I am reminded of a well-heeled fellow about town. Every time I see him I think, "you never picked up and paid for the vintage celadon bowl from Dining By Design 2008. We called you and called you and you blew us off."
What you can do is step up to help friends whom you know to be gathering auction items. In any fundraiser, auction is the thankless job. Most people dislike making those calls. If you have any really good thing to donate, particularly a dinner, timeshare, fine art, or a true luxury item, contact your pal and offer it up. Don't wait for the phone to ring. Your friend will never forget your kindness during his or her time of need. Conversely, this is not the place to unload your white elephant items, as sometimes happens. Most organizations are trying to focus on "fewer, bigger, better," although, in the end, they take what they can get.
The Unavoidable Shakedown
The "fund-a-need" appeal often is a necessary part of the festivities. For the uninitiated, this is the moment when the music stops, the lights go up, a professional auctioneer or a local personality—Ron Megee and Tanna Guthrie are particularly adept at this—steps onstage and begins exhorting the crowd to fund a specific thing, say isolettes for the NICU or camp days for needy kids. There often is great generosity exhibited during these appeals and they are a powerful tool for boosting the event's net proceeds. Even if one finds them a bit of a buzzkill, this is not the time to hit the bar for a fresh drink or chat with one's table companion. The sooner they can make their goal, the sooner we can go back to the merriment.
If a friend is involved in organizing a fundraiser, make an effort to show your support. Send a check if you can't attend. Even if you only can afford a small amount, take the trouble to send it in with a few encouraging words. Every dollar matters to the bottom line.
Everyone Loves a Table Host
Hosting a table at a fancy charity gala and inviting one's friends to sit at said table is a gracious, not to mention partially tax deductible, thing to do and—in addition to supporting the cause—can be a thoughtful way to reciprocate if you don't entertain at home. Treat the table as you would a dinner party in your dining room. Use place cards and sit people boy girl boy girl. If you want a lively group, do not seat guests next to their spouses. Nice but not necessary: party favors (a small box of candy, a tiny pot of flowers, a scented candle). If you can't swing the expense of hosting a table, invite friends on the condition they pay for their tickets. Sometimes people are just waiting to be invited.
---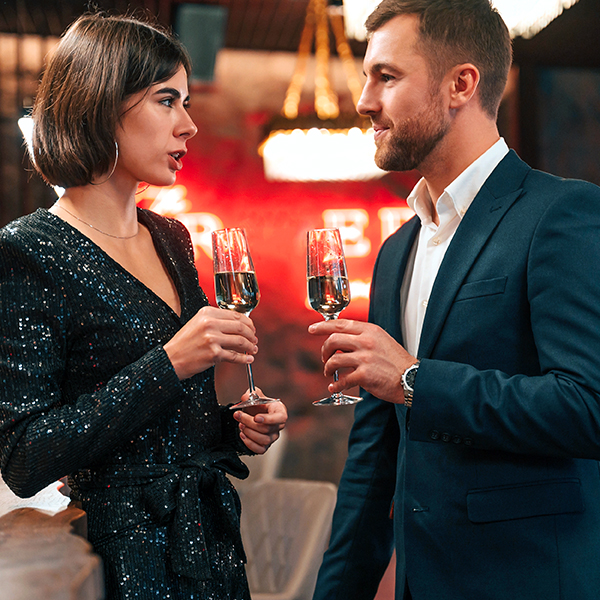 Mingling with Ease
Knowing how to mingle with other guests is a valuable skill in all of life, not just at a fundraiser. To engage a stranger in conversation, find some common point of interest, and you're off and running. Some topics most people share include:
The event you're attending. Talk about the charity the party is to benefit.
Travel. Most people like to take trips. Mention the new airport at your own risk, however. Many are still attached to the old one.
Children or pets. That is if you both have them.
Sports. A no-brainer in this fabulous sports town of ours.
Current news topics. It helps to have read or watched the day's news. Avoid politics. Way too contentious.
Films and TV shows. In this era of Netflix and other streaming media, everybody has a favorite show or documentary.
Always remember to listen more than you talk. We all have two ears and one mouth. It's best to use them in that proportion. Nothing is more flattering than someone who listens carefully and shows sincere interest in other people.
---
Email me with your entertaining questions, dilemmas, or triumphs at mjackson@inkansascity.com