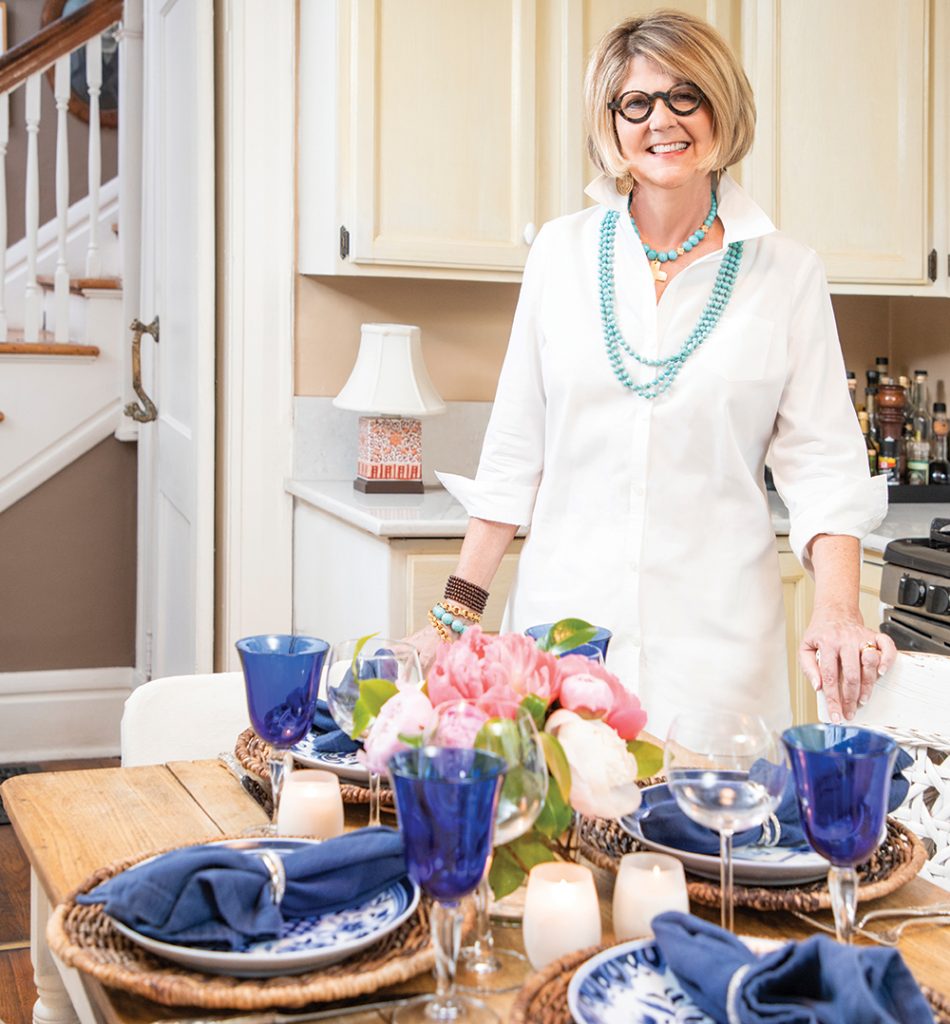 Hey, you. Psssst. You over there in the corner, avoiding eye contact. Yes, you, Mr. or Ms. Introvert. You of the still waters, running deep. You, the Quiet Beatle. Just FYI, we extroverts are on to you. We know how you eschew crowds. How your idea of hell is a big, noisy party. How you would happily spend a weekend—nay, a solid week—in your own rarified company. We even know you sometimes masquerade as one of us, and it burdens you mightily. But you, even you, occasionally crave conversation and companionship inside the sanctuary that is your home. Nothing big, mind you. A quiet little dinner with one or two friends, say. Perhaps your extrovert spouse has cajoled you into inviting another couple over for dinner. My socially remote darling, this column is for you.      
Two's Company, and so is Three or Four.
Maybe it's because I am from a large family that I'm drawn to the idea of the big, rowdy dinner party, of squeezing as many as will fit around my table, of three conversations going at once. Only recently have I come around to the quiet charm of the teeny-tiny dinner party. By teeny-tiny I mean one other couple, or a singleton or two.
For many—introverts and extroverts alike—this is the preferred way to entertain. In such an intimate gathering, you can't hide behind small talk. If you invite friends who share your same oddball tastes in conversational topics (for we are all oddballs about something), it's astonishing how the time can fly.
Fewer Guests Means More Options.
The teeny-tiny dinner gives you the chance to bust out Grandma's Quimper faience, of which you have only four place settings. It liberates you from your dining room. You can set up a snug little table in front of the fireplace or on the screened-in porch, or eat at the kitchen island. The tiny dinner is the best setting for a visit with a cherished someone you haven't seen in forever. It's also a marvelous way to celebrate the birthday or anniversary of close friends, to show them how special they are to you. When feeding so few, you can go all out on ingredients—Saffron-Poached Lobster (email for this and any other recipes mentioned herein) and Chateau d'Yquem for all! Or not.
Fancy, Labor-Intensive Cocktails, Anyone?
The key to a fun, casual party is how it starts. Even if you've got last-minute cooking to do, give guests an effusive greeting and—the very moment they arrive—a lovely cocktail and everyone will be happy. For bigger groups, I stay away from serving drinks that chain you to the bar all night with your cocktail shaker. But having a tiny guest list enables you to make a scrumptious, one-at-a-time cocktail like a Pom Pom, which demands fresh ginger and mint and six other ingredients and will feel to your guests like a mother's hug.
Try Crazy New Things.
Recently I had a tiny dinner party—just my husband and one guest—and I had a last-minute thought to make an appetizer of boiled broccoli. It sounds cuckoo, but it's so delicious. (I had just read Tamar Adler's An Everlasting Meal on the under-appreciated virtues of boiled vegetables.) You heavily salt a pot of water, bring it to boiling, throw in a couple of broccoli crowns and boil the sh*t out of them, until they lose their vibrant color and get so soft you have to remove them with a slotted spoon. Toss the hot broccoli in a bowl with a little butter and freshly squeezed lemon juice and serve immediately. Even people who don't like broccoli will like this broccoli, and it was a smashing way to start our little dinner. This also makes a fabulous, no-carb snack.
Again with the Instant Pot? Yes, Really.
The Instant Pot, which I prattled on at length about several columns ago (All You Need is One Spectacular Recipe) is a useful tool for sumptuously feeding only a few.
Terri Dady, my co-worker at my full-time job (this column being my side hustle) came to work one day crowing about a recipe she'd serendipitously invented the night before in her Instant Pot. "I had a package of boneless, skinless chicken thighs that had been in my freezer since I don't know when, and some orange juice and some Brussels sprouts," she said. "I threw them all together in my Instant Pot, tossed in some Lawry's Seasoning Salt, pressure-cooked them for 30 minutes, and it was really good!"
I tried this myself, and she was right. Except I used Yukon Gold potatoes, cut into bite-sized pieces, instead of Brussels sprouts, because my husband hates them and calls them lizard heads. This tasty dish would be a simple entrèe for a tiny, casual dinner. I've fine-tuned the recipe a bit. Email me and I'll send it to you along with a couple of proven Instant Pot favorites perfect for three or four.
Too "Chicken" to Buy an Instant Pot?
In her book, Cooking for Jeffrey, Ina Garten gives us her truly excellent Skillet-Roasted Lemon Chicken recipe, which serves three and only three. You'll need to ask your butcher to remove the backbone of a four-pound chicken and butterfly it—they will cheerfully do this at Broadway Butcher. Do not attempt this recipe if you don't have a 12-inch cast-iron skillet. This chicken would be sublime with roasted broccolini and my friend Bernie's Smashed Potato recipe.
More Kitchen Table Dinners.
My husband and I are the only people left in the metro area who don't have a kitchen island: we have something you might remember called a kitchen table. When we have just one or two people over, this is where we dine, and it is very, very cozy. I like to pan-fry individual Angus beef filets in my grill pan (four minutes each side over very high heat), and serve them with A-1 Sauce, Creamy Lemon Rice and roasted asparagus. These same sides also work well with a pork tenderloin, marinated then roasted. One pork tenderloin is the perfect size to feed three or four.
A couple of years ago I went on a mad spree of making, for small, casual gatherings, a Ruth Reichl recipe called Sort of Thai Noodles. It's a stir-fry dish, a delectable main course with three kinds of protein, fun to make with one or two people assisting. The last minute of making it, when everything comes together, is so action-packed you almost have to have someone reading the recipe to you while you cook. An Asian cucumber ribbon salad is the perfect starter for this dinner. Yes, darling, of course I have the recipe. Email me. You introverts love email.
---
The Perfect End to Your Teeny-tiny Dinner Party
This one recipe is worth the price of Lawson's cookbook, Nigelissima. You take four ingredients, whip them into a cloud, then freeze them. They turn into ice cream while you go on with your day.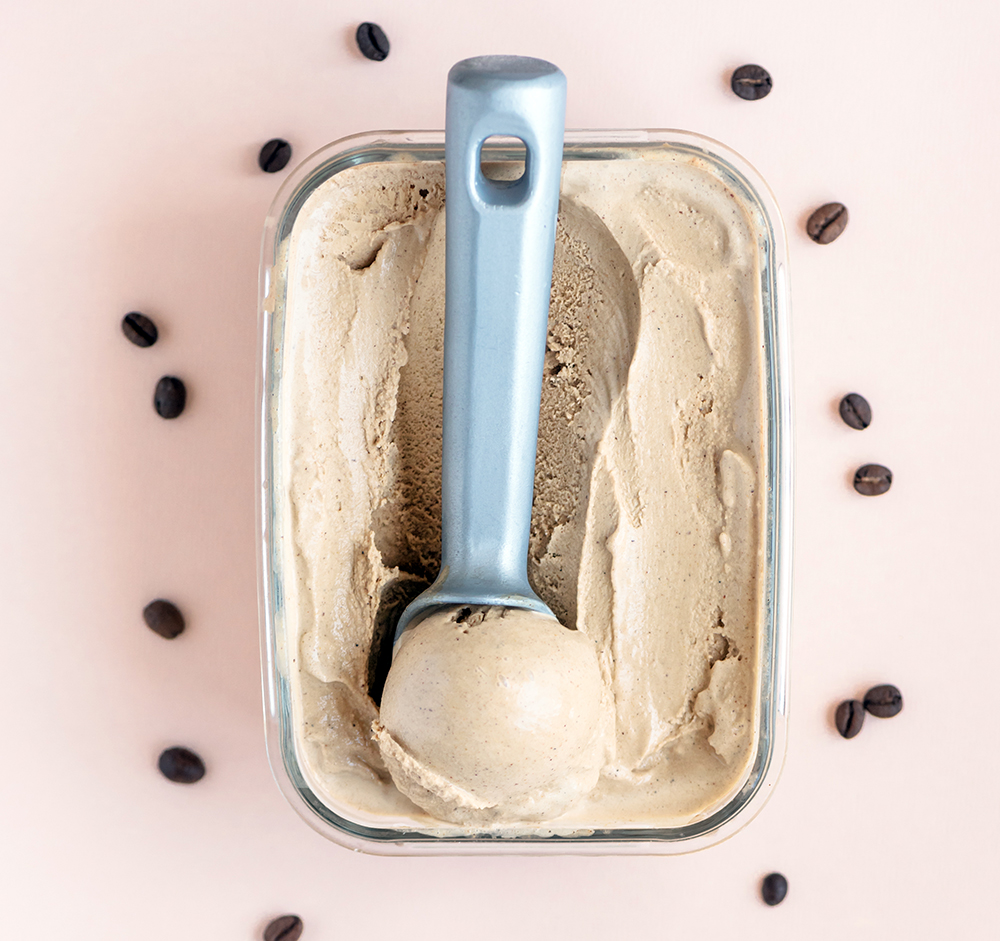 Nigella Lawson's One-Step, No-Churn Coffee Ice Cream
1

¼

cups heavy cream
2/3 cup sweetened condensed milk
2

tablespoons instant espresso powder

2 tablespoons espresso liqueur
Whisk all the ingredients together until soft peaks form, and you have a gorgeous, caffe-latte-colored airy mixture, and then fill a one-pint airtight container and freeze for eight hours or overnight. Serve straight from the freezer. Note: I used an immersion blender to whisk the ingredients and it worked beautifully.