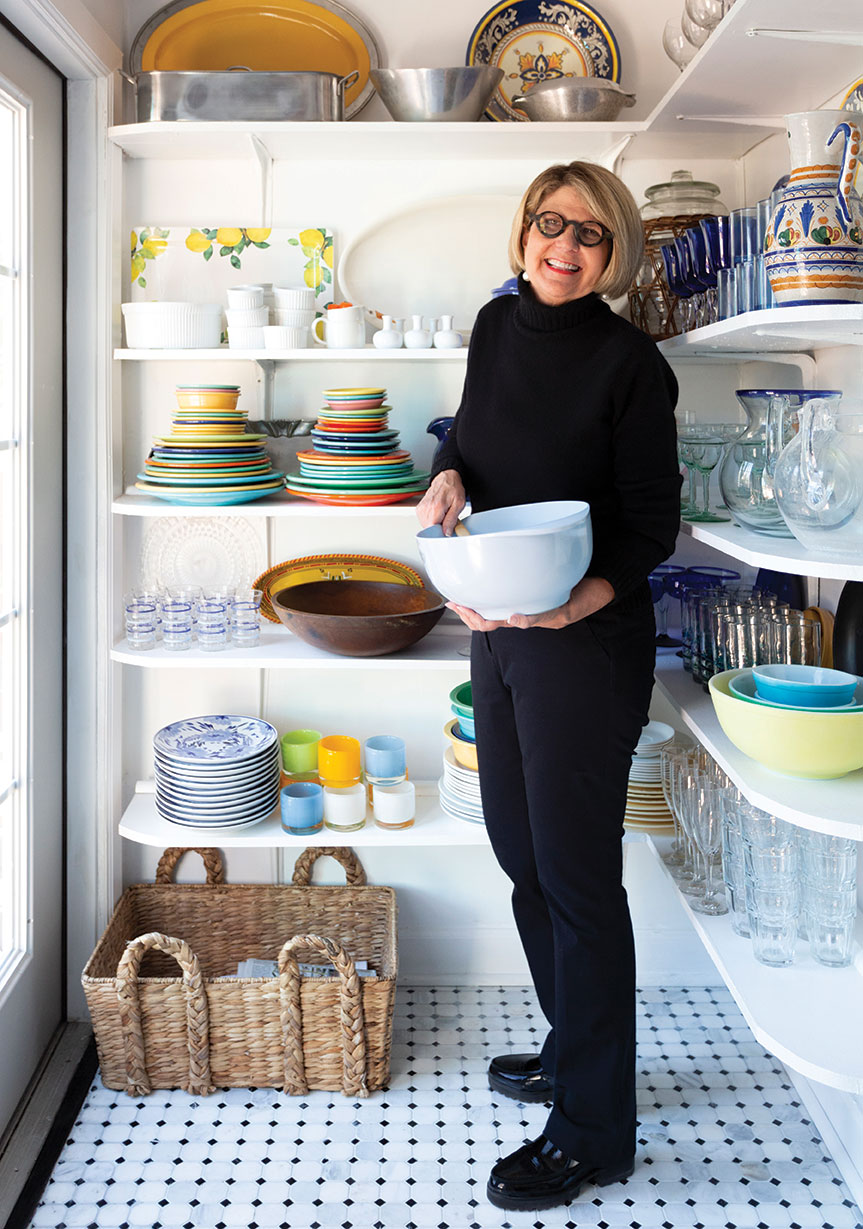 I remember the first real dinner party I ever gave, when my husband and I were dating. The food was a disaster. The menu included, for starters, a seven-layer Mexican Dip, enough to fill a suitcase, which I served with taco chips and pre-dinner margaritas. I don't think I'd made it clear to our friends there was dinner to follow, and everyone got so full they barely could eat, probably just as well because the main course, an incongruous London Broil, was burned and almost inedible. I'd made several sides, and nothing was ready on time because I was toasted from the margaritas. But we all managed to have a rockin' good time, and I learned two important lessons. One: a fun dinner party is not about the food. Two: it's best, for all concerned, to make an idiot-proof casserole or a big pot of something instead of an entrée and a bunch of fussy sides.
Yes, definitely idiot-proof
You can always set your table really prettily and serve takeout from a restaurant—or even easier, call a caterer. Your friends won't care. (I wrote a column about this several months ago called "Stop Searching for the Perfect Party." Email me and I'll send you a link.) But if you like to cook for your guests, you understand how rare and precious a truly spectacular dinner-party recipe is. For me, a dish must meet three criteria before it deserves this rating: one, it can be prepared mostly in advance without consuming your whole day; two, it can easily be served after you've had a cocktail or two, while yakking with guests at the stove; and three, it is so delicious, people ask for seconds or sneak them later in the kitchen.
Although the third measure is important, one shouldn't get so wrapped up in one's menu that, in one's mind, the whole success of the party hinges on it. Having a lively mix of guests is more important than the food, as is the un-skimping provision of libations. Soulful background music (you can't go wrong with Billie Holiday) and low, romantic table lighting are factors as well. Most important, of course, is that you be engaged with your guests and having fun. Which you will be, if you're not hyper-focused on the food.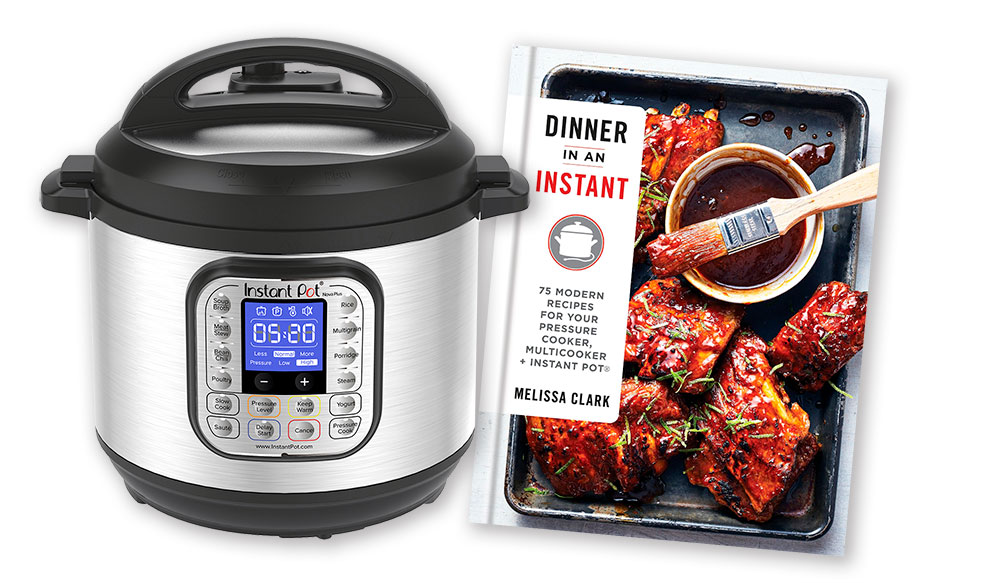 Here's why I can't shut up about my Instant Pot
Multicookers, which combine an electric pressure cooker with a slow cooker, electric steamer, and rice cooker, are a truly useful kitchen gadget, especially for the time-challenged dinner party host. I bought a 6-quart Instant Pot (manufactured by Nova) at Costco and I adore it. The first recipe I tried was a Boeuf Bourguignon, and it was good. Then I refrigerated it overnight and it was exponentially better. Email me and I'll send you the recipe. It's from New York Times food columnist Melissa Clark, who has written a terrific book of multicooker recipes called Dinner in an Instant. Her recipe for Wild Mushroom, Pancetta and Pea Risotto is perfect for feeding someone who eats gluten-free, and delicious even if you use plain old button mushrooms. Email and I'll send it to you.
My only regret about buying my Instant Pot is that I didn't buy the 8-quart, because it's better for feeding a gang of six or more. I'm considering buying one, and then I will have two. That's how much I love my Instant Pot. One thing to bear in mind: although cooking in an Instant Pot is way faster than other methods don't expect instantaneous meals. When you use the pressure cooker function, be prepared for the lag time it takes for the machine to reach and release pressure—10 to 30 minutes. It's never factored into the recipe's prep time. I learned this the hard way.
A recipe for all you multicooker hold-outs
Years ago, my cooking buddy Don Loncasty (DBA The Snobby Chef) was visiting New York and had dinner at Carmine's, a venerated Italian restaurant in the theater district. He ordered a dish called Rigatoni Country Style, so delicious he felt compelled to buy Carmine's glossy, expensive cookbook to get the recipe.
He returned to Kansas City and had a dinner party, just so he could serve Rigatoni Country Style to friends. One bite and I was desperate to have that recipe. Donnie emailed me a PDF of it, scanned from the pages of the cookbook, his bossy tweaks noted on the side. Email me and I'll send it to you. It's a perfect wintertime dinner party recipe—especially useful if you, like Donnie, refuse to join the cult of the Instant Pot. 
More fab recipes for stovetop and oven
Speaking of Donnie, he is the only person I know who can get away with serving tuna noodle casserole at a dinner party. His recipe is absolutely delicious. Email me and I'll send it to you. I know he won't mind if I also throw in his recipe for Chicken Divan. It's amazing. If you want, I'll also include two of my all-time favorite dinner party recipes: Shrimp Caneel with Creamy Lemon Rice (from the classic Beyond Parsley cookbook from the Junior League of Kansas City, Missouri) and Smoked Salmon Lasagna. Served with a simple green salad, all of these dishes are perfect dinner party fare. But do avoid serving them with an appetizer of Mexican Seven Layer Dip.
---
Bread on the table? Or not?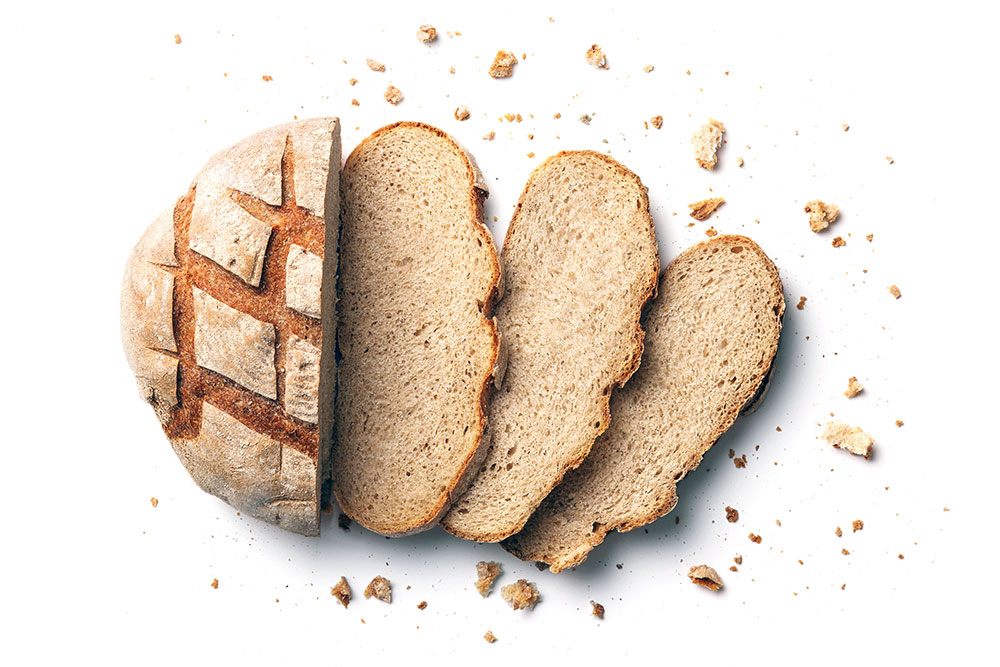 I refuse to tacky up my dinner table with silly little bread plates. You can fight me on this, but I suspect they're a creation of dishware marketers.
It's often not necessary to serve bread with dinner, anyway. Certainly not with starchy dishes, such as pastas or potato-heavy stews. It will just leave your guests feeling stuffed, and who needs the carbs? Bread is satisfying with wet, saucy dishes that beg to be sopped up, like braised meats or steamed mussels. Or it can be served with a simple, light salad.
If someone walks through my door with a loaf of bread from Fervere (1702 Summit), all bets are off. I will put it on the table, if it makes it that far.
If you do serve bread, make sure it's from a good bakery, like Fervere, or Ibis Bakery, or the Farm-to-Market brand, available in local grocery stores. Pre-sliced loaves dry out quickly, so buy loaves whole and slice them a few minutes before they'll be served.