Food pairing advice is just one of the reasons to visit local wineries and tasting rooms. You'll be talking to passionate winemakers and people who are familiar with the varietals. You'll get kitchen-tested winners for what to serve at that special gathering or the ideal gift for a finicky host.
Gastronomic Getaway
More than a few folks have the same thought while driving up the long lane ending in a circle drive in front of the handsome, brick Jacobethan Revival structure in Liberty: "I'd like to live here." Would a night or two do?
The inn on the third floor has eight guest suites and a 1,500-square-foot bridal suite, ballrooms, and a dressing room that's Instagram-ready with velvet lounging sofas. All are accessed by twin staircases and an elevator. No wonder The Inn at Belvoir Winery has become a prized place for weddings, girlfriend getaways and (if you dare) paranormal investigations.
Danny Wood is behind the bar of the first-floor tasting room on a quiet Sunday afternoon. He's the same Australian gentleman who poured wine for a blind tasting at the Kansas City Public Television studio in 2012 hosted by Doug Frost. The contest pitted Midwest wines to those from France and California. Belvoir's Plumeria, a blend of seyval, traminette and vignole grapes, was the overwhelming winner in the white group.
A full-bodied wine with spicy overtones made with norton, Missouri's state grape, won the red category, surprising wine aficionados on the panel, which included Eddie Kennison; restaurateurs Jeff "Stretch" Rumaner and Stephen Molloy; and this writer. While this particular norton came from a winery outside of Kansas City, Belvoir offers its own version. Based on its bold, spicy earth tones, it would pair well with smoked meats, wild game, barbecue, lamb, grilled steak, and fireplaces.
Boo's (its name a nod to the ghosts some say linger in the hallways) is a dessert wine made with norton and Missouri brandy that offers layers of dark berries and chocolate. Bring this to your next holiday party with a box of Andre's sweets.
Currently, Belvoir owners Jesse and Melissa Leimkuehler obtain their grapes from Rocheport's Les Bourgeois Vineyards. They hope to expand the small vineyard on the grounds in the next few years.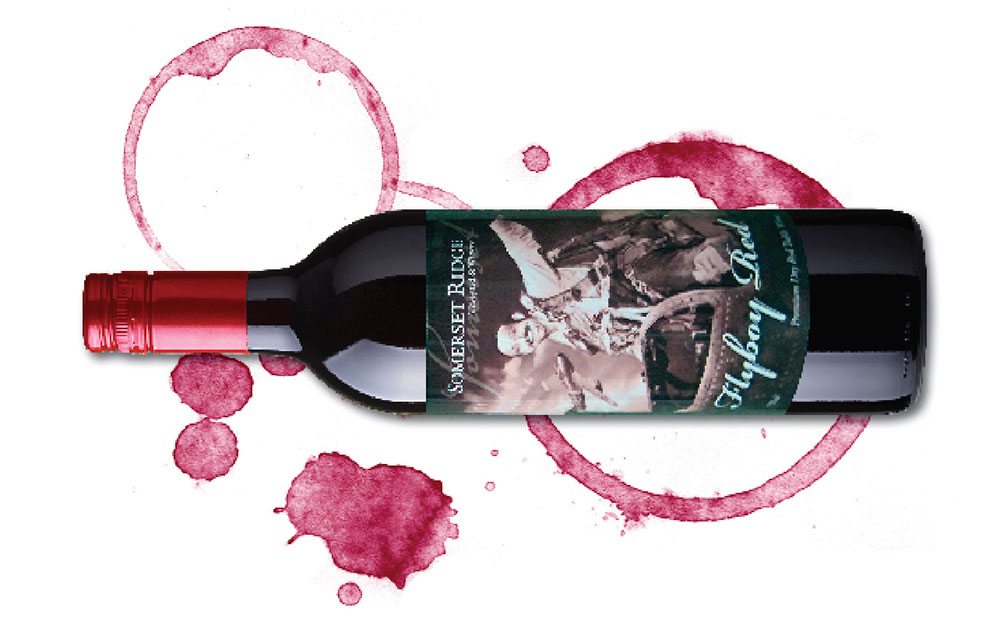 Daytrip Destination
On a Sunday this fall, forests and front yards along the route to Somerset Ridge Winery are putting on a show. We can thank the late-season rains for the paint box colors of orange-red, bronze, burgundy, and ochre.
Somerset's winemaker Dennis Reynolds is grateful for a different climate: the summer's drought. "Grape vines love hot, dry weather. We had our best harvest season yet," he says while pouring samples in the bustling tasting room.
On the patio outside, people sip wine and frozen rosé, listen to a guitarist sing hits from James Taylor and Adele, and snack on cheese and breads from local producers. Near the entrance, a food truck dispenses heartier fare like barbecue and street tacos. When the weather grows colder, guests will move to the heated, covered veranda.
A woman with a corgi at her feet is sharing a bottle of wine from grapes she helped pick a few seasons ago. Like many Midwest wineries, Somerset counts on volunteers to help harvest fruit. Vignerons (someone who produces wine with little outside help) for a day are rewarded with purple-stained hands, lunch with newfound friends and bragging rights.
This is the community experience—enjoying wine, food and live music while overlooking rows of vines—Cindy Reynolds envisioned when she and Dennis opened the Miami County vineyard.
Weekend gatherings entice people to linger while tasting a variety of wines. Cindy is used to getting surprised looks from wine snobs, those who stack cellars and fridges with labels from Napa and Sonoma, Spain and France. "Midwest wines are winning people over," she says. "From big, bold reds to crisp whites, they're the perfect sipping wines and they pair beautifully with foods."
Thinking ahead to holiday entertaining, Cindy recommends Flyboy Red or Ruby Red, which can hold up to a beef tenderloin with horseradish sauce. Citron, a lovely dessert wine, can be used in cheesecake or a lemon and chicken pasta dish. Contact Cindy for recipes. Find Somerset Ridge products at the Miami County tasting, the Wine and Cidery in Martin City (closed for the season), retailers and a growing number of restaurants.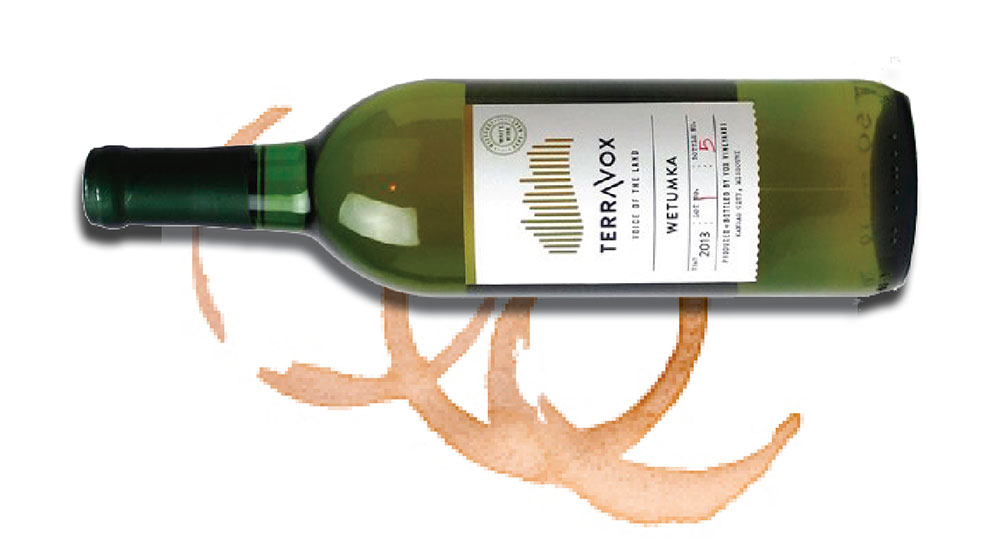 A Perfect Pairing
Combining the TerraVox tasting room with The Green Dirt Farm Creamery in one charming, brownstone structure is a locavor's dream. A Kansas City couple showed up one overcast Sunday to taste five wines. While she liked the Traminette, a Gewürztraminer hybrid, he favored the 2017 Cloeta with scents of hazelnut and nutmeg and fruit notes of plum and big cherries.
But when the couple ordered a bottle of 2017 Wetumka to accompany the Green Dirt Farm harvest cheese plate, Loren Simpelo had to give them the bad news; it was sold out.
"All the more reason to join our Explorer's Wine Club," says Winifred Wright, who manages the club and books events at the company's vineyards. "We only produce a total of 1,000 cases a year for all our wines," she says, "so our club members get first dibs."
Wetumpka's 46 cases sold out in three months. What made this wine so coveted? "It's become a cult favorite, which just warms my heart," says Winifred. "With notes of golden raisins and gooseberries, it's the perfect, complex marriage of acidity and subtle sugar. A Sweet Tart of a wine." Fans will have to wait until the next release in April to claim their bottles.
But Whitney Ryan, one of the few female winemakers in the Midwest, is making sure there are plenty of other TerraVox releases to enjoy. And just in time for December entertaining and gift giving.
While the 2014 Norton or full-bodied 2016 Lenoir would make excellent foils for holiday dinners, Winifred suggested a surprising change-up. "Our 2017 Norton Signée, a rosé made from norton grapes, is a wonderful choice for roasted meats. It's aged in American oak for three months and has aromas of spice and sandalwood."
TerraVox wines are available at its tasting room in Weston, online and through retailers and restaurants around town. Visits to its pastoral vineyard are by appointment only and open for special events including wine club member release receptions. The wine club offers three tiers ranging from two to 12 bottles per season. Jerry's Juice (named for proprietor Jerry Eisterhold who lives on the property with his wife, Kate), provides splendid benefits including barrel tastings and invitations to the annual Proprietor's Harvest Celebration. Now, (hint), wouldn't that make a wonderful holiday gift for your favorite wine enthusiast?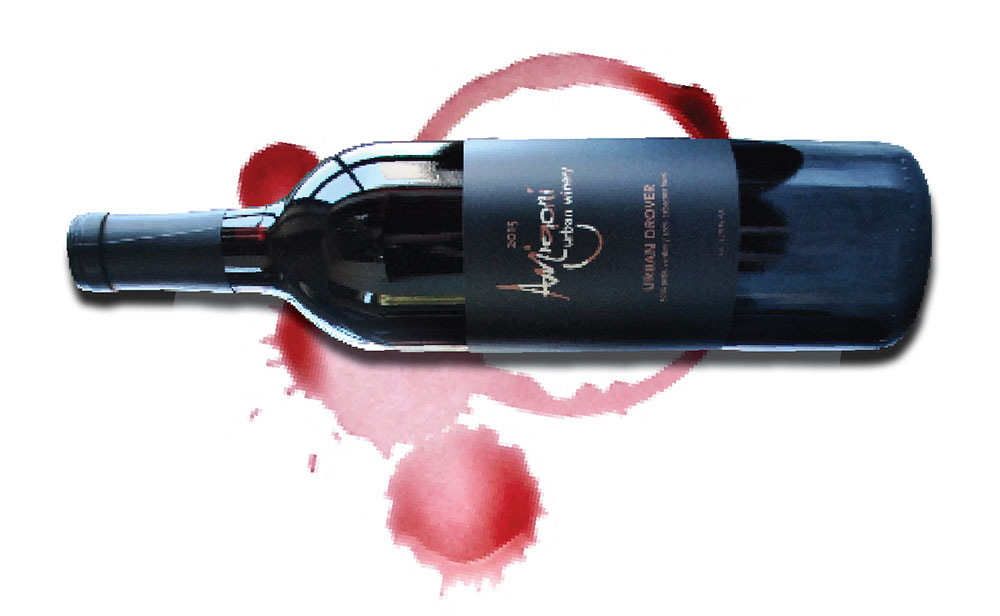 Urban Legend
Amigoni Winery flips the barrel on other Kansas City wine makers, starting with its urban setting in the West Bottoms. And rather than using grapes grown exclusively in the Midwest, winemaker Michael Amigoni imports grapes from California to fortify his harvest from 60 miles outside of Kansas City.
That's why wine drinkers will recognize the varieties on the labels. Rather than norton, chambourcin, and chardonel you'll see European styles like cabernet sauvignon, petite verdot and merlot. Take its popular Urban Drover, with a new label illustration representing a cowboy driving cattle to market. The wine is a blend of cabernet franc and petit verdot, resulting in dark, fruity flavors followed by notes of spice.
Cabernet franc is where it all started; it's the first grape Michael planted. The smooth and earthy taste, thanks to the sandy loam soil in his vineyards, has intense fruit and peppery accents. The bottleneck can hardly hold up its multiple medals from competitions like the Jefferson Cup and Indy International Wine Awards.
Michael and his wife, Kerry, are proud of all their wines, but there's one that has him almost giddy. His Cabernet Franc Reserve 2015 is 100 percent cab franc grown in his vineyards in Centerview, Missouri. "It's been aged two-and-a-half years in previously used Missouri American oak barrels. You'll note plum and black, dark cherries and more complexity a half-hour after opening." Michael suggests pairing it with roasted pork or lamb, a beef tenderloin, or hard cheeses. Kerry recommends the Urban Cepages to serve along with ham or turkey, or the versatile Voignier, a medium-body white with notes of apricot, peach and honey. 
A Few More Suggestions
With dozens of Kansas City-area wineries, we have a few more to consider for your own wine tour. May we suggest a limo?
Fence Stile Vineyards and Winery grows grapes on its estate in Excelsior Springs. The estate includes a cave, fire pit, cellar garden, and tasting room. A unique winegrower program allows consumers to enjoy invitations to special events, cases of wine with personalized labels, and more. 
Pirtle is a small, family-owned business housed in a vine-covered wine garden built in 1867 by German immigrants. Their wines include Vignoles to Norton, but perhaps their most famous offering is Mead, made from 100 percent orange blossom honey. It's the perfect stop when exploring shops and restaurants in Weston.
Aubrey Vineyards has a message for novice wine drinkers: Relax! Wine is supposed to be fun. That motto is in full display starting with its tasting room inside Vinyl Renaissance in Overland Park. Buy wine and find a record from your favorite band? Score. While the atmosphere is fun, these folks take their wines seriously, crafting Napa-style varietals—from 200 acres in south Overland Park, no less—including a Crimson Cabernet. Consider personalized labels for one-of-a-kind gifts. 
Haute Hostess Gifts for the Vinophile
Ursula Terrasi's creation, Sempre Beve soy candles, will scent your home for 90 hours. When the aroma ends, the frosted glass container becomes a stemless wine glass. The scents appeal to both men and women; this time of year we're partial to Champagne with notes of evergreen and sweet nectar. $36. Terrasi Living & Scandia Home.
Experts recommend decanting to allow a wine to breathe and release all the delicious aromas and flavors. Golden & Pine has several sizes of glass vessels, capped with teak stoppers, to hold a bottle of red or an intoxicating brandy (80 oz., $64; 26 oz., $44). Staying as a weekend guest? Up the ante with a marble and acacia wood serving board ($38) with matte-gold cheese knives ($25).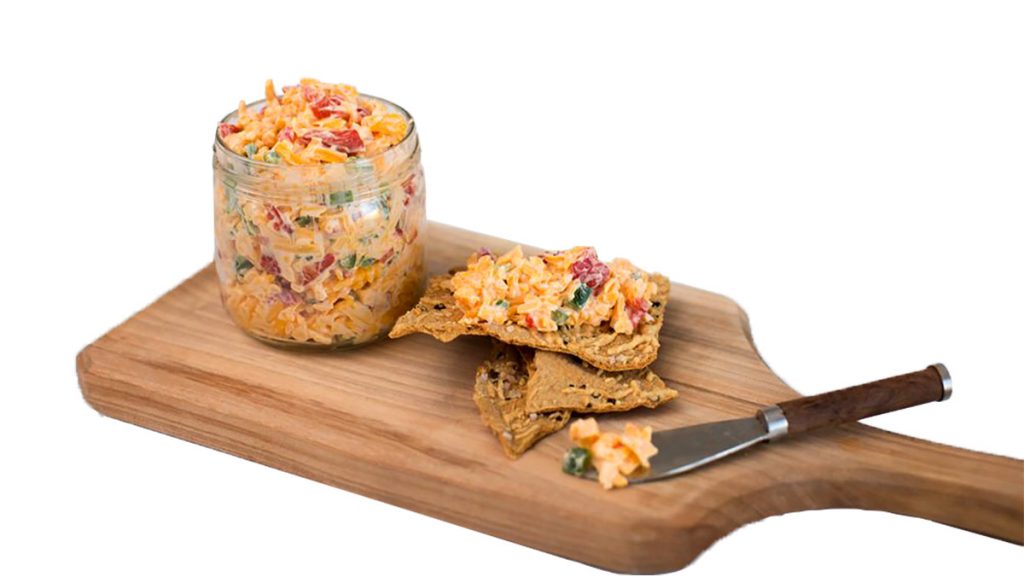 Pop into Caffetteria a few doors down for grab-and-go goodies for that cheese platter. Our favorites include Jo Marie Scaglia's pimento cheese spread with house-made crackers and marinated olives.
Wine and chocolate make a heavenly combination. Panache Chocolatiers infuses their decadent truffles with Amigoni wines for a gift that says open me first (or save me for last). Choose from a variety of flavors in beautifully packaged boxes of six or 12 starting at $16. A select number of Amigoni wines are available as well.