Have you noticed the extraordinary number of coupled restaurateurs in the metro? Is it something in the water? From high-end eateries to literal mom-and-pop shops, two heads are better than one. We caught up with some of the talented teams to find out what makes them tick, and why teamwork works.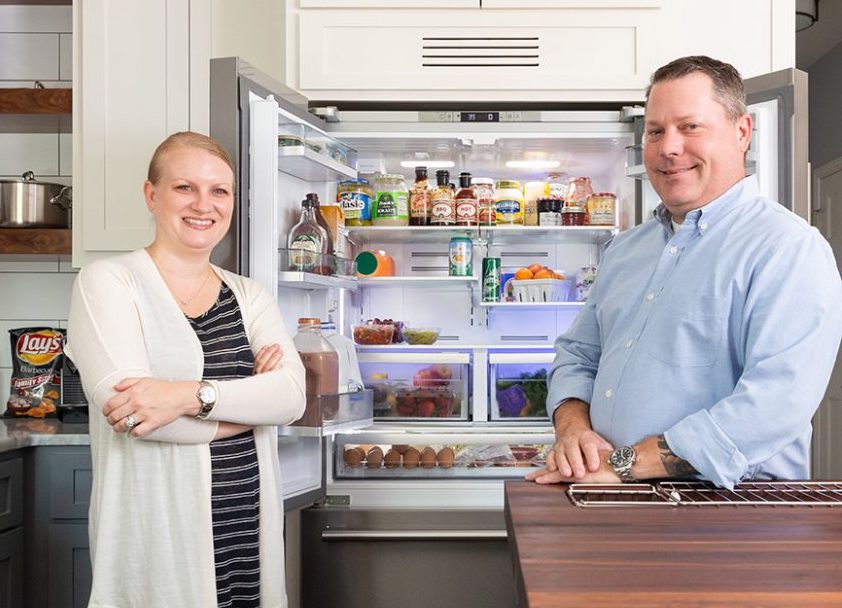 Megan & Colby Garrelts – Rye
They cook. They win awards. They cook some more. This powerhouse couple were the brains behind the gone-but-not-forgotten Bluestem. Now, they hold court at their two Rye locations, the original in Leawood and the second on the Plaza. How do they do it? "We split up tasks accomplishing things that the other does not want to handle or manage," says Megan, who quips her husband makes a killer osso buco.
Colby adds, "I'm the dreamer/builder and she is the force behind the daily details. Everything gets done immediately." (PS. Color him a fan of Megan's homemade ice cream.)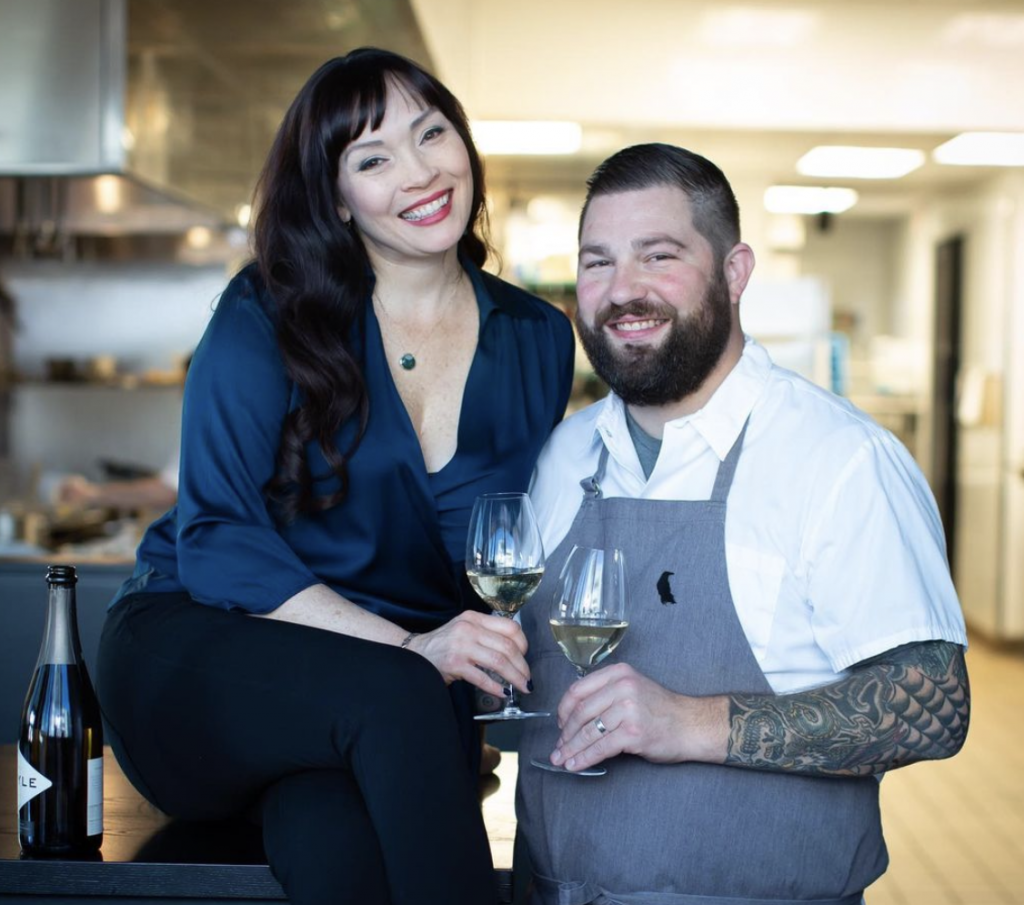 Christina & Michael Corvino, Corvino Supper Club
Corvino Supper Club & Tasting Room is heralded for having two concepts under one roof. It also houses a dynamic duo. The Corvinos perfectly complement each other. She's a certified sommelier and multi-tasking GM. He's a whiz at creating mouthwatering menus and collaborating with his culinary brethren. Their undeniable one-two punch has had a ripple effect throughout the metro's culinary scene. Oh, and they're both known for their philanthropic efforts in the community.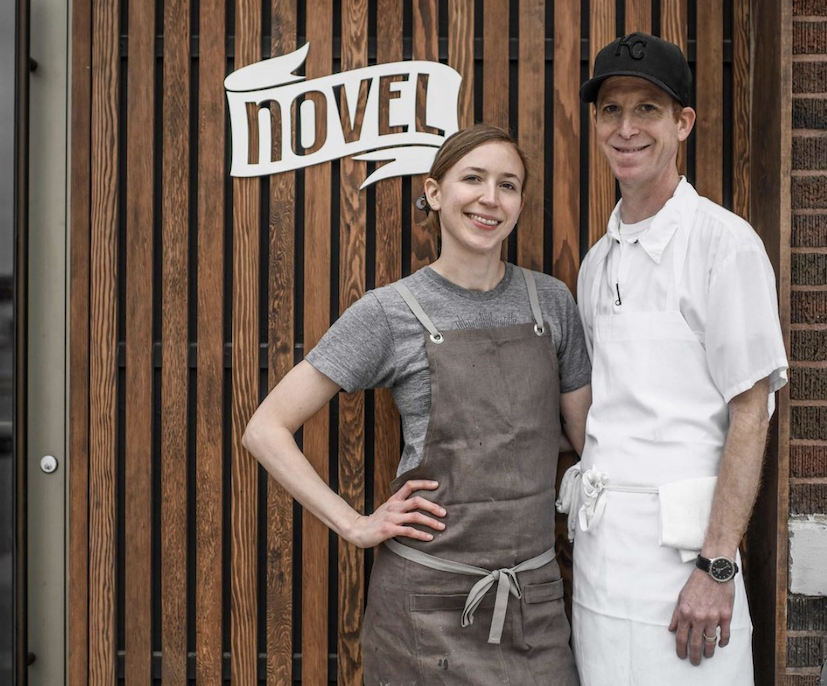 Jessica Armstrong & Ryan Brazeal – Novel
Three years ago, Armstrong and Brazeal relocated their award-winning Kansas City restaurant, Novel, to the ever-popular East Crossroads neighborhood. Pandemic notwithstanding, they've been busy ever since. It helps that Jessica is renowned for her killer pastries and desserts. Ryan, meanwhile, has taken his pasta and elevated comfort food dishes to stratospheric levels. If teamwork makes the dreamwork, this couple is firing on all cylinders.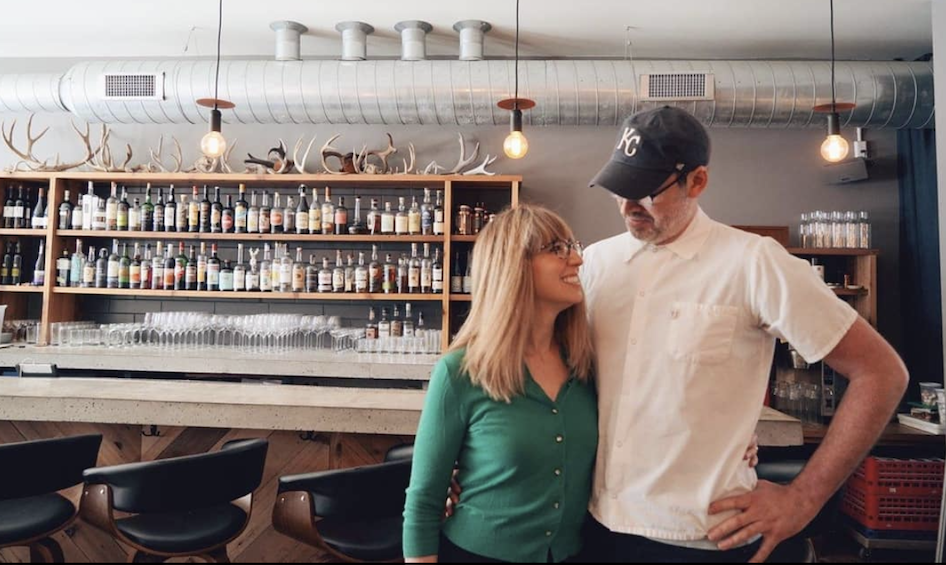 Leslie Newsam Goellner & Nicholas Goellner – Antler Room
He's an award-winning chef known for inventive small plates. She knows the inner workings of the restaurant industry. Together, this globetrotting duo has made magic at Antler Room. Forget white tablecloths and candles, this couple has created an upscale restaurant that still maintains a homey, rustic feel. They help put the neighbor in neighborhood restaurant.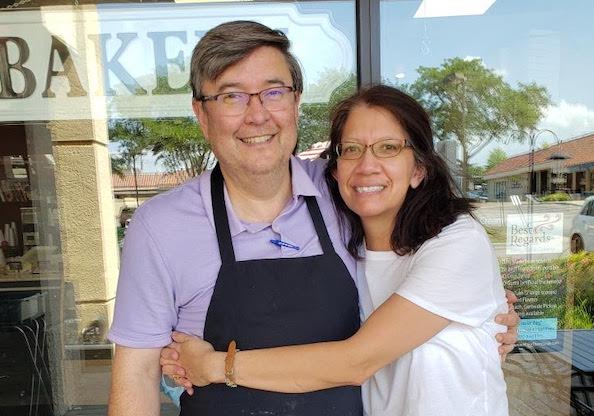 Cherrie & Robert Duensing – Best Regards Bakery and Café
These beloved bakers go together like peas and carrots. Or, in their case, frosting and more frosting. When we asked what it was like working together, they gave the best answers, hands-down. "We are like that crazy New York City cab driver with one foot firmly planted firmly on the accelerator and the other on the brakes at the same time," says Robert. "But we find that we always get to the correct place and quicker than most."
Cherrie adds, "Rob runs 100 miles an hour with his hair on fire. While I'm processing one of his ideas, he's ready with the next one."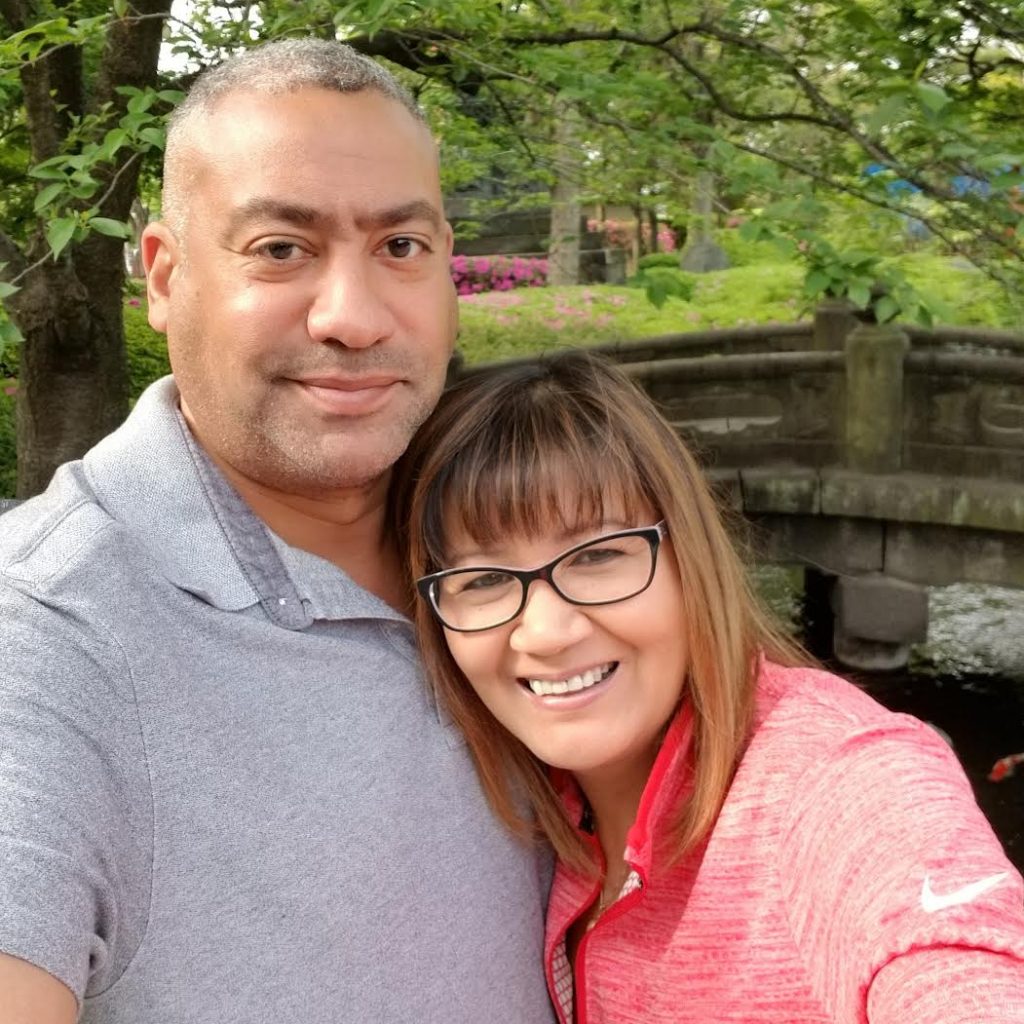 Doug & Penny Mufuka – Bamboo Penny's
If you've been to their divine new Thai eatery in Leawood, you know this married couple buzzes around Bamboo Penny's like hyperactive hummingbirds. They also say the reason they've been such successful restaurateurs is because they give each other space "during those rare times when we don't see eye to eye," says Doug.
Doug is also a big fan of his wife's cooking, but not what you might guess. "Penny's collard greens are not a Thai dish, but they're phenomenal," says Doug. "She learned to layer the flavors for me even better than my relatives down in South Carolina."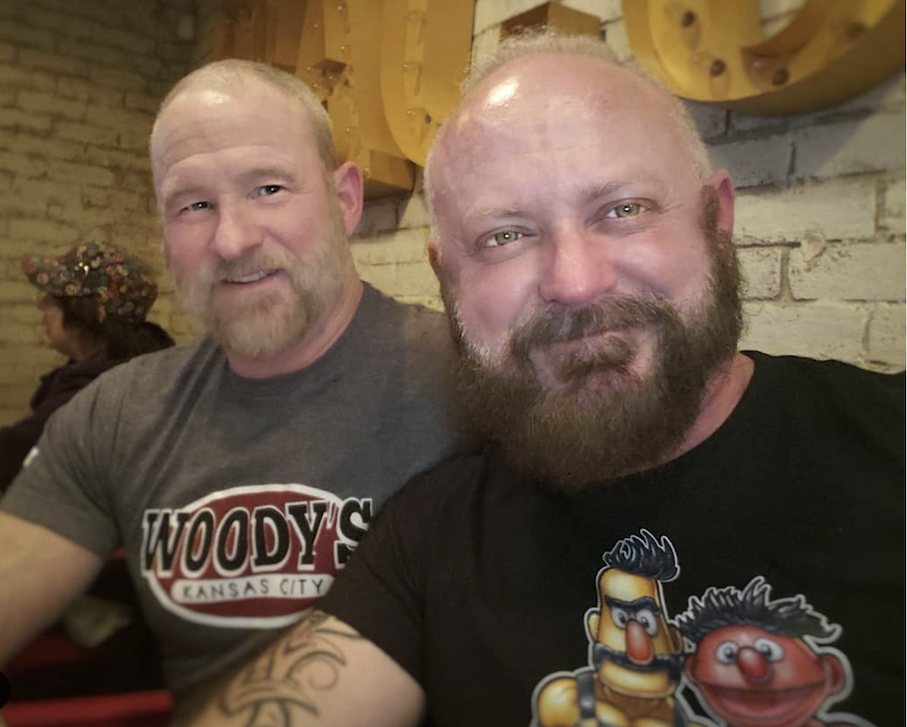 Eric Christensen & Jeff Edmondson – Hamburger Mary's
These two finish each other's sentences and each other's fries. They're also the glue that holds Hamburger Mary's together. While they tag-team duties, like DJ'ing and hosting trivia parties, they both helped conceive Mary's raucous, frenetic drag shows and bingo nights. And their monthly Bear Bust parties—filled with hirsute himbos—are legendary. Just ask them, they work hard, but play even harder.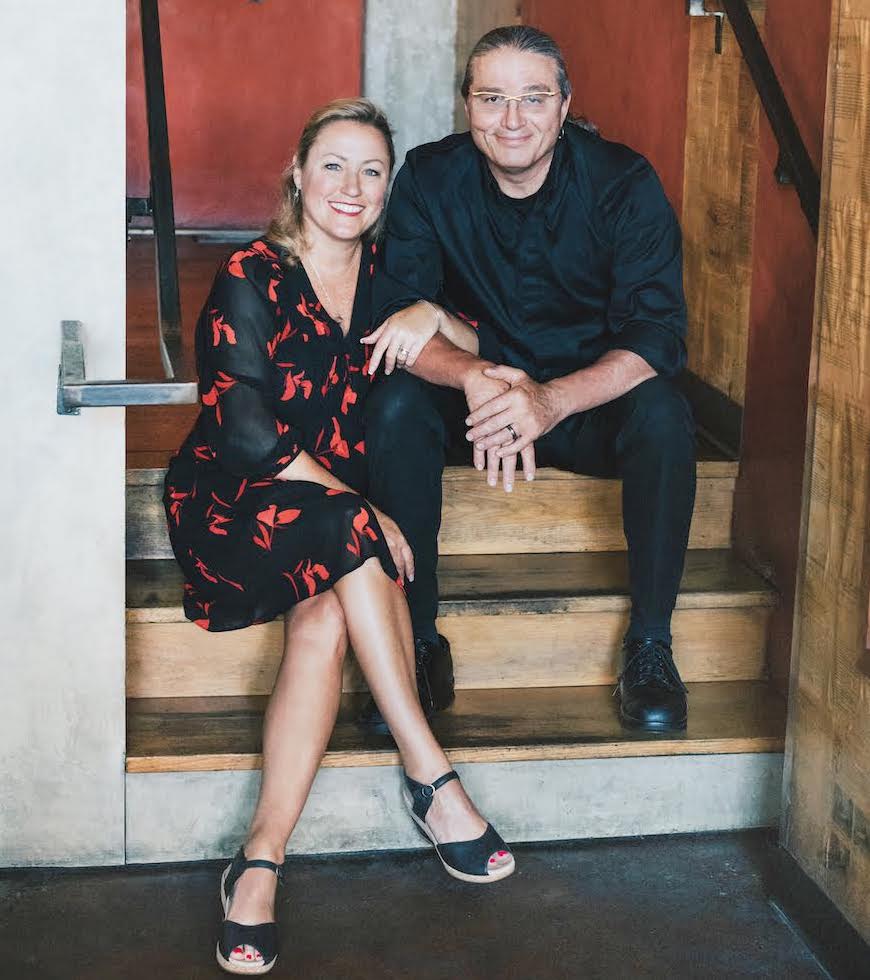 Nancy & Michael Smith – Extra Virgin, Farina
Probably the best-known duo on this list, this omnipresent married couple have plenty of stories to tell. When we asked how the perpetually busy Smiths keep things spicy (pun intended), here's what they said. "Traveling is one way," says Michael. "Something about going to exotic or bucket-list cities or off-the-beaten path villages in another country where you don't know anyone and eat great food and drink great wine. A hedonistic spirit grabs you."
Nancy chimes in that after Michael, pasta is her second love. "When he rolls out dough and I smell the noodles cooking in the boiling water, mmmmmm—intoxicating. The way to my heart has several roads, but Michael's cooking gets me every time."
Josh Eans & Abbey-Jo Eans – Happy Gillis
These two proudly proclaim on their website that they have "a conviction for supporting local. This means local farmers, local retailers, and local restaurants." They also believe in letting ingredients shine. Their motto? "Start with a quality product and don't mess it up."
But if you're wondering what endears them to each other and why their brunch-rific spot is so beloved? "We kinda like beer." You heard it here first.
Helen Jo & Johnny Leach – The Town Company
Imported from Portland, this married couple fine tunes every single tasty morsel of food at Hotel Kansas City. When the couple began dating in New York City, they would—as Johnny says—eat their way through all the boroughs. "Our outings always revolved around exploring cool neighborhoods and trying all sorts of different cuisines," he says.
The collaborative couple often bounces ideas off each other. Her baking and pastry skillset complements his fine-dining technique. And they're both fans of what the other brings to the table. "We are a package deal. We both get to do what we love professionally together," says Johnny. And if you're wondering how Team Leach decompresses, the answer is easy. "Babysitter. Date nights," says Helen Jo.