No matter where you find it, a home bar is the perfect way to blend a night out with a night in. Some of the finest displays of such a mix are here in the metro.
Next up—a talented local interior designer ups the ante for a client's basement bar idea.
A 'Noble' Design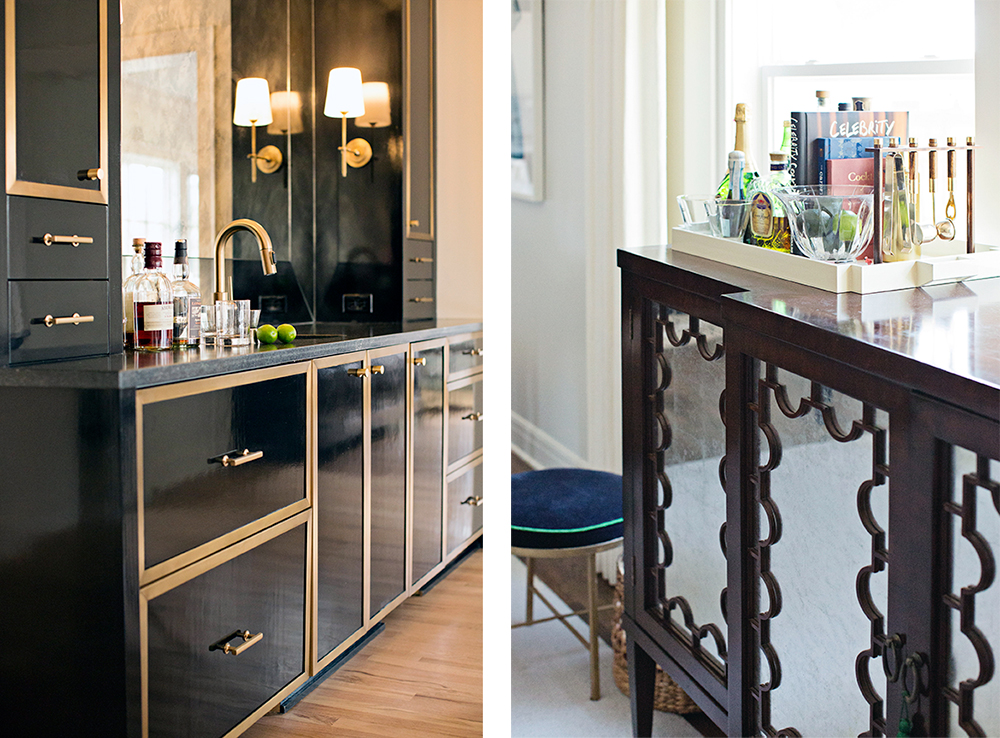 Home bars can be a gathering spot for entertaining, according to Sara Noble, the owner of Noble Designs. Noble's company designs about ten to 15 home bars a year, and in some cases the bar itself is the starting point for a basement design. "This Shawnee home had an unfortunate placement of steel poles," Noble says, "so instead of fighting it, we incorporated them into the entrance to a grand bar."
According to Noble, where the home bar will be located has a big impact on the final design, and a basement bar allows for a little more freedom. But regardless of location, Noble says it's an opportunity to create a unique showpiece. "We also want to make sure we accomplish the functions the client wants," she says.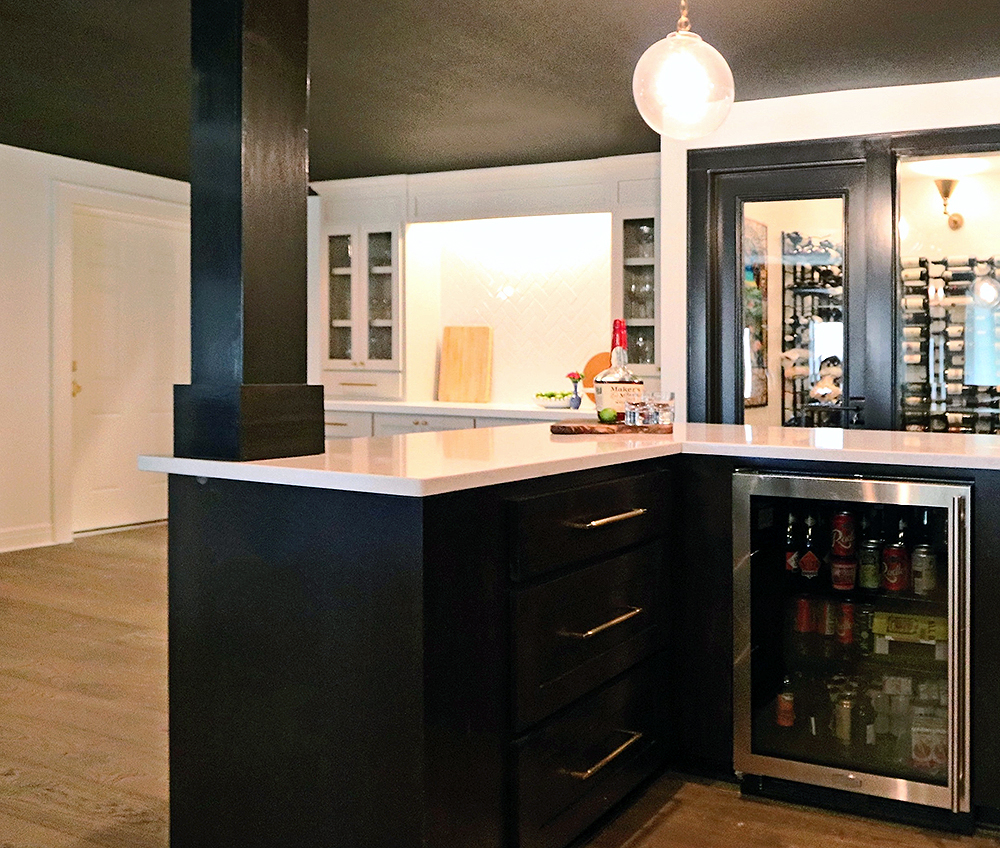 But she also has more requests for a dedicated bar space in living or family rooms. "As a designer, I love the opportunity for the unique look that it can bring to a main level," Noble says. "I do think it becomes a gathering spot for entertaining—something that's not right on top of the kitchen. A bar can be just a beautiful place that pulls people to it."