No matter where you find it, a home bar is the perfect way to blend a night out with a night in. Some of the finest displays of such a mix are here in the metro.
First up—a well-known local chef unveils his oasis.
Bringing a Speakeasy to Life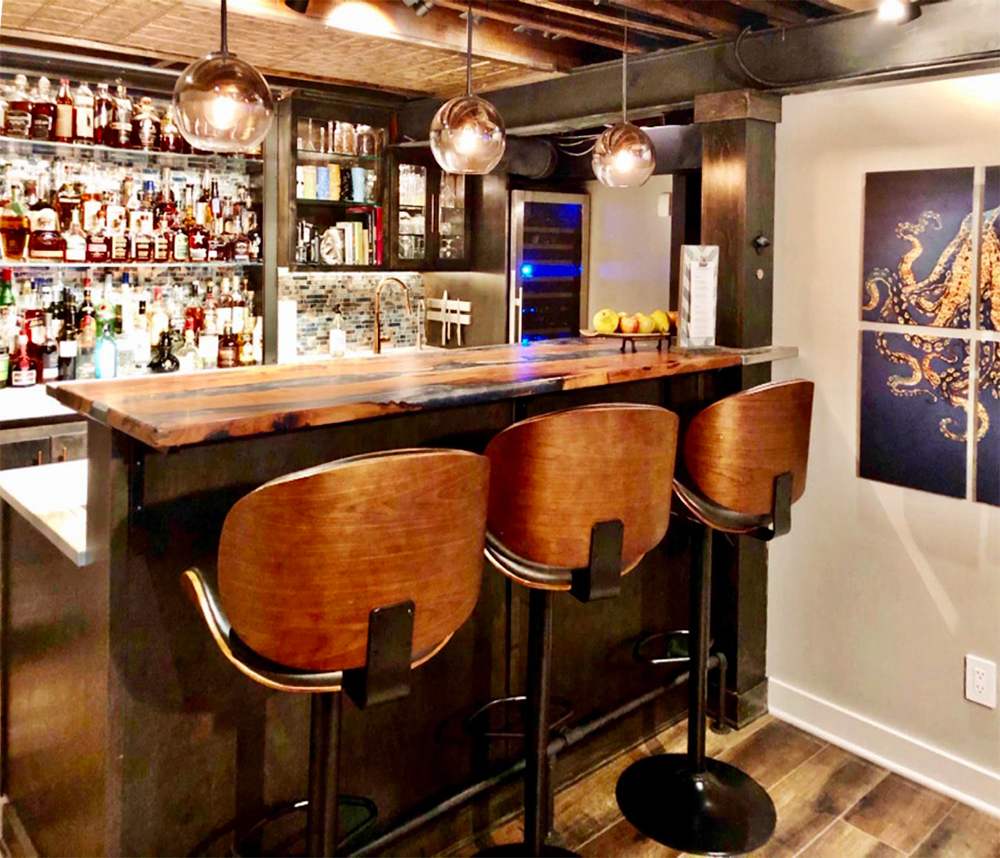 Between embracing the Tudor style of his home and showcasing Kansas City artisans, Ryan Sneed, the executive chef of KC Hopps, brought something he was personally invested in to his home bar—on his own terms. "When you're passionate about trying to make a space represent who you are, I think it's always better if you can do it yourself," says Sneed, who remodeled his basement two years ago following a flood.
His work has given him experience in designing kitchens and restaurants. His roughly 500-square-foot bar is designed in a "speakeasy style," according to Sneed, who says they focused on bringing out the beauty of what was already there. "We opened up the ceiling to the wood floor that already existed on the level above the basement," Sneed says.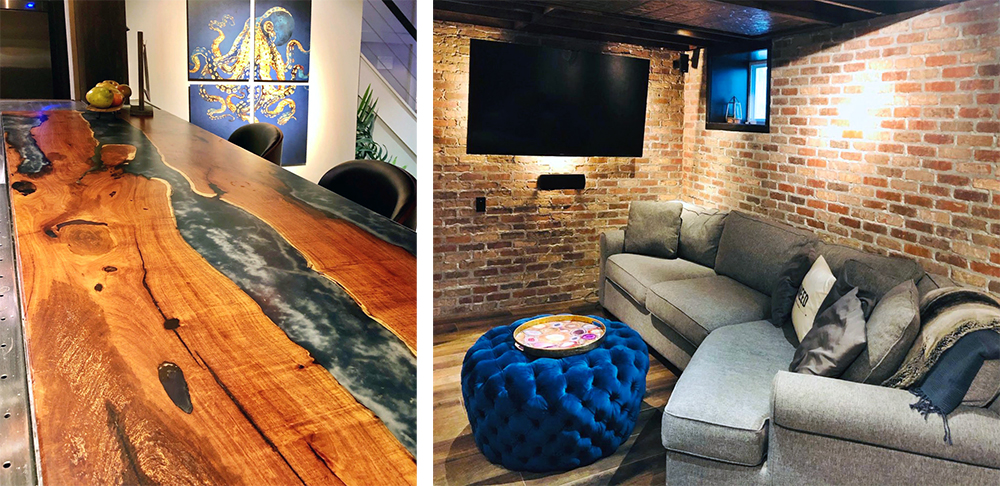 This basement bar also features work from several local artists, including Adrian Vogel of Hardwood Reclamation, who described the custom bar top as "a combination of mesquite wood slabs and epoxy manipulated with metallic powders and pigments to give the effect of moving water colliding with a rocky shoreline." These custom design elements, according to Sneed, have made the bar a conversation piece.