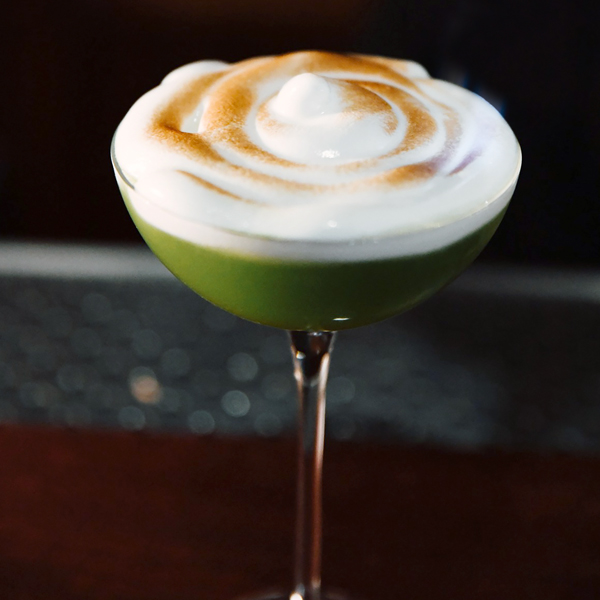 There are historic buildings in Kansas City that have seen so many things, have so many tales to tell, you really wish the walls could talk. Take the historic Muehlebach Hotel, a 12-story red-brick building located on the corner of 12th and Baltimore. Considered quite posh when it opened its doors in 1915, it is said about the Muehlebach Hotel in its glory days that "anybody who is anybody" had stayed there. Through the years the hotel had welcomed Helen Keller, Ernest Hemingway, Babe Ruth, Jean Harlow, Frank Sinatra, Bob Hope, Elvis Presley, and The Beatles
Plenty of U.S. Presidents also stayed at the Muehlebach Hotel, including Theodore Roosevelt, Woodrow Wilson, Calvin Coolidge, Herbert Hoover, Gerald Ford, and of course, our own Harry S. Truman stayed in in the Presidential suite so often during his Presidency it became known as "White House West." 
The hotel itself wasn't the only thing that was considered exceptional for its time, it also had a dazzling lobby bar, The Rendezvous. 
Eventually, the hotel was sold to another group that incorporated part of the Muehlebach Hotel into their redesign. The part they didn't use, which included the bar and lobby, they closed off like a time capsule in 1983. Today the hotel is owned by Marriott, and in 2021 new owners, interested in the history of the defunct Rendezvous bar and historic hotel lobby, made the decision to restore it to its former glory. 
The result is the Voo Lounge, a piano bar that blends historic architectural details, such as the original bar, terrazzo floors, and brass railings, blended with glam modern touches, including ornately decorated paneling, glitzy light fixtures and soft lounge chairs. Suddenly, the old Rendezvous is now just Voo, a new bar that just woke up from its 40-year nap. 
Talented local bartender in her own right, Allison Korn, is the bar manager, and she has put together a top-notch team to execute the list of around ten signature cocktails, along with a list of wine and beer.
There are some lighter bites to enjoy with your drinks, which include a fig and pancetta flatbread, Cajun deviled eggs, and a white-bean and herb dip that's served with toasted Farm to Market sourdough bread. 
Open 6 p.m. to midnight, Wednesdays and Thursdays and 6 p.m. to 1 a.m. Fridays and Saturdays, guests will find resident pianist Will O'Keefe performing nightly. O'Keefe has been performing all over the country for well over a decade with more than 750 songs in his repertoire that he'll perform by request if you simply sidle up to the piano and slip some money into to his tip jar along with the name of your favorite song. 
What goes better with your favorite tune than the perfect end-of-the-evening drink? The Room for Dessert cocktail was created by Korn especially for the Voo Lounge and looks like spring in a coupe glass with its vibrant green hue that comes from the use of matcha-tea simple syrup blended with local Lifted Spirits Bright Gin and tart lemon juice before it's shaken and strained to a glass with a couple of healthy dollops of sweetly orange-scented egg-white meringue that's toasted like a marshmallow. At the Voo Lounge, drinking your dessert is highly encouraged.
---
Room for Dessert
2 ounces Lifted Spirits Distillery's Bright Gin
.75 ounces matcha syrup*
.75 ounces fresh squeezed lemon juice
Top with toasted meringue**
Combine gin, matcha syrup, and fresh squeezed lemon juice in a shaker with ice. Shake and double strain into a coupe glass. Top with toasted meringue. Serve. 
*Matcha Syrup: Mix 1 tablespoon matcha powder to 2 cups of simple syrup, made by heating equal parts water and sugar together.
**Meringue: In a large bowl, mix 16 ounces egg whites, 16 ounces granulated sugar, and ¼ teaspoon of orange blossom water and beat with an electric mixer until stiff peaks form. Spoon a thick layer of meringue on top of the cocktail and toast with a handheld torch.