If you've been drinking an obscene amount of coffee and/or booze lately—just know that you're not alone. So it's serendipitous that Marcell Coffee Projects and Roasting Club unveiled a new collaboration with local distillery Lifted Spirits.
Introducing Wheat Whiskey Barrel-Conditioned Colombia.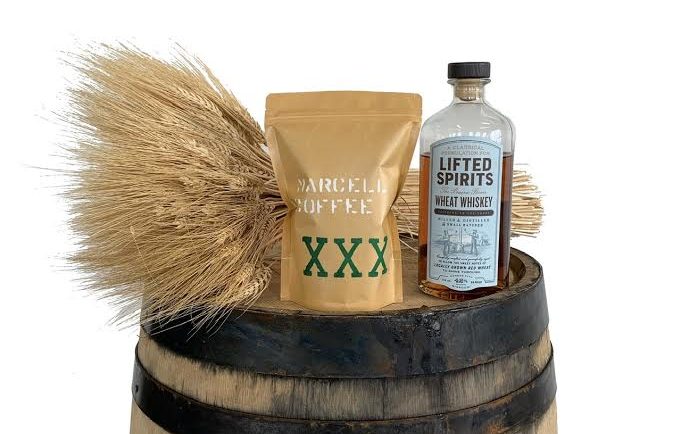 "Through our proprietary processes we conditioned 12 pounds of an unroasted/raw coffee from Nariño, Colombia in a Missouri-grown and manufactured white-oak barrel that previously held Wheat Whiskey milled and distilled by our neighbors at Lifted Spirits," says owner Christopher Oppenhuis via e-mail.
After a methodical roasting process, the results "yield new layers of flavor, complexity, and aromatics to the base coffee that finishes with playfully dynamic and rustic oak-aged whiskey characteristics," he says. You'll taste notes of "cherry, vanilla, burnt sugar, graham cracker, and molasses." Coffee connoisseurs should expect a rich body and elegant oaky tone with a long, lingering finish.

The only drawback? This small batch coffee is rarer than toilet paper. "Only 20 eight-ounce units of this coffee will be released," says Oppenhuis. "It's a wildly vibrant and striking espresso experience."
Marcell's coffee is available now from Lifted Spirits Distillery. (Oh, and before you inquire, "the final product contains no alcohol." We asked the same thing, don't worry. Desperate times and all …)