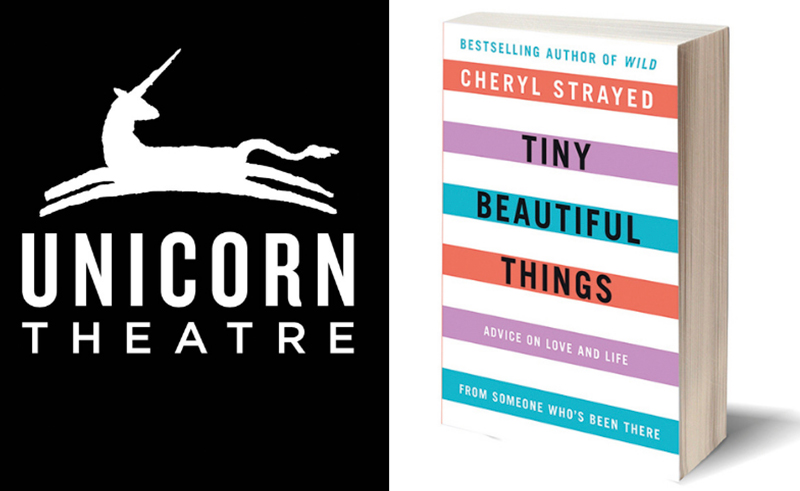 When Cynthia Levin, the producing artistic director at Unicorn Theatre, read the script to Tiny Beautiful Things when the play was released five years ago, it wasn't one she would have chosen for Unicorn Theatre—but the play couldn't be more perfect for the 2021-22 season.
"I'm always looking for political ramifications—racial, gender, cultural identity— and here is a play that is about love and loss and forgiveness—moving forward when you're stuck," says Levin. "It's about looking inward and about the smaller questions we have to come to terms with in order to live life—and live our lives better and not in pain and confusion. It resonated with me in a way it didn't resonate with me five years ago."
Tiny Beautiful Things is based on a book of the same name written by Cheryl Strayed (the author of Wild). It's based on the time Strayed spent as the writer behind the advice column Dear Sugar from 2010-2012, and grapples with the various issues Strayed helped her readers navigate.
When Strayed—who was a struggling writer at the time—was asked to take over the unpaid, anonymous position of advice columnist, she used empathy and her personal experiences to help those seeking guidance for obstacles both large and small that come to life onstage.
After the last two years of change and uncertainty that have impacted many people's jobs, housing situations, and relationships, Levin says it felt like the perfect time to bring the script to the Unicorn Theatre's stage.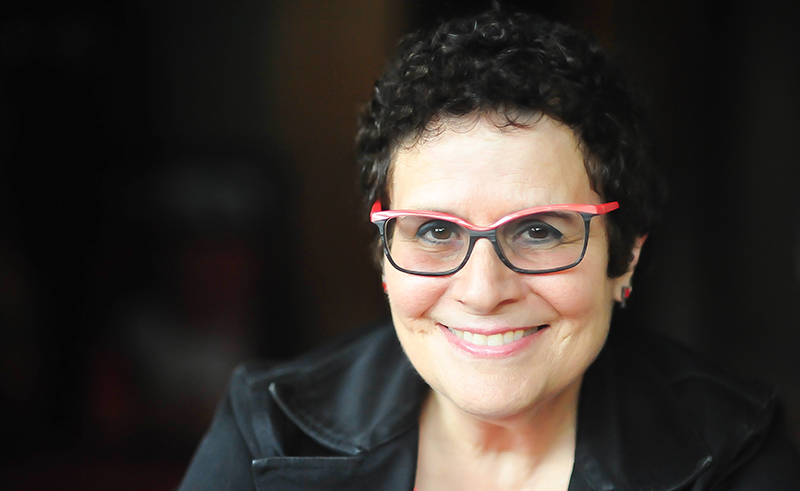 "Everyone seems to be looking inward like we haven't done before and analyzing their life choices and the routines we've been living our whole lives. People are navigating change," says Levin. "[Tiny Beautiful Things] is beautifully written, and it talks about everybody's perspective and point of view as [Strayed] listens."
Three actors play the script's 75 different voices seeking advice on many of life's challenges from not being happy in marriage to the beginnings of a new relationship to losing a child, and so much more.
Tiny Beautiful Things provides the audience with the opportunity to not only see a character that shares their experiences, but also the opportunity to understand the nuances of the many hardships others go through.
"Usually in a play, it's about one or two things you have to grapple with and come to terms with, but Tiny Beautiful Things has so many," says Levin. "It's a question from a teenager, or a 30-something, or a person who's 70. It allows you to touch on so many things, and you can't help but feel empathy."
Levin compares the production to an exciting and enjoyable version of a self-help book that will leave audience members feeling a bit better, a bit smarter, and a bit more hopeful.
"It leaves you with this feeling of hope, that we are not alone," says Levin. "Most of the time we're not weird, we just need somebody to talk to, and we can figure things out. It's an incredibly strange philosophical place where it feels like Cheryl is talking right to you."
Tiny Beautiful Things runs from March 9-27 at the Unicorn Theatre. Get tickets here.