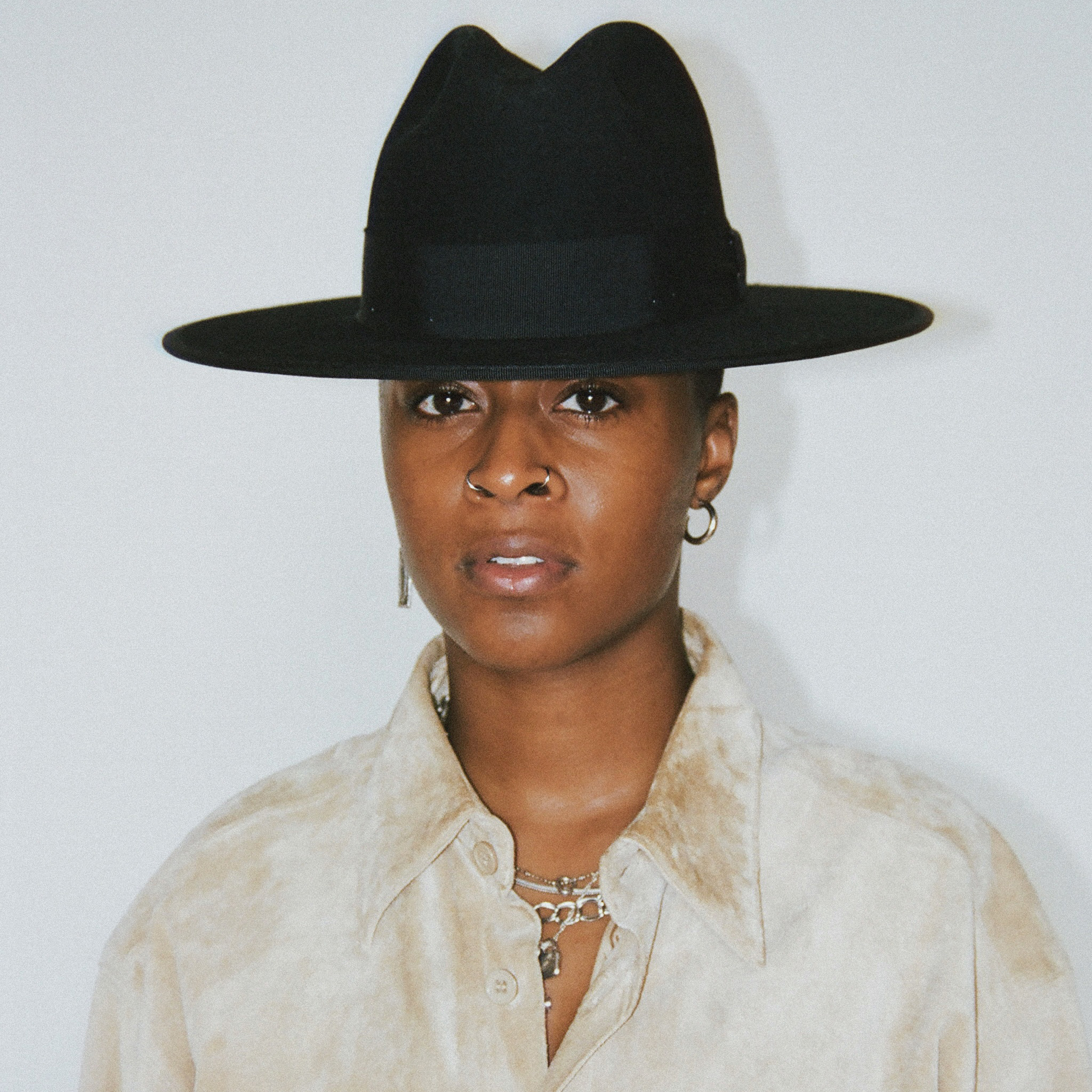 Growing up in Overland Park, Lindsey Hailes spent her childhood honing the craft of dance at local studios. After discovering theater while attending Blue Valley West High School, Hailes quickly decided she wanted to make a career out of musical theatre, and oh, did she.
She went on to study musical theater at Point Park University in Pittsburgh and toured with The Wizard of Oz and Dirty Dancing, Haile moved to New York City in 2017 and began appearing in off-Broadway and Broadway shows. That all came to a standstill when Covid-19 hit. Then she got the opportunity to audition for the Hadestown Broadway Tour via Zoom—and yes, that was her first-ever Zoom audition. 
Hailes quickly landed a part as a 'Worker' in the cast of Hadestown, and 500 performances later she's touring the country in the role and ready to step in at any moment as an understudy for one of the musical's lead parts, Persephone, as well as Fate Three.
Hadestown will be at the Kansas City Music Hall from January 17-22. Before the show, get to know the KC native you'll see on stage.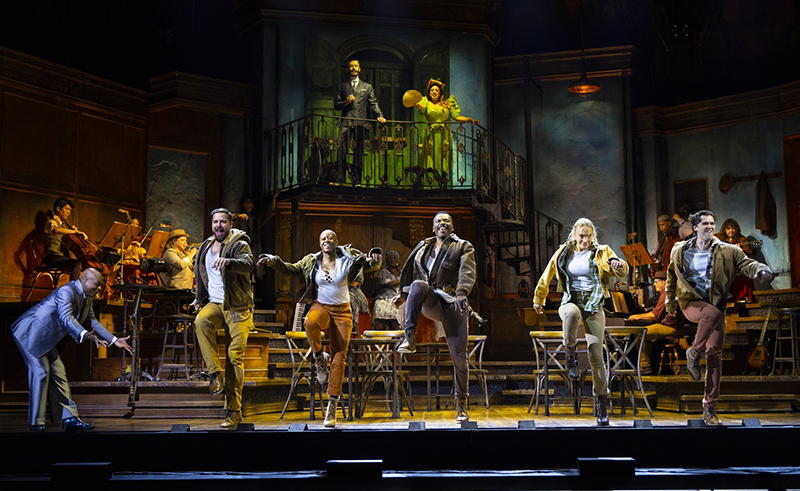 Will this be your first time performing professionally in Kansas City?
Yes. Which is so crazy, and it's funny because the people that I've seen in shows I've seen at the Music Hall, I'm now with. It's wild, but I remember I saw Motown at the Music Hall, and I was blown away—it was a solidifying moment of "wow, that's exactly what I want to be doing." Being able to go back and now I'm the one on that stage, hopefully giving that to someone else in the audience, that's what this is about. 
You have a few different roles in Hadestown. Tell more about that dynamic. What's it like to be an understudy for one of the show's biggest roles?
You're ready to be on call at all times. I recently took over as the replacement (for Persephone) and got a good month and a half, two months to play with the role. Usually, as an understudy, you're thrown on at a moment's notice. It was nice to have a full month and a half to dive into the character, figure out my version of it, develop relationships with the people on the stage, and get comfortable doing that. Being an understudy has expanded my capacity as an actor. I had to learn the accordion for Fate Three—an exciting challenge. 
Between the three roles, what are your favorite scenes to perform?
As a worker, my favorite scene is Livin' it Up on Top when we're introduced to Persephone. It's fun, I'm dancing and moving around a lot; it's high energy, so I love that. When I'm doing Fate Three, my favorite song is When the Chips Are Down, and it's like the Fates' 11 o'clock breakout number—love that, the harmonies, the melodies, just them as a trio. It's a powerful moment for them. As Persophone, I love everything with Hades in the second act. They do a song together called How Long? when they finally reconnect and have this dance sequence together. All of that is incredible because the guy who plays Hades, Matthew Quinn, he's an incredible scene partner, so I enjoy doing that with him.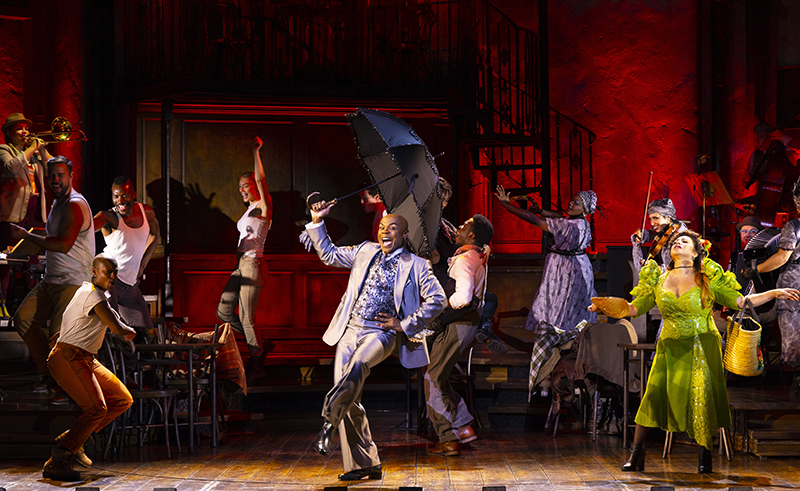 There have been lots of popular Hades and Persephone retellings. In some of them, the traditional myth is altered to give Persphone more choice in kindling the relationship, versus the original where Hades kidnapped her. How does Hadestown approach the story?
Even though Persephone is not being held there against her will, (in Hadestown) she experiences a lot of conflict because of the balance between really loving someone—knowing and seeing the best in them—but also seeing how that person has transformed into something you don't remember. She's toeing the line between "how much do I just love you through this and then also call you out?" because she has a strong moral compass and does not agree with the world Hades created while she was away.
The show also includes Orpheus and Eurydice, another couple from Greek mythology. How do the two couples interact with and contrast with each other?
When I'm in for Persephone, I think of Persephone through her eyes. She's looking at the story of Orpheus and Eurydice and seeing a younger version of her and Hades. She's feeling, "this is how things used to be when we were just getting started." I think the audience can see the parallels of reminiscing about beautiful, new love, and also the tumultuous things that happened in that.
After 500 performances, you know this show backward and forward. What valuable lessons do you think the audience can take away from Hadestown?
Five hundred performances seem like so much—and it is—but every week, something new stands out to me. Even after 500 performances, the depth of this show and the personal life lessons you can gain from it are endless. For example, Orpheus has this line in the middle of Livin' it Up where he's toasting our cheers and raising a cup to the world we dream about and the world we live in now. To me, that's the most beautiful sentiment in the show because I apply that personally to my life. Not just from a world standpoint, but being able to love and honor where you are but also having hope for a future. I feel like that's just so beautiful, and my ear catches something different like that often.