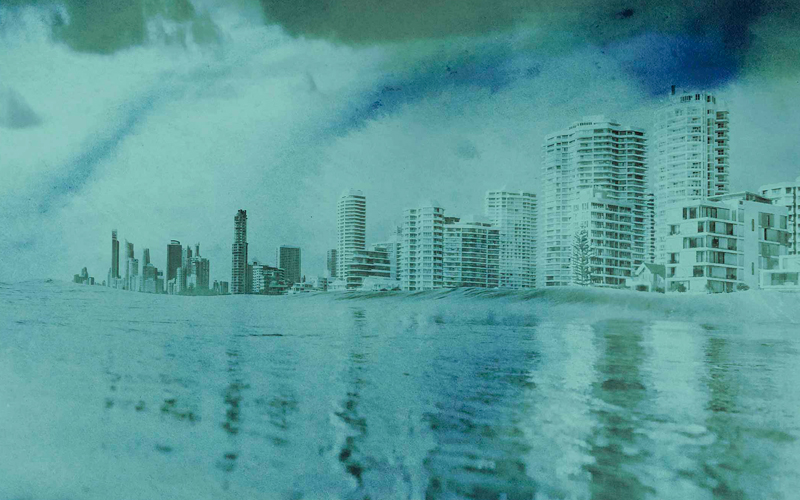 Flood
As the theatre-in-residence for UMKC, KCRep features works by a variety of playwrights, exploring diverse viewpoints. From January 31 through February 19, Flood by playwright Mashuq Mushtaq Deen becomes the first OriginKC: World Premiere of 2023.
The storyline is simple yet enigmatic. Edith, who lives on the 19th floor of an apartment building, misses her husband who is caught up with a big project, his masterpiece. She wishes her kids would call more, but they don't. She's lonely. And, outside, the waters are rising. . .
What to make of that?
"I am interested in the heroic journeys of the heart," says Deen. He was born of traditional Muslim parents who came here from India. Born a female yet struggling with his identity, Deen transitioned to become a man, the storyline of Draw the Circle, his metaphorical autobiography performed in the New York City area and reviewed by the New York Times.
So, about those flood waters—you'll have to see the play to find out. Click here for tickets and times.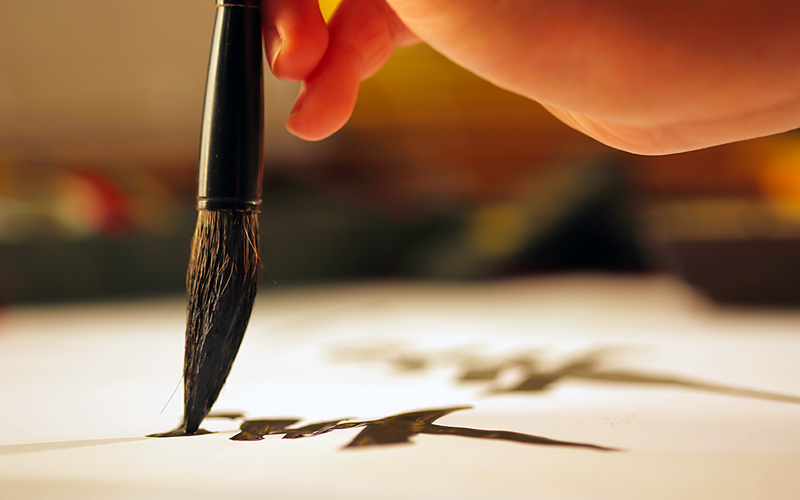 A Brush with Chinese Calligraphy
On Saturday, February 4, the Nelson Atkins Museum of Art is offering a unique class for those 16 and older. From 10:30 a.m. to 3:30 p.m. with an hour break for lunch, students will learn the ancient art of Chinese calligraphy.
With a special brush and dark ink, learned artisans of long ago created both visual art and literary meaning. Unlike our alphabet, in which a letter also symbolizes a sound, Chinese characters can be an amalgam of forms and sounds and concepts. The meaning of the character can also change in relation to other characters. Students will use this knowledge to decode some of the works in the Nelson's collection.
They will also get to practice their brushstrokes with ink, led by expert Wanda Hsu. Materials are included, but lunch is not.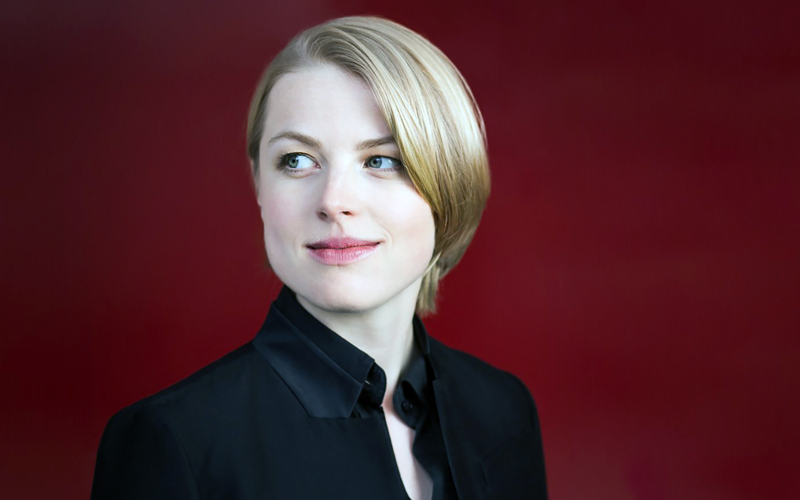 Ruth Reinhardt Conducts Sibelius for the KC Symphony
Not too long ago, female conductors were a rarity. And yet, in the space of a calendar year, Kansas City will have seen two (Gemma New, last October).
Ruth Reinhardt, a young conductor from Germany with a master's degree in that discipline from The Juilliard School, makes her Kansas City Symphony debut from February 10 to 12 with "programmatic imagination," something she is known for. She'll also introduce us to a work by little-known Polish composer and violinist Grażyna Bacewicz. 
There's a little something for everyone.
Grażyna Bacewicz's spirited Overture gives us a melodic, violin-forward flourish, first bloomed in World War II Poland.
Billy Childs, a four-time Grammy Award winner, offers a classical/pop/jazz saxophone concert, co-commissioned by the KC Symphony.
And finally, Jan Sibelius takes us to Finland and the bracing Nordic landscape with Symphony No. 5. Don't miss the concluding six chords.
Click here for more information and tickets.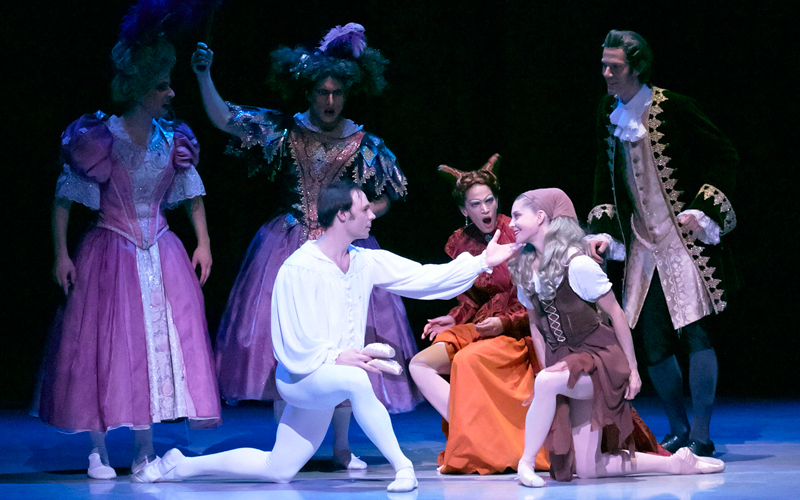 Kansas City Ballet Presents: Cinderella
From ancient China, to the Brothers Grimm to Walt Disney, Cinderella is one of the most long-lived and popular fairy tales, with over 600 variants around the world.
Devon Carney's world-premiere choreography for the ballet Cinderella more than lives up to the legacy. By turns artful, lyrical, and bumptious—those stepsisters!—the ballet follows Sergei Prokofiev's 1945 score, telling the tale of the lonely girl whose dreams come true, with a little help from a fairy godmother, a pumpkin that turned into a carriage, a wicked stepmother, and a handsome prince. Virtue rewarded. 
But was the slipper really glass, or as some claim, a mistaken translation of the French word for fur? Today's Cinderella, tromping around here in February, would opt for comfort.
Performances run from February 17 through 26. For ticket and performance information, click here.