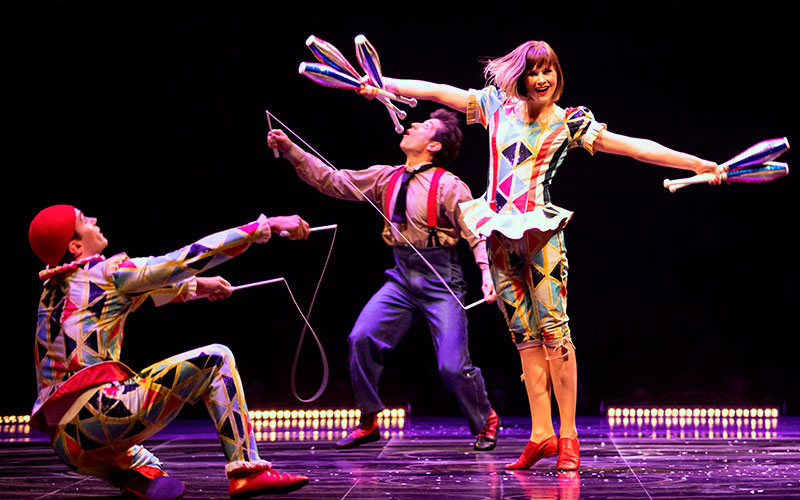 When Cirque du Soleil brings Corteo to the T-Mobile Center May 25-28, the stage will transform into an acrobatic arena where performers will create graceful and carefully executed illusions to bring audiences into the imagination of a clown.
In this rendition, the clown pictures his own funeral taking place in a carnival atmosphere, watched over by quietly caring angels to "juxtapose the large with the small, the ridiculous with the tragic and the magic of perfection with the charm of imperfection, the show highlights the strength and fragility of the clown, as well as his wisdom and kindness, to illustrate the portion of humanity that is within each of us."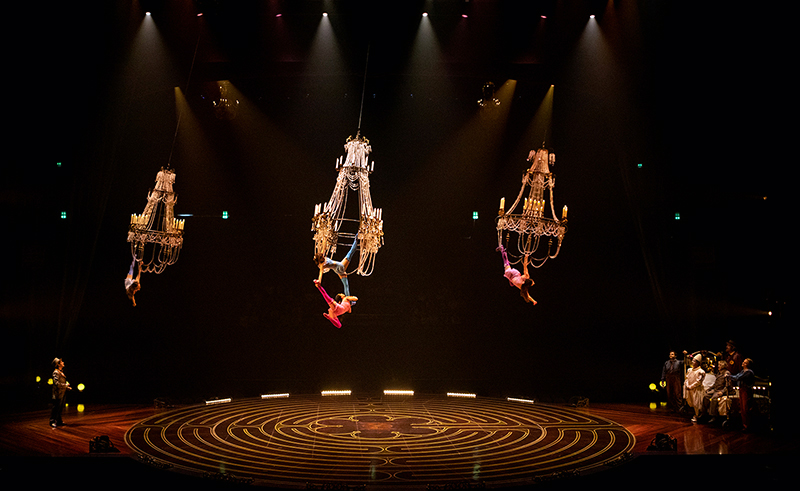 Since 2005, Cirque du Soleil has toured Corteo across 60 different cities and 19 countries before transforming to an arena show in 2016. It takes careful planning to bring Corteo across the country. Here are a few fun facts about how Cirque du Soleil does it:
The cast is an international one, representing more than 18 nationalities. Performers are from Argentina, Armenia, Belarus, Belgium, Brazil, Canada, Finland, France, Hungary, Italy, Japan, Kazakhstan, Romania, Russia, United Kingdom, Ukraine, United States, and Uzbekistan.

They travel with a team of 117, including 34 technicians and 52 artists, with 25 trucks that move the team, costumes, and 700 road cases full of equipment. Out of 25 semi-trucks, one and a half are dedicated to costumes alone.

The show has over 175 different costumes and 2000 pieces that are custom-made for each performer and takes eight hours of ironing every day.

The stage features 500 wheels to roll it onto the arena floor and 24 infra-red cameras are used in a tracking system that replaces lighting spot operators. 

It takes three 50-pound tanks of helium per week to fill up the giant balloon featured in the show.