J. Rieger & Co. announced today it's opening Electric Park Garden Bar at their famed distillery this fall. The 11,000-square-foot Electric Park Garden Bar will offer two distinct spaces—a completely open-air patio bar and an adjoining atrium that will serve as an indoor/outdoor extension of the distillery's tasting room.

As an ode to yesteryear, the name Electric Park Garden Bar draws on the historical significance of its location. It was once home to the historical amusement park that stood in the neighborhood until 1906. Electric Park was owned and operated by the Heim brothers, who also owned the Heim Brewery in the neighborhood. The beer bros bottled their beer in what is today the J. Rieger & Co. distillery building. (Fun fact: that beer is rumored to have inspired a young Walt Disney. Who knew?)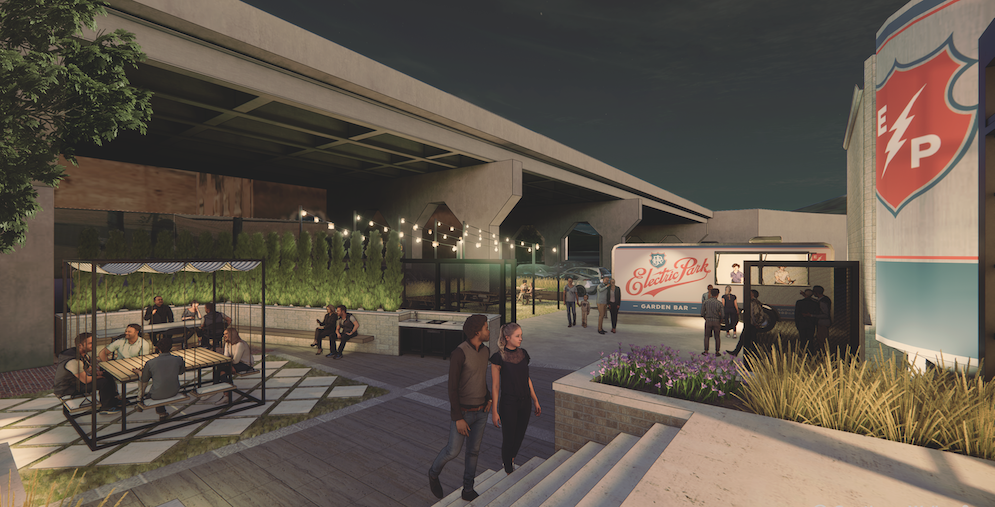 A Toast to the Outdoors
The open-air patio bar will have its own freestanding bar with a cocktail menu that is unique to the patio space, using recognizable flavors, various classic cocktail styles, and nostalgic theme park and soda-parlor references. Frozen cocktails, boozy snow cones, draft cocktails, and cocktail floats will be front and center on the menu. The bar will also have its own food trailer that complements the fun and casual vibe of the Electric Park Garden Bar, with a range of unique but approachable offerings from J. Rieger & Co. executive chef Jordan Hayes.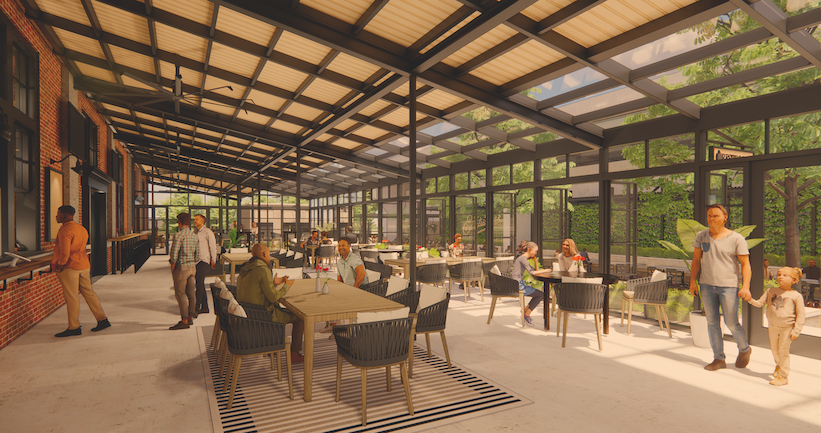 Part Bar/Part Outdoor Arena (Bar-ena?)
The new, park-like setting will be open seasonally April through November and, yes, will be dog-on-leash friendly. When finished, expect to see a ten-person firepit area, a swing-set table, and lounge furniture. "We really wanted to create a fun, energetic, and large outdoor gathering space that has the same level of excellence in food, beverage, and design that our guests have enjoyed in our indoor spaces since 2019," says Andy Rieger, co-founder and president at J. Rieger & Co.
The indoor/outdoor atrium, meanwhile, will be open year-round and will follow the tasting-room hours. A great space to watch any game, the atrium will offer lounge seating and three large TVs.