This week's music menu includes something for nearly everyone, from pop and old-time country/roots music to the colorful world of Beck and one of Kansas City's most unusual music artists.
Sept. 12 at RecordBar: Butch Walker
Walker is a do-it-all: singer, songwriter, musician, producer and gifted live performer. The former frontman for the power-pop trio the Marvelous 3 is a go-to hit-maker. Among those he has written songs for or with: Keith Urban, Avril Lavigne, Fall Out Boy, Weezer, Pete Yorn, Hot Hot Heat, and Dashboard Confessional.
Walker is out touring on the album he released in late-summer 2016:  Stay Gold, which comprises 10 bright, clever, and well-crafted pop songs tailor-made for fans of bands or artists like Crowded House, Elvis Costello, Squeeze, or Michael Penn.
You can hear those songs and others from his deep catalog Wednesday at the RecordBar, 1520 Grand Blvd. Greg Holden, a singer-songwriter from Aberdeen, Scotland, opens. Show time is 7 p.m. Tickets to the 18-and-older show are $20.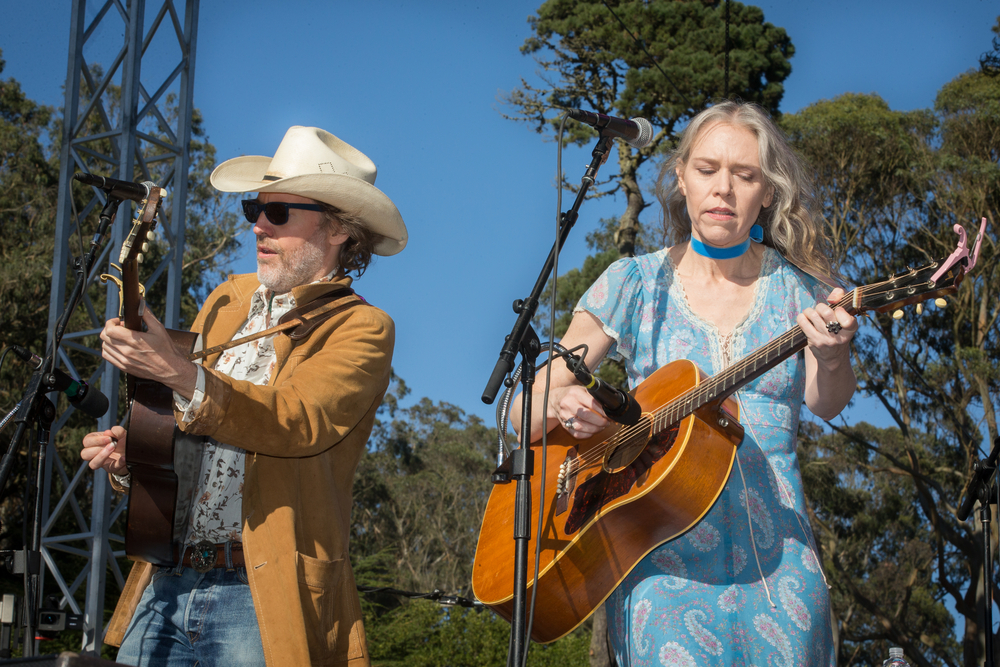 Sept. 14 at the Folly Theater: Gillian Welch with David Rawlings
In October, Welch will become the first musician ever to be awarded the Thomas Wolfe Prize for Literature by the University of North Carolina in Chapel Hill—testimony to her ways of writing lyrics that are poetic and evocative.
Since the early 1990s, Welch and Rawlings have been collaborating, and since 1996, when she released her debut album, Revival, they have collaborated on all five of her full-length albums of songs rooted in the sounds of Appalachia, old-time country, and Americana. Their live shows are intimate affairs that showcase not only their songcraft but their transcendent harmonies and Rawlings' substantial skills on the guitar. This will be Welch's first headlining show in Kansas City since her August 2015 show at the Folly.
Show time is 8 p.m. Tickets are $32.50 to $42.
Sept. 15 at the Gem Theater: Calvin Arsenia
Arsenia (are-SEEN-ya) is from Kansas City but his music perspective is worldly and unique.  From his classically trained voice and his self-taught manner on the harp to his operatic songs and his radiant 6-foot-7 stature, he has developed a reputation as a one-and-only artist, especially during his live shows, which are spectacular episodes in music, theater, dance and visual arts. Grandeur is the best way to describe Arsenia and his music world in one word.
Fresh off a one-month tour of Europe, he has come home to celebrate the release of his new album, Cantaloupe, at the Gem Theater in the heart of his hometown's jazz district. He will be accompanied by 16 fellow musicians, including another unique Kansas City artist, Krystle Warren. If you're looking to witness something special and memorable, this show is for you.
Show time is 7 p.m. Tickets are $35. A $100 VIP package is also available.
Sept. 17 at Starlight Theater: Beck with the Voidz
Few artists reinvent themselves as frequently and legitimately as Beck Hansen. The young man who emerged in the mid-1990s with the slacker-anthem Loser, has since evolved into one of the more diverse and eclectic artists of his time.
Since 1993, Beck, who turned 48 this summer, has released 13 studio albums. Each has been significantly different from its predecessor, yet all bear his inimitable traits and signatures, and not one has felt forced or uninspired.
In 2017, he released Colors,  his 13 th studio album and yet another collection of inventive songs that are undeniably Beck-ian. Expect to hear several of those when he returns to Starlight on Monday. But also expect to hear the plenty of hits and favorites: Beck indulges his loyal fans.
Don't miss the opener, the Voidz , a six-piece rock band fronted by Julian Casablancas of the Strokes.
Show time is 7 p.m. Tickets are $35 to $99.75.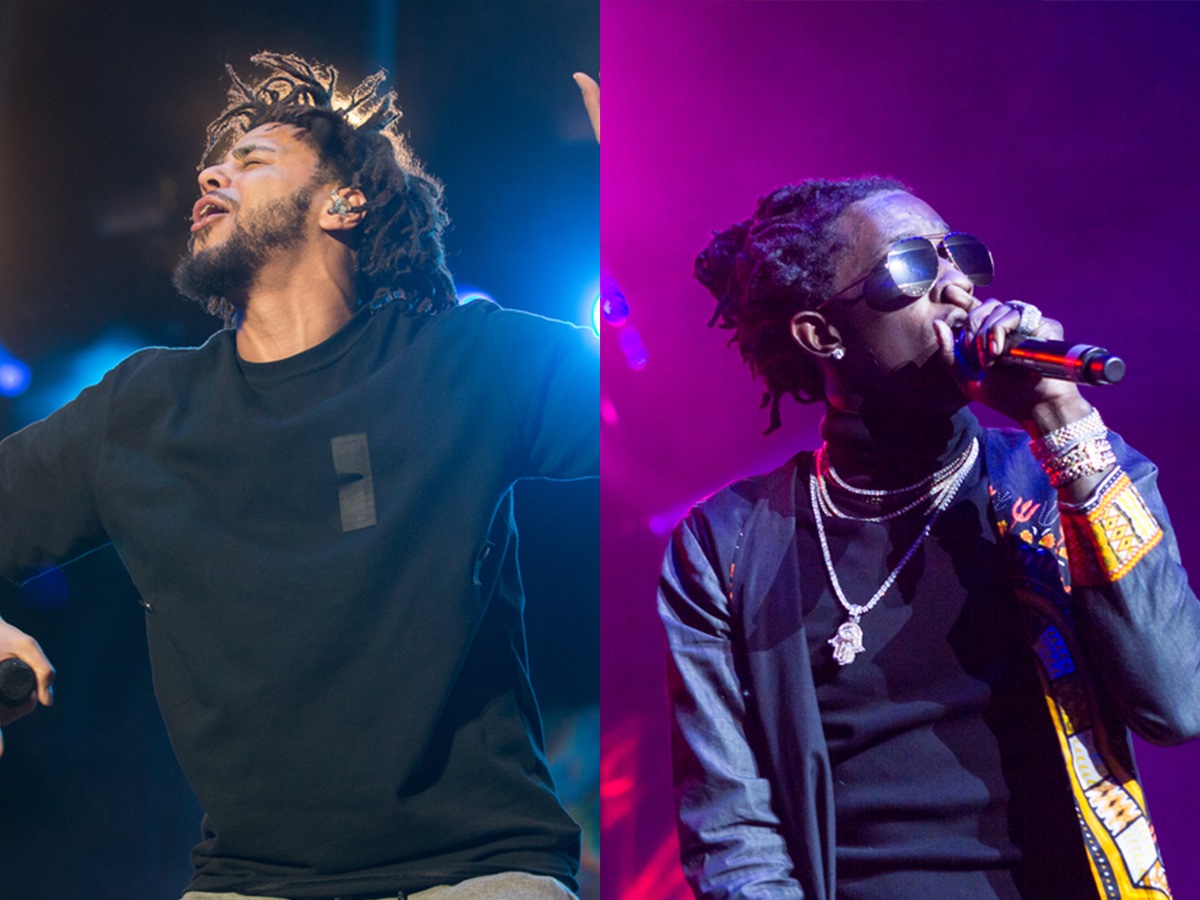 Sept. 18 at the Sprint Center: J. Cole with Young Thug
J. Cole (Jermaine Lamarr Cole) is as renowned as a producer as he as a rapper, songwriter and personal, preachy lyrics. The multi-platinum and Grammy-nominated artist has issued five studio albums, including his latests, KOD, released in April. All five have reached No. 1 on the Billboard 200 chart. In a recent review of KOD a critic at Pitchfork put J.Cole's raps into a perspective: "You do not listen to J. Cole to enjoy his wit or his stories but to partake in his wisdom." In the case of KOD, that wisdom and advice applies to addiction and substance abuse, which Cole will preach with more urgency after the recent death of his friend, rapper Mac Miller.
Show time is 7:30 p.m. Tickets are $39.50 to $99.50.
More music to know about
Erykah Badu, Oct. 19 at Sprint Center: Badu is returning to the road, and the music world is a better place for it. After a recent performance for NPR's Tiny Desk Concert series, one person in attendance wrote: "To old-school jazz fans like myself, names like Nina Simone, Betty Carter and Shirley Horn come to mind as much as Billie Holliday."
Freedy Johnston, Oct. 27 at Davey's Uptown: This former resident of Lawrence is a supreme song-crafter with a keen knack for swaddling his clever and insightful lyrics into melodies that linger.
Joywave, Nov. 11 at Truman: This quartet from upstate New York does all kinds of appealing and compelling things with indie-pop, indie-rock, and electronica.
Maxwell, Nov. 14 at Midland: One of the pioneers of the neo-soul movement can still wring the sultry and satiny out of a song as well as anyone.
John Prine with Conor Oberst, Nov. 16 at Midland: Two gifted songwriters from two very different generations make this a don't-miss show. Prine is traveling on The Tree of Forgiveness, his first album of original material in more than a decade.