Chances are, you might not know her name, but it's likely Bonnie Aarons has scared the living bejeezus out of you if you're a horror movie fan. As the demon nun Valak in the ongoing Annabelle and Conjuring movie series, her brief, but sinister appearances make moviegoers cower.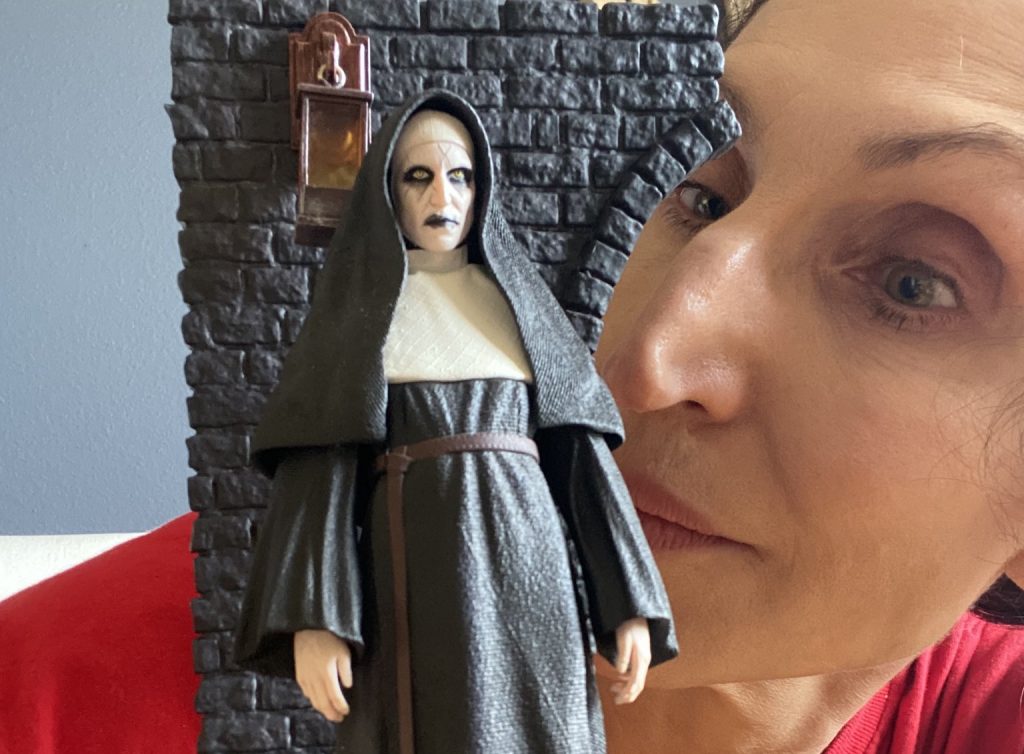 Her newest film The Nun: Rise doesn't have a release date, but it promises to have several hurl-your-popcorn-in-fright moments. We caught up with the actress while she's in town and ready to meet fans this weekend at Crypticon Kansas City.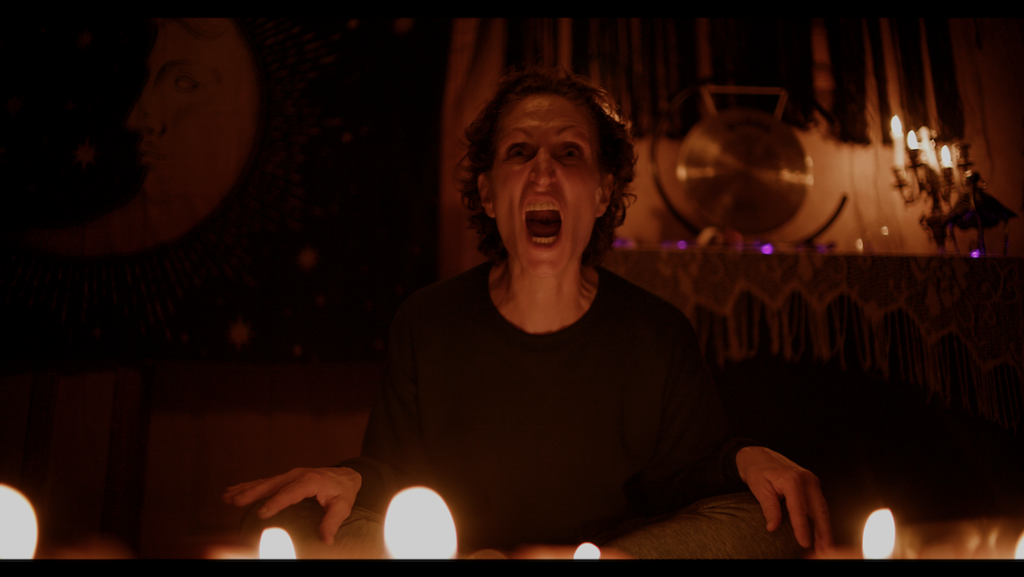 Moviegoers are obsessed with your horror-rific evil nun. But what other roles are you eager to play?
"I think it would be fun to play a female Satan. Or the evil headmistress at a boarding school. Or maybe the scariest nurse ever to stick people with needles, in their eyes. I'm just eager to make as many great films as I can. And I hope the roles are always scary and memorable."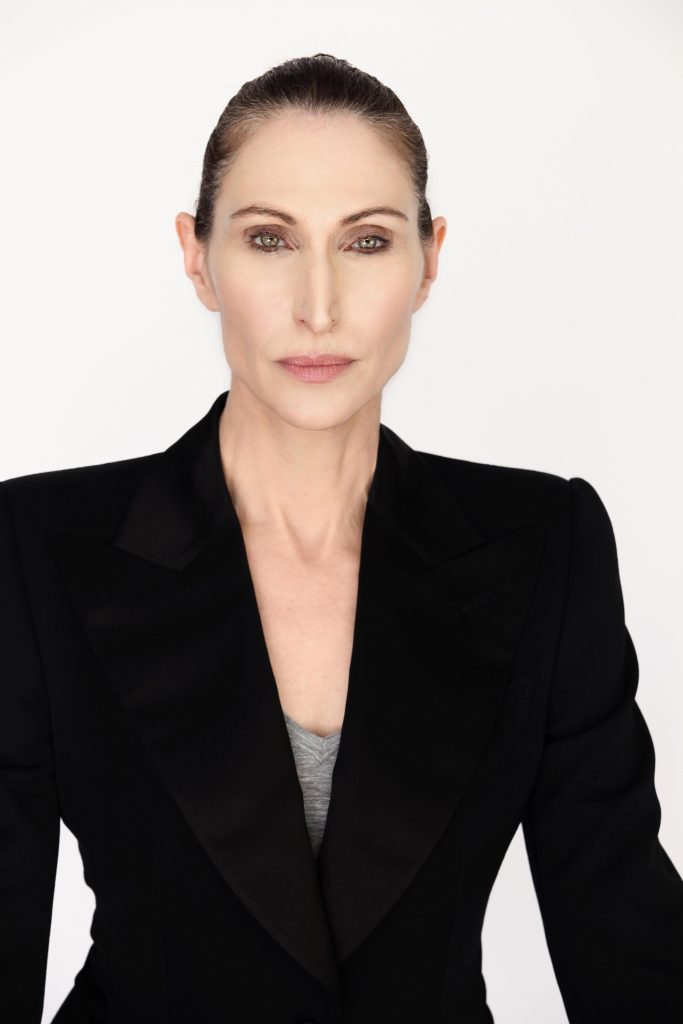 Tell me about the casting process when you got the Conjuring gig?
"It seemed like any other audition really—except for the fact that I knew it was for a James Wan movie. And I was excited because of what a huge James Wan fan I am.  But I just went into the casting office and did my best to be the scariest one there. And l was! So, they chose me for the role.
Funny enough, they said when I booked it that it might not be a very big role in the film. But the fans of the Conjuring series really latched onto Valak and then I got to make The Nun. It was totally thrilling and life changing!"
Have you been to KC before? If not, thoughts? Do you need some BBQ suggestions?
"I have never been to Kansas City before. I was really excited to see the yellow brick road, but then my friend reminded me that it's in Oz and not Kansas. Is there a passage to Oz without the tornado?
And I would love to eat barbecue while I'm here. Tell me where I should go! Because I do love some good barbecue. All the different kinds of sauces. Mmmmmm."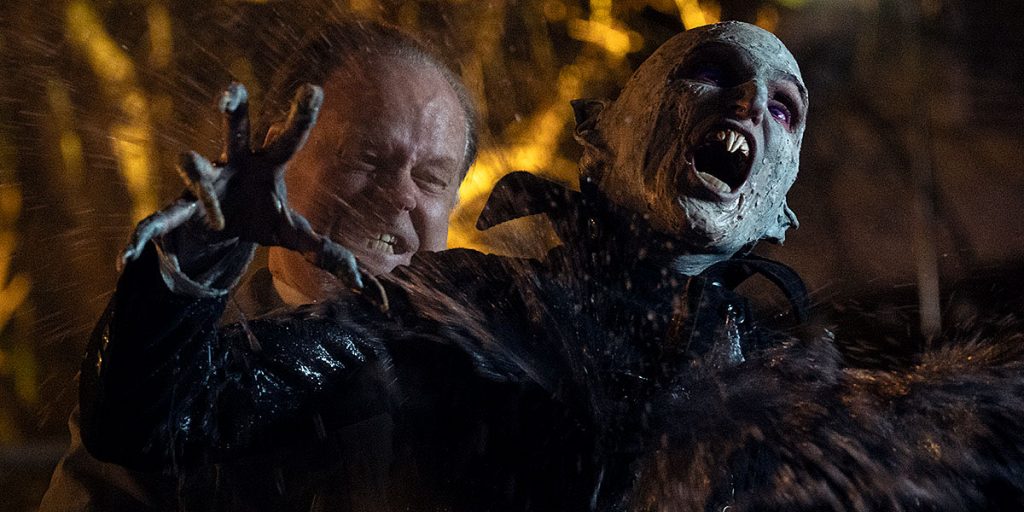 Finally, what's the best part about being part of the beloved "con" circuit?
"The con circuit is so special. And the fans that attend the cons are passionate supporters of horror. I love them so much. When I see them light up over Valak and other roles I did, it reminds me why I do it. The energy at the cons is always electric. And it doesn't matter if the crowds are big or small. The energy is always just as intense either way. I love the fans at the cons."
Interview gently edited for content and clarity.