The year is winding down, and we're headed swiftly into the holiday season, but the live-music schedule isn't slowing down. This month's selections include two country queens, classic-rock legends, the year's first holiday show, Thanksgiving-week shows by some of our city's and region's most beloved bands, and an annual benefit featuring the local hero who gave us Ted Lasso.
Thundergong! November 12 at Uptown Theater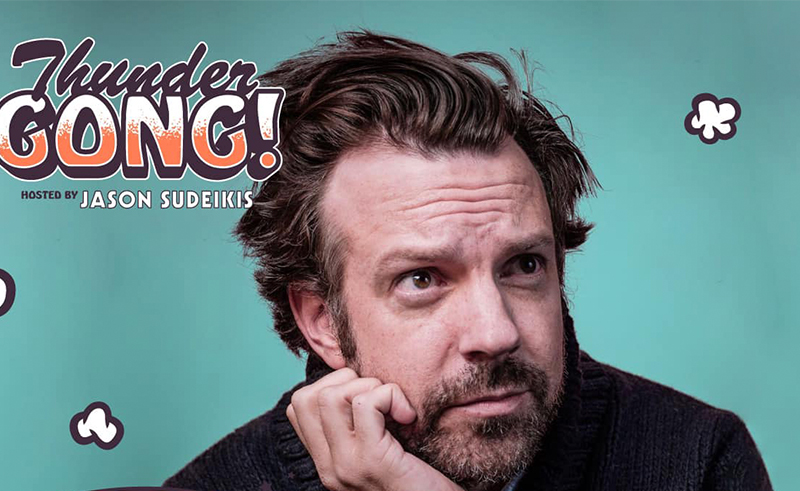 After navigating the consequences of the pandemic for two years, Thundergong! returns this year as a live, in-person event. Founded in 2017, this benefit, a fusion of music and comedy, is a major fundraiser for the Steps of Faith Foundation, which raises money for people who need prosthetic limbs.
Steps of Faith was co-founded by Billy Brimblecom, Jr., a Kansas City native and drummer/percussionist, who became an amputee 15 years ago resulting from bone cancer in his left leg. It inspired him to help start this nonprofit, which assists people without insurance or whose insurance doesn't cover the often exorbitant costs of artificial limbs.
For the first Thundergong!, Brimblecom enlisted the help of a long-time friend, Jason Sudeikis–they met in local comedy-improv circles back in high school–and he has been on board since. Sudeikis has helped bring in special guests such as fellow Saturday Night Live alums Will Forte and Fred Armisen and music guests such as Ben Harper and Chance the Rapper.
This year's guests include Armisen, Brendan Hunt (who co-created Ted Lasso with Sudeikis), Sam Richardson (of HBO's Veep), plus returning guests Wynonna Judd and her husband, Cactus Moser—who is a drummer with a prosthetic leg like Brimblecom.
Since its inception, the show has been a rollicking, footloose comedy/music revue and an inspiring example of people coming together to help those confronting a monumental challenge. 
Showtime is 7:30 p.m. Tickets are $89.
Carrie Underwood November 13 at T-Mobile Center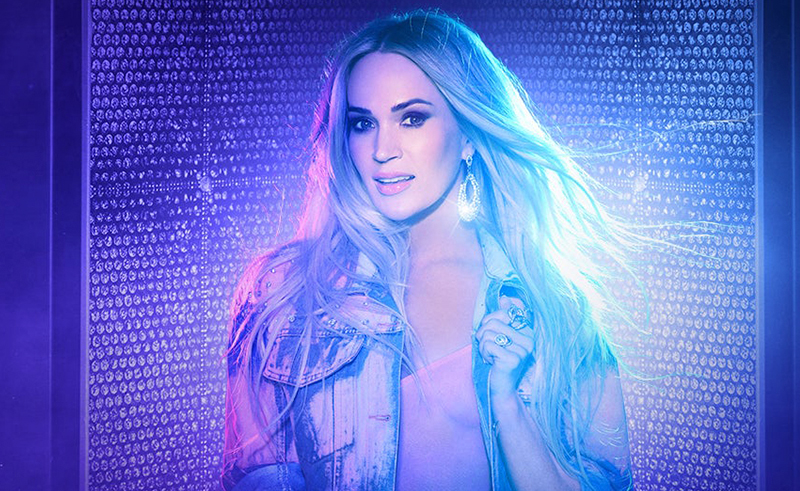 More than 15 years have passed since Underwood won Season 4 of American Idol. She is now the show's most successful alum and one of the biggest stars in country music. 
Underwood is touring Denim and Rhinestones, her ninth album, released this summer. Her set list plumbs that record several times but also relies heavily on her deep catalog of hits, which, like so much modern country, fuses rock, pop, and other Top 40 flavors. Expect a Guns 'N' Roses cover. 
Jimmie Allen opens at 7:30 p.m. Tickets start at $35.
Reba November 18 at T-Mobile Center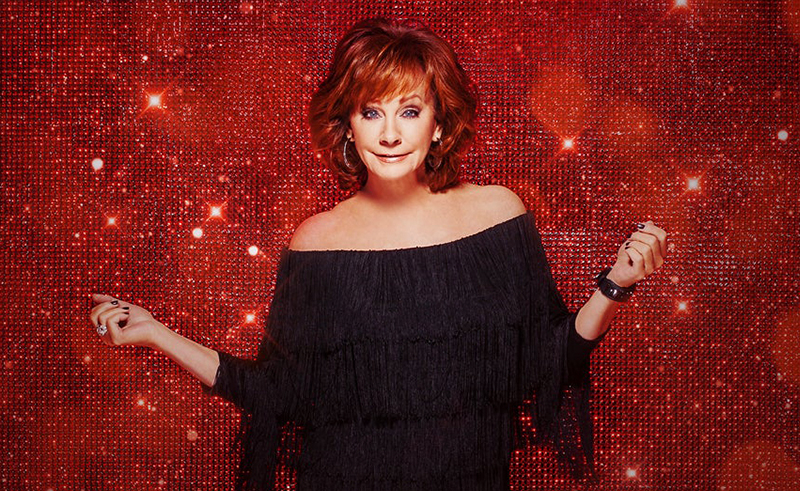 Like Underwood, McEntire is country royalty from Oklahoma. But unlike Carrie, lacking a hot launch like American Idol, Reba needed more time to generate the traction she deserved in the music world. Her first Top 20 country album was her eighth, My Kind of Country, released in October 1984. 
More than 25 studio albums later—plus starring roles in movies and prime-time TV—she remains a beloved icon in her large corner of the world, the Betty White of country music, you could say. Her set list spans her vast catalog. But all you need to know is it always includes Fancy.
Terri Clark opens at 7:30 p.m. Tickets start at $45.
Eagles: Hotel California Tour November 23 at T-Mobile Center
If you were alive in 1977, the album (and song) Hotel California invaded your life. Released in December 1976, it took over FM radio playlists for months. 
So early this year, the band that first broke the $100 ticket threshold in the early 1990s (and now asks $200-plus for starters) is back on the road celebrating the 46th anniversary of an album that has sold nearly 50 million copies worldwide—about how many times some of us have heard the title track.
Show time is 8 p.m. Tickets start at $225.
For King + Country November 26 at T-Mobile Center|
Your first big-venue holiday show is on the way. For King + Country is brothers Joel and Luke Smallbone, two Aussies (and siblings of Rebecca St. James) who ended up in Nashville, where they spent years getting their music career up and rolling. 
They have lived in the Top 10 of the Christian charts since their debut went No. 4 in 2012; two of those albums have gone gold (500,000 sold). Their live shows typically get high-voltage and evangelical. This one will include songs from their Top 10 A Drummer Boy Christmas album. 
Show time is 7 p.m. Tickets are $24.99 to $249.99.
Five Other Shows to Know About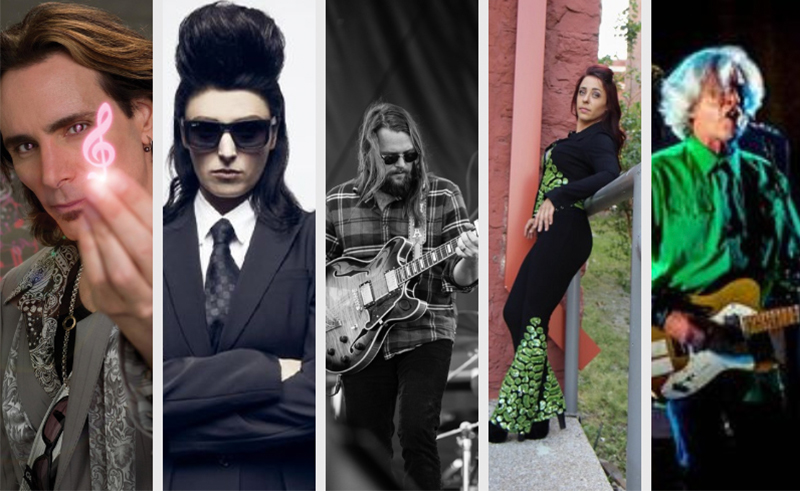 Steve Vai November 18 at Uptown Theater
His guitar-hero resume is bloated with affiliates like Frank Zappa, Motorhead, Public Image Ltd., Alice Cooper, and Mary J. Blige. Solo, he is as dynamic as he is versatile. 
Show time is 7 p.m. Tickets start at $47.
Puscifer November 18 at the Arvest Bank Theatre at the Midland
The name of the tour is The Existential Reckoning Tour: Let the Probing Continue. Its founder is Maynard James Keenan, the guy who founded Tool and A Perfect Circle, and his bands' performances, all of them, are as grandiose and excessive as the name of this tour. So buckle up.
Show time is 8 p.m. Tickets are $39.50 to $79.50
Ha Ha Tonka November 23 at Record Bar
Their name comes from a state park in southwest Missouri, and they appeared in an episode of Anthony Bourdain's No Reservations. But the real reason not to miss their 12th annual Tonka's-Giving is their music: a bristling fusion of folk, country, and rock with an Ozark flair. Nat King opens. Tickets are $15
Danielle Nicole Band November 23 and 25 at Knuckleheads Saloon
Her Kansas City roots go back more than two decades to her days in Trampled Under Foot, a trio comprising of her and her brothers. She went solo a while ago, a pursuit that led to a Grammy nomination and a collaboration with Bill Withers. It's the blues, with soul and R&B, plus lots of fire and grit. Tickets are $35 to $65
The Rainmakers with Danny Cox November 27 at Knuckleheads.
Two beloved mainstays of our local scene for over five decades. They approach music from different perspectives but with the same vigor and earnestness. Tickets are $20.