This week's roster of notable shows includes a classic-rock hero on his farewell tour, a local blues heroine paying tribute to her hall-of-fame influences, and a new red-hot funky soul band from KC.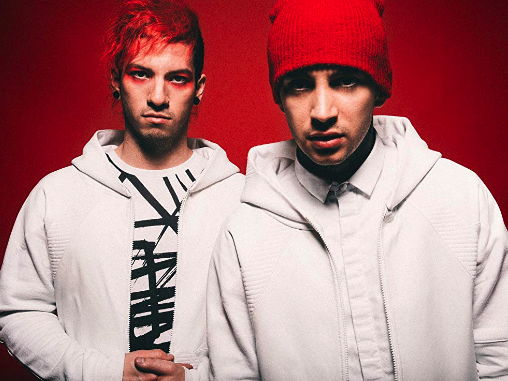 Nov. 21 at Sprint Center: Twenty One Pilots with AWOLNATION and Max Frost
 The omni-genre duo from Columbus, Ohio, started in 2009. By 2012, they were headlining tours and opening for major acts like Neon Trees and Fall Out Boy. They have since graduated to headlining arenas, as they will again on Thanksgiving Eve at Sprint Center. It makes sense: Theaters are no longer big enough to contain their dazzling stage spectacle.
From a review of a recent show in their native Ohio: "There are bands who write good songs. There are bands with good singers. There are bands who fire off exciting pyrotechnics. There are bands with Trans-Siberian Orchestra-worthy light shows. There are bands with lead singers who broadcast charisma like the aura of a sun. Ain't too many bands, though, that have all that, and Twenty One Pilots is all that."
 Show time is 7 p.m. Tickets are $36 to $57.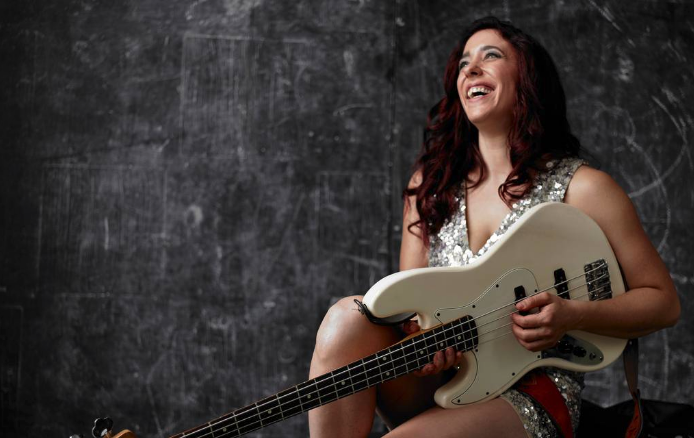 Nov. 21 at Knuckleheads: Danielle Nicole Band
She was introduced to Kansas City as Danielel Schnebelen, one-third of Trampled Under Foot, the blues trio she fronted with her brothers, Nick and Kris. She has since launched a solo career under the name Danielle Nicole and generated heavy waves of interest and acclaim in the blues world and beyond.
Her latest album, Cry No More, includes the song Hot Spell, written by R&B/soul legend Bill Withers, who contributed the song after listening to Danielle during a recording session.
For her annual Thanksgiving Eve show, Danielle will pay tribute to  Aretha Franklin and Etta James.  Show time is 8 p.m. Tickets are $25.


Nov. 21 at The Ship: The Freedom Affair
This new ensemble calls itself a "nine-piece soul juggernaut hailing from Kansas City." Believe the hype. Thanksgiving Eve the juggernaut will take over the Ship in the West Bottoms, where they already have a haughty reputation.  From a Facebook post following TFA's previous Ship performance: "What a great sound. The Ship was packed and Freedom Affair had the place rocking. Can't wait to hear them again."
Well, the wait is over. Show time is 9 p.m. Wednesday. Admission is $5.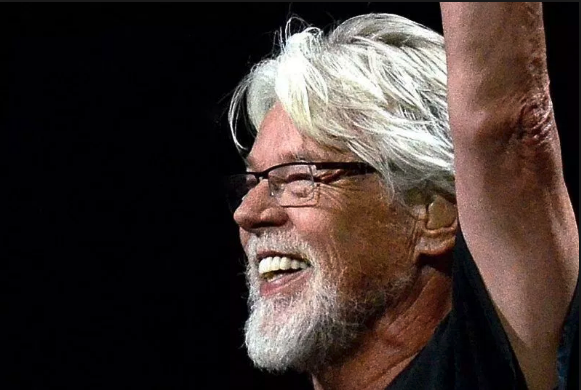 Nov. 24 at Sprint Center: Bob Seger & the Silver Bullet Band
In October 2017, Seger canceled a slew of shows so he could address a debilitating back/vertebrae issue.  An Oct. 14, 2017, show at Sprint Center was one of those concerts. In May, he announced the rescheduling of all of those shows, including this week's Sprint Center show—the second on the 26-stop odyssey that runs into early May.
The Travelin' Man Tour will he his last, Seger says, bringing to a close a Hall of Fame career that spans six decades and a catalog that comprises 18 studio albums with worldwide sales of more than 75 million records. Kansas City has always shown much love for Seger. This time is no different: The show is sold out. Show time is 8 p.m.

Nov. 25 at the Arvest Bank Theater at the Midland: Celtic Thunder
There is also plenty of lightning in their shows—and sizzle and dazzle. Celtic Thunder has long been renowned for their theatrical live shows, which teem with visual effects. The quintet, which debuted in Dublin in 2007, has gone through several personnel changes yet keeps evolving as a dynamic vocal group backed by a stellar band and fantastic stage production. They will roll into the Midland this weekend. Prepare to stand and marvel at what unfolds before you.
Show time is 7 p.m. Tickets are $50 to $75.
 A look ahead: Other shows to know about
The Marcus Lewis Big Band, Dec. 2 at RecordBar
If you saw Lewis perform before Janelle Monae at Starlight in October, you know what a lively, groovy multi-genre big-band show he and his large ensemble issue. If you didn't, here's your chance to see a stellar live performance.
 The Barclay Martin Ensemble, Dec. 5 at RecordBar:
Martin has been living in Spain for a bit so this will be his first hometown show in more than a year. Come by and see why he remains a KCMO favorite.
Tom Morello: The Atlas Underground Experience, Dec. 8 at the Truman:
Morello is a former member of Rage Against the Machine and a fiery political activist who pours his activism into his music.
The Elders, Dec. 21 at Knuckleheads:
Their long, indefinite hiatus begins Jan. 1. This is one of their two remaining shows (and the other is sold out). Come and say goodbye.
Katy Guillen & the Girls, Dec. 22 at Knuckleheads:
Speaking of farewells, this will be Katy and the Girls' final show for a long time—if not ever. Don't miss this last chance to see one of the best bands to come out of Kansas City in the past decade.