Plenty of shows to choose from on New Year's Eve, including an Afro-Latin jazz/dance orchestra and two of Kansas City's best live performers who, together, will pay respects to the Talking Heads.
 THE TRUMAN
If you're in the mood for a spectacle and extravaganza, here's your show. Making Movies and Calvin Arsenia have curated a fabulous way to send out the old and ring in the new.
The Kansas City Latin-rock trio Reptile will open the evening. Then Arsenia, with some assistance, will present a dance-remix /disco version of his stellar album Cantaloupe. Making Movies will follow with a high-octane set of Afro-Latin roots and rhythms mixed vigorously with a psychedelic/rock sensibility.
After a midnight champagne toast and balloon drop, Making Movies, with help from Arsenia and a host of Kansas City musicians, will perform the Talking Heads dynamic album Remain in Light in its entirety.
Show time is 9 p.m.Tickets are $20-$25. This is an all-ages show.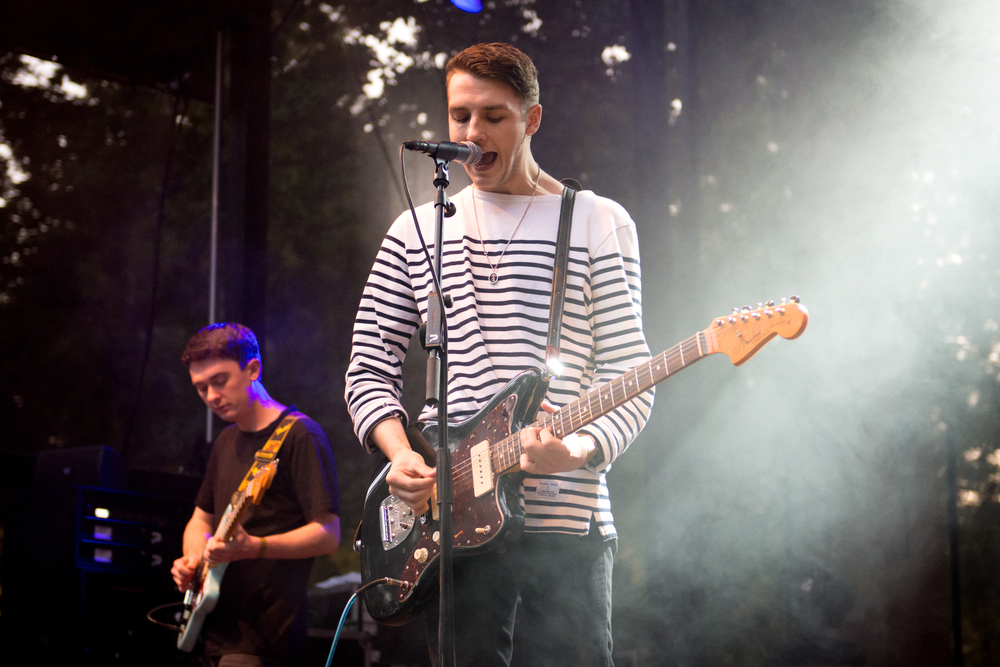 KNUCKLEHEADS SALOON
Five bands from five different genres will perform on three stages: Outlaw Jim and the Whiskey Benders (country/rock); The Ben Miller Band, (bluegrass/folk/country blues); The M80s (a widespread tribute to music of the 1980s); The Instamatics (tribute to the best music of the 1960s and 1970s); and The Kris Lager Band (boogie-rock-and–soul).
A $40 ticket gets you into all three stages and all five bands and includes snacks and champagne at midnight. Show time is 9 p.m.
THE GREEN LADY LOUNGE and BLACK DOLPHIN
Four shows to choose from: The Lonnie McFadden Quartet opens the night early at the Black Dolphin at 5:30 p.m.  The Danny Embry Trio takes the main stage at the Green Lady at 6 p.m.
After the McFadden ensemble is done, Chris Hazelton's Boogaloo 7 will command the Black Dolphon stage at 9 p.m. And at 10:30 p.m., Ken Lovern's OJT (Organ Jazz Trio) will help close out the night at the Green Lady. Admission to all shows is free.
THE SHIP
It'll be a Salsa Celebration with the Afro-Latin jazz/dance orchestra Calle Vida, led by Pablo Sanhueza, who will throw down a full evening of dance music, accenting their jazz grooves with the sounds of traditional son, cumbia, bomb and mambo.
Doors open at 8 p.m. The music starts at 10 p.m. Admission includes a free champagne toast at midnight. (Note: The kitchen will be closed this evening.) Tickets are $10. Admission will be limited to 150 persons.
RECORDBAR
Fans of alternative/insurgent rock and roots music: This is a show for you.
The headliner is Murder By Death, a quintet from Kentucky that was described recently in No Depression magazine as a "gothic-rock act" that "draws from everything from baroque pop to space rock on its new The Other Shore (album)," a collection of songs dressed in typical rock band fashion but with mandolin, accordion and cello added.
Here's what PopMatters said about the band's trademark sound: "same jangly Old West barroom feel, same raspy cello and gothic organ, same rich baritone vocals, like Johnny Cash performing in Dodge City."
The opener is the Kansas City band Sons of Great Dane, who, this summer, released the dandy EP A Bit Before the Dawn. Show time is 10 p.m.  Tickets are $30. VIP tickets are $50.A VIP ticket gives you access to the balcony, a private bar and free party favors, coat check and other amenities.
 OTHER SHOWS TO KNOW ABOUT
Bob and Una Walkenhorst, Dec. 27 at Knuckleheads Saloon
This father-daughter duo released one of the better albums of 2018, For Tomorrow. Their songwriting is as sparking as their familial harmonies.
BCR with Live From Monster Island, Dec. 27 at The Brick
No Kansas City band is as cosmic and groovy as BCR (Black Crack Review). Come listen to their bracing blend of world beat, jazz and rock.
 A Tribute to New Order, Dec. 27 at RecordBar
The English band New Order was formed in 1980 in the wake of the end of goth-rock heroes Joy Division. Their timeless blend of synth-pop, dance rock and post-punk has attracted a large cult of devoted fans for decades.
 Ida McBeth, Dec. 29 at The Blue Room
McBeth has been a Kansas City music treasure for decades.  There's no better place to see/hear her showcase her vocal prowess than the Blue Room.
War Child Benefit, Jan. 5 at RecordBar
Four Kansas City singer-songwriters will perform at a benefit for War Child USA, a nonprofit that helps children and their families affected by war put their lives back in order. The performers: Adriana Nikole, John Keck, Ivory Blue, and Erica McKenzie.