This week's list of recommended shows includes the son of a music legend, a guitar virtuoso, and a fundraiser for immigrants and refugees.

Aug. 14 at The Madrid: The Claypool Lennon Delirium
The creators of this project—bassist Les Claypool (Primus) and multi-instrumentalist Sean Lennon (son of John and Yoko) call their music "experimental psychedelic rock" and rightly so.
Here's what Rolling Stone had to say about Blood and Rockets, a six-minute-plus single from the Delirium's second album, South of Reality, which was released in February: "a sprawling epic that finds Lennon and Claypool crooning and snarling, respectively, over spacey synths and chiming guitars. 'How high does your rocket fly?' Lennon sings on the chorus, his voice elevated to a blissful falsetto. 'Better be careful 'cause you just might set the world on fire.'"
Claypool and Lennon met in 2015, when Primus toured with Lennon's band, The Ghost of a Saber Tooth Tiger.  They started collaborating at Claypool's home studio and, in 2016, released their debut, Monolith of Phobos, which AllMuslc.com described thusly: "While the lyrical content … is unexpectedly heavy, the momentum is carried by the buoyant instrumentation, resulting in what sounds like Willy Wonka's Oompa Loompas doling out cautionary warnings in Alice's Wonderland."
 Uni, a glam-rock trio from NYC, opens at 8 p.m. Tickets are $35.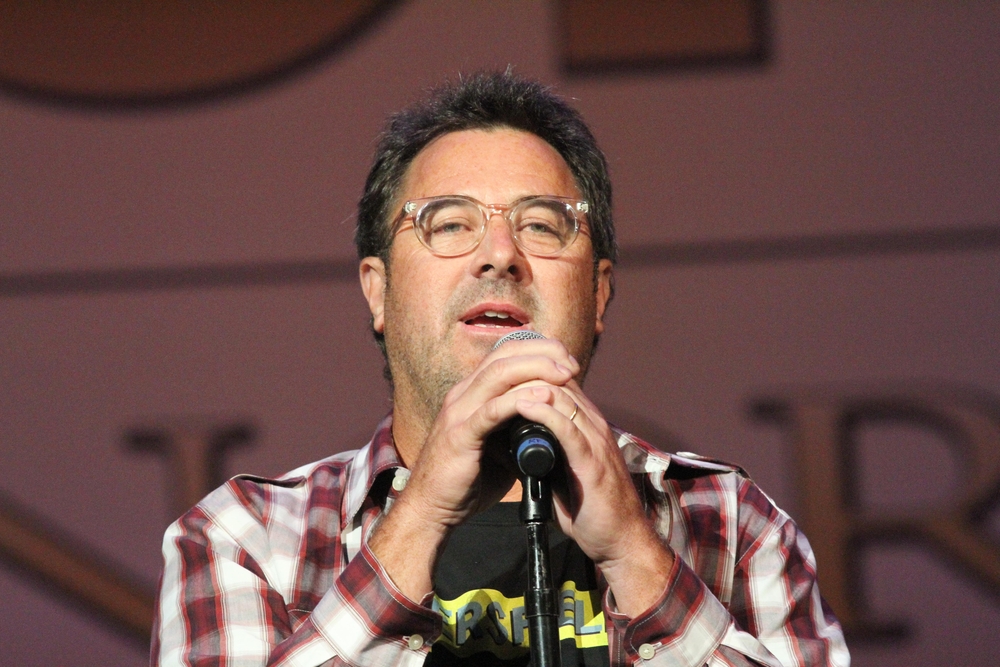 Aug. 15 at The Arvest Bank Theater at the Midland: Vince Gill
Gill's resume is as impressive as any. He has won 21 Grammy Awards—more than any country artist in history—and 18 Country Music Association Awards and is a member of the Country Music Hall of Fame. His 20-plus studio albums have produced more than 40 charting singles, nearly two dozen of them Top 10 country hits.
Gill is a go-to vocalist and multi-instrumentalist, and his list of collaborators is long and star-studded. It includes Rodney Crowell, Mark Knopfler and Dire Straits (he contributed vocals to the On Every Street album), Barbara Streisand, Ricky Skaggs, Emmylou Harris, Reba McEntire, Dolly Parton, Alison Krauss, Sheryl Crow, and Kermit the Frog (on Kermit Unplugged).
He is a former member of Pure Prairie League—he sang lead vocals on their biggest hit, Let Me Love You Tonight—and in 2017, he joined the Eagles on tour, replacing Glenn Frey, who died in 2016.
On Aug. 23 he will release Okie, an album that pays tribute to his native state. It includes A World Without Haggard, a tribute to fellow-Okie Merle Haggard.
 Jedd Hughes, a country singer-songwriter from Australia, opens at 7:30 p.m. Tickets are $39.50 to $89.50.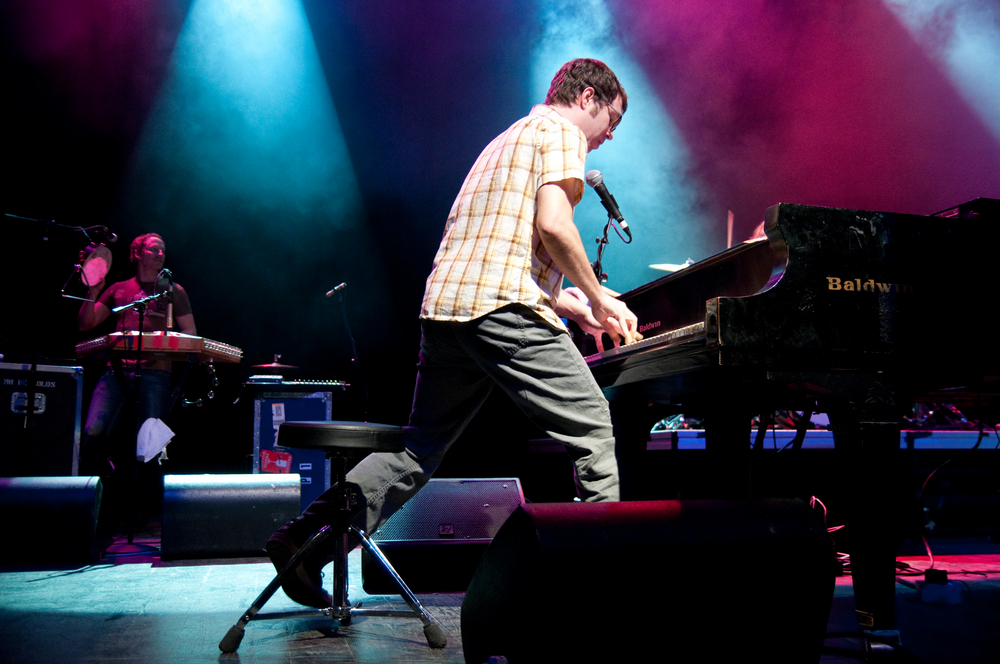 Aug. 16 at Starlight Theater: Ben Folds with the Violent Femmes
This bill comprises two bands that attack rock and pop music from different outposts on the music spectrum but with an overlapping attitude (or snark).
Folds is a manic performer who treats the piano like the percussive instrument it was built to be. He emerged in the mid-1990s as leader of the trio Ben Folds Five, though his music transcends the fashions and trends of its era.
His piano-centric songs are heavily influenced by two of his earliest music heroes, Elton John and Billy Joel. His personae, however, has long been part smart-aleck, part nerd with a soapbox and plenty to complain about. His live shows are typically high-energy affairs that include at least one extravagant audience-participation moment. His recent set lists draw tracks from both his solo and Ben Folds Five catalogs.
Gordon Gano is the man and the mouth behind the Violent Femmes, a folk-punk trio from Madison, Wisc., that music critic Robert Cristgau once described as "funny, sexy, sloppy, irreverent, unpredictable, and above all lively."
Since 1983, they have released 10 studio albums, including Hotel of Last Resort, released in July, which includes a collaboration with Tom Verlaine of Television.
In Rolling Stone, Gane said of the album: "It's just a very focused album, the songs all hold together. It's a classic album, in the sense that people should actually sit down and listen to the whole thing. It's not too long. It's short, it's punchy, it's solid, it's to the point."
Show time is 8 p.m. Tickets are $35 to $115.
Aug. 16 at Liberty Hall: Making Movies with Maria the Mexican
This has been a banner year for Making Movies, the best Afro-Latin-rock band Kansas City has ever produced. In July, they released Ameri'kana, which includes collaborations with music legend Ruben Blades. One of those songs, Delilah, is a reworking of a song that Blades wrote and recorded with Lou Reed back in the 1980s that never got past the demo stage. The song addresses immigration, an issue important to Making Movies. "This story is as valid today as it was 30 years ago when they wrote the song," lead singer Enrique Chi told the Grammys web site.
The album and the song have generated widespread attention and accolades around the music world, including stories from NPR, AfroPop Worldwide,and the Grammy Awards official web site.
The show is a benefit for RAICES, a non-profit agency that provides legal services to immigrants and refugees. Mr. & Mrs. Dodge open at 7 p.m. Admission is $10.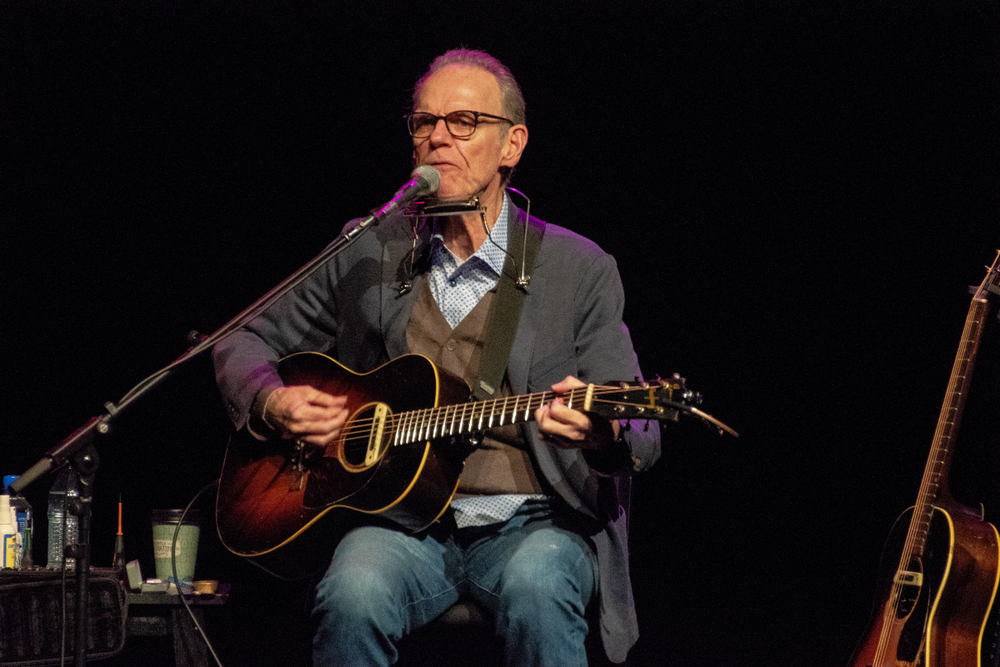 Aug. 16 at Knuckleheads Saloon: John Hiatt
Hiatt had been writing songs and releasing records for more than a decade when his breakthrough occurred in 1987: Bring the Family, a collection of personal narratives steeped in various blues, roots-rock/Americana vibes. He has since released more than a dozen albums, each relying on the same formula/blueprint: well-crafted missives and narratives set to meat-and-potatoes rhythms and grooves. This is a solo/acoustic tour, an environment Hiatt is very comfortable with.
Country singer-songwriter and California native Logan Ledger opens at 8:30 p.m. Tickets are $45.
Other shows
Carrie Underwood, Sept. 19 at Sprint Center: She is unfortunately a rarity in the world of male-dominated country music: a woman with bona fide star power who still puts songs on the charts.
The Raconteurs, Oct. 17 at the Midland: Because whenever Jack White is in town, he must be seen and heard.
Kris Kristofferson, Nov. 7 at the Uptown Theater: One of the greatest songwriters of his very esteemed generation.
Wilco, Nov. 17 at the Midland: A special songwriter fronts one of the best bands out there.
George Strait, Jan. 25-26 at Sprint Center: Turns out his finale at Sprint Center in January 2014 wasn't his swan song after all. And demand is so great he added a second show.