This week's list of recommendations includes the free Sunset Music Fest, the sixth annual Boulevardia, a Canadian legend, and a rare Kansas City performance by a gifted and decorated songwriter/musician.

June 13 at Town Center Plaza: The Sunset Music Fest featuring the Phil Collins Experience with Petty Theft KC
This will be the first of three Summer Music Fest concerts in the parking lot at Town Center Plaza. Admission is free, but purchase of merchandise is encouraged: Proceeds benefit the Juvenile Diabetes Research Foundation.
The Phil Collins Experience is a Kansas City-based troupe that vividly re-creates the sounds and sights of the Grammy-winning solo artist and former drummer for Genesis.
Petty Theft KC is a Tom Petty tribute band that plumbs the deep, illustrious catalog of the late Rock and Roll Hall of Fame member and multi-Grammy-winning songwriter.
The festival site will include a children's area featuring jugglers and aerial feats by members of the Kansas City Aerial Arts plus activities from the Barstow School and Sporting Kansas City.
Show time is 6 p.m. Admission is free. Feel welcome to bring blankets and chairs (but no coolers).
Future Sunset Music Fest lineups:  Big Time Grain Company with Hudson Drive, June 20; and A Flock of Seagulls with The Zeros, June 27. For more information, visit the festival's web site.
June 14-15 in the Stockyards District of the West Bottoms: Boulevardia
Since its inaugural launch in 2014, Boulevardia has become a staple and a highlight of the summer music season. This year's lineup is as eminent as its five predecessors.
Friday's main stage lineup: Young the Giant, Fitz and the Tantrums, Coin, and Yes You Are.
Also recommended: Una and Bob Walkenhorst, the Appleseed Cast, Jessica Paige, The Freedom Affair, Ivy Roots, and Sky Smeed.
Saturday's main stage lineup: Dashboard Confessional, Lovelytheband, DJ Jazzy Jeff, and The Greeting Committee.
Also recommended: Katy Guillen and The Drive, Brass and Boujee, Lorna Kay's One Night Stand, the Grisly Hand, Miki P, Kelly Hunt, Ha Ha Tonka, The MGDs, The Phantastics, Other Americans, Crystal Rose, and Amy Farrand & The Like.
Music starts at 4:30 p.m. Friday and 11 a.m. Saturday. Several ticket options are available starting at $30. Several food- and beer-event options are also available.
June 15 at the Blue Room: Ida McBeth
For decades, McBeth has been a stalwart in Kansas City's music community, as gifted as she is reliable and in command of an array of music styles: jazz, R&B, funk, blues, gospel, and American songbook standards.
Along the way, he has accumulated a bevy of awards and recognition, including a Lifetime Achievement Award from the American Jazz Museum, and several "best singer/entertainer" awards from Kansas City's media, including Ingram's magazine.
McBeth will bask in more of that hometown love Friday night when she will hold court in the Blue Room, the best place in town to see one of Kansas City's most beloved vocalists.
Show time is 8:30 p.m. Tickets are $10.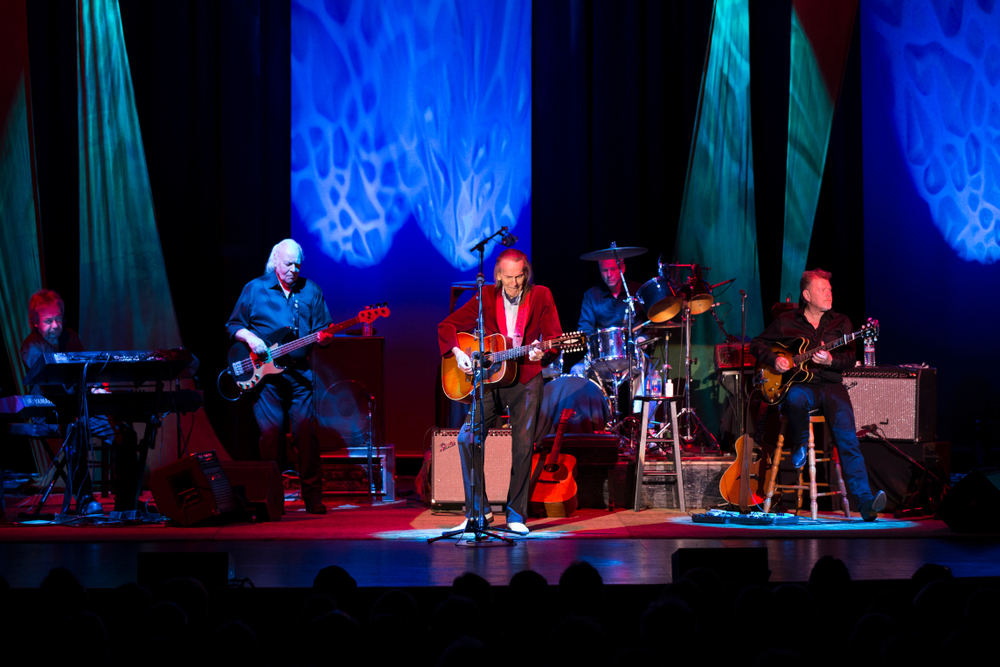 June 13 at Liberty Hall: Gordon Lightfoot
 Canada has bred a wealth of eminent singer-songwriters who have breached the U.S. music charts over the past 50 years. Among them: Neil Young, Joni Mitchell, Leonard Cohen, Bruce Cockburn, K.D. Lang, Bryan Adams, Gord Downie, Feist, Alanis Morissette, Sarah McLachlan.
Few have a resume that exceeds one of Canada's most influential songwriters and one of the first to get his tunes on American radio, Gordon Lightfoot.
In the 1970s, the Orilla, Ontario, native issued four albums that went platinum or gold in the U.S. Endless Wire, his 1978 album, cracked the Top 25 of the Billboard 100 chart and the Top 20 of the U.S. country charts.
From 1970-76, his singles dominated the adult-contemporary charts—songs like If You Could Read My Mind, Sundown, Rainy Day People, Carefree Highway, and The Wreck of the Edmund Fitzgerald. His songs also have been recorded by dozens of legends, including Elvis Presley (Early Morning Rain) and Bob Dylan, who inducted Lightfoot into the Canadian Music Hall of Fame in 2013.
Lightfoot, 80, hasn't released an album in 15 years, but he still takes his classic tunes out on the road to remind fans of his significant contributions to popular music.
Show time is 8 p.m. Tickets start at $45.

June 16 at Crossroads KC: Rickie Lee Jones with The Mike Dillon Band
 Jones entered the music world 40 years ago with much panache: as a beret-sporting new Bohemian/beatnik with a lyrical (and then romantic) jones for poets like Tom Waits, issuing jazz-tinged pop narratives populated with streetwise heroes and foils (à la early Springsteen). Rickie Lee Jones, her debut, was nominated for four Grammy awards in 1980. She won one: best new artist.
Since then, she has released more than a dozen studio albums, including It's Like This, a collection of pop and jazz covers, plus three live recordings. On June 6, she released Kicks, her first album in four years.
And she has toured incessantly. Recent set lists have drawn heavily from her debut, from its follow-up, Pirates, and from her last gold record, Flying Cowboys, released in 1989.
The Mike Dillon Band is a quartet fronted by vibraphonist/percussionist Dillon, a former Kansas City resident, who is also part of Jones' backup band (and who co-produced Kicks.)
This will be a rare performance in Kansas City by Jones. Her previous show was at Starlight Theater in 1982—more than 37 years ago.
Show time is 8 p.m. Tickets are $32.50 to $88.
OTHER SHOWS TO KNOW ABOUT
X with Dead Rock West, June 22 at Knuckleheads: The band X gave punk a unique California-roots twist back in the early '80s. Dead Rock West has been described as "X meets Wilco." Sounds like a winning lineup.
The Blasters with the Supersuckers and Wayne Hancock, July 3 at Knuckleheads: Another lineup made to order for fans of unvarnished rock and roll.
Paola Roots Festival, Aug. 23-24 in Paola, Kan.: This year's outstanding lineup includes Samantha Fish, Robert Randolph and The Family Band, The Derailers, and The Jeremiah Johnson Band.
Kasey Musgraves, Sept. 4 at Starlight Theater: She's not new country or modern country. She's her own country, doing things her way and winning Grammys for album of the year.
The Raconteurs, Oct. 17 at the Arvest Bank Theater at the Midland: If you're a Jack White fan and you've not seen him amid this lineup, you don't want to miss this.