This week's list of recommended shows includes a tribute to '70s pop icons, a band of Red Dirt country heroes, a Kansas City band making big waves in the indie world, and duo that pays homage to old-time Ozarks music.
Feb. 20 at the Ship: Betse & Clarke
Betse Ellis is a fiddle virtuoso and former member of Kansas City super group the Wilders. Clarke Wyatt is a master of many instruments, including the banjo and guitar.
As Betse & Clark, they explore and plumb the landscapes and terrains of old-time Ozark music, in which Wyatt's finger-picking style on the banjo (inspired by Jon Hartford and the likes) blissfully complements Ellis' free-wheeling fiddle lines.
Their live sets are filled with covers and re-creations of traditional songs plus their own originals, which often take the genre into new dimensions. Expect a high-energy evening from two ace performers whose enthusiasm for their music inevitably spreads to everyone else in the room.
Show time is 7 p.m. Admission is free. For more information, visit theshipkc.com.
Feb. 21 at the Granada: Turnpike Troubadours
Evan Felker may be one of the best songwriters you've never heard of.
The lead singer of the Turnpike Troubadours, a Red Dirt country quintet Tahlequah, Okla., writes the kinds of poetic, real-life narratives that should draw comparisons to better-known contemporaries like Rhett Miller (Old 97s), Jason Isbell, Cody Canada (formerly Cross Canadian Ragweed) and Kacey Musgraves and emeritus elites like Steve Earle, Lucinda Williams, John Mellencamp, and Bruce Springsteen.
The Troubadours' songs are missives from scenes of failures, disappointments, epiphanies, and hard lessons learned, all swathed in boot-stomping sounds drawn from their regional country/Cajun/bluegrass/rock 'n' roll roots: guitars, fiddles, banjos, accordions, pedal steel guitars.
From Bird Hunters, a song about heartache, recovery, and return to a first love (hunting).
How good does it feel? / You belong in these hills / It's best that you let it all end / If you'd married that girl / You'd have married her family / You dodged a bullet, my friend.
The Troubadours' concerts are a guaranteed spirited showcase of the band's many talents: songwriting, singing, and owning all those instruments. They've sold out the much larger Uptown Theater a few times. Thursday, they're at the more intimate Granada in Lawrence.
Vincent Neil Emerson, a honky-tonk/country singer-songwriter from Myrtle Springs, Texas, opens.
Show time is 8 p.m. Tickets are $35 in advance, $40 day of show.
Feb. 22 at RecordBar: Shy Boys
 In August, Shy Boys released Bell Street, their second record, which is everything but sophomoric. It was released on Polyvinyl Records, a large, independent label home to big and creative indie bands like Of Montreal and the Residents.
Here's what I wrote about the band and the album in a profile for In Kansas City in July:
"Bell House brims with the Boys' signature traits and virtues: bright, bubbly melodies, shimmering multi-part harmonies and cryptic, sometimes dark, lyrics that belie the music's day-glo charms. The songs are short—an average of two minutes long—but filled with clever twists and unexpected turns."
Don't take my word for it. Pitchfork called the album "Bubblegum surf pop meets Midwestern earnestness." And here's what Paste magazine had to say: "Bell House… reveals an uncommon combination of craft and charisma that should send Shy Boys on to bigger and better things."
See for yourself Friday night. The Creepy Jingles and Natural Man open.
Show time is 9 p.m. Tickets to the 18-and-older show are $12.
 Feb. 23 at the Uptown Theater: ABBAMania
 Chances are you will know nearly every song you hear, '70s pop classics like Dancing Queen, Mama Mia, Fernando, Take a Chance on Me, Waterloo, The Winner Takes All, The Name of the Game, Chiquitita …
And chances are you haven't seen the original ABBA live. There's nothing like the real thing, but there are some worthwhile approximations, like ABBAMania, a hardcore tribute band that plays all the hits just the way you remember them plus a few songs that you may forget you knew afterall.
Show time is 8 p.m. Tickets to the all-ages show start at $25.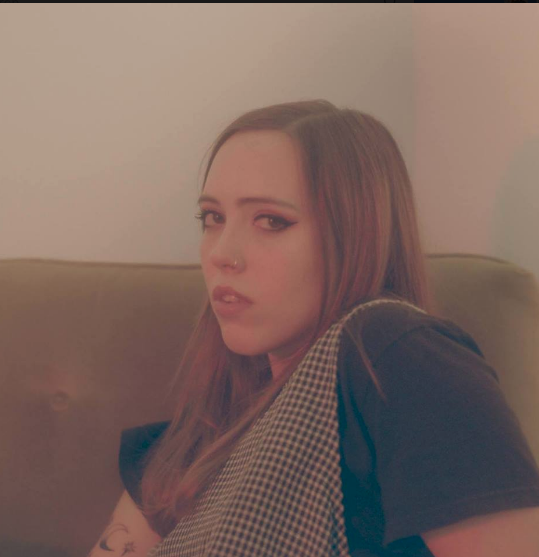 Feb. 26 at RecordBar: Soccer Mommy
 Soccer Mommy is Sophie Allison, 21, a resident of Nashville via her native Switzerland. She grew up a Taylor Swift fan, then fell in love with heavier, darker music and groups like the Jesus and Mary Chain, Sonic Youth, and, more recently, Slowdive, a band she has since toured with.
As Soccer Mommy, Allison writes intimate, sad-sack lyrics about typical post-adolescent themes: breakups, heartaches, unrequited loves, disillusionments, and other disappointments and then sets them to engaging melodies that often betray her bleak, incisive messages.
Rolling Stone, in one of its "Artists You Need to Know" installments, called her a "chill, kinda sad" hero and one of indie rock's "most relatable heartbreak kids."
In 2018, she released Clean, her first full-length, on Fat Possum Records.  National Public Radio heralded the album's "world-weary wisdom," its "bedroom-pop intimacy," and "its graceful sense of patience and perspective." Pitchfork gave it a stellar 8.4 out of 10 rating and praised its "clear melodies, plainspoken lyrics, and … impossibly tangled logic of infatuation."
Check it out Tuesday night at RecordBar. Hovvdy, a self-proclaimed "pillow core" duo from Austin, Texas, opens.
Show time is 8 p.m. Tickets are $12.
 OTHER SHOWS TO KNOW ABOUT
 The Descendents, March 10 at Liberty Hall: Hard-core punk pioneers from Southern California have been at it relentlessly for 40-plus years, and with the same lineup since the mid-1980s.
Chris Tomlin, April 18 at Sprint Center: Tomlin is one of the most successful artists in contemporary Christian music, having sold more than 7 million albums and won an astounding 23 Dove Awards.
Interpol, May 2 at the Midland: One of the forerunners of the post-punk/goth-rock revival of the early 2000s, Interpol has re-emerged after a long hiatus with a new album and renewed purpose.
New Kids on the Block, May 7 at Sprint Center:Also on the bill: Naughty By Nature, Debbie Gibson, Salt-N-Pepa and Tiffany.
The Hives, May 22 at Liberty Hall: The five-piece from Sweden road the wave of the garage-rock revival to some popularity and prominence in the first decade of the millennium with hits like Hate To Say I Told You So.