This week's list of recommendations includes a songwriting legend, a satin-and-soul-filled Valentine's love-fest, and a release party for a venerable Kansas City rock band. Plus we offer a list of other options for this weekend.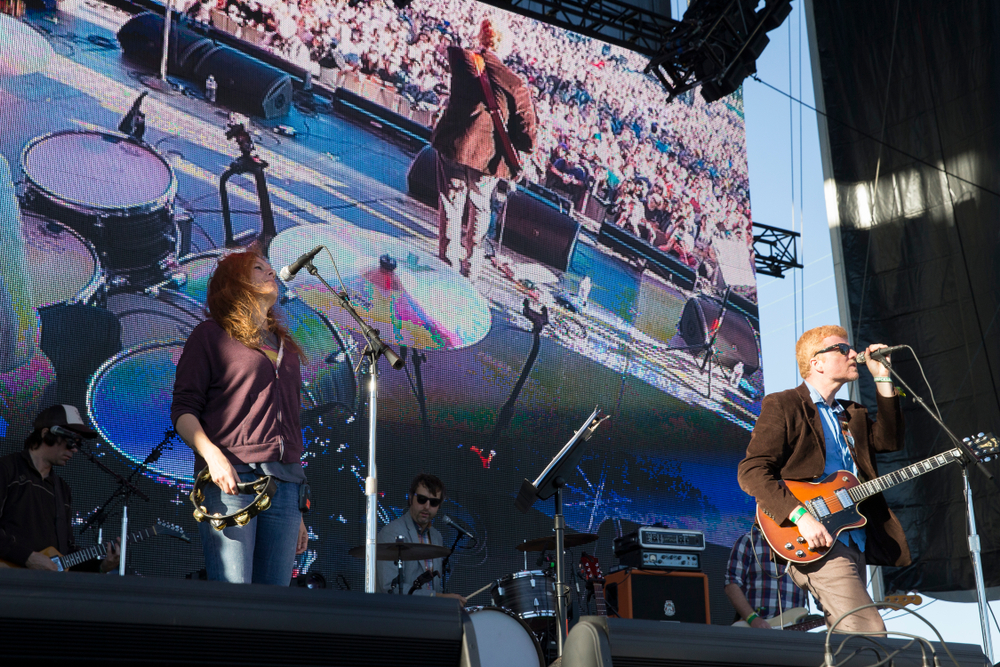 Feb. 12 at The Truman: The New Pornographers
There's nothing X-rated about this band, though their songs can erupt into orgies of catchy hooks, keen harmonies, indelible melodies, and clever chord progressions.
The best of their music is jaunty, bouncy, sing-along, celebratory, ebullient and rooted in an array of smart-popinfluences: The Hollies, Badfinger, the Beatles, ELO, and a host of British bands that pursued fresh, exuberant adventures in their pop exploits.
Here's how the Trouser Press Guide described the Porno's debut album, Mass Romantic, now 20 years old: "Over-the-top power pop saturated with nearly every exciting trick in the rock songbook: stop-start turns, Beach Boys harmonies, squiggly synthesizers, fuzzy guitar chords, layer upon layer of sounds."
Come revel in the pop glee of this Canadian-born troupe headed by songwriter-singer A.C. Newman and prima donna chanteuse Neko Case, whose solo career deserves a world of acclaim.
Diane Coffee opens at 8 p.m. Tickets are $30 in advance, $35 day of show.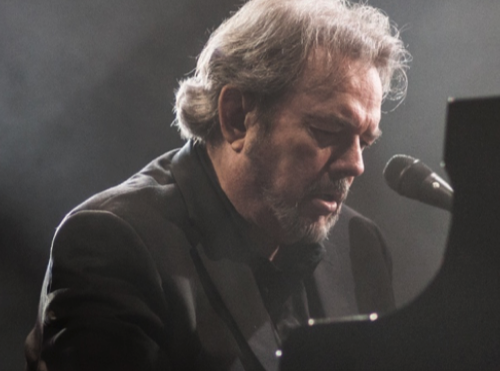 Feb. 14 at Knuckleheads Saloon: Jimmy Webb with John Fulbright
Webb has written a slew of beloved classics that became big hits when recorded by others, including Wichita Lineman, Galveston, By the Time I Get to Phoenix, MacArthur Park, and Up, Up and Away.
Fullbright is a singer-songwriter and, like Webb, an Oklahoma native (born in Okemah, hometown of Woody Guthrie) who got his start in music with the Turnpike Troubadours, then went solo.
His first studio release, From the Ground Up, released in 2012, generated high praise for its earnest lyrics and warm, inviting music.  One reviewer compared it to "hallowed musical masterpieces" like Neil Young's After the Gold Rush. It also earned a Grammy nomination for Best Americana Album.
Fullbright, 31, and Webb have since become friends and mutual admirers. Webb once declared: "I have no doubt that in a short time, John Fullbright will be a household name in American music."
That hasn't happened yet, mainly because Fullbright has released only one album since Ground Up—Songs, released in 2014. Lately he has chosen instead to focus on producing other artists and touring.
But both men remain esteemed in worlds where stellar songwriting is appreciated—enough so that they can arrange a must-see performance like this, which will showcase the worldly prowess of two small-town Okies.
Show time is 8 p.m. Tickets are $35.
Feb. 15 at Sprint Center: Valentine's Love Jam featuring Tyrese with Joe, Ginuwine, Avant, and Brownstone
All the promotions for this tour employ the same vocabulary: silky, satiny, steamy, sultry, slinky, sweet-talking. "Star-studded" also applies. If 1990s R&B is your jam, this show's for you.
Tyrese is a man of many facets: actor, screenwriter, model, singer, songwriter, rapper. His discography comprises six full-lengths, all of which have hit the Top 5 of the Billboard R&B chart and which have produced several Top 20 singles, including Sweet Lady, How You Gonna Act Like That, Stay, and Signs of Love Makin'.
Joe is a seven-time Grammy nominee with a discography that goes back to 1993 and includes a list of hits like Stutter, All The Things (Your Man Won't Do), Don't Wanna Be a Player, and I Wanna Know.
Ginuwine, another multi-media star, has a voice as "soft and smooth as a waxed mink," according to his tour bio. That must be why six of his seven studio albums reached the Top 10 on the R&B chart. His Top 10 singles include Pony, So Anxious, None of Ur Friends Business, Differences andStingy.
The rest of the lineup is equally accomplished: Avant has dropped seven Top 10 albums on the R&B chart and seven Top 10 singles, two of which reached No. 1: Separated and You & I.
Brownstone, a trio of women from Los Angeles, is best-known for the Grammy-nominated If You Love Me plus Grapevyne, 5 Miles to Empty, and their cover of the Eagles' I Can't Tell You Why.
 Show time is 8 p.m. Tickets are $55 to $95.
Feb. 15 at miniBar: The Pedaljets
The Pedaljets have been around since the mid-1980s—since the days when Liberty Hall was known as The Opera House—the site of their inaugural show–and the Bottleneck was called Cogburn's.
Their sound was Midwestern rock but with a flashes of punk and post-punk—a fetching mix of pop-ish melodies, hard-rock grooves, and punkish chaos that made them ideal touring mates for contemporaries like the Replacements, the Meat Puppets, and Husker Du—a fellowship that led to a classic encounter with Prince).
The 'jets never officially broke up but they've taken some extended hiatuses. In 2013, they returned to the studio for the first time in 23 years and recorded the excellent What's In Between, which picked up where its self-titled debut left off decades earlier.
It has taken nearly seven years, but this week they will officially release their fourth full-length, Twist the Lens, a collection of 12 songs that capture the band's essence while exploring new terrains.  Listen closely and you'll hear references to the Kinks, Tom Petty, the Beatles (among others), all swathed in hooks, harmonies, and aggressive guitars.
 The release party is Saturday night at miniBar, just south of the Uptown Theater on Broadway. Dan Jones & The Squids open. Show time is 8 p.m. Admission is $8.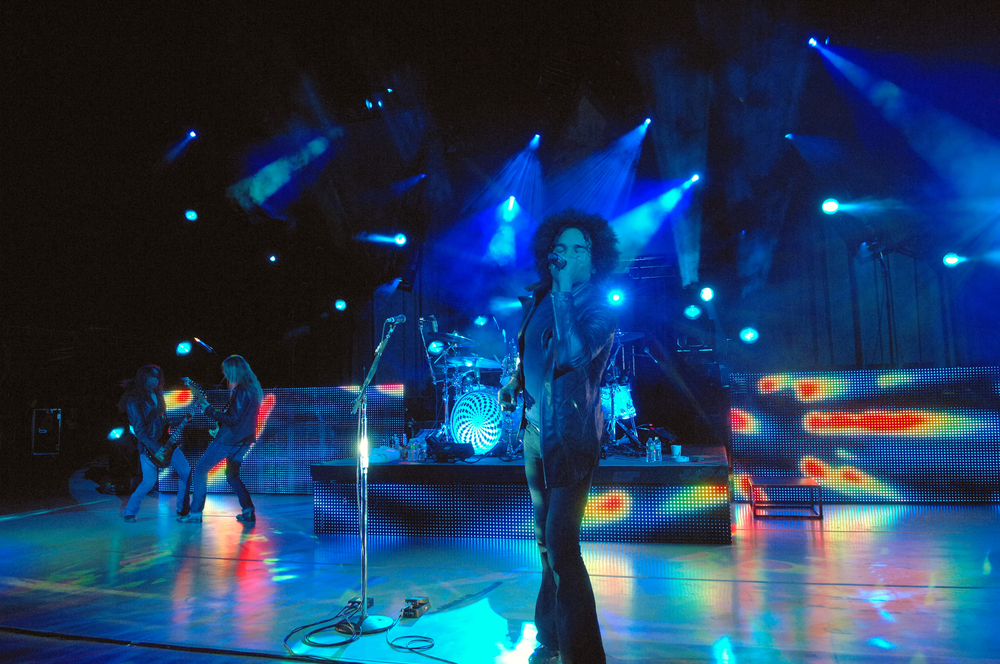 Feb. 15 at RecordBar: William Duval
Since 2006, Duval has been the co-lead singer and rhythm guitarist for Alice In Chains, filling the role of Layne Staley, who died in 2002.
But his music history is much broader and diverse than one band.  It includes groups that trafficked in hardcore punk, doom metal, heavy metal, glam rock, and hard rock. He is also a member of the supergroup Giraffe Tongue Orchestra, which includes members of Mastodon, the Dillinger Escape Plan, and the Mars Volta.
In 2019, Duval released his first solo project, One Alone, a collection of story-telling songs rendered only in vocals and acoustic guitar—the "perfect music for a rainy, cold, autumn day," one reviewer wrote.  Sounds like it could be the perfect music this weekend for hearts on the mend or needing a dose of introspection.
Show time is 8 p.m. Tickets are $20.
OTHER SHOWS TO KNOW ABOUT
Fool's Gold Country Music Revue, Vol. 4, Feb. 14-16 at the MTH Theater at Crown Center: Slim Hanson and The Poor Choices, an all-star traditional country-Western band from Kansas City, hosts this thee-day Valentine's/Presidents' Day celebration.
The Broken Hearts Ball, Feb. 14 at The Rino:  Three bands will perform at this lively and vital North Kansas City venue: The UK's, Mene Mene, and Broken Heart Syndrome.
Valentine's Day with Bantaba, Feb. 14 at The Brick: Kansas City's only Afrobeat/Fela Kuti tribute band will fill your spirit with joyful grooves, no matter the state of your heart.
Sensatia Cirque Cabaret, Feb. 14 and 15, the Quixotic Theater at Crown Center: This dazzling, sensuous, and sexy multi-media performance from Quixotic will set the romantic mood to beyond 11.
Lost Cowgirl Records presents the Cosmic Country Ball, Feb. 15 at the VooDoo Lounge: Put on your best country fashions (rhinestones and Nudie suits highly recommended), and celebrate with some of Kansas City's best country and country-ish bands: Miki P. and the Swallowtails, the Lost Cowgirl Revue, Lily B. Moonflower, Elexa Dawson, Lorna Kay's One Night Stand, the Unfit Wives, and Jenna Rae (co-owner of Lost Cowgirl Records).