This week's list of recommended shows includes two legendary women of country music, an ace a cappella ensemble, and the most successful independent rapper ever, who is from Kansas City.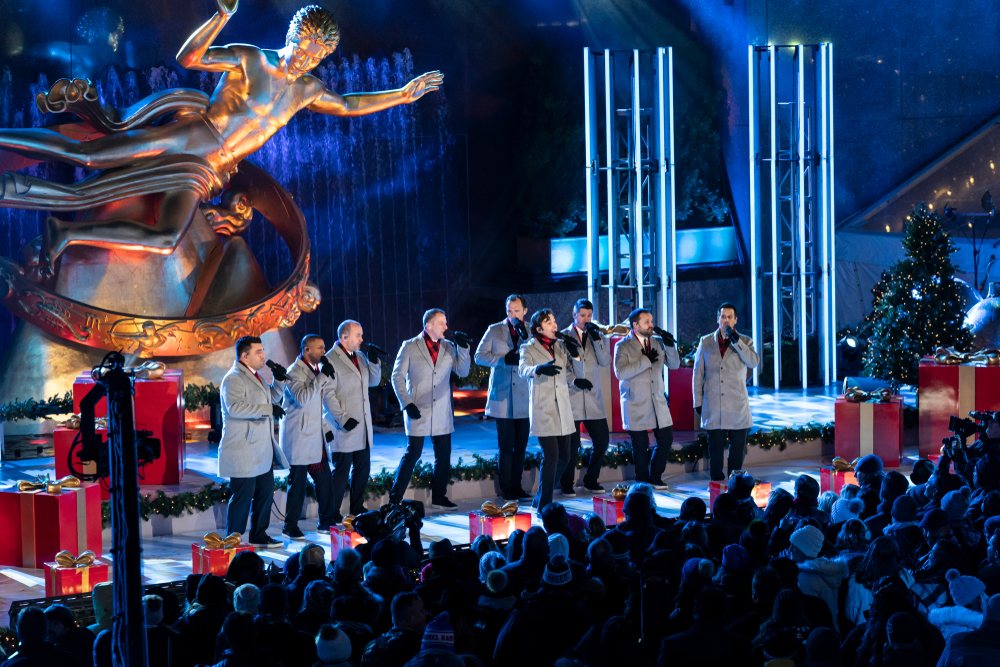 Dec. 12 at the Arvest Bank Theatre at the Midland: Straight No Chaser
Since 2008, this nine-member a cappella ensemble, formed in 1996 at Indiana University, has released seven full-length albums on a major label (Atlantic), and four of them have landed in the Top 40 of the Billboard 200 chart. In other words: There's a deep and durable demand for their vocal talents
Live, SNC likes to take classic Top 40 hits from all genres into their theatrical, instrument-free, vocals-only terrain, songs by artists like Michael Jackson, Beyonce, Bruno Mars, Radiohead, Pharrell Williams, even David Allen Coe. And given the time of year, expect a heavy dose of holiday music when they visit the Midland onThursday.
Show time is 8 p.m. Tickets are $39.50 to $57.50.

Dec. 13 at Knuckleheads Saloon: Bobby Rush
Rush is a Grammy-nominee and a highly decorated blues legend from Louisiana. As an up-and-coming performer in the Bayou State, he collaborated and made acquaintanceships with the likes of Elmore James and Pinetop Perkins.
In his early 20s, he moved to Chicago, where he befriended and worked alongside giants like Muddy Watters, Howlin' Wolf, and Etta James, further accelerating his reputation and career. Along the way his style evolved from its blues base to incorporate elements of soul, funk, and R&B.
Rush's live shows are renown for being lively and bawdy, including songs with lusty, libidinous titles and lyrics. He's in his 80s but his game hasn't dimmed or slowed. He told Rolling Stone in July: "I'm a bluesman who's sitting on the top of my game, proud of what I do and proud of who I am."
Show time is 8:30 p.m. Tickets are $25 to $39.50.
Dec. 13 at RecordBar: Rude and Reckless: A Joe Strummer Tribute
Strummer died on Dec. 22, 2002, three months after his 50th birthday—unexpectedly and too young. He left behind legions of heartbroken fans who'd been anticipating nothing less than more provocative music and more calls for social justice and support of environmental causes.
As we approach the 17th anniversary of his death, a group of Kansas City musicians will pay tribute to Strummer—both his solo work and his pioneering work with the Clash, one of the greatest rock bands ever. Performers will include members of Red Kate, Betse & Clarke (with Enrique Chi of Making Movies), the Grisly Hand, and Hi-Lux.
As befits Strummer's character, this show is also a benefit for the Midwest Music Foundation, which raises funds to help musicians weather financial storms brought on by medical emergencies and crises.
Show time is 9 p.m. Admission is $10. Anyone younger than 18 is welcome if accompanied by a legal guardian.
Dec. 14 at Silverstein Eye Centers Arena: Tech N9ne
One of the most popular and successful music artists to come out of Kansas City, Tech N9ne, now entering his third decade as an independent rapper continues to tour and record relentlessly.
In 2019 alone, he released three studio albums and performed more than 120 shows, in North America, Europe, and Australia. He'll bring that busy year to a close Saturday night with a show in Independence he's calling The Gift of Rap 2019. The lineup features a host of fellow Strange Music artists: Tech N9ne, Krizz Kaliko, Mackenzie Nicole, Stevie Stone, and King Iso.
The show is a benefit for The 15 and The Mahomies Foundation, a charity founded by Chiefs quarterback Patrick Mahomes (expected to be in attendance). It funds services that support and improve the health and welfare of children in Kansas City.
Show time is 7 p.m. Tickets start at $34.  A VIP package is available for $150. It includes tickets to the show plus a large slew of Tech N9ne and Strange Music merchandise.  Go here for information.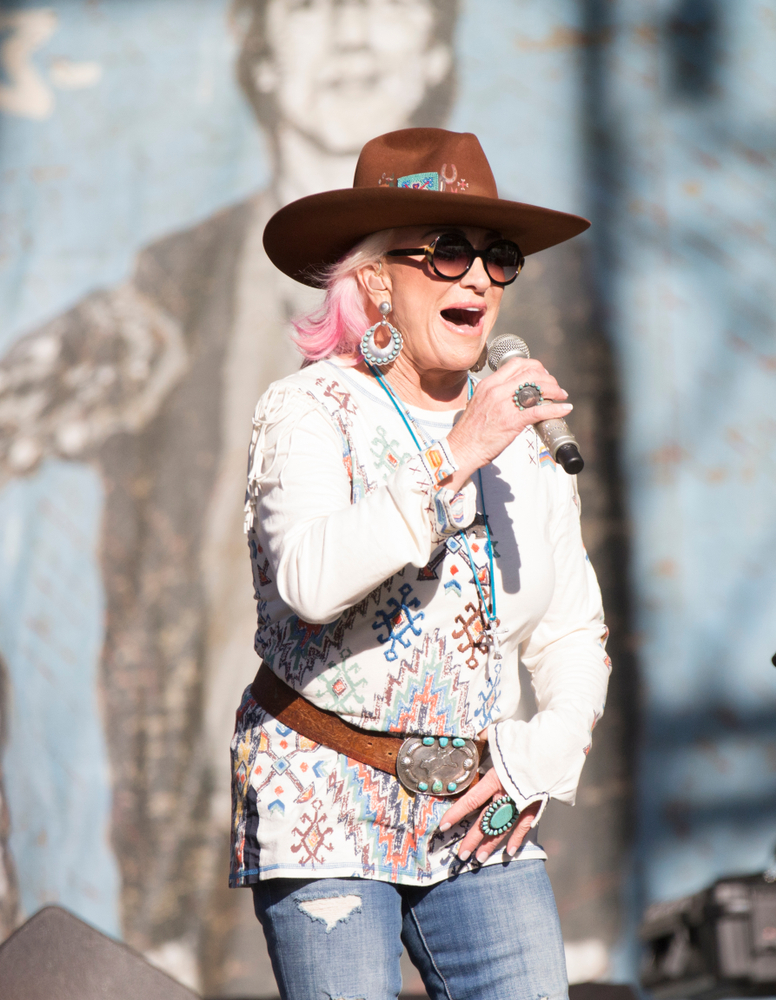 Dec. 14 at the Uptown Theater: Wynona Judd and Tanya Tucker
You don't see many women on the country music charts these days, and you won't hear many on modern-country radio, but that doesn't mean women aren't making significant contributions to country music. Witness: Saturday's all-ladies show at the Uptown Theater.
In the early 1990s, when women were all over the charts, Judd was one of the biggest stars in music From March 1992 to October 1997, she released nearly a dozen Top 10 singles and four Top 5 albums, including her self-titled debut, which peaked at No. 1 and sold more than 5 million copies.
She hasn't released a hit country album or single since 2009, but Judd remains a commanding force as a singer, recording artist, and live entertainer—something those of us who saw her perform recently at Thundergong can confirm.
She's sharing the bill with Tucker, who is riding high after the release in August of While I'm Livin', her 25th studio album but first in 10 years.  The album was co-produce by Brandi Carlile (with Shooter Jennings), who co-wrote seven of its 10 tracks. Upon its release, it received widespread critical acclaim and then four Grammy nominations, including best country album and song of the year.
All that attention and acclaim, and the first-rate song material, has invigorated Tucker, especially her live shows. The headline to a review of a recent show in Los Angeles: "Tanya Tucker brings sensitivity and classic swagger to Troubadour show."
Country recording artist Kelsey Waldon opens at 7:30 p.m. Tickets start at $35.
OTHER SHOWS TO KNOW ABOUT
Tedeschi Trucks Band, Jan. 21 at the Music Hall: Because this wife-husband duo is the most exciting and dynamic live act in the rock-blues world.
Soul Asylum with Local H, Feb. 28 at the Madrid Theatre: Two salt-of-the-earth Midwestern bands from different posts on the rock spectrum that made their biggest waves in the early to mid-1990s.
Allen Stone, Mach 18 at The Truman: He's barely in his early 30s, but his voice is taproot  '60s and '70s soul.
Real Estate, April 14 at The Truman:  Recommended if you like your indie-pop/rock dreamy with ample servings of jangle.
 Cher, April 18 at Sprint Center: Because I've seen all of her many farewell tours and each was fantastic.