Monday's show at Starlight Theater was a valediction, a swan song for a rock star in the gloaming of an illustrious career.
Peter Frampton has embarked on a farewell tour, but not voluntarily. Earlier this year, Frampton, 69, announced a recent medical diagnosis: inclusion body myositis, a degenerative muscle disorder that will eventually weaken and atrophy his muscles and diminish his ability to play guitar.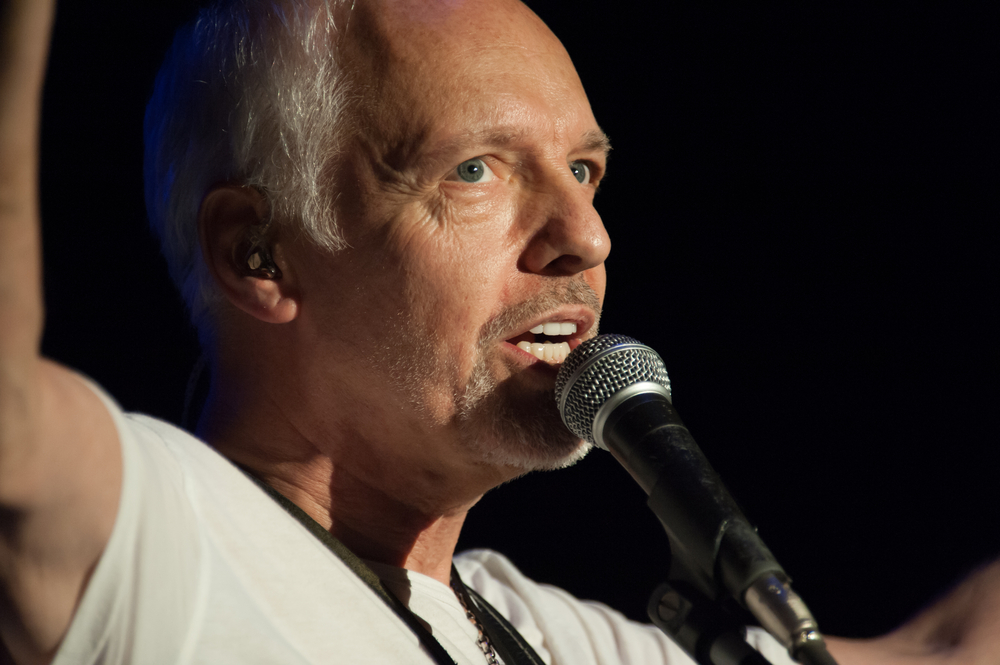 "In a year's time, I might not be able to play," he told Rolling Stonein February. "I want to go out screaming."
In mid-June he set off on the Peter Frampton Finale: The Farewell Tour, a 50-stop trek through North America that wraps up in San Francisco on Oct. 12.
Monday night, his Kansas City stop drew about 7,000 fans, all of whom showed much respect and love for a guy whose music prowess is strangely overlooked or underrated.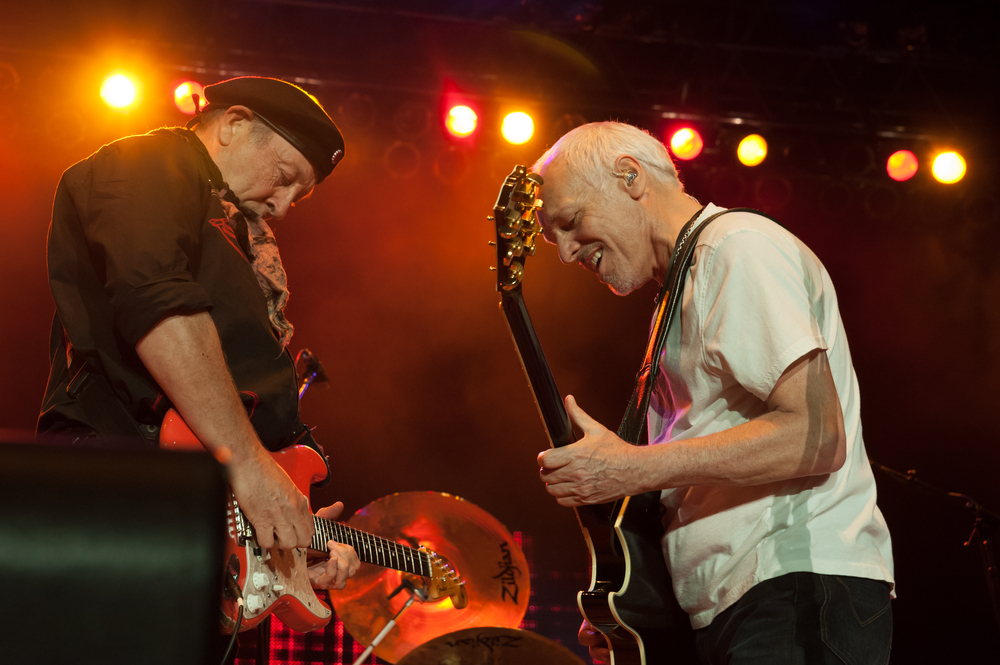 He would spend much of the two-hour-plus show exhibiting his considerable guitar skills, starting with the opener, Baby, Somethin's Happening, the jaunty title track from his third studio album, now 45 years old.
It foreshadowed what was to come: a jam fest that showcased his stellar band, particularly keyboardist Rob Arthur and fellow guitarist Adam Lester, who were given space to join Frampton on several instrumental odysseys.
Frampton is best known for his Frampton Comes Alive record, a double album that remains one of the best-selling live albums ever.
But he'd established himself long before that album was issued, starting with his days in the British rock/blues band Humble Pie, and continued to produce worthwhile music afterward.
Most recently, he released All Blues, a collection of blues covers rife with special guests (Kim Wilson, Larry Carlton, Sonny Landreth).
He would perform a few of those, including a tasty instrumental version of Georgia (On My Mind) and two Freddie King numbers: Me and My Guitar and Same Old Blues.
He would wax nostalgic and sentimental a few times, paying tribute to band mates who have died—John Siomos and Bob Mayo—before performing Lines On My Face (from the Frampton's Camelalbum). He also recalled old times with David Bowie and the Rolling Stones. And he reprised his dandy cover of Soundgarden's Black Hole Sun as a tribute to his friend Chris Cornell.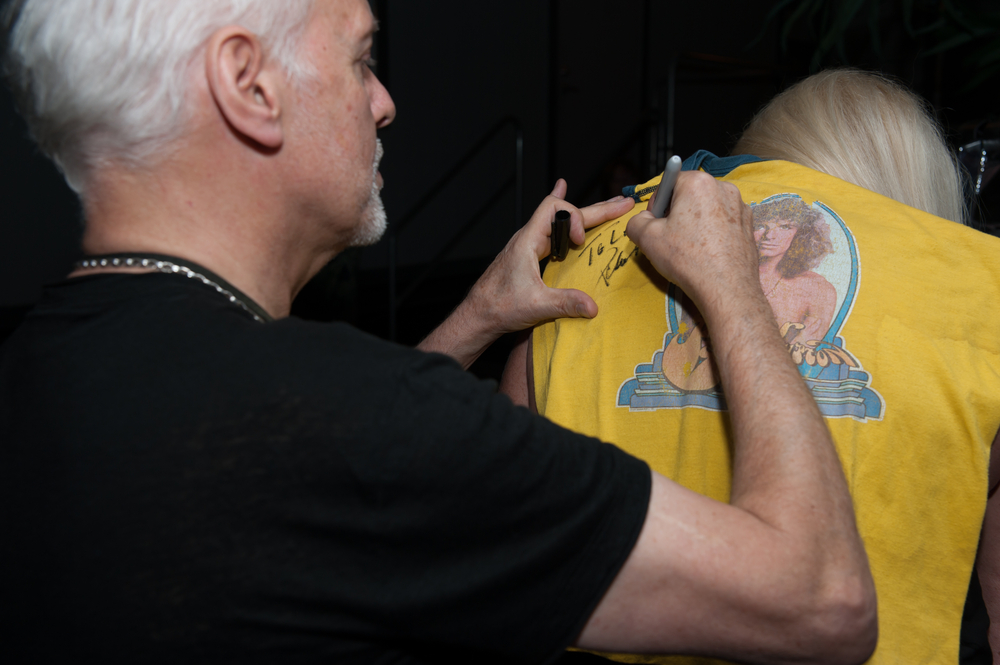 As much as they appreciated all that, it was clear most were there to hear favorite tracks from Comes Alive. And he indulged them. Show Me The Way came early, detonating a joyous sing-along. He ended the set with Baby I Love Your Way and then an extended, jam-filled Do You Feel Like I Do.
He would return for an encore that comprised two Humble Pie songs: Four Day Creep (an Ida Cox tune) and then Ray Charles' I Don't Need No Doctor, performed without a hint of irony.
Frampton would say good night but not "good bye," reminding the crowd he has more recordings awaiting release. And he thanked them for making him feel appreciated and loved.
The feeling was mutual. For more than two hours, on a warm, moonlit summer night, his presence and his music felt like a remedy, a respite from these dark and uneasy times.
Jason Bonham's Led Zeppelin Evening: The openers delivered a high-voltage set of faithfully re-created Led Zeppelin classics, like Immigrant Song, Ramble On, and, of course, Stairway to Heaven.
SET LISTS
Peter Frampton: Baby (Somethin's Happening); Lying; Lines on My Face; Show Me The Way; The Lodger; Georgia (On My Mind); Me and My Guitar; Same Old Blues; Breaking All the Rules; Black Hole Sun; (I'll Give You) Money; Baby, I Love Your Way; Do You Feel Like We Do. Encore:Four Day Creep; I Don't Need No Doctor.
Jason Bonham's Led Zeppelin Evening: Immigrant Song; Good Times, Bad Times; What Is and Should Never Be; Over the Hills and Far Away; Ramble On; The Ocean; Whole Lotta Love; Rock and Roll; Stairway to Heaven.