Wednesday night at Starlight Theatre was about as perfect a night as a night can be.
The weather was ideal: a crisp, late-summer evening chaperoned by a luminous, waxing crescent moon. The venue was full, minus a slight smattering of empty seats along the outskirts of the terrace level. Before the show, the big crowd of nearly 8,000 was primed and abuzz with high expectations.
And the two performers on the bill exceeded those expectations, delivering a memorable, two-and-a-half hour showcase of stellar singing and songwriting.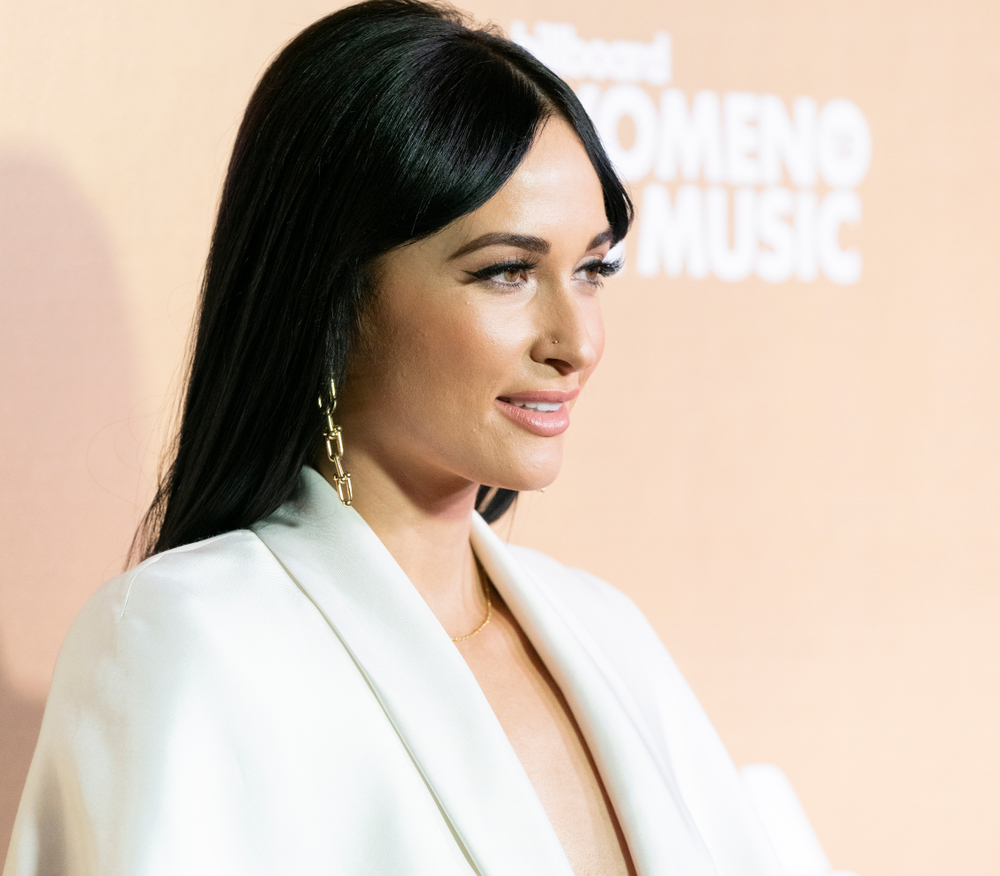 The headliner was Kacey Musgraves, a Grammy-winning songbird from Texas with a sparkling personality and a fondness for profanity.
Wednesday's show was the first in the second leg of her Oh, What A World Tour. She made it extra special by inviting as her opener Yola Quartey—she goes by Yola–a Brit with voice and stage presence that will ensure that she will one day be headlining venues the size of Starlight.
Yola has been coined a country-soul singer but her also palette embraces, gospel, folk, R&B and pop.  In February, she released her first full-length, Walk Through Fire, an instant early candidate for album of the year.
She and her four-piece band would perform seven of its tracks, including the title track, a gospel-soul ballad that references a house fire and an abusive relationship, both of which Yola survived, stronger and wiser.
Live, the song weren't as lavish and orchestral as they are on the recording. Yet, thanks to Yola's dynamic voice, they were just as riveting. Her vocal range is wide and diverse. She can bellow and howl; she can testify and seduce. During It Ain't Easy, a highlight of her 10-song set, she yowled and growled like an evangelical preacher at Sunday morning service.
Her cover of Elton John's Goodbye Yellow Brick Road was spot-on but paled a bit compared to her own material, such as the pop/folk ditty Shady Grove, the soul anthem What You Do (a track from her 2016 EP Orphan Offering), and her closer, Faraway Look, a breezy pop-soul gem that bore a Dusty Springfield vibe.
Halfway through her set, a large majority of the big crowd was in place, enraptured by music that was unfamiliar to most. At set's end they gave her what she deserved: a long, robust ovation that seemed to surprise Yola herself.

Musgraves is touring off Golden Hour, her third full-length (not counting her holiday album), released in March 2018.  The record, which won three Album of the Year awards, including a Grammy, departs from the sounds of her previous albums, abstaining from classic-country twang for soul, pop, and even some electronic-pop.
It's also much more midtempo, which raised some wonder about how it would survive in concerts at big venues like Starlight. The verdict: impeccably.
If there's a theme running through Golden Hour it's this: Tune out the static, noise and toxic energy that bombards us. Focus inward. Nourish your heart; pamper your soul; relish what (and who) matters most. Do all that and all will be alright.
Musgraves took the stage through what looked like a glowing arch but would soon turn into the show's icon: a rainbow. "Hello from one Kacey to another," she greeted her audience.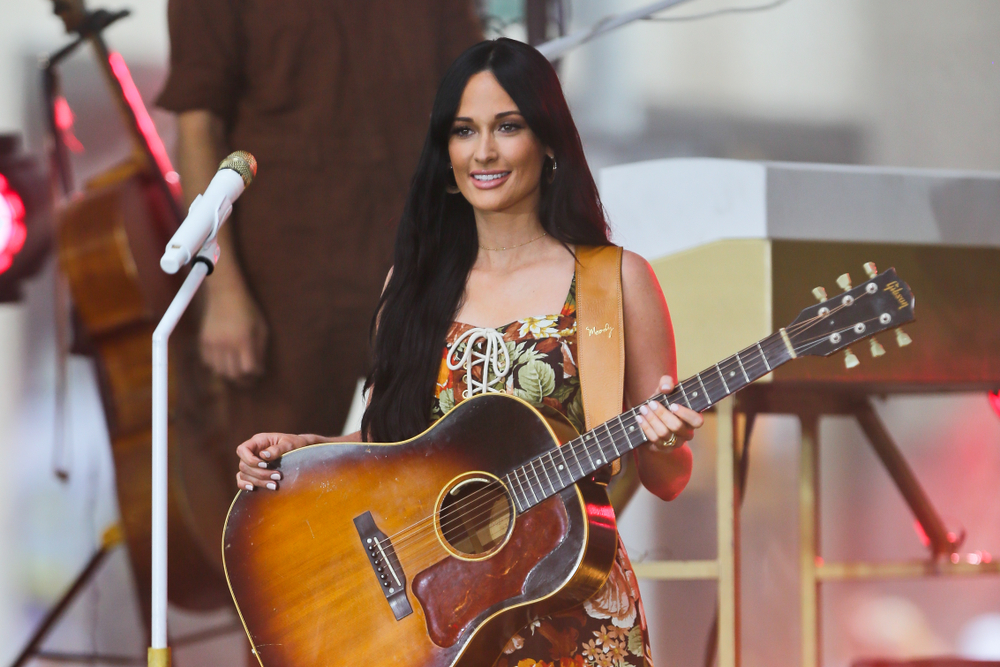 During the 90-minute set, she and her five piece band, dressed in matching caramel-colored suits, would perform all 13 tracks from Golden Hour, starting with Slow Burn,a jaunty folk-soul ballad whose lyrics explicitly service the album's theme: I'm alright with a slow burn / Taking my time, let the world turn / I'm gonna do it my way / It'll be alright.
 On a night when it really needed to be, the crowd was attentive and engaged. There was very little chit-chat. Given the show's predominantly mellow vibe, any talking or other errant noise would have spoiled the mood. Thankfully, there was none, at least around my perch.
The show was one lull-free highlight. Every song from Golden Hour was re-created faithfully, from frothy pop-soul tunes like Wonder Woman and Butterflies to the bright but mournful soft-rock numbers like Lonely Weekend and Happy & Sad. The album is rife with keen melodies, which made singing along irresistible for nearly every song.
She would pull two songs each from her two previous albums, and all four ignited loud, widespread ovations: Family is Familyand High Time from Pageant Material; and Follow Your Arrow and Merry Go-Round from Same Trailer, Different Park.
 She tossed in two covers: a remake of Gloria Gaynor's I Will Survive that rocked, and a handsome version of Brooks and Dunn's Neon Moon. No Kansas City Star, this time, though she feigned it for a moment after a request before confessing the band wasn't prepared and "it would (bleep) us up," one of several f-bombs unleashed this evening.
Before Oh, What A World, the band gathered around Musgraves for an acoustic set and band introductions that included Brett Resnick, a Topeka native. That set ended with a whiplashing rendition of Family is Family.
She closed the show with a flourish: Velvet Elvis sounded as lovely as it does on the record. The boisterous sing-along to Follow Your Arrow likely awoke some slumbering critters over at the zoo. And Rainbow, one of the prettiest hymns she's ever written, cast a hopeful spell across the place: Hang on to your umbrella / Darlin' I'm just trying to tell ya / That there's always been a rainbow hanging over your head.
Musgraves would not end on that wistful note, however. Instead, she and the band launched into High Horse, a groovy electro-pop/disco tune that propelled most of the crowd into fits of Stayin' Alive dancing. It's a call-out to buzz-killers, vibe-harshers, know-it-alls, and pessimists who bring everyone else down (and a reminder not to be one of them).
Musically and lyrically, it was the perfect punctuation to a perfect evening.
SET LISTS
 Kacey Musgraves: Slow Burn; Wonder Woman; Butterflies; Lonely Weekend; Happy & Sad; Merry Go 'Round; High Time; Golden Hour; Mother; Oh, What A World; Family Is Family; Love Is A Wild Thing; Velvet Elvis; I Will Survive; Space Cowboy; Follow Your Arrow; Rainbow; Neon Moon; High Horse.
Yola: Lonely The Night; Ride Out in the Country; Still Gone; Walk Through Fire; Shady Grove; Goodbye Yellow Brick Road; Love All Night; What You Do; It Ain't Easier; Faraway Look.