Chris Stapleton isn't out to purge country music of its fads, and trends. He has, however, given country music fans an alternative to the usual radio fodder.
An elite songwriter with a powerful god-gifted voice and guitar skills that deserve more attention, Stapleton is an outlaw and an outlier who executes his trade without a jot of pomp or pretense. And he has been rewarded handsomely for his efforts.
The Kentucky native (and son of a coal miner) has collected a slew of trophies, including 10 CMA Awards and five Grammys (one for country album of the year). He has also graduated to performing in arenas, which he sells out regularly.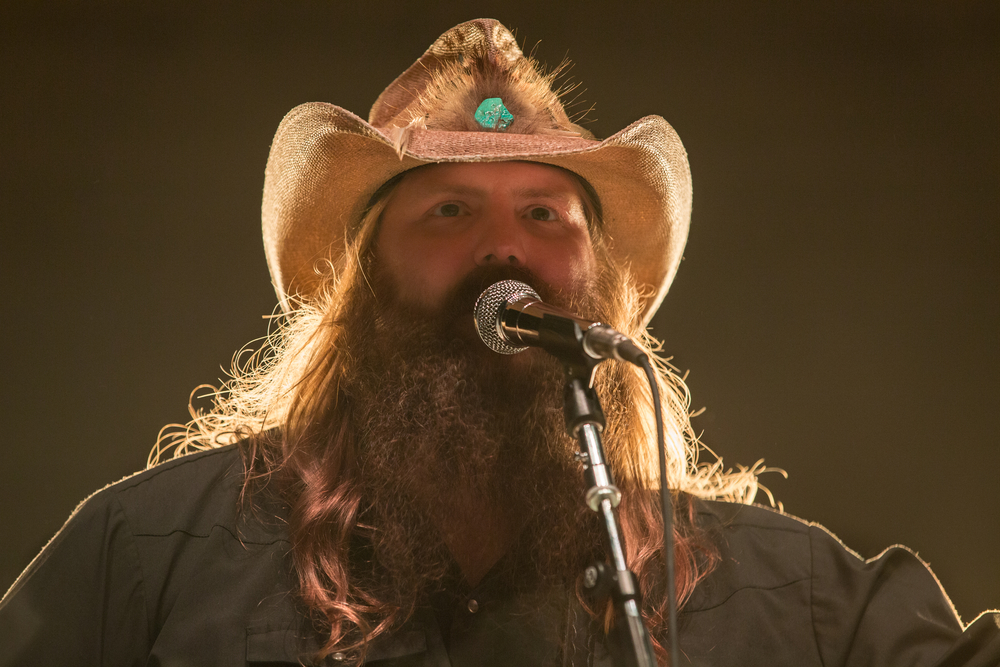 Saturday night, he brought his All-American Road Show to a nearly full Sprint Center, where he delivered exactly what the large crowd came for: nearly two hours of bona fide rural grit.
Stapleton is a commanding performer: tall and burly, his head all big, white cowboy, Duck Dynasty beard and thick red hair that breaches his shoulders, his voice a husky tenor drenched in a thick Kentucky twang.
He and his stout band performed in front of a large shell that provided plenty of visual décor but the focus clearly was on the music. The set list drew heavily from the Grammy-decorated Traveller, the first of his three full-length solo albums, and from From A Room, Volume I, its follow-up.
The crowd was familiar with it all; the place erupted in hearty, widespread sing-alongs all night, starting with the opener, Second One To Know.
Stapleton's music dips seamlessly into several genres—traditional and outlaw country; Southern rock; rock blues; and, when he issues a ballad, country folk, like the Springsteen-ish Broken Halos.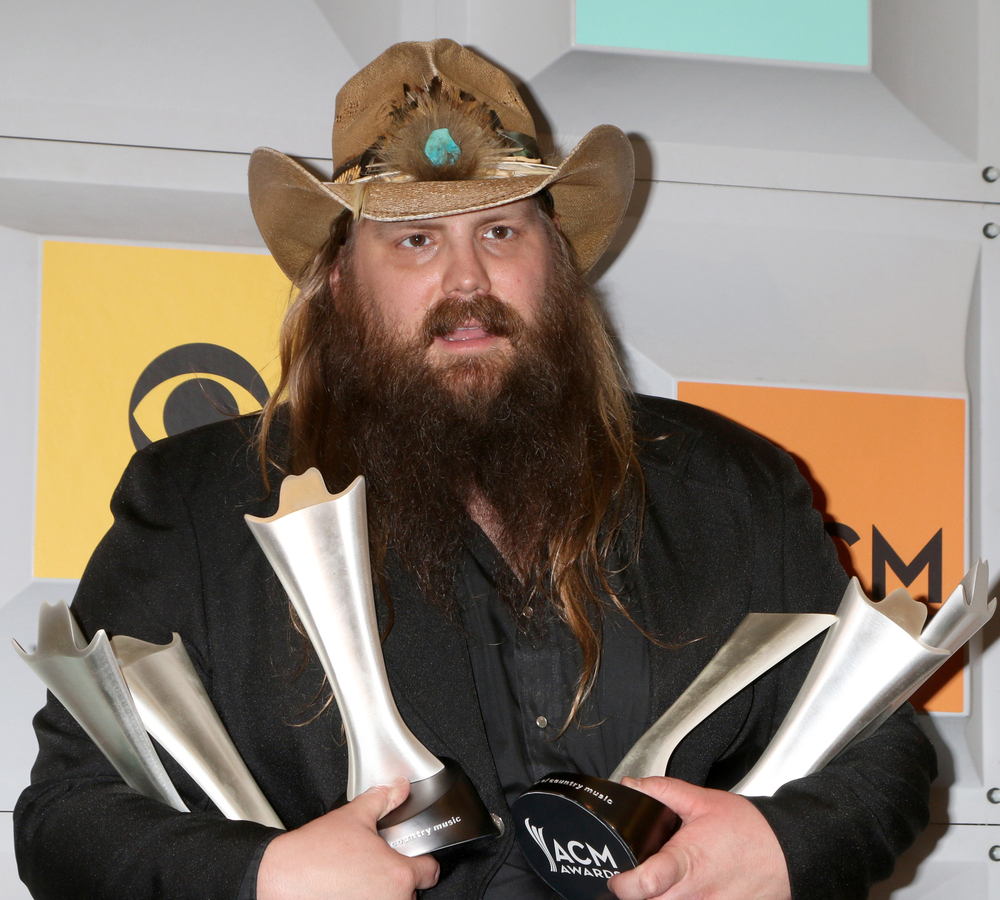 Lyrically, he addresses themes beyond the superficial beers-girls-trucks tropes that fill country radio: love and heartache, of course, but also the loss of a beloved pet (Run, Maggie Run); his love of whiskey (Whiskey And You); incarceration and repentance (Death Row); and wanderlust (Traveller).
He brought out his opening acts for a song each: Kendall Marvel on Hard Livin', a song he co-wrote with Stapleton; and Brothers Osborne on the not-yet-released barnburner Get Down to Arkansas.
Other highlights: Without You, a warm gust of country soul; the Kid Rock-ish Might As Well Get Stoned; the furious (and meta) Outlaw State of Mind; the mashup of Free Bird with The Devil Named Music; and Either Way, a soulful, tender love ballad.
It may take days for the smoke to settle from his incendiary take on David Allen Coe's Tennessee Whiskey, one of the closers, which ignited the evening's loudest and most riotous response.
Stapleton recently announced that in March he and his band will headline the first-ever event at Globe Life Field, the Texas Rangers' new baseball stadium.  Don't be surprised if he does the same at Arrowhead some day.  He's that big a deal, country radio be damned.