Co-headlining tours have become a popular way to get bodies into venues and butts into seats. Some of them pair bands from disparate outposts on the music spectrum (see: Third Eye Blind with Jimmy Eat World); others match acts with similar tacks and overlapping fandoms (Train, Goo-Goo Dolls).

Friday's show at Starlight Theater was a bit of both: Violent Femmes and Ben Folds.
The Femmes emerged from the Milwaukee music scene in the early 1980s, a punk band with acoustic roots that delved into stark lyrical themes with candor and whimsy.
The music and the band have aged well. Frontman Gordon Gano hasn't shred a scrap of strength or nasality from his inimitable voice, and the band hasn't lost its subversive sense of novelty and quirkiness, nor its unique means of stirring a crowd into a sing-along frenzy.
There were plenty of those moments, starting early in the set with Blister In The Sun, their first "hit" and one of several songs that directly address sex and sexuality (unless you think it isn't about masturbation). Brian Ritchie wasn't five notes in to the song's famed opening bass riff before the crowd of 4,500-plus was on its feet as one, bouncing along and then miming the four-beat snare riff.

There were plenty of moments like that during a set that plumbed seven of the Femmes' 10 studio albums, none deeper than the self-titled debut—now 36 years old—which was featured nine times in the 20-song set.
Other favorites from Violent Femmes were received with a palpable blend of joy and nostalgia: Good Feeling, Prove My Love, Gone Daddy Gone, and Gimme The Car. But so were more recent and lesser-known songs, like Another Chorus, one of three tracks from Hotel Last Resort, released earlier this year, and Good For/At Nothing, a track with a dollar-store Talking Heads vibe from the 2015 EP Happy New Year.
The highlight of the set came midway through, when Gano laid down some impressive banjo licks on a stellar version of Country Death Song, then played some lively fiddle on a hoedown rendition of Jesus Walking On The Water.
Other highlights: Black Girls, which featured a menagerie of horns, including a stout baritone sax (and a floor tom exhibition); and the two closers: American Music and Add It Up, an R-rated blast of reflection from an angry incel (involuntary celibate) that started with a Ralph Stanley/O, Death vibe before erupting into a jackhammer post-punk anthem.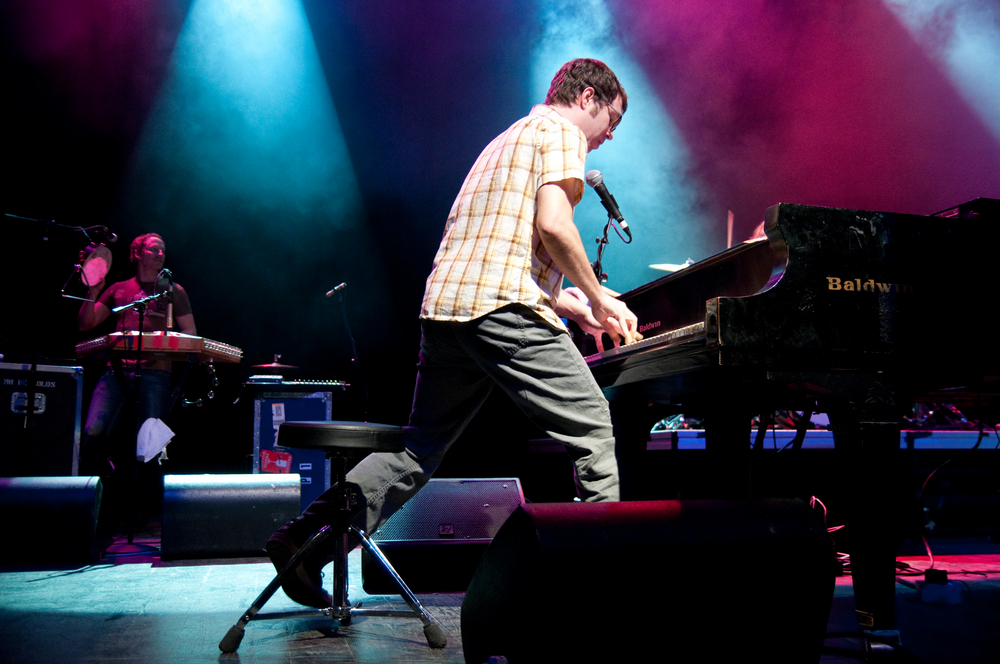 By the time the smoke had cleared from the Femmes set, Folds and his three-piece band were ready to unleash a set that was more formal but no less energetic.
He opened with a solo rendition of Annie Waits from Rockin' The Suburbs, his first solo album (2001) and what would be the feature recording of the set (five of 16 songs), four of which were Ben Folds Five tracks.
Folds was his usual manic self. He is an amped-up hybrid of his heroes, Elton John and Billy Joel, one who attacks the piano from a standing/stooped position, as if poised to flee if necessary, and who sustains a high level of enthusiasm and motion. But those of us who have seen him many times would probably agree he was less garrulous than normal and less interested in engaging in his usual and comedic audience-participation antics. Friday night was the finale of the 14-show, 20-day tour; perhaps that's why.
Nonetheless, his 75-minute set was spirited and filled with favorites, each a deftly composed number rife with clever and adroit lyrics. He followed Anniewith Battle Of Who Could Care Less, a buoyant BFF track with a slick and subtle Steely Dan vibe. Moscow Mitch featured some gritty blues harp riffs, as did the rollicking Do It Anyway, another BFF song that drew peals of approval and recognition.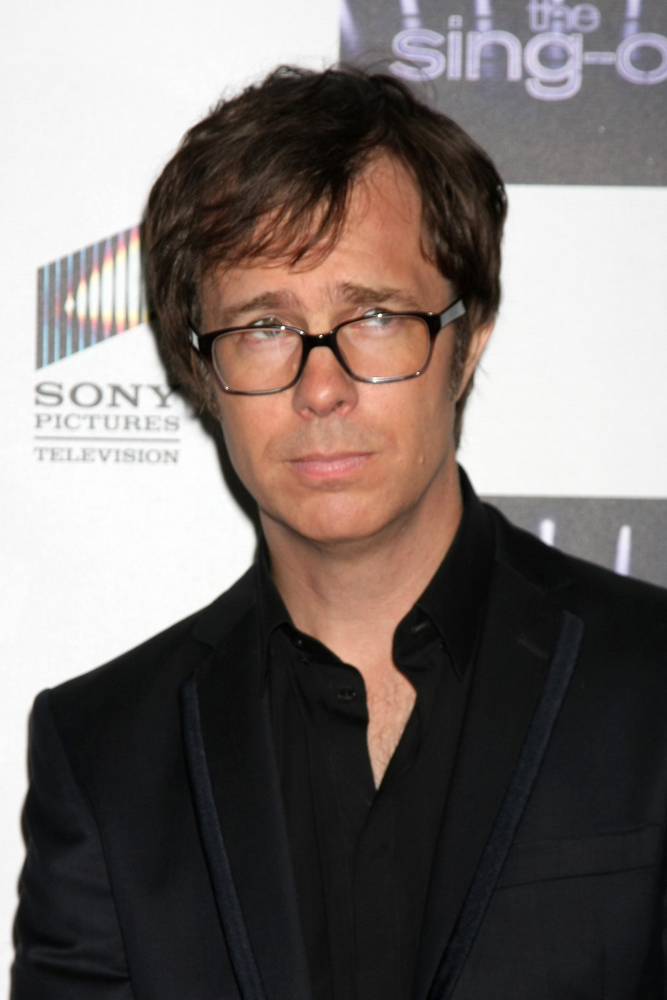 Folds is famous for either creating a song on-the-spot or improvising lyrics to suit the locale and situation. He did the latter Friday, turning Rock This Bitch into a funny memoir about a Ben Folds Five show at the Bottleneck in Lawrence on a frigid winter night (February 1996) and its load-in, which supposedly included involvement from Jason Sudekis, then a nascent and aspiring improv-comedy actor in Kansas City. "One of us got really famous," Folds deadpanned.
That followed a rollicking version of Zak and Sara, a dark tale with a glad-happy melody, and preceded one of the set's brightest highlights: Rockin' The Suburbs, an anthem about an angry white suburbanite "alone with all my pain" that resonates these days more than it used to.
For the first encore he called an audible and redeemed a request: the precious love song The Luckiest, which includes a tender verse about a woman dying days within the death of her longtime, 90-year-old husband. You couldn't count all the couples slow-dancing and swaying to that one.
He ended with Army, a song about disillusionment and self-loathing from a guy who's "been thinking a lot today" about his failure and who asks God to "spare me more rejection." Another meeting of grim lyrics and bright melody.
Intentional or not, Folds' closer directly paralleled the Femmes': tales of isolation and disenchantment launched from different coordinates on the music globe—apt for the times we live in and apt for the intentions of this tour