The COVID-19 pandemic has inflicted a universe of pain on the arts, entertainment, and food communities everywhere, bringing most of them to indefinite standstills.
The music world has been hit particularly hard. Live shows have been canceled. Entire tours and festivals have been postponed or canceled, affecting legions of musicians, venue owners, promoters, and support staffs.
Consequently, many musicians are trying to figure out ways to keep income streams flowing or to give fans an alternative live-music outlet. And it's happening everywhere, at every level of music.
For example, on March 19, Willie Nelson hosted Til' Further Notice , a concert from his Texas ranch that was streamed live via Facebook, Twitch and the web site for The Luck Reunion, his annual music festival, which was canceled this year because of the pandemic.
Guest performers included Paul Simon, Edie Brickell, Lucinda Williams, Nathan Rateliff, Margo Price, and Jewel.
This week, Neil Young announced he'd be streaming Fireside Sessions, a series of shows from his home recorded by Daryl Hannah, his wife. No broadcast dates have been set yet; Young has advised fans to check his social media platforms for updates.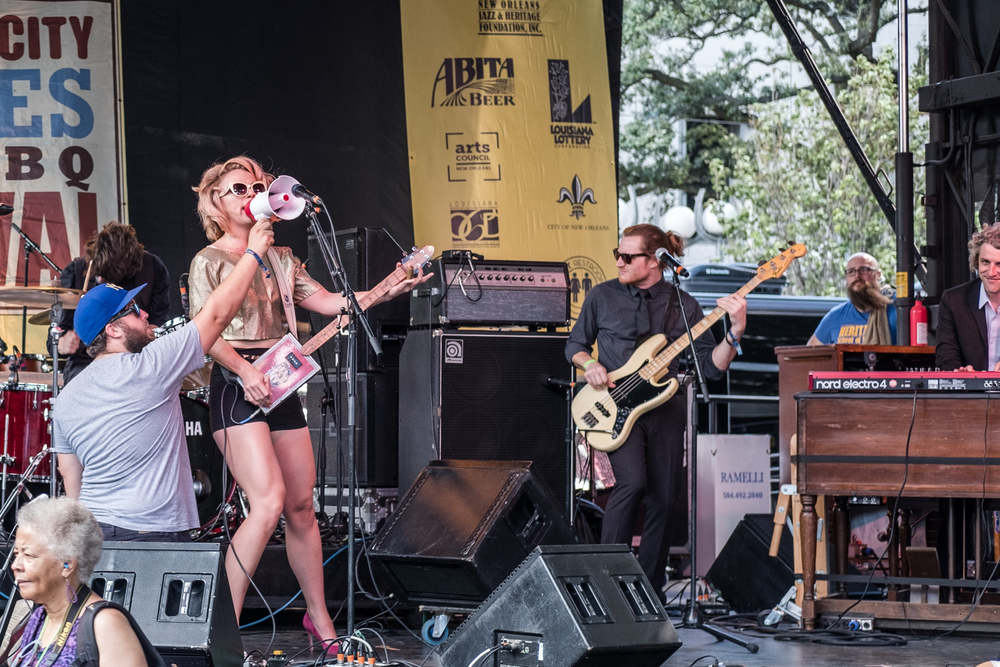 And Kansas City's Samantha Fish announced this week she was launching Fish Friday, a weekly Facebook Live event to be broadcast at noon CT each Friday. Performances will then be downloaded and added to her Instagram and YouTube channels. The first episode is March 20.
Bandcamp, the online music platform, has chipped in, waiving its revenue share on March 20, giving artists 100 percent of all sales. Labels and other related businesses followed suit, offering specials and other perks to help send more money to musicians.
In Kansas City, nearly every musician is feeling the hard pinch.  Many have taken to social media to broadcast live music, giving listeners/viewers the option of leaving a gratuity, like jazz pianiat Mark Lowrey, who this week launched Jazz & Plants, a nightly live performance from 6 to 8 p.m. from his home, accessible on his Facebook page.
Thursday night, vocalist Megan Birdsall and bassist Ben Leifer asked Facebook friends to request their favorite jazz tunes, which they performed, recorded, and posted for tips.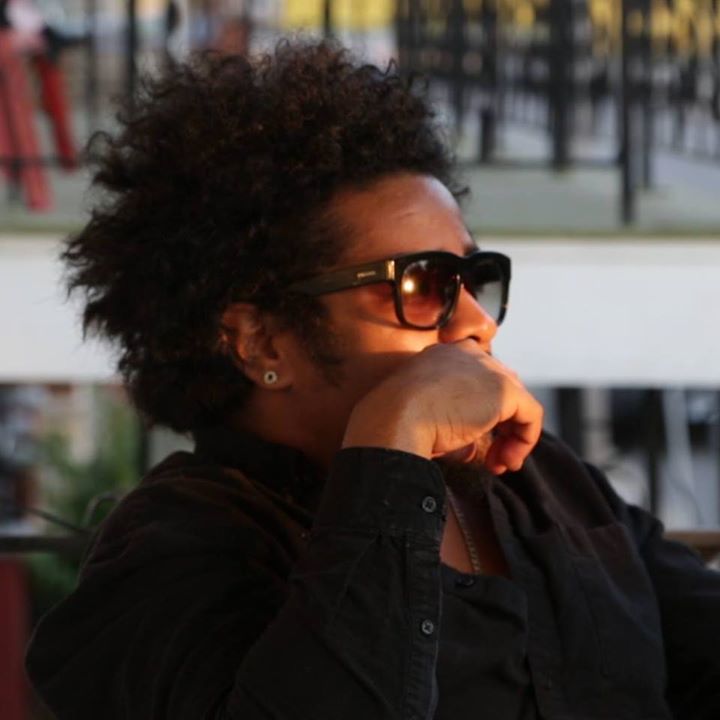 And at 8 p.m. tonight (March 20), Various Blonde will live stream a show from RecordBar. During the performance, viewers can donate money to the band or the staff of RecordBar or both.
Ryan Jamaal Davis, who performs as Kadesh Flow, took steps to promote his music, posting on Facebook: "Just dropped my first video-game music/hip-hop trombone EP on Bandcamp.  Plus my whole catalog bundle is 25% off. Grab something."
Beau Bledsoe, guitarist extraordinaire and member of several bands and ensembles, said he is part of a project to assist musicians that was conceived before the pandemic but has since pivoted to address the severe damages it has rendered:
"I'm working on this new nonprofit. We started a couple of weeks ago after Folk Alliance, and we've just incorporated. We have yet to roll this out.
"Obviously, our mission and duties will change in these circumstances but it was originally intended to create support for songwriters of all genres and industry mentorship to further the reach of their songs."
Several others in the music community weighed in with us on how they are coping with the sudden and profound losses, both emotionally and financially, and how they are trying to sustain themselves.
Laurel Morgan Parks, a violin teacher and member of The Wires and Of Tree:
"Before this, I was thriving; I had a music class that I taught that filled my heart: beginning adults that wanted to fiddle. I was reaching an income level that kept me comfortable.
"Now I am scrambling. I try to be positive online and in my life, but my heart has broken open. That being said, I can only do what I can do. I am setting up a model with the Quarantine Concerts to give musicians more income from a ticketed online event. I have a production team of recently laid-off broadcasters that do sound and film for the Royals and Walmart—and they are willing to help for practically nothing.
"Tomorrow I will email my students to tell them I will be delaying our class indefinitely. I will give them my online class for free, out of love. I will also give them the option to support me by paying for the class if they can."
Singer-songwriter Sky Smeed:
"I put the word out on my email newsletter and Facebook page and it's early in this crazy time, but right now I have work for a while. My process goes something like this:
"Someone contacts me wanting a song for a loved one, a pet, or to preserve a memory. I conduct a 30-60 minute phone interview. I take a bunch of notes. If they have any pictures they'd like to share that's good, too.
"I get to work writing it, then record and mix it in my home studio. I've been able to deliver each song in under a week once I start on it. When I think it's finished I send an MP3 also an option for a couple burned CDs.
"Hopefully they love it. So far so good. As of now, all of them have been surprise gifts, which I love. Then they pay me."
Jazz saxophonist Rich Wheeler:
"As far as surviving this as a freelancer, frankly the prospects seem pretty bleak but it will be some time before we really know, I suspect.
"I am moving all my teaching online. For the most part students have been up for it, although it is weird.  My main concern is whether they are realistically going to be able to continue to afford it if this drags on and people lose employment, etc."
Singer-songwriter Lee Walter Redding:
"So I'm a nurse and doing OK during this time. My bass player, Justin Rogers, is who I worry about the most. He works primarily in the arts and has played in a ton of bands though the years: The Famed, Seaside Riot, My Oh My, Lee Walter Redding, and Found a Job.
"We were planning to release an EP before this whole thing went down. We're sitting on some pretty good songs so we decided to put out the first single called The Barber. We also decided to donate all proceeds to Midwest Music Foundation."
Here's the link to the song:
https://leewalterredding.bandcamp.com/track/the-barber
STREAM LIVE MUSIC WHILE YOU QUARANTINE:
National Public Radio has compiled a list of live-streaming concerts that includes Bela Fleck with Abigail Washburn, Mandy Moore with Taylor Goldsmith of Dawes, Ben Gibbard, and several opera companies and symphonies from all over the world.