Sponsored Content
When Covid restrictions began, Dennis Kadel and his wife, Kristin, promised to celebrate when protocols eased—while also making a positive impact on their community.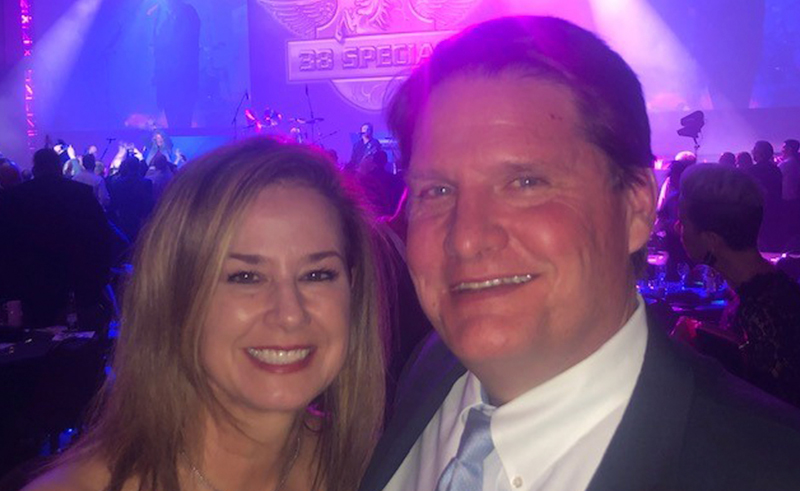 That dream comes to fruition on April 14, when 38 Special stops by the Uptown Theater for a concert Dennis Kadel organized. But shhh, it's not just a concert, it's also a benefit event for KidsTLC, an Olathe-based nonprofit that provides resources for children and families experiencing mental and behavioral health challenges, developmental trauma, and autism.
"I've always wanted to do something crazy like this," says Kadel. "It just made good sense that if we were going to do this, we should raise money for a good cause. I've been involved with KidsTLC for quite a while—their history goes back to my mother who was one of the young matrons that started KidsTLC."
Back to the Beginning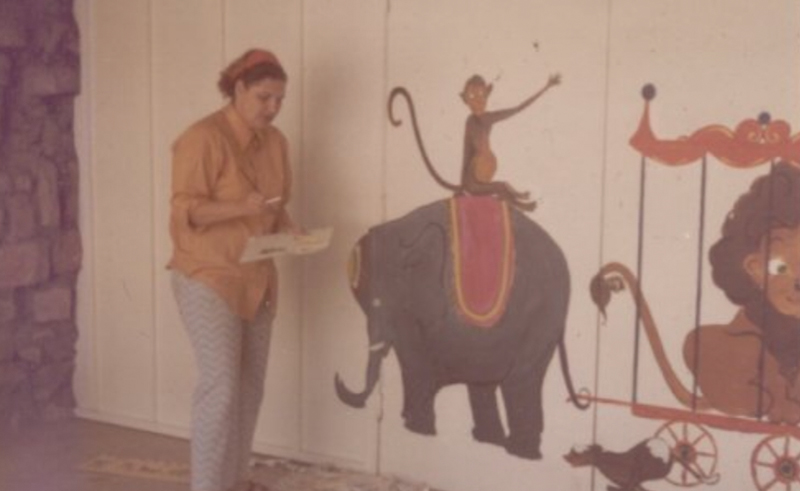 In 1972, the Johnson County Young Matrons noticed there wasn't a place for abused and neglected children to go for an emergency home in the Kansas City metro area. At the time, the organization had been raising money to build a clubhouse to use for gatherings, but instead, the group invested the money into the beginnings of KidsTLC.
Kadel's mother, Patsy Kadel, was part of the core group that started KidsTLC, and she enlisted her son's help. Kadel's earliest memories of KidsTLC include being a poster child for KidsTLC (picture below) at age six, as well as tagging along with his mother as she painted murals in the original KidsTLC building.
"I picked up the ball on this after my mother passed a few years ago, and it's been my thing now to help serve KidsTLC and support their mission," says Kadel. "Most of us go through our daily lives and don't even realize that these significant needs in our community exist. That there's a kid out there with complex needs, and that the staff and the facilities at KidsTLC provide phenomenal care and healing."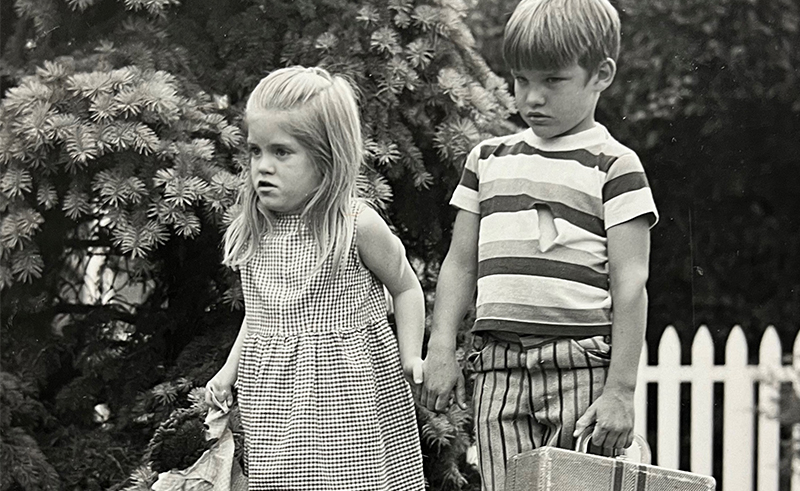 Transforming Lives
Over the years KidsTLC has grown from the small house it once occupied in downtown Olathe, to the seven-building campus it now occupies just off I-35 near 135th Street.
"KidsTLC understands the needs of our community and then meets them," says Rojanae Williams, director of philanthropic engagement and events. "We are constantly seeking to find what's needed and asking, 'can we do it, and can we do it well?' Throughout our evolution, we have honed in on residential psychiatric treatment, our autism program, and our outpatient services—and these are things that we are the experts in, and we're the best at what we do."
Today, KidsTLC offers a premier, internationally-recognized psychiatric residential treatment facility (PRTF). Residential services are available for both addressing emotional and behavioral challenges from past trauma and for children who are awaiting placement into permanent homes.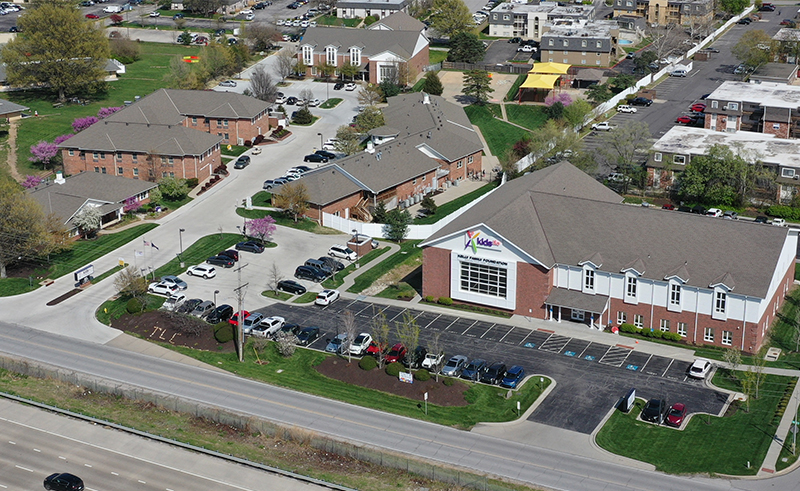 Meanwhile, the Lotus Clinics at KidsTLC offer specialized outpatient services with innovative and evidence-based therapies to help the whole family support their child's well-being, while the Intensive Outpatient Program provides group-based therapy, four days per week, three hours each day.
For families impacted by autism spectrum disorders, the Trellis Center at KidsTLC offers integrative services including Applied Behavior Analysis (ABA) and Speech, Language, and Occupational therapies to support social behavior, language and communication, fine and gross motor functioning, sensory needs, and academic and adaptive functioning.
Because KidsTLC knows children are most likely to succeed with appropriate support from their families, the organization incorporates caregiver training and support groups throughout all of its programs.
Not a Traditional Fundraiser
At the 38 Special benefit concert, you won't find any white-clothed tables, and you won't watch a video that pulls at your heartstrings or be tempted to bid on auction items; KidsTLC will save those for another event.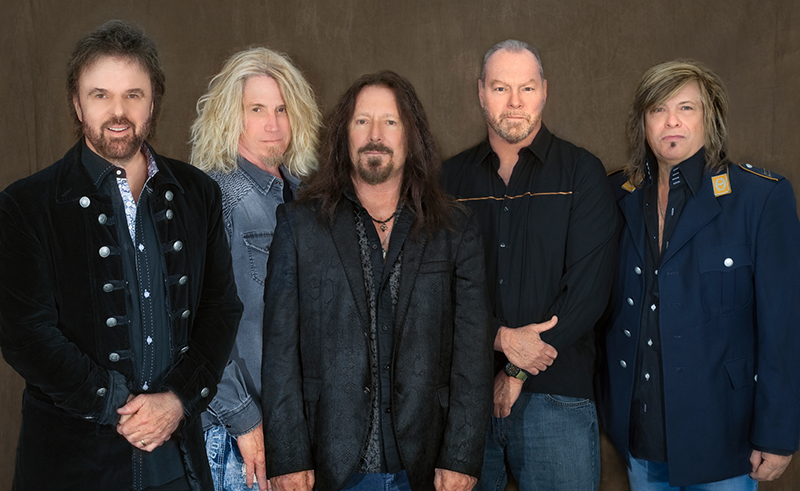 Instead, you'll be treated to an open bar and a full set of the Southern rock band's greatest hits: Wild-Eyed Southern Boys, Hold on Loosely, Fantasy Girl, and much, much more. 
The evening is also your one and only chance to see the Rusty Laffoon Band back in action. The local band played genre-bending shows of country, rock, pop, and more across the Midwest for seven years, and the band is reuniting for one night to open for 38 Special. To make it even more memorable, the band's lead singer is Dr. John Laffoon, vice president of clinical and operational innovation at KidsTLC.
"As you are zipping down I-35, the campus you've passed a hundred times is providing hope, healing—and for some, a home, just like 50 years ago—to many of our community's most vulnerable children," says Williams. "This third-party event is going to be able to reach so many people and remind them why we're here."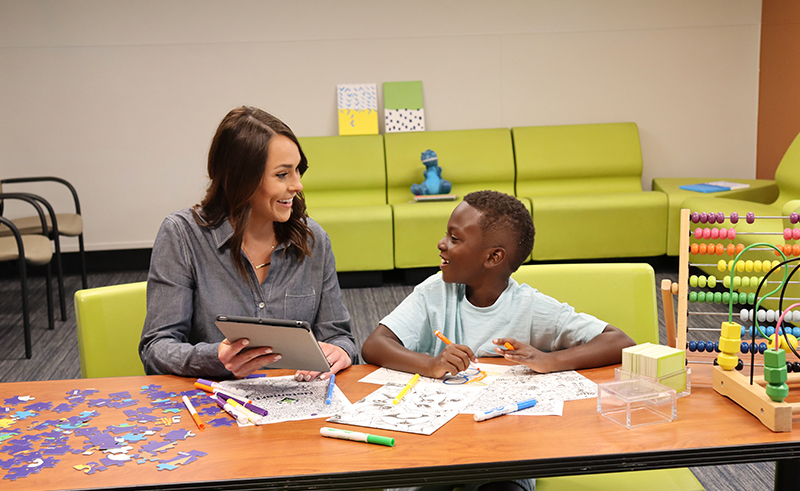 All net proceeds from the 38 Special concert will support KidsTLC's transformative programming. Get your tickets here.