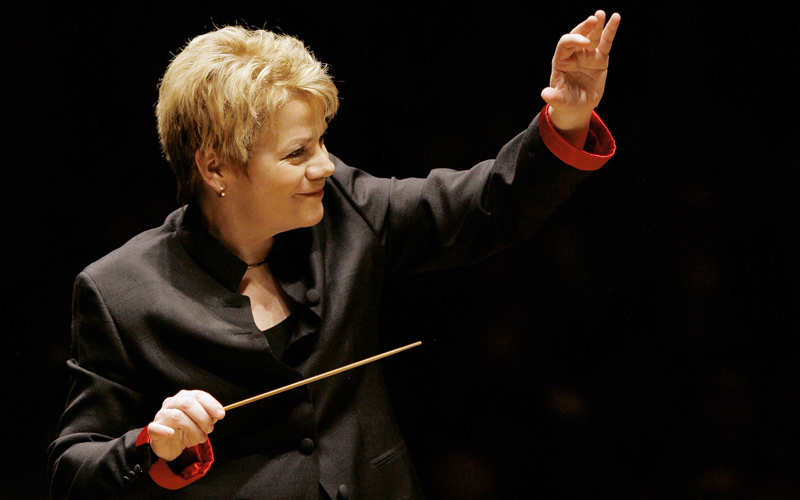 Marin Alsop Conducts the Orquestra Sinfônica do Estado de São Paulo at Helzberg Hall
On October 10, the latest concert in the Harriman-Jewell series features a triple debut. Kansas City receives its first glimpse of America's first full-time female conductor, Marin Alsop, most recently of the Baltimore Symphony Orchestra. She conducts the Orquestra Sinfônica do Estado de São Paulo, also new to Kansas City. And they're performing, for the first time in KC, the Villa-Lobos Harmonica Concerto at Helzberg Hall.
Says Alsop, "Music has the power to change lives. It's transformative. And if I can bring that to someone else, my life will be worth it."
This "rare artistic experience" from the Harriman-Jewell Series is worth it.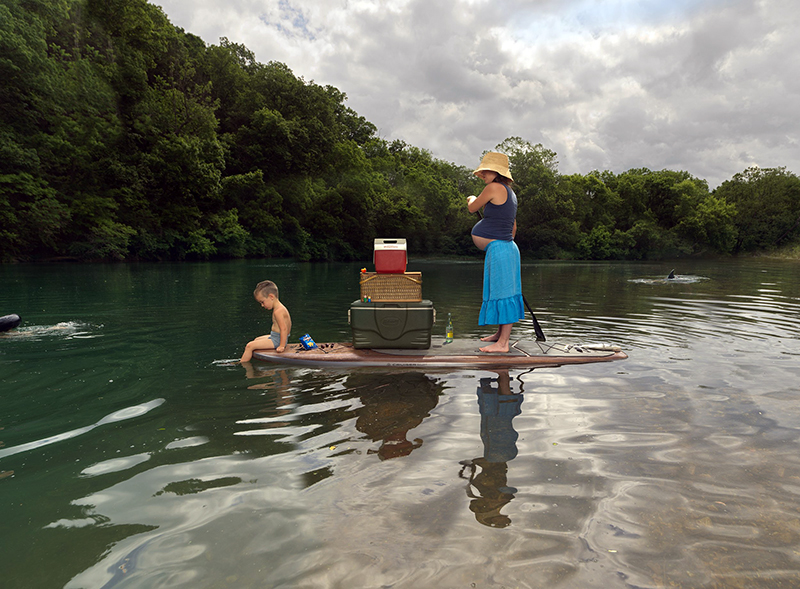 Metaverse at Haw Contemporary
Beginning October 7 and running until the end of the year, Haw Contemporary focuses on the photographic work of Missouri native Julie Blackmon. The artist draws on her childhood in Springfield, growing up in a household with nine children. Although she started out taking documentary-style black-and-white photos of her own three children, the artist turned to "creating colorful, fictitious images that offered a more fantastical look at everyday life." 
Influenced by the 17th-century Dutch painter Jan Steen as well as modern photographer Diane Arbus, Blackmon uses a Dutch sense of light, busy scenes, and slightly off-kilter people, as anyone growing up in a large, sometimes goofy family would appreciate. Blackmon says that someone once described her work as part Norman Rockwell, part Norman Bates. "I'll take that!" she says. 
Says the Los Angeles Times of Blackmon's work, "Each frame is an absorbing, meticulously orchestrated slice of ethnographic theatre. . . that abounds with tender humor but also shrewdly subtle satire." Blackmon's photographs are in many permanent collections.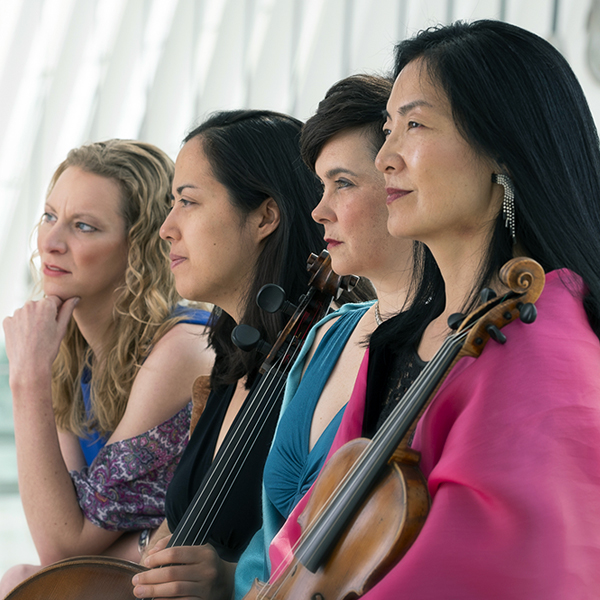 Hauzkonzert in the Historic Northeast
When Johann Sebastian Bach and Franz Schubert performed chamber music, they preferred playing in an actual chamber. As in a room, in a house, as opposed to a concert hall.
Bach Aria Soloists also love to perform in these intimate surroundings. They will be playing a double-header concert on October 15 at the grand home of Jeff Zumsteg and Jeff Linville in the Historic Northeast neighborhood, near the Kansas City Museum on the bluffs above the Missouri River. Only 60 concert-goers can be accommodated in the home at one time, hence the 5 p.m. or 7 p.m. concert options, with a joint garden reception in the middle for both audiences.
The program features: Antonio Vivaldi's Violin Concerto in F, RV 293 "Autumn" Allegro, Narong Prangcharoen's latest piece composed for Bach Aria Soloists, Stephen Sondheim's Green Finch and Linnet Bird from Sweeney Todd, Kodaly Duo for Violin and Cello, Opus 7, and more Johann Sebastian Bach!  
Giselle Will Give You The Wilis
Where did the expression "it gives me the willies?" come from? Many vote for the ballet Giselle, originally titled Giselle, ou les Wilis, full of ghosts or "wilis" from beginning to end. Spirits of maidens who were betrayed by their lovers come back to haunt them—and make these unworthy men dance until they die from exhaustion. During the grape  harvest in a village along the Rhine River, Giselle, a beautiful peasant girl, falls in love and is deceived by Count Albrecht, who has disguised himself, but not enough. Eventually, he is found out and only Giselle can save him in the end. But will she?
Now considered a masterwork, the ballet was first performed in Paris in 1841, and it was a triumph, as was the Kansas City Ballet premiere in 1999. Audiences appreciate a good scare and great dancing, no matter the era.
Who knows what Kansas City Ballet's choreographer Devon Carney and the Kansas City Symphony have in store this time? 
Giselle runs from October 14 through 23. Click here for ticket and performance information.