It's been a minute, but the Lyric Opera of Kansas City just announced programming for their new 2021 spring season. General director and CEO Deborah Sandler says shows will include the return of Soundscapes in the City—a series of live performances scattered throughout the community—and an all-new production of Baseball: A Musical Love Letter.
Two other main-stage productions, The (R)evolution of Steve Jobs and Carmen, remain postponed until they can be performed safely. The rest of 2021-2022 season will be announced later this spring.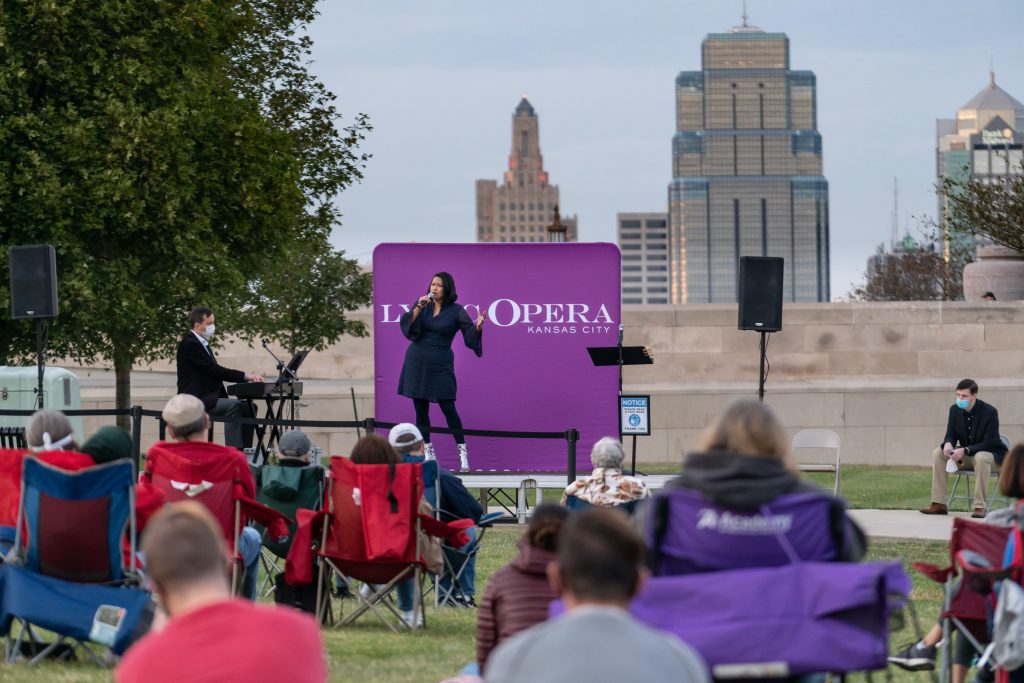 Soundscapes in the City
Soundscapes in the City—a series of short, outdoor concerts featuring Lyric Opera artists—was launched last fall to great acclaim. Sandler looks forward to bringing them back this spring.
Upcoming performances include Powell Gardens' Bloom Fest on Saturday, April 17, and Johnson County Meadowbrook Park on Thursday, April 29. Pack a picnic, bring a blanket and chairs, and enjoy a beautiful performance of opera and musical theater's greatest hits.
Tickets are $12 for an adult and must be purchased through Powell Gardens directly. Click here for ticket info. The Soundscapes concert in Meadowbrook Park is free. Please visit www.kcopera.org for the latest information.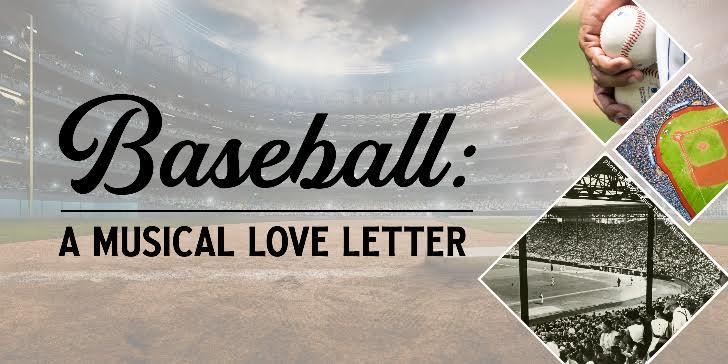 Baseball: A Musical Love Letter – May 7 – 14
This 70-minute live revue explores the link between what was happening on the diamond and what was happening in our country. America's struggle with equality and racial justice and its quest to form a more perfect union are written into the music celebrating the country's national pastime.
Just as baseball is a collage of the many people and cultures that make up the country, baseball's music comes in a rich diversity of styles—from opera to jazz, musical theater, and popular music. The Lyric Opera is partnering with the Negro Leagues Museum, which is making some of its collections available to include in the debut production.
The program combines a wide variety of songs about baseball, some old favorites with some rediscovered gems, such as songs by Count Basie, Ahrens & Flaherty, Rusty Magee, and Alan Menken, with documentary-style narration and quotes from the men who played the game. The show was created and directed by Kathleen Belcher and Dan Rigazzi.
Tickets are $30 per person. Advance single tickets only. To maintain social distancing protocols, no walk ups allowed. For ticket information, visit www.kcopera.org or contact Lyric Opera Ticketing and Patron Services, (816) 471-7344.