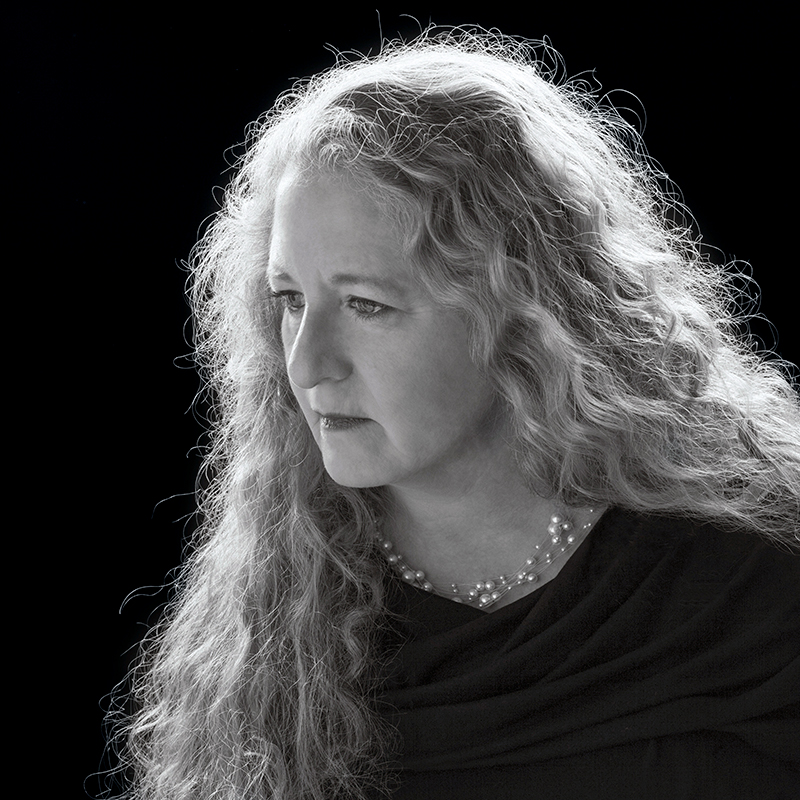 February marks a seasonal turning point when we begin to notice light coming back into the world. And wow, do we need it.
Glass artist Kathy Barnard specializes in creating a natural world that the light shines through. Says Barnard, "After years of working with glass and learning how it behaves, I have mastered how it holds and reflects light. I use this knowledge in my designs to vividly portray a color as no other substance can."
In her Locust Street studio, she might pair orange monarch butterflies against a blue, blue sky to breathtaking effect. Or portray a green turtle in the deep water as a purple dragonfly flits on the surface. She might etch a delicate spider web in glass as if it were rimed with frost.
"When I was a child," recalls Barnard, "my mom filled glass decanters with colored water and put them on the window ledge of our dining room. She called it 'poor man's stained glass.' Every evening, as the sun set, colored rays of light would shoot across the room sometimes blending in the most unbelievable combinations. I have never forgotten how beautiful it was."
Barnard has exhibited at the National Cathedral Galley in Washington, D.C. in their Fantasy, Fables, and Other Muses series. For Grace Covenant Presbyterian Church in Overland Park, Barnard created contemporary stained-glass windows that represent the four natural elements (earth, air, fire, and water) and a fifth window that represents spirit. The 12 carved sanctuary doors represent "Beauty in the Cycles of Life," the natural order of life and death—as clear as glass.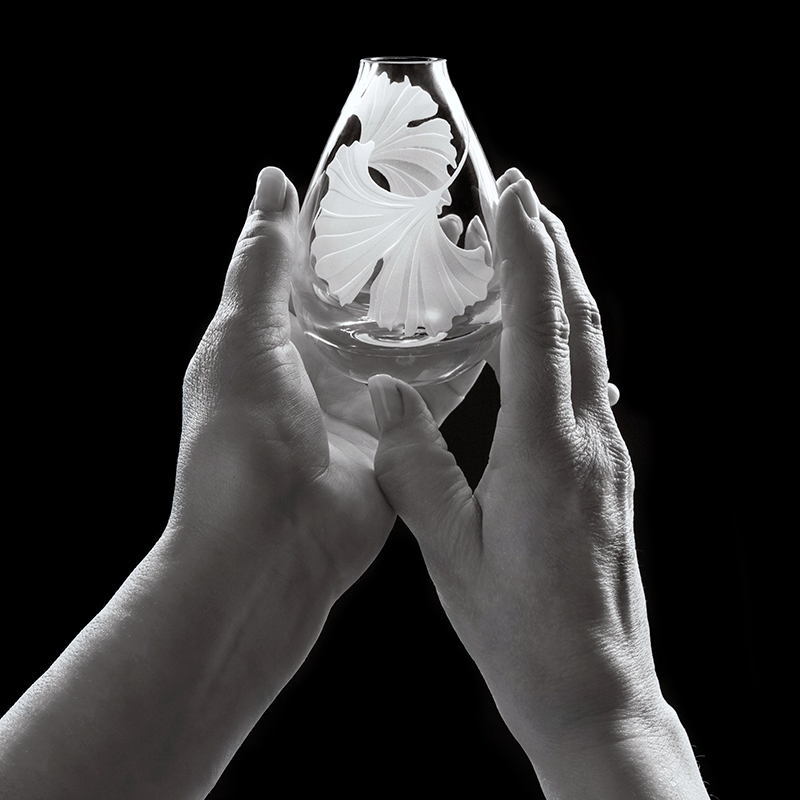 Glassmaking is a process that turns the ordinary—sand—into the extraordinary—glass—through extreme heat and artistic skill. How and why did you get involved in making art glass?
As a child, I needed to entertain myself, especially in the summer. I would spend all day at Turtle Creek roaming the banks looking at the flowers that grew under certain trees, what floated on the water of the creek, and what swam and crawled under the water. My older sister was my first art teacher.
During middle and high school, I earned scholarships for summer art programs through both the Kansas City Art Institute and the University of Kansas. Eventually I earned a BFA in graphic design and illustration at KU. After college I worked at Hallmark for three years where I was introduced to sandblasting on wood in the creative workshop. Additionally, I have always had a love for the Steuben and Lalique glass of the 1920s and 30s. On a visit to the Queen Mary ocean liner, with its bas relief-carved glass of the '20s, I came away with the notion that I could combine my love of carved glass with my love of nature and my skills at sandblasting. And so, after leaving Hallmark and being self-taught in my method of glass etching and carving, I established the Kathy Barnard Studio in 1980 and started creating original designs and commissions in carved and stained glass.
Tell us a little bit about your process. How do you make stained glass?
Eventually some of my carved-glass clients started asking about pieces made with colored or stained glass. Most of my stained-glass work is commissioned. I have created a relationship with Glashütte Lamberts, a glass studio in Germany, who works with me to create my own blended colors of glass, which I use in most of my large commissions. The blending of the colors in a single sheet of glass provides movement and depth in the pieces. I have evolved my technique in stained glass to incorporate etching and carving, painting, and fusing colored glass pieces in a kiln.
What is it about light through glass that makes the combination so right for sacred spaces?
When I do stained-glass pieces for hospitals and churches, my main objective is to bring a sense of joy and peace while also telling a story. Also, I think that there is something about sitting in an environment looking at stained glass that causes a person to just slow down, embrace their own inner peace, and become a bit reflective.
How has the Kansas City area nurtured your creativity?
Kansas City is a wonderful place to visually experience nature. The changing of the seasons is phenomenal. Our thriving arts community keeps me artistically stimulated and trying to learn new aspects of my art. I have worked on some amazing projects with other artists because they wanted my art glass techniques represented in their projects. Recognition by your peers and colleagues is great for nurturing your craft.