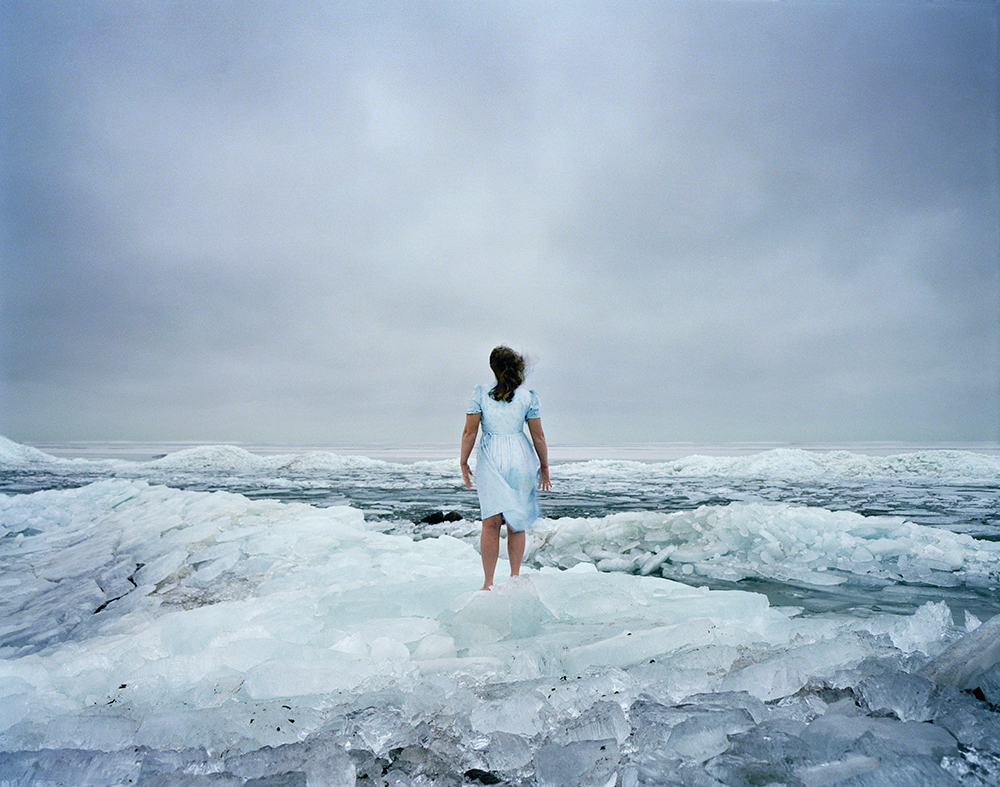 Gimme Shelter
The inaugural exhibit Refuge: Art at the Savoy continues at the 21c Museum Hotel downtown. And it's a natural for February, all about the human condition—seeking, needing, and creating shelter. Baby, it's cold outside! Shiver on in to the Savoy, take in the exhibit which meanders through the hotel, then go downstairs for drinks and dinner.
Haunting images on Plexiglas, screen prints, oil on canvas, chromogenic print, paper cut-out, and paper explore the interplay of desire and danger, isolation and community. Dutch artist Ellen Koooi's work asks the viewer whether the two women approaching a farmhouse are running to it—or escaping. More artists from Moldova to Cuba bring their own interpretations. Free of charge and running through May 2019.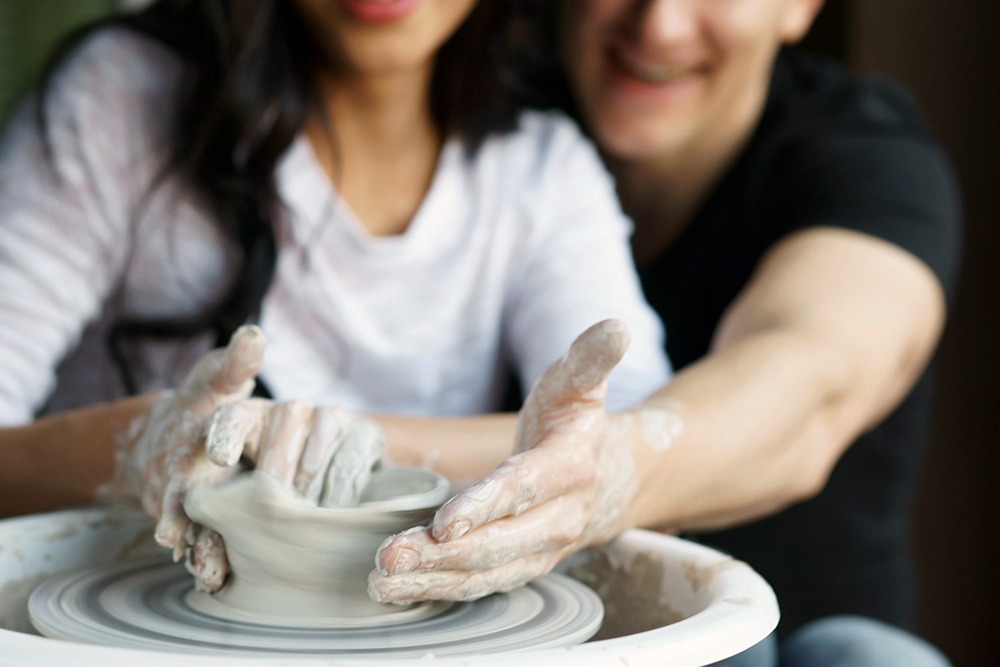 Date Night Pottery
Remember that sexy scene from the movie Ghost in which Patrick Swayze comes back from beyond to help Demi Moore work the clay? Well, that's the movies. But perhaps real life could come close.
The Belger Arts Center at 2100 Walnut in Kansas City offers a hands-on Date Night Pottery Class on Friday, February 8 from 6 to 8 p.m. They provide the instruction, clay, glazes, and firing. You and your partner do your best learning the potter's wheel. They will fire your pots and you can come back and pick them up on the next First Friday, hopefully with that same date. The cost is $50 per pair, whether it's you and a date or you and a friend or family member.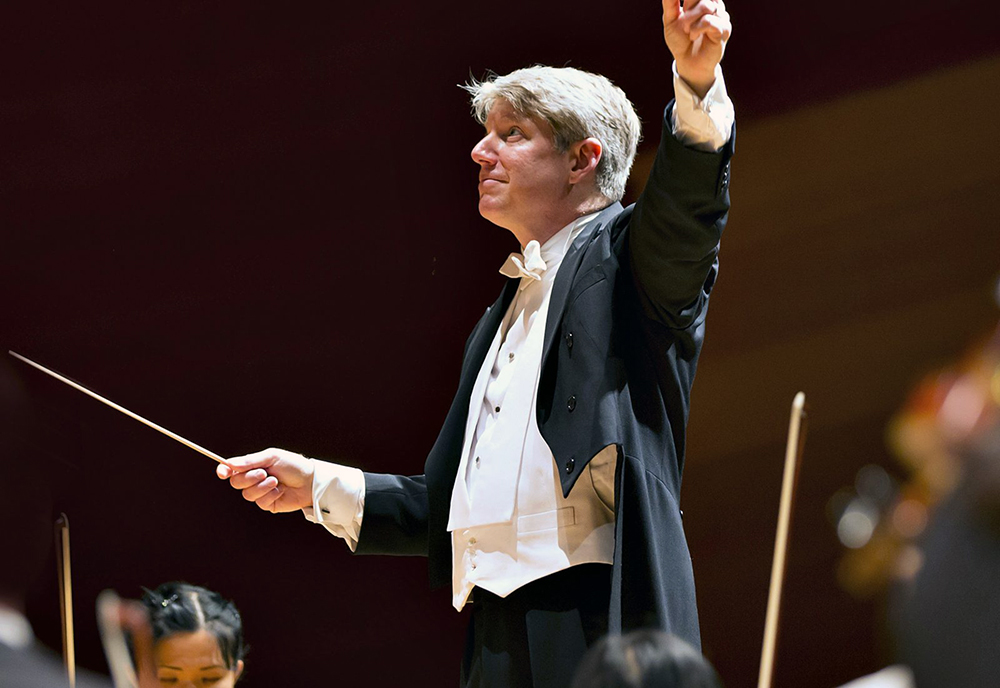 Wanna Get Away?
Kansas City in February could mean a sunny 70 degrees or shoveling out from a major snowstorm. But at least we know we can get away from it all by drifting aloft on incredible music. On February 8 and 9 at 8 p.m. and February 10 at 2 p.m. in the Helzberg Hall at Kauffman Center for the Performing Arts, the Kansas City Symphony Classic Series presents three composers whose work is guaranteed to take us away, with Michael Stern conducting.
George Gershwin's Cuban Overture, a tone poem of Caribbean rhythms and Cuban percussion, resulted from the composer's two-week holiday in Havana in 1932. The concert ends with Antonin Dvorak's Symphony No. 9 From the New World, a musical feast of American folk melodies. The Czech composer came to the United States in 1892, absorbing the energy of his new home. National Public Radio credits this piece with helping "reboot classical music."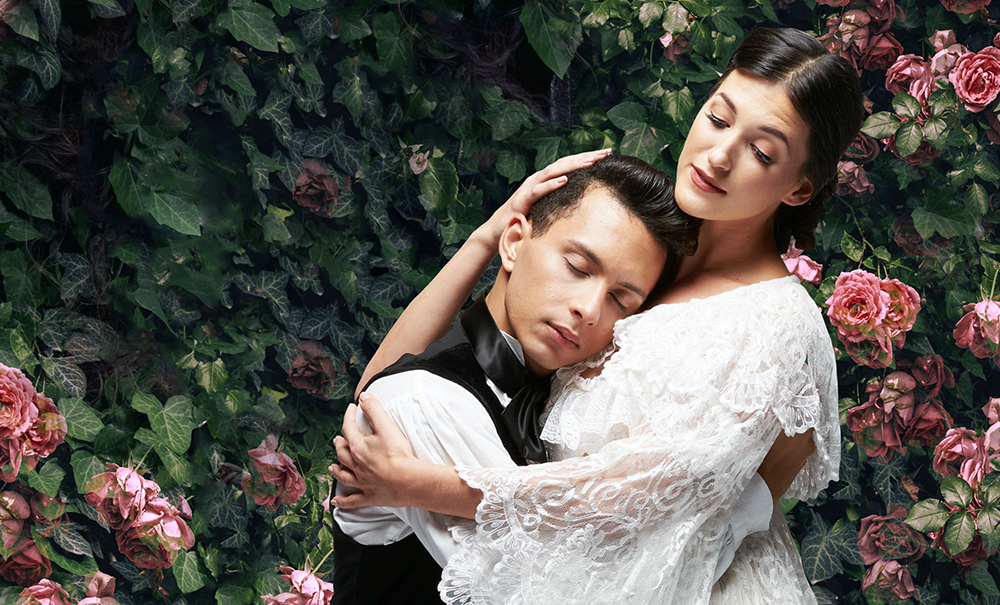 Ill-Fated Love Is in the Air
And what is February without a little romance? In Alexandre Dumas' semi-biographical tale of ill-fated love, Armand, a young countryman meets the ravishing demimondaine Marguerite leading to a passionate affair. By rigid mid-19th-century rules in France, they are in different classes and cannot marry. As long as they "stay in their lanes," all is well. But they don't. And there are even more complications to overcome.
Known as Camille in English, this classic story has become the very definition of a crossover hit—from novel to play to opera to film to ballet in many adaptations, including Greta Garbo's Camille and Baz Luhrman's Moulin Rouge!, but none more popular than Verdi's opera La Traviata. Val Caniparoli's popular adaptation of this classic story is set to the romantic score by Frédéric Chopin, and deftly depicts the moving story of beauty, extravagance, jealousy, deception, and heartbreak. The Kansas City Ballet performs Lady of the Camellias from February 15 to 24 at the Muriel Kauffman Theatre at the Kauffman Center for the Performing Arts.