Testimony: African American Artists Collective
If you want to see Thompson-Ruffin's moving 20 Odd, you can find this work and that of 35 local Black painters, sculptors, photographers, poets, illustrators, and performance artists in the Testimony exhibit at the Nelson-Atkins Museum of Art. Emotionally powerful when viewed from afar—Thompson-Ruffin's rectangular quilt is roughly 4 by 12 feet long—it is equally searing when viewed up close. There you can see not only the superb craftsmanship but also the telling details—the 20 shackled captives silhouetted in different African fabrics, the drum border and sailing ship echoing their terrible journey as America's first slaves to Jamestown, Virginia,.
"The deeply personal truths expressed in Testimony range from meditations on the past and present to celebrations of Black futures, all while underscoring the fact that there is no monolithic Black experience or Black art," says Stephanie Fox Knappe, the Samuel Sosland curator of American Art. 
Scheherazade Meets Florence Price
This Scheherazade! Plus Strauss concert could sound like a Kehinde Wiley portrait set to music. Take European classical music titans Rimsky-Korsakov and Richard Strauss and add neglected African-American female composer Florence Price, and you'll get a lively evening that will make you think—especially—why has it taken this long for Price's work to be performed?
On November 5-7, guest conductor Peter Oundjian and pianist Janice Carissa join the Kansas City Symphony Orchestra for three pieces of contrasting styles.
Scheherazade is a symphonic suite by composer Russian Nikolai Rimsky-Korsakov in 1888, considered his most popular work.
Arkansas-born Florence Price wrote The Oak as a tone poem, or a poem-like piece in one movement, in 1943. The Oak ebbs and flows and sometimes jolts. Over her lifetime, Price wrote more than 300 works including piano and violin concertos, symphonies, tone poems, arrangements of spirituals, and chamber music.
A leading German composer of the late Romantic period, Richard Strauss was known for tone poems like Don Juan and operas such as Der Rosenkavalier.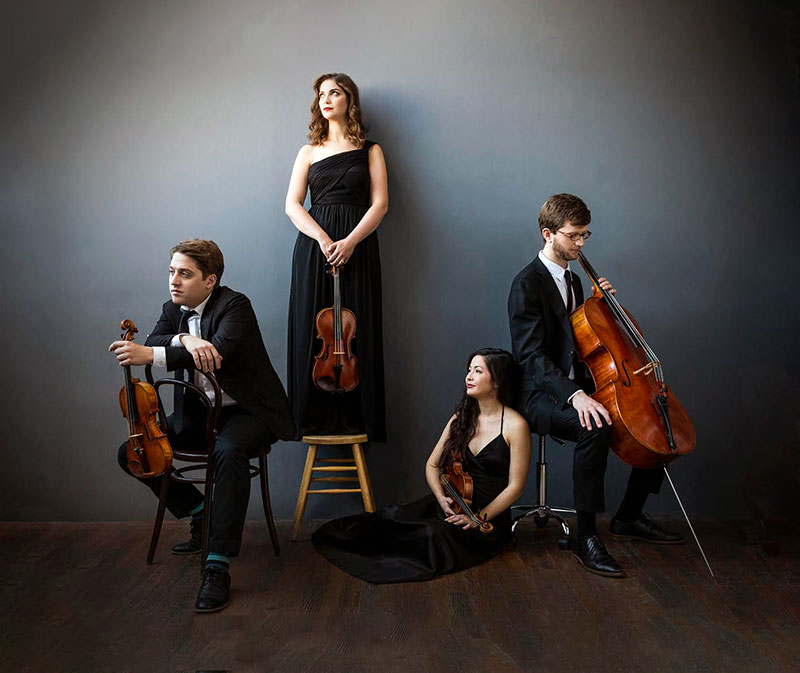 Aeolus Quartet
Four stringed instruments played by violinists Nicholas Tavani and Rachel Shapiro, violist Caitlin Lynch, and cellist Alan Richardson create ensemble music that takes on seasoned masterworks as well as cutting-edge contemporary. Praised in The New York Times for "dusky lyricism" and by Strad Magazine for "high-octane" excitement, their program will engage and reward the listener.
Named for the Greek god of the four winds, the Aeolus Quartet plays on instruments by famed Brooklyn luthier Samuel Zygmuntowicz—four stringed instruments uniting to create one musical spirit. Their aim is to share the joy of chamber music with audiences perhaps new to the classics. Their stop at The 1900 Building on November 12 is part of a cross-country tour.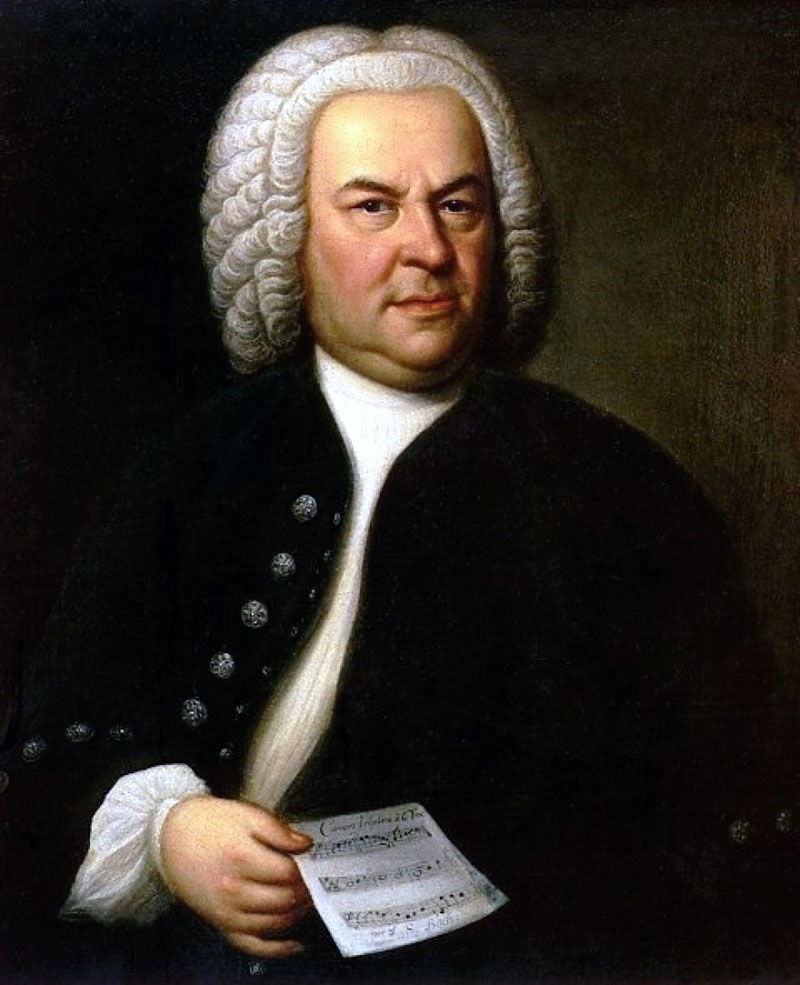 Bach Inspired
This concert, originally scheduled as a live performance at the Plaza Library, is now going to be streamed on November 15. But you'll still need a reservation to see and hear it.
Claude Debussy once described the periwigged Johann Sebastian Bach as "a benevolent god to which all musicians should offer a prayer to defend themselves against mediocrity." Today, JS Bach would be called a major "influencer" of musicians around the world.
In this free concert, Bach Aria Soloists show the respect this 18th-century composer still commands in a program of Bach classics as well as Bach-inspired pieces, such as the British composer Benjamin Britten's Suite No. 1 for Cello, Hungarian composer Bela Bartok's Presto from his Solo Violin Sonata, Brazilian composer Heitor Villa-Lobos' Bachianas Brasileiras, and Kansas City composer Narong Prangcharoen's Dialogue.