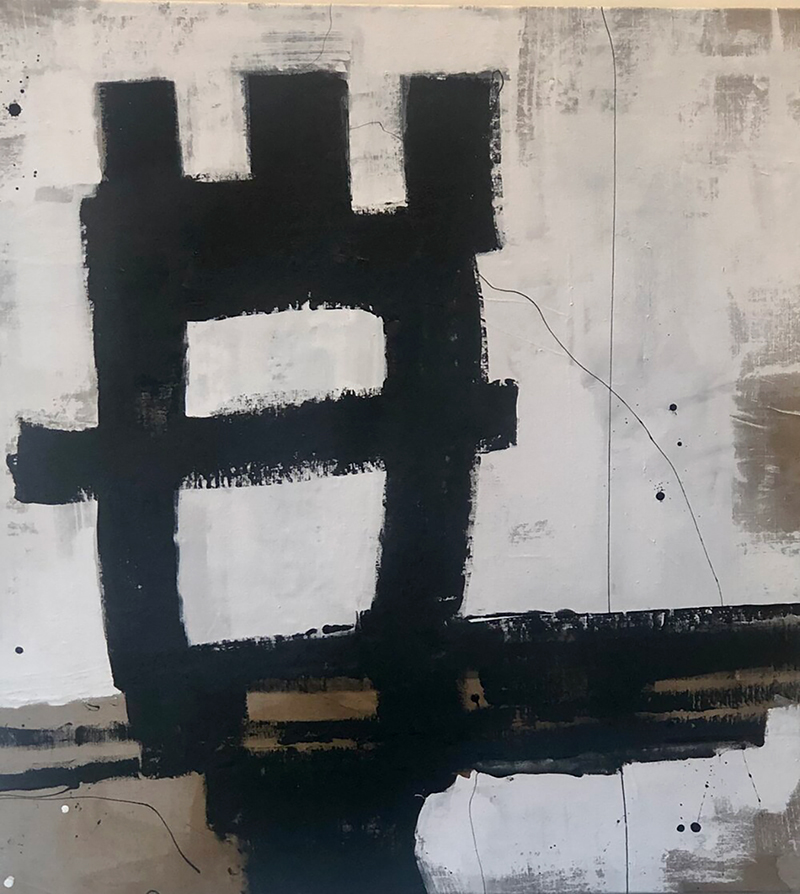 The Art of Meighan Morrison
Collected by Ellen DeGeneres and Portia de Rossi, fashion designer Christian Siriano, and interior designer Victoria Hagan, the large abstract paintings of Meighan Morrison are hot-ticket items. 
Morrison has a unique way of working. "I am interested in opposites, how they meet and determine each other—black/white, rough/smooth, pain/joy," she says. "I paint on linen or paper laid out onto the floor which adds a physicality and spontaneity, often foiling any plan." 
"I paint as a panacea for the exponential convolution that is modern life. Or as rebellion against it. On a good day I manage to do both," she says.
Born in Chicago and the great, great granddaughter of American artist Edmund Garrett, a mentor of Childe Hassam, Morrison studied at Boston University before attending Parsons School of Design as an illustration major. Edmund Garrett's work is in the permanent collection of the Metropolitan Museum of Art and other institutions. Morrison lives and works in Bridgeport, Connecticut.
 The exhibit will run from June 4 through August 2 at Blue Gallery.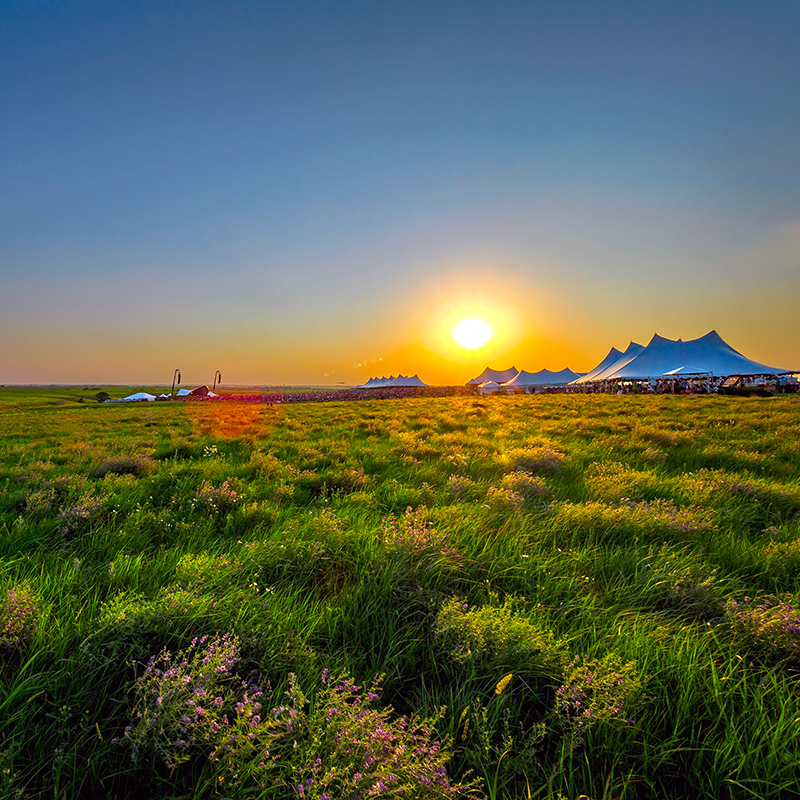 Symphony in the Flint Hills
This is one arts event to put on your bucket list.
Under the wide blue sky at North Lakeview pasture in Morris County, Kansas, near Council Grove, the prairie grasses were burned in April to be lush by June. In the pasture, tents will be erected. Tables set up for barbecue dinners. Real cowboys ready to herd cattle. And the Kansas City Symphony will be tuning up, with a special mystery guest. 
On June 12, after an absence of two years, Symphony in the Flint Hills is back.
This year's signature event celebrates the 200th anniversary of the Santa Fe Trail, a theme that will play out during the day in 30-minute presentations by ranchers, poets, artists, musicians, historians, and more. You wander in and wander out, go on guided prairie walks, and take a ride in a covered wagon.
At sunset, the concert begins with evocative music tuned into the magical setting. Listening to Aaron Copland and watching cowboys herd cattle in the distance can be soul-stirring. 
Tickets might still be available, and they are non-refundable.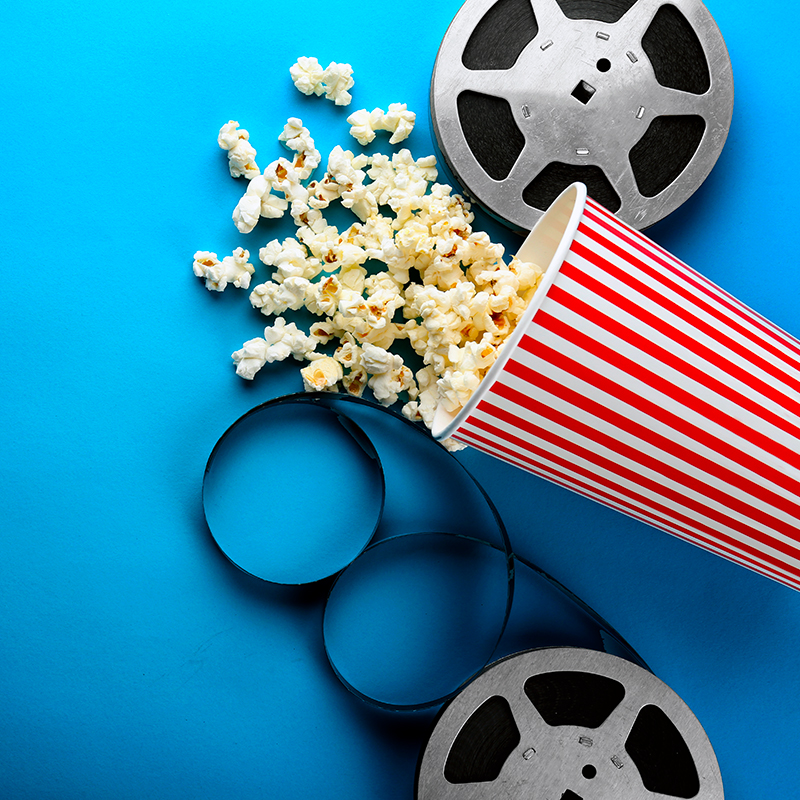 Tivoli Under the Stars
There are drive-in movies, and then there is outdoor cinema. Tivoli Under the Stars, on the grounds of the Nelson-Atkins Museum, is a genius idea. So genius that when the schedule of films was announced and tickets went on sale April 6, they were sold out two days later.
So, watch the Tivoli Under the Stars site and when tickets become available in early June for later this summer, jump on them. Tickets are sold in pods: A pod is an eight-foot circular section of lawn that will seat four people. Restrooms are available. If you want to drink and nosh during the film, you'll need to preorder menu items; no non-museum food and drink allowed. 
Every Friday night, a new film will start playing ten to 15 minutes after sundown. You'll need to bring a tarp and a blanket or low chairs.
Order your tickets and your snacks online.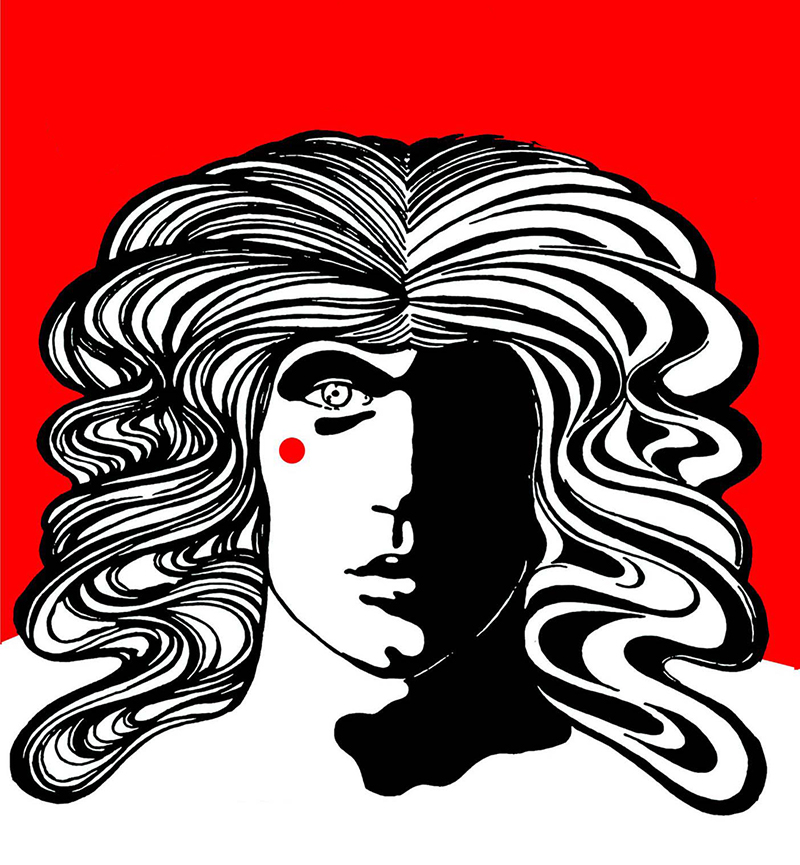 Godspell at Starlight
Starlight Theatre is back with its first major musical in over a year. Godspell: The Gospel According to Today, created by three-time Grammy and Academy Award-winner Stephen Schwartz features an all-Kansas City cast.
The musical is a retelling of the Gospel of Matthew, parable by parable, in a flamboyant, hippie, pop culture way, similar to Jesus Christ, Superstar and Hair. When the musical debuted in 1971, it was an instant hit. Day by Day is its most recognizable song, covered by artists including Judy Collins. The musical went on to become a 1973 film set in New York City with Victor Garber playing Jesus.
Happy and uplifting rather than preachy, Godspell may be the perfect musical treat for audiences of all ages.
 Showtimes are Tuesday, June 22 through Sunday, June 27 at 8 p.m. Click for ticket information.