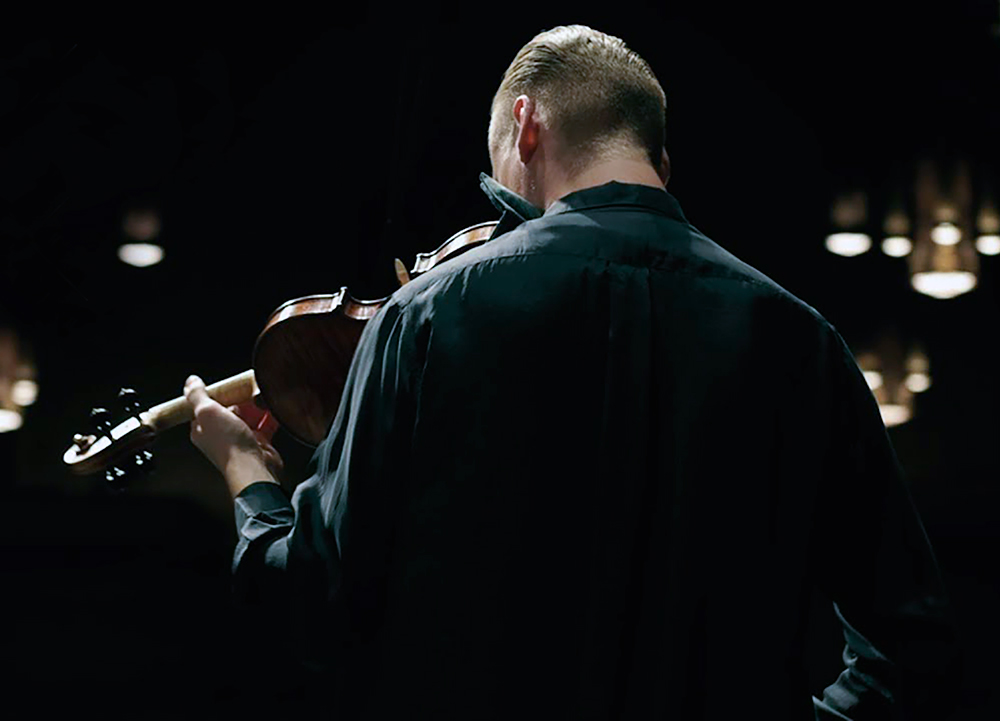 KC Performs!
When the pandemic hit, Kansas City's stages, orchestral halls, dance spaces, and jazz clubs went dark. Live performances were too risky.
But Kansas City PBS has brought them back to virtual life with a new take on a "variety" show produced by Brad Austin in collaboration with Kansas City arts groups. Each 30-minute segment of KC Performs blends orchestra, jazz, dance, and stage performances. New shows will debut in January. You can also watch previous shows on KCPT Passport or YouTube. Each segment gives viewers a little taste of what they've been missing—and will want to see in person as soon as possible.
In a recent show, violinist Orin Laursen displayed his virtuosity in Camille Saint-Saens' Havanaise. When Park ICM closed in March, Laursen and his brother, also a musician, invited two friends to quarantine at the brothers' family home, where they played a lot of string quartet music. "When you're not performing, it's really hard to feel useful and to feel needed—as a professional and as a person," he says.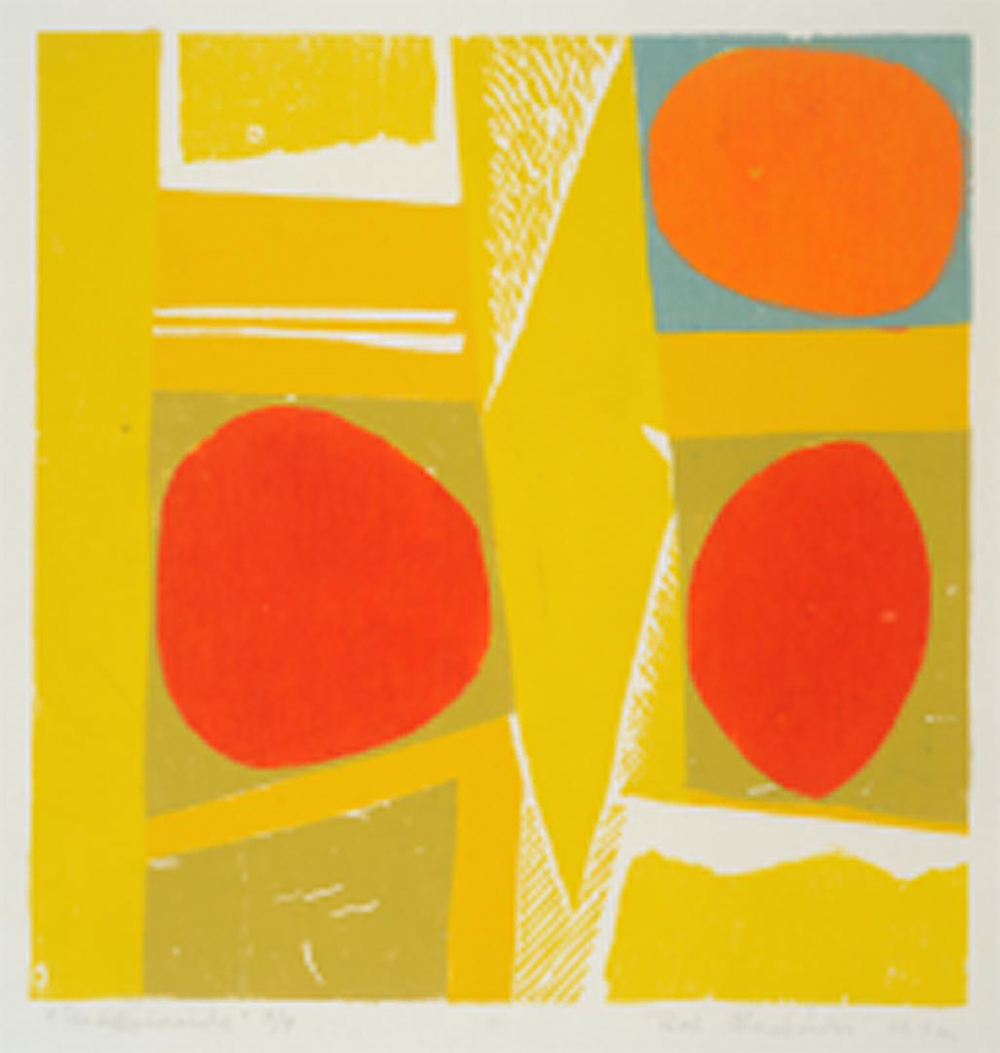 Robert Blackburn and Modern American Printmaking
Robert Blackburn, an heir to the creative outpouring of the Harlem Renaissance, gave printmaking a totally modern spin, partnering with beginners and luminaries alike. As a Black artist born to Jamaican immigrants, he had experienced his fair share of racism and bigotry, so when he opened his Printmaking Workshop in 1947 in a huge New York City loft, he vowed to be welcoming and inclusive.
Blackburn's most productive period from the late 1950s to the early 1970s showed his interest in abstract still lifes and color studies. During this time, he also served as a master printer for Universal Limited Art Editions, where he produced art editions for Helen Frankenthaler, Jasper Johns, Robert Rauschenberg, and other modern artists.
This traveling exhibit from the Smithsonian is divided into two viewing areas at the Nelson-Atkins Museum. Blackburn's early work is featured in Gallery 214. His later prints are in Gallery L8 in the new Bloch Building through February.
Divergences at Kemper Museum of Contemporary Art
The Atrium Project at Kemper Museum of Contemporary Art provides a soaring and nontraditional exhibit space for emerging artists to create something entirely new. These projects take up the 25-foot-high wall at the entrance to the museum.
In her exhibit Divergences, New York-based, Dominican-born Latinx artist Joiri Minaya upsets the concept of colonialism in which white Europeans impose their culture on others, usually people of color. Her installation fuses jungle-like patterns from South America with the local landscape of the Quindaro Townsite, a Black settlement nearby. Camouflaged female figures float in and out.
Minaya says her work is "an exercise of unlearning, decolonizing and exorcizing imposed histories, cultures, and ideas. It's about reconciling the experience of having grown up in the Dominican Republic with living and navigating the U.S. / global North; using gaps, disconnections, and misinterpretations as fertile ground for creativity."
Her work reimagines history,  and asks What if?
Through July 18, 2021. Visitors need to reserve timed tickets online.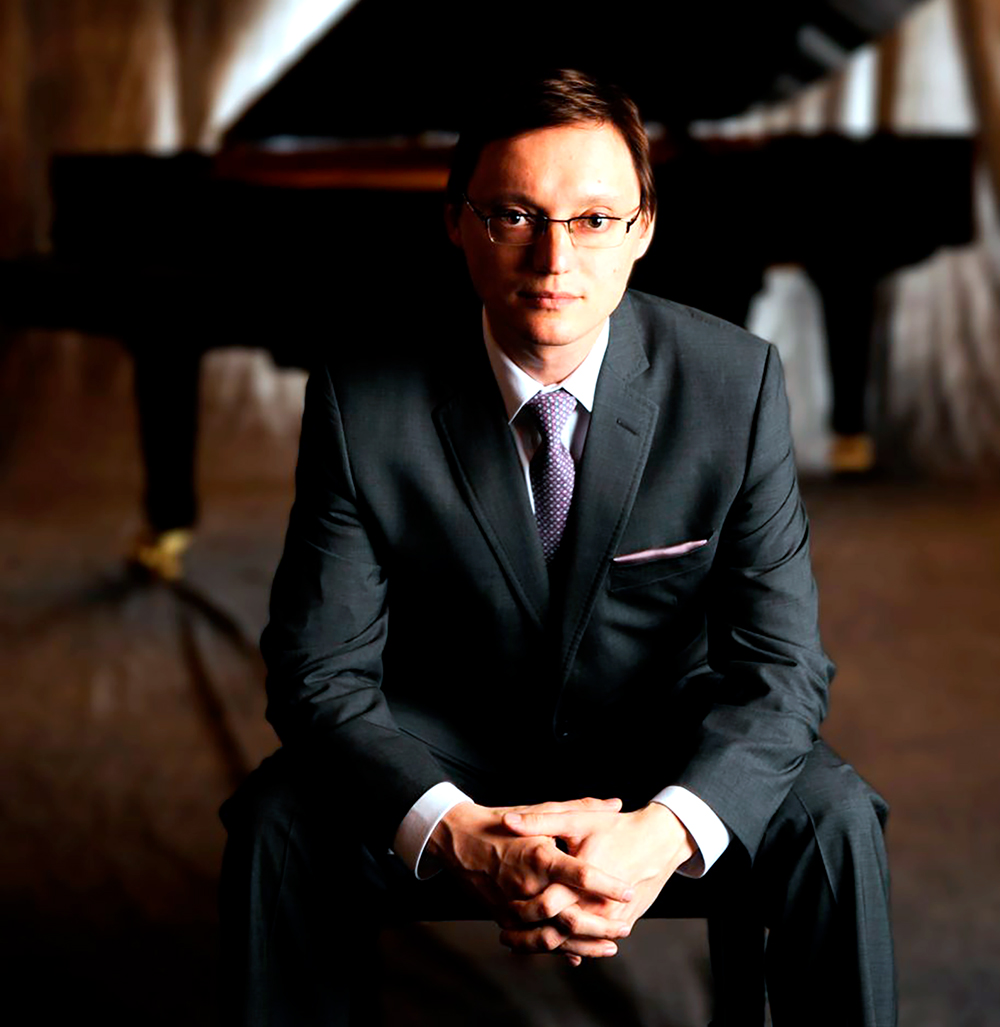 Stanislav Ioudenitch and the Music of Igor Stravinsky
What an amazing world we live in when a young pianist growing up in Tashkent, Uzbekistan, now performs Russian music in Mission Woods, Kansas. But this journey has been years in the making. When Stanislav Ioudenitch won the Van Cliburn International Piano Competition in 2001, he took his first steps westward. Now, he has performed and taught all over the world and is part of Park ICM's group of outstanding musicians.
On Saturday evening, January 30, at the 1900 Building, he will perform Three Movements from Petrushka, a piano solo arranged from the ballet by Igor Stravinsky for his friend, the classical pianist Arthur Rubinstein. All three movements—Danse Russe (Russian Dance), Chez Pétrouchka (Petrushka's Room), and La Semaine Grasse (The Shrovetide Fair)—require masterful technical and artistic ability. All three movements include wild and rapid jumps over two octaves, complex polyrhythms, extremely fast scales, multiple glissandos, and tremolos. Not for the faint of heart or the un-nimble.
Tickets required. As always during the pandemic, check ahead to make sure the concert will go on as scheduled.