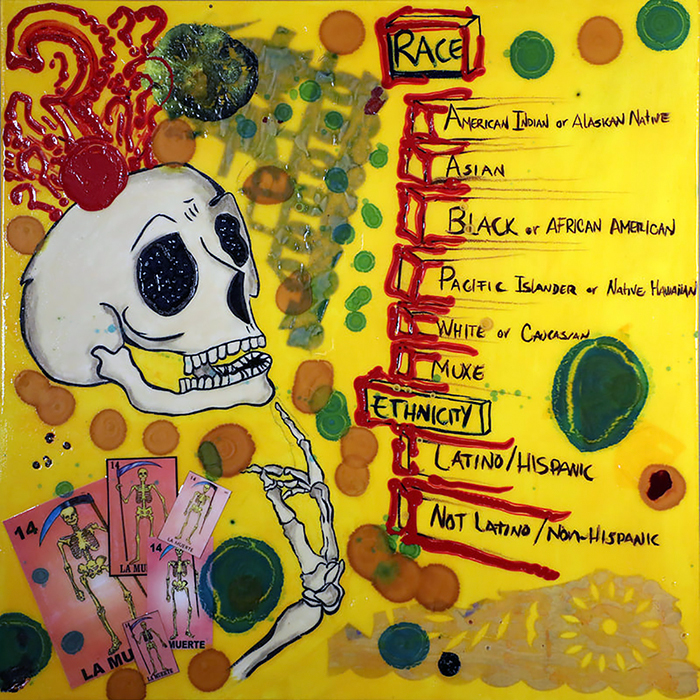 Muxe: An Artistic Approach to Gender Fluidity
Mexican American artist Hugo Ximello-Salido will be among those exhibiting at the Queer Narrative Festival at Beco Gallery, the showroom of Beco Flowers in the Crossroads. Ximello-Salido comes from Jalisco, Mexico, where gender fluidity, rather than strict gender roles, is part of the region's ancient culture. "The Zapotecan language has no male and female pronouns, no 'he-she,' only pronouns for people and animals," he says.
According to Ximello-Salido, "In Zapotecan society, those who identify as "muxe" (pronounced moo-shay) are venerated because they have special gifts." Muxe are artistic men who express their feminine side through dress or occupation; they may be married with families, they may not. In the Zapotecan culture, that doesn't matter as much as their talent and unique way of looking at the world. In addition to his paintings, Ximello-Salido is working on a documentary film about the mystery and allure of muxe.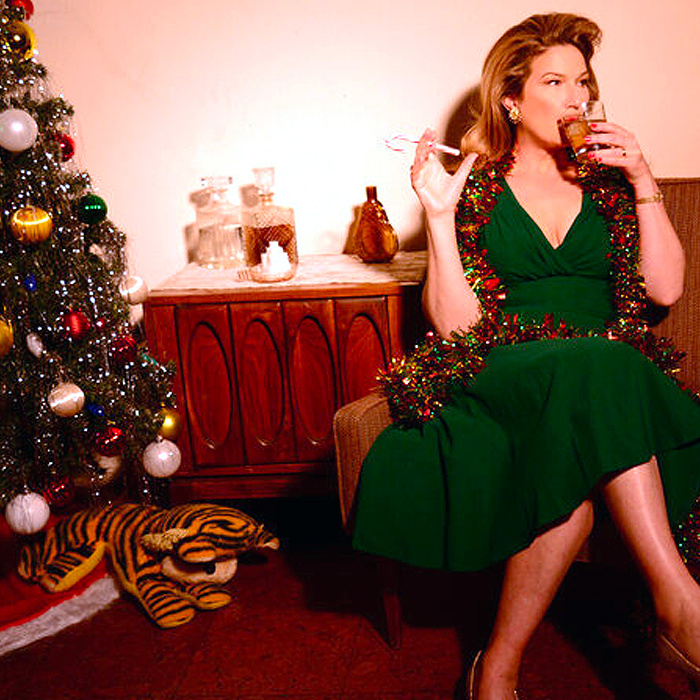 Sugar and Booze Holiday Tour with SNL's Ana Gasteyer
For those of us tortured with too much blaring holiday music piped everywhere, here is a respite. These are the Christmas songs you maybe haven't heard. With a big band-era vibe and a comedic touch, Ana Gasteyer, a Saturday Night Live alum, shares her considerable musical talents and lilty voice in this one-woman show. He's Stuck in the Chimney Again (guess who that is?) carries you along with a bongo drum cha-cha rhythm. Nothing Rhymes with Christmas, co-writers Gasteyer and Julian Fleisher maintain, "every poet knows." Pal Maya Rudolph joins Gasteyer on Secret Santa, bluesy piano accompanies her on Blue Black Friday. 
So put on your long skirt with the appliqued Christmas tree, forget the to-do list for an evening, then go out for after-concert cocktails, maybe vintage whiskey sours, anyone? You can also pick up a Sugar & Booze CD to add to your holiday music collection.
The show is at the Midwest Trust Center on December 5.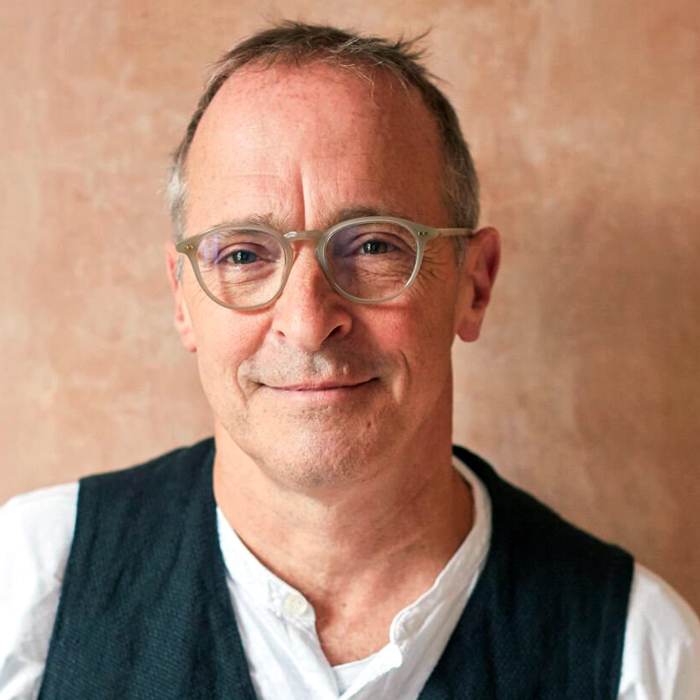 KCUR Presents: An Evening with David Sedaris
Tired of all the good cheer and forced jollity? The sardonic wit of humorist David Sedaris is just the tonic to all the excesses of the holiday season. Sedaris slices right through political correctness and cultural euphemisms with his unique take on the human condition, while still managing not to sound like Scrooge. 
The best-selling author of several books, his two newest Theft by Finding, Diaries (1977-2002) and A Carnival of Snackery, Diaries (2003-2020) are collections of his daily entries that he takes from the page to the stage. Noted one reviewer: "My favorite. . .was one about trying to translate the English idiom about the pot calling the kettle black into French (directed toward his French teacher who called him a sadist), which turned out something like, 'that is like a pan…saying to a dark pan…you are a pan.' I instantly thought of all my foreign language experience trying to translate what was in my head directly, and how often it just doesn't work."
For David Sedaris, it all works. Laugh-out-loud brilliantly.
You can catch Sedaris at the Kauffman Center on Monday evening, December 6 at 7:30 p.m.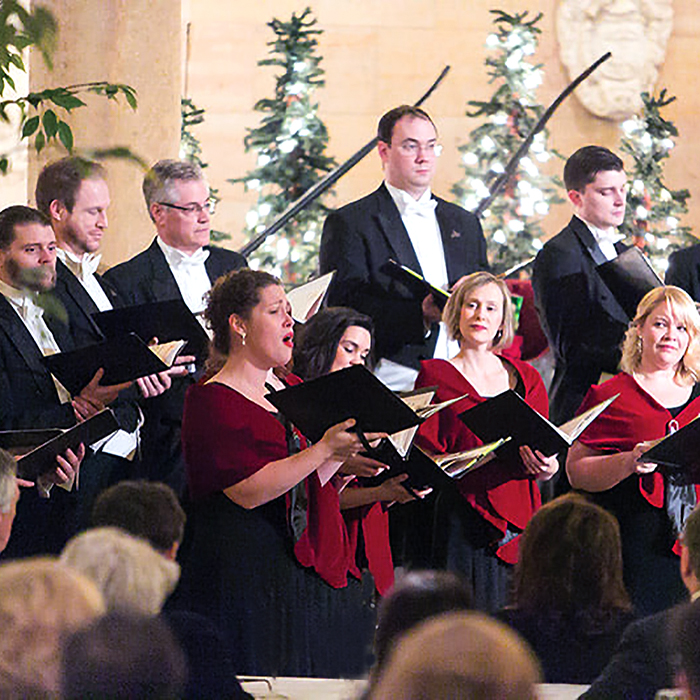 Holiday Pops
The Kansas City Chorale is back with an up-tempo and light-hearted trip down memory lane. Under director Charles Bruffy's leadership, this choir has earned international recognition as well as a slew of Grammy awards.
Here, however, the choristers raise their talented voices to give us the sounds of the season, making a little magic as they go. From the plaintive but hopeful Have Yourself a Merry Little Christmas to the fan favorite Jingle Bells and the Carol of the Bells from a 1914 Ukrainian melody, and more, this concert does holiday music the way it should be done.
Sing along, at least in your imagination. 
The concert is at 2:00 p.m. on December 12 at the 1900 Building.