The Royale Gets a Knockout in Round Two with KCRep for All
Two boxers enter the ring. Only one can win.
That's the drama infusing Marco Ramirez's The Royale, which had a successful run on Broadway in 2016, winning two Obies, a Drama Desk Award, and an Outer Critics Circle Award. 
The story is deceptively simple. It's 1905 and Jack "The Sport" Johnson dreams of being the undisputed heavyweight champion of the world. He's strong, he's talented, he has the vision and the drive. The only problem? He's Black. It's the Jim Crow era, and very few people want him to succeed. The question is—will he? At what cost?
Directed and choreographed by Steph Paul, this tour-de-force is an electrifying adrenaline rush, and all the more remarkable because it gives the "you-are-there" feel of a ringside seat without actual boxing. (You can't have your actors beaten up night after night.)
After its March run, the play starts a community tour. In a project supported in part by the National Endowment for the Arts, KCRep is making theater more accessible. Following The Royale on UMKC's Copaken stage, the Rep will bring the play to Kansas City libraries and community and senior centers. 
Admission is free for KC Rep for All.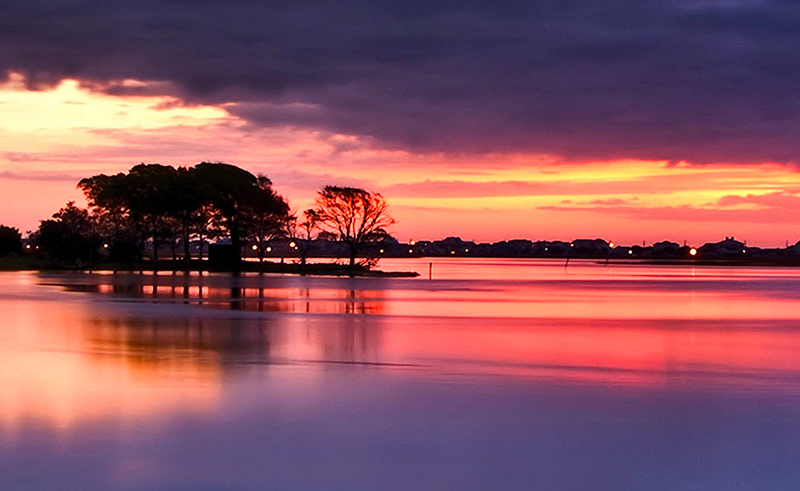 Jim Cosgrove and a Long Strange Search for a Killer
Jim Cosgrove is a renaissance man.
The former feature writer for The Albuquerque Journal and staff writer for Hallmark might be better known as the quirky "kid-rocker" known as "Mr. Stinky Feet." In 2020, his music was streamed over one million times on Spotify alone.
When the pandemic hit, he also put on his investigative journalism hat again and wrote a book chronicling his decades-long search for the truth about the disappearance and death of Frank McGonigle, a family friend. Ripple: A Long Strange Search for a Killer takes readers from Kansas City to a fishing village known as Murrells Inlet in South Carolina. This strange, tragic, yet ultimately rewarding tale, takes many twists and turns. The long-lost "boy in the woods" was finally found through the help of Cosgrove, an energy reader, and one of McGonigle's eight brothers. But who was the killer? And can the bereaved family find the justice McGonigle deserved?
Rainy Day Books sponsors this talk and book signing on April 5, 7:30 p.m. at Unity Temple on the Plaza. General admission.
Joyce Didonato Returns to the Folly for Eden
Always welcome in her hometown, mezzo-soprano Joyce Didonato returns with Eden, a continuation from her highly acclaimed production In War and Peace for the Harriman-Jewell Series. Meshing traditional opera, poetry, newly commissioned music by composer Rachel Portman, and Didonato's dynamic stage presence, Eden delivers a one-of-a kind, multi-faceted performance—for just one evening. 
Says Didonato about her inspiration for Eden, "In a world that is bustling at full speed, brimming with ever-demanding technologies, I find myself searching more and more for the nourishing solitude and the restorative balance of nature. The force that we dare call 'Mother Nature' never fails to reclaim Her dominance, to illuminate Her mystery or to humble us at Her feet—all while lavishing on us Her wondrous gift of life." 
With the Italian Baroque ensemble Il Pomo d'Oro and music director Maxim Emelyanychev, Eden will include the world premiere of Portman's new work as well as works by composers through the ages: Ives, Cavalli, Handel, Gluck, Mahler, Wagner, Valentini, Marini, and Myslivececk.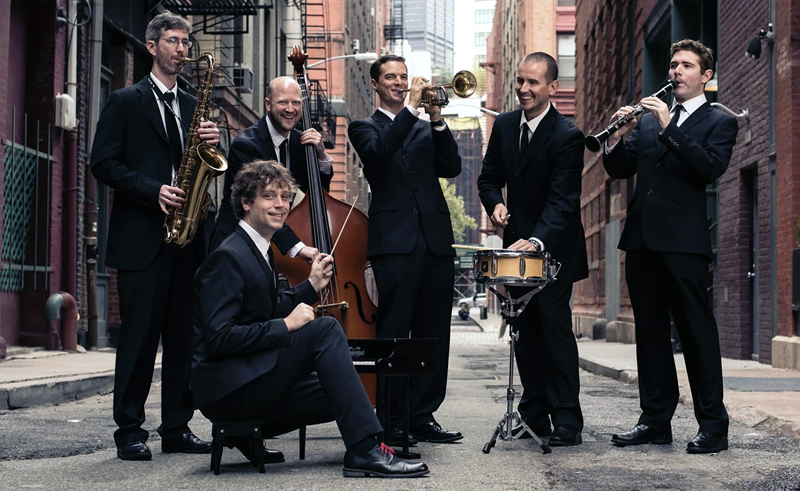 The Queen's Cartoonists
Take six guys born on three different continents, all musically (but not grammatically) gifted. Plunk them down in Queens, New York, where they meet their future artistic director, Joel Pierson, who loves watching cartoons and fusing classical music with jazz. Have them start playing together in the New York subway, then the Blue Note jazz club in Greenwich Village. They hit the big time with a performance of music with cartoon and contemporary animation clips alongside The New York Philharmonic at Lincoln Center. Now they're bringing that show to Kansas City.
During the Classic Age of cartoons, beginning in the 1920s and '30s, most animated films and cartoons were accompanied by classical music and jazz. You may not know the original composer or the title of the piece, but you'll recognize the music. 
For short clips of what's in store for this performance, check out thequeenscartoonists.com. 
The ensemble performs at Kauffman Center on April 27 at 7:00 p.m.