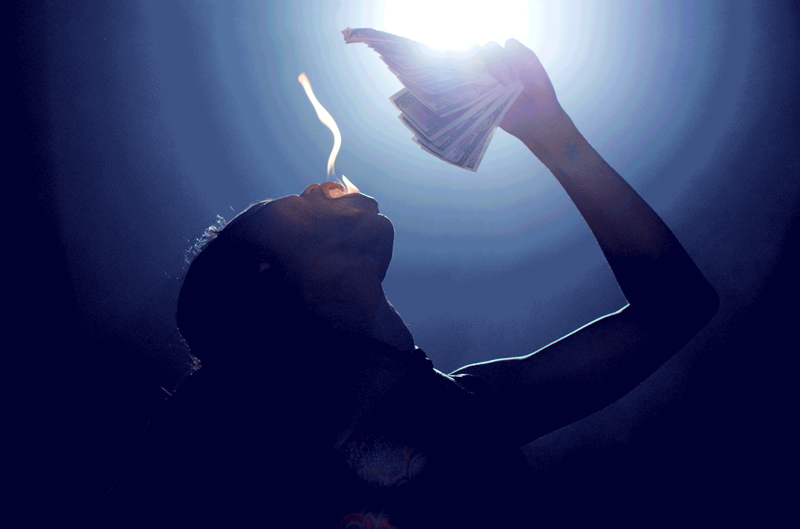 The Propeller Group: Stories are Invisible Monuments
On April 8, Tuan Nguyen, founding member of The Propeller Group (TPG), a hub for collective thinking and coordinated action, will look at past TPG projects, along with films from his own practice, to explore and expand on the relationships between objects, narratives, and resistance. Founded in 2006 and set in Saigon, Vietnam, TPG intentionally shape-shifts. For example, their 2017 Reincarnation film/art installation/social commentary focuses on funereal rituals in Vietnam, where funerals spill out from homes into the streets, blurring public and private. A death in the family creates a kind of magical space, a state removed from daily life, in which the norms of Vietnamese society can be broken. Performers from the transgender and transsexual communities are welcomed at funerals to entertain with singing, fire-breathing, and other acts.
The Propeller Group's multimedia works explore power, politics, and manipulation in unexpected and provocative ways.
Part of the Kansas City Art Institute Virtual Lecture Series, tickets are required for this free online event which is open to the public and begins at at 7:00 p.m.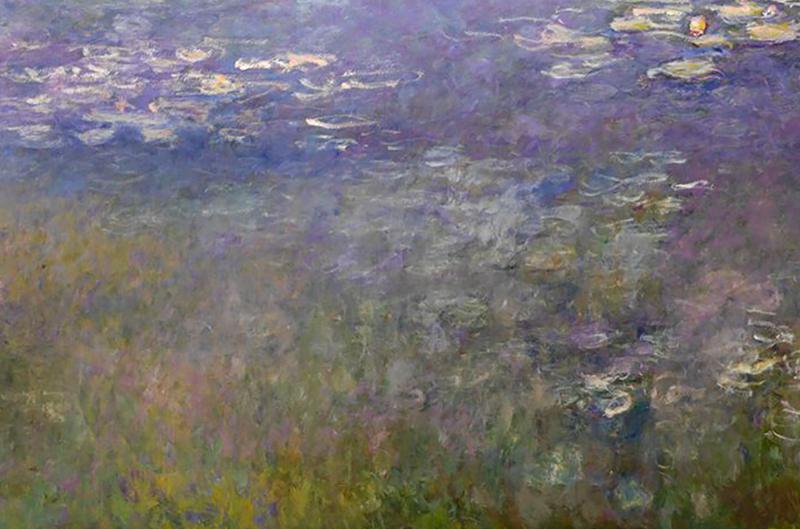 Immerse Yourself in the World of Claude Monet
Every 15 minutes in the new Bloch Galleries at the Nelson-Atkins Museum, you can leave your cares behind and inhabit the world of Impressionist painter Claude Monet. You might even meditate—or levitate—a little.
In 1915 as World War I ravaged France, Monet took solace in his garden at Giverny in Normandy. A plein-air artist, Monet propped his easel next to his pond and painted water lilies at every time of day, capturing each nuance of light, air, sound, color, and shadow.
Monet Water Lilies: From Dawn to Dusk is an immersive sound and light installation that offers a new way to experience this work. It envelops you in a quiet space where you can just be. And somehow, you might feel your energy and peace restored, just as Monet did. The ten-minute light program emulates the rise and fall of daylight as it plays on the water lilies in the pond at Giverny. It also includes a short video of Monet painting in his garden during this troubled time.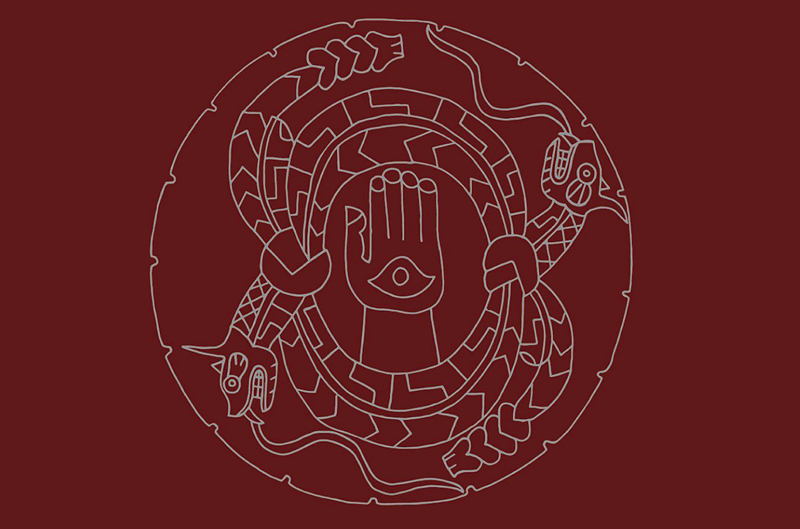 Aaron Copland and J. Tate Virtual Concert
The Kansas City Symphony continues its Classic Series—virtually—with two works highlighting American folkways, but with a twist. How often do we get classical music inspired by Native American culture?
In this concert, the Lenape native heritage comes back to the forefront. The Lenape were an agrarian tribe living in what is now the Delaware Valley. In 1837 they were forced off their lands to walk the "Trail of Tears" to Oklahoma. Composer Jerod Impichchaachaaha' Tate, a member of the Chickasaw tribe also displaced to Oklahoma, wrote Shakamaxon, a remembrance of the historic 1682 treaty between William Penn and the Lenape tribe, evoking the location as well as the competitive moccasin games enjoyed by the Lenape people.
Aaron Copland's distinctive style, familiar to Symphony in the Flint Hills concert-goers, captures the flavor of Americana in his 1944 Suite from Appalachian Spring. Copland is often called the dean of American composers.
The music reflects not only the patchwork quilt of our country's broad expanse, but also the many colorful stories that make up each patch.
The online concert is on Sunday, April 11 at 5:00 p.m.. Tickets required.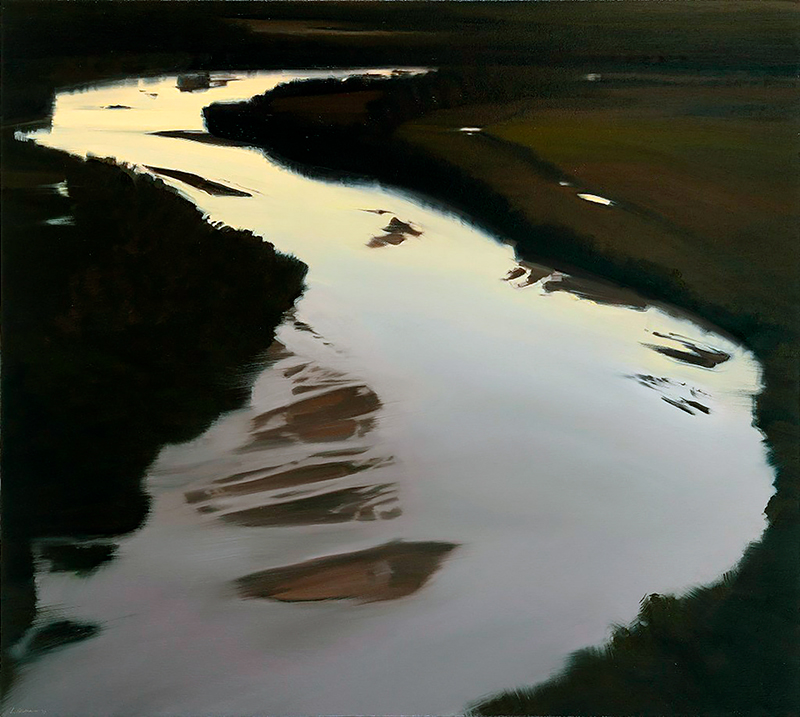 Lisa Grossman Current: New Paintings
The evolution of Lisa Grossman's work continues to capture the luminous beauty of the place we call home, whether it be a prairie sunrise, a bird's-eye view of a river, or layered rolling hills in the mist. Her new work showcases the quality of water—in mist, rain, or river—reflecting the light, always a tricky thing to capture. Grossman paints en plein air, her easel set up along a country road, her gear in the back of her truck.
Over 1,800 of her paintings are in public and private collections around the world. In the Kansas City area alone, her paintings hang in the Kansas City Chiefs headquarters, banks, hospitals, corporations, and art lovers' homes—her work is all about "open space, my inspiration, the wide skies and prairies of eastern Kansas and the Kansas River Valley," she says. "The power of this place and my emotional responses to it are the true subjects of my work. My wish is to share some of what I've discovered and to offer a new way of seeing these open prairie spaces and waterways."
The exhibit runs April 30 through June 21 at Haw Contemporary Stockyards.