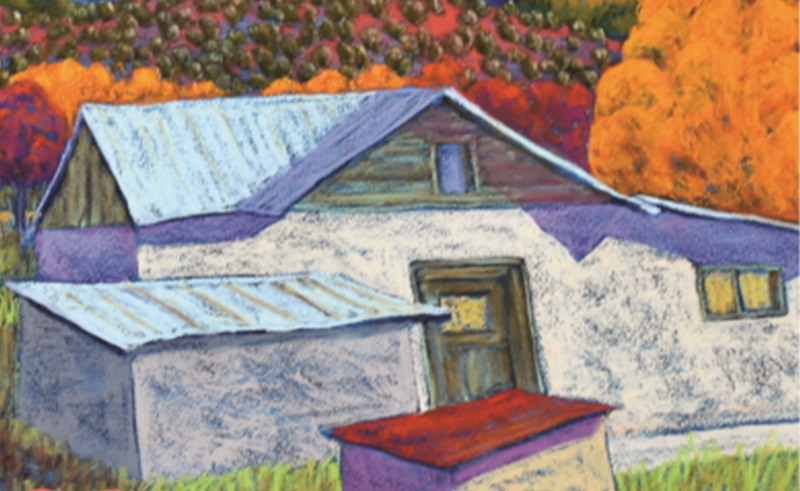 Sponsored Content:
Whether you're looking for a new accessory to wear, a chic accent for your home, or an eye-catching painting to adorn your wall, there's something for everyone at the 36th Brookside Art Annual.
The Brookside tradition is back in full force from April 29 to May 1, with booths from over 180 artists at 63rd Street and Brookside Boulevard between 63rd Street and Meyer Boulevard.
"Brookside Art Annual is special. At most shows, music is as much a feature as the art. But at Brookside, the focus is all on the art," says Donna Potts, an event organizer. "We are the first major art show in Kansas City, and this is a nationally ranked show—we are usually ranked in the top 25 United States Art Shows."
A Look at the Artists
With over 800 artist applications, Brookside chooses the best-of-the-best artists to bring their creations to Kansas City. Both local and national artists alike will attend this year's show.
So, who's a must-see artist? Look out for 2022's Featured Artist, Jennifer Cavan. Coming to Brookside from Sante Fe, New Mexico, Cavan has been a crowd favorite in past shows with her bright, vibrant, and captivating oil pastels. In 2021, she won the award for the drawing and pastel category.
Cavan began oil painting New Mexico landscapes when she and her husband moved there after leaving corporate jobs behind. Ask Cavan about the reasoning behind her color choices, and she'll share what drives her art. 
"It's something I feel strongly about," Cavan says. "I believe my work is more what it feels like versus what it actually looks like. I'm absolutely in love with this landscape, so I hope that gets reflected in what comes out in individual pieces. As I say to people, it's sort of like seeing through rose-colored glasses."
After you stop by Cavan's booth and see her work (which will be featured with all promotional materials and art-show souvenirs), check out these featured artists: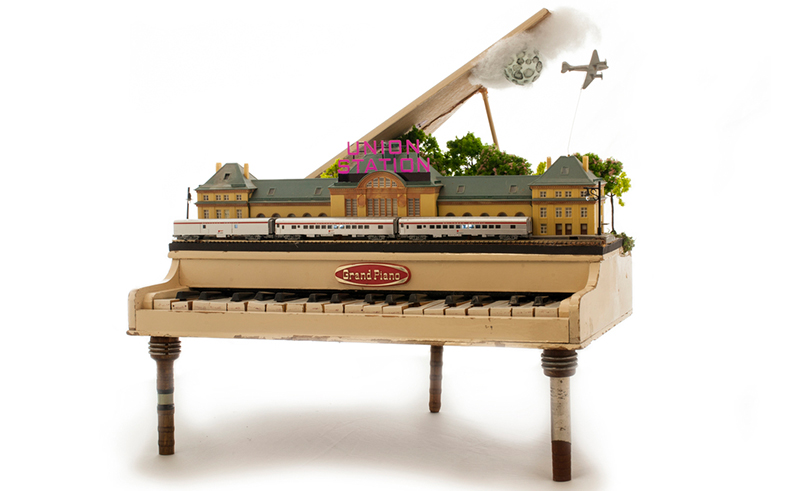 Scott Hildebrandt, Mister Christmas
Hildebrandt is bringing his love of miniatures to Brookside Art Annual from Englewood, Colorado. At his booth, you'll find repurposed vintage items—clocks, cameras, radios, old toys, etc.—transformed into miniature snapshots ranging from bustling cities to calming nature scenes.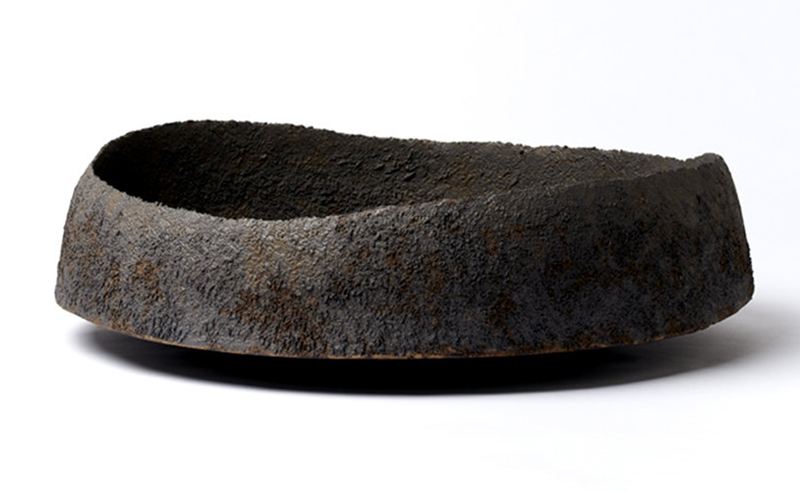 Erica Inman
The local ceramicist will be showcasing her hand-built, one-of-a-kind vessels that often reflect forms or fragments found in nature. Inman enjoys the raw material properties of clay and minerals and continuously experiments with them in her creations. She also paints watercolors.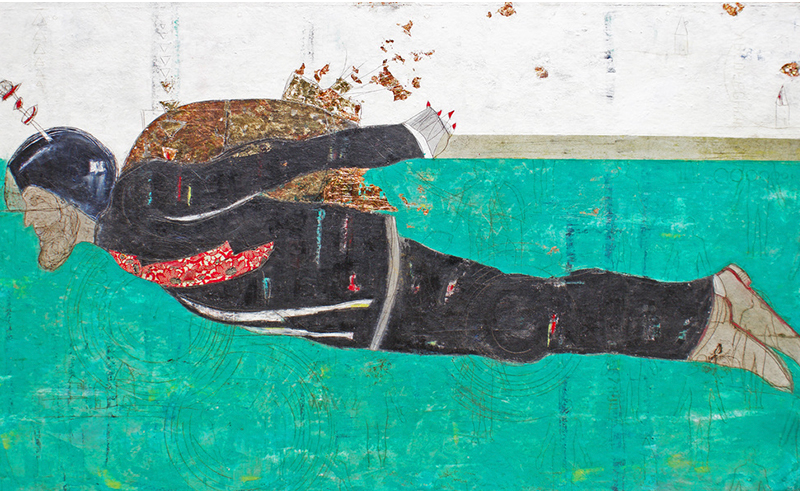 Kim Eubanks
If you are looking for a piece that tells a story, you'll want to stop by Eubanks's booth. She employs wedges, spatulas, and brushes to apply paint to large panels, which she carves with a scribe to create texture and depth.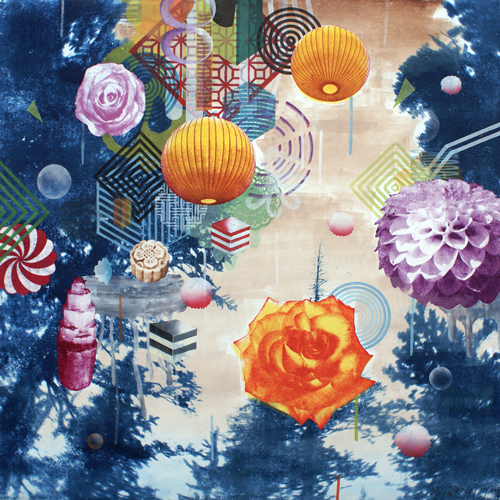 Heinrich Toh
A Brookside Art Annual favorite, Toh has won best in show five times over the years. A native of Singapore, Toh moved from Seattle to Kansas City to work on his paper-made mixed-media art that's inspired by layers of memory, ancestry, and pattern.
Shellie Bender
Looking for art you can wear? For 25 years, this Lawrence, Kansas, native has brought her wearable sculptures to Brookside Art Annual, as attendees have watched her jewelry evolve over time. Find your next statement piece at Bender's booth. 
Explore Brookside While Experiencing the Art
Hosted by the Brookside Business Association, the Art Annual showcases the best of what the Kansas City neighborhood has to offer. 
"The show serves as a reunion bringing together generations of Brookside residents, patrons, and supporters," says Sean Ackerson, an event organizer. "It's also a great way to meet and connect with others while enjoying top artists from across the country. The Art Annual showcases not only the historic Brookside Shops that host the show, but also the Brookside neighborhood and greater Kansas City."
In addition to the art, the weekend will offer fun for the family with face painting, arts and crafts, balloon animals, and more. Plus, there will be plenty of food booths from Brookside eateries—Costentino's Market, Charlie Hoopers, Topsy's, and Baskin-Robbins—serving everything from savory burgers to pulled pork, wine to fresh limeades, and kettle corn to ice cream.
The show is right in the heart of Brookside's historic shops and provides the perfect opportunity to discover local shopping.
"We see a lot of people come early and make a day of the event, as well as go out to one of the many restaurants for drinks after the show," says Ackerson. "It's a great opportunity to meet up with friends, family, and neighbors, enjoy a first date, or celebrate any occasion, and to pick up something special for yourself or others at the show and the Brookside Shops."
2022 Art Annual Show Hours:
Friday, April 29th, 5 p.m. – 9 p.m.

Saturday, April 30th, 10 a.m. – 9 p.m.

Sunday, May 1st, 11 a.m. – 5 p.m.