Whether it's a painting, photograph, or hand-painted ceramic tchotchke from your Aunt Nadine, most everyone has one piece of art that truly resonates with them. We're putting out the call to ask, "What's your favorite piece of art?"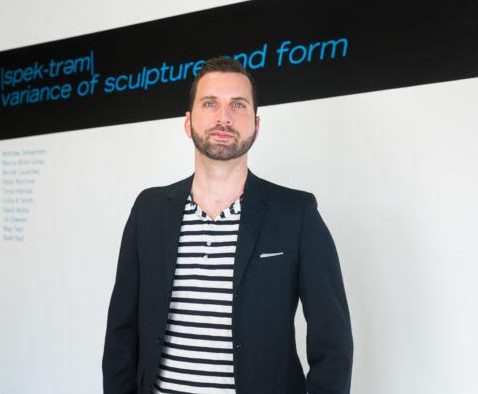 Next up, Robert Gann, owner and director of Habitat Contemporary Gallery, chooses a recent piece from artist Roger Shimomura. The lithograph—entitled Target—has "all the hallmarks of Shimomura's classic pop art and pop surrealism style," says Gann.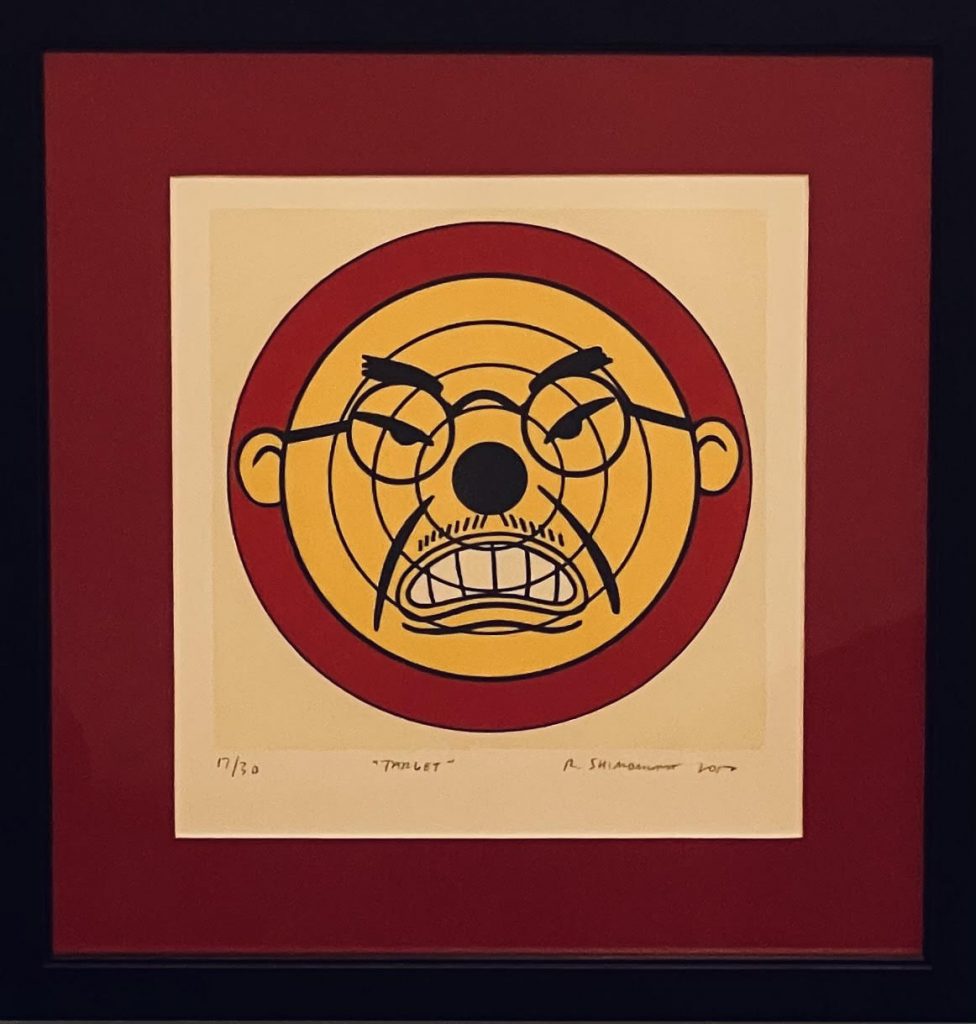 What's the appeal/allure of the artwork to you?
"Everything from the bold and limited color palette to the cartoonish representation of the central figure. Shimomura is reminiscent of other works I love by Roy Lichtenstein and Wang Guangyi. I am always on the lookout for work that is well thought out in context of meaning and mastery of discipline, Shimomura is right up my taste alley."
Is there a backstory to the artwork?
"I've been a longtime admirer of Shimomura's work and was on a mission to own a piece from this artist.  When the opportunity came up at the KCAC 2019 art auction, I jumped on it. I think I may have even bid against myself in my excitement.
During his youth Shimomura and his family were sent to a Japanese internment camp, this experience became the catalyst of many of his works. This is a part of our country's history that gets easily glossed over."
Describe the artwork's nuances—or what catches your eye, please.
"This work relayed the artist's socio-political commentary regarding the treatment of Asian Americans, that is still ringing true with current events.  The character's cartoonish depiction draws upon the negative connotation, given to people of Asian descent, pre-and post-War World II.
Shimomura's use of yellow is his response to these historic social and racial overtones. Overlaying the figure is a bullseye, which relates directly to the title of the work, Target. The message is pretty clear—this type of work helps lead to a woke culture, where we begin to recognize racial influences that have been set in our subconscious."