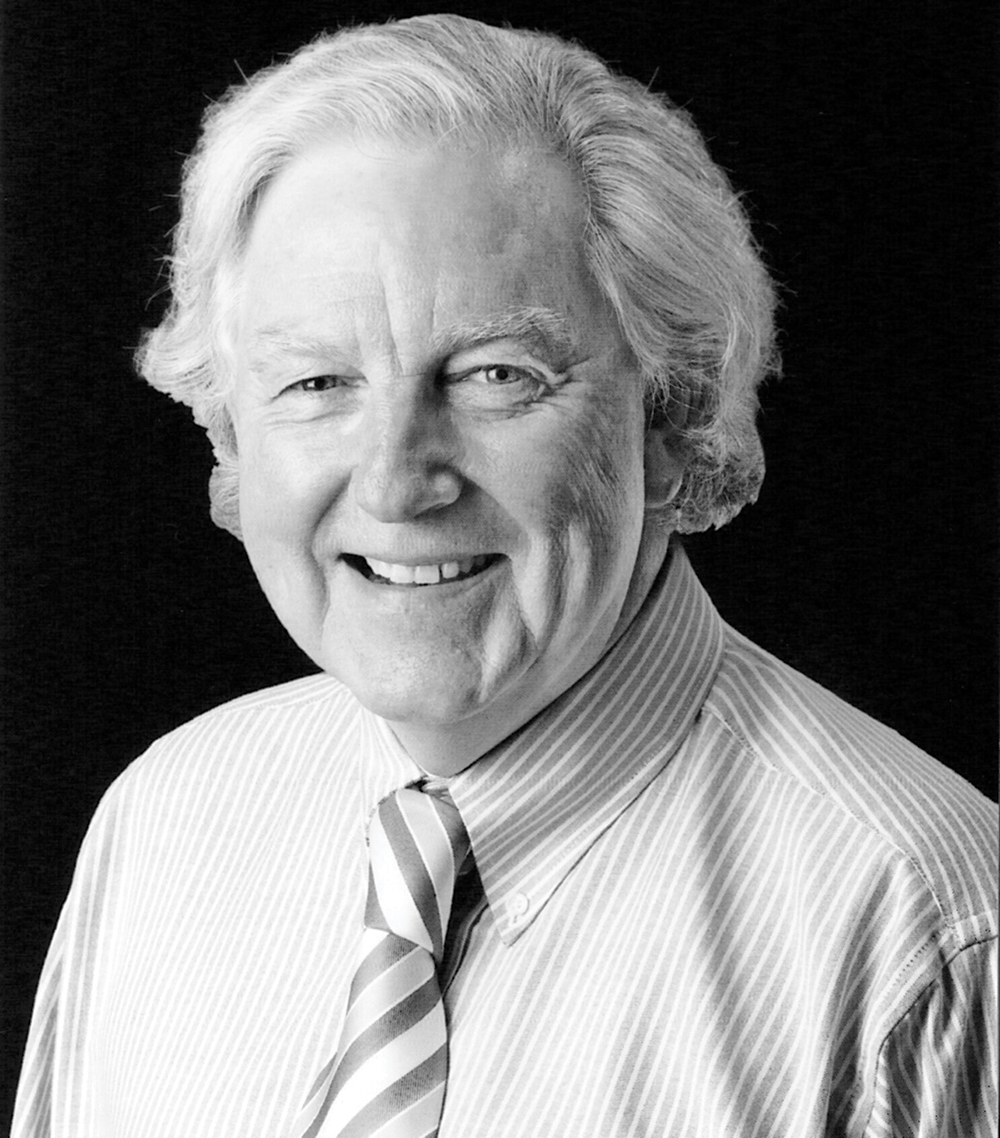 In Kansas City caught up with Tony Jones, the new president of the Kansas City Art Institute, a little breathlessly as he was packing a suitcase for another trip. Jones grew up in Wales, was educated at Goldsmiths College in London and the Newport College of Art in Wales as a sculptor, painter, and art historian. He came to the United States for postgraduate study as a Fulbright Scholar and received an M.F.A. from Tulane in New Orleans. Since then, he has led prestigious art institutions such as School of the Art Institute of Chicago and The Royal College of Art in London.
With a career that has straddled both sides of "the Pond," what is it about Kansas City that beckoned?
My childhood was in a very remote and very tiny hamlet (pop. 22) on an island on the west coast of Wales. I went to school each morning on a tractor (no buses), and we got electricity when I was 10. But I had a real talent for drawing, though I never saw an actual painting until I was about 14—and what a shock! So big, so colorful, with brush marks, and made by humans not gods—it was overpowering! Inevitably, I was bound to go to a great art school, in London. Then to Tulane in New Orleans, where I lived on Bourbon St. in the French Quarter, in a wee house with no air-conditioning—for three years! I swore I'd never do humidity again. Then back to the gorgeous Cotswolds of England, then Scotland, then Texas, then Scotland again, then Chicago, then London, then Chicago again—and now in terrific Kansas City. Luck is the only word. Being in the arts, with the people of the creative industries—very special, very different thinkers—it's been an honor, every day.
I came to KCAI because the Board Chair, the legendary late Steve Metzler, told me he had a plan to change the world "one cocktail party at a time." I thought KCAI had huge potential, the city was a big and happy surprise, my wife, Patty, [the photographer Patty Carroll, represented by Sherry Leedy Gallery] was very taken by it all, the cultural assets were deep and real, and working with Steve promised to be a full-scale hoot. I was supposed to be here for 18 months as an interim president, but we are still here, restoring a 1950s mid-century modern house by Donald Drummond. Patty is working in the wonderful Studios Inc community, and KCAI is growing and growing. Everything, always, is about people, and KC is choc-a-bloc with smart, kind, involved, and generous people; we've been humbled by their grace and support from the day we got here.
The Kansas City Art Institute has long been a magnet for creativity that has impacted the city. What are some of your plans for continuing this dynamic cultural force?
KCAI has always been a big provider of art and design talent to the city and the region. We want more and more of that and to be part of the creative economy—graduates who stay and thrive and are supported—we all want that. And to have the college and campus be a real asset to the community. Having gates doesn't mean we are a gated community. Instead, we are not a barrier, we are the bridge between the Kemper and the Nelson-Atkins. Julian [Zugazagoitia, director of the Nelson-Atkins Museum of Art] and Sean [O'Harrow, executive director of the Kemper Museum of Contemporary Art] and I are talking seriously about how to pool ideas and strategies for Rockhill and Southmoreland—the streetcar is coming our way and our neighborhood and cultural district had best be thinking about the impact! We ask how can we make the community and visitor experience richer and deeper?
What was it like when Queen Elizabeth conferred the Commander of the British Empire (CBE) title on you in 2003?
Going to Buckingham Palace in a gray morning suit, silk waistcoat, and top hat, to be conferred the regal honor of Commander of the British Empire was—no words to convey the experience. I had been director of the Royal College of Art, the top school of art and design in the world, and our patron was Prince Philip (now it's his son, Prince Charles) to whom I reported. They are truly dedicated and incredibly hard-working and always helpful.
Did I have tea with the Queen? No, I had two private lunches and four state dinners.
It was Prince Charles who said "if you live in Britain, you are touched by a product of the Royal College every day." Well, let's see if we can say that about our region here, with the work of KCAI graduates out there in our community and enriching people's lives. 
You've been fascinated by the work of Charles Rennie Macintosh, who, like Frank Lloyd Wright, approached art, architecture, interior design, and the decorative arts as one organic whole. What happens when form and function seamlessly blend?
I'm an immersed art historian, not a trained one, but I lived in Glasgow, Scotland, and Chicago, Illinois, cities forever associated with the geniuses Charles Rennie Mackintosh and his contemporary, Frank Lloyd Wright, so I soaked them up. Their way of working, blending architecture, interiors, furnishings all together was the template for the 'lifestyle design' we see all around us, still as relevant today as it was in 1919. Next time you're in Barnes & Noble try counting the numbers of "lifestyle" magazines, then look at the increasing lifestyle television programs there are—they are all about listening to what Macintosh and Wright said about the way you live and look, and the quality of your bespoke personal life. Whether it's a KC Arts and Crafts bungalow, or chic London minimalism, it's a style guide you can access to expand you into a 5-d universe of design applications unique to you. Surely, it's a kit of parts, but how you carefully and very personally assemble them defines why you are you. It's a handwritten message from the 19th century, delivered digitally.