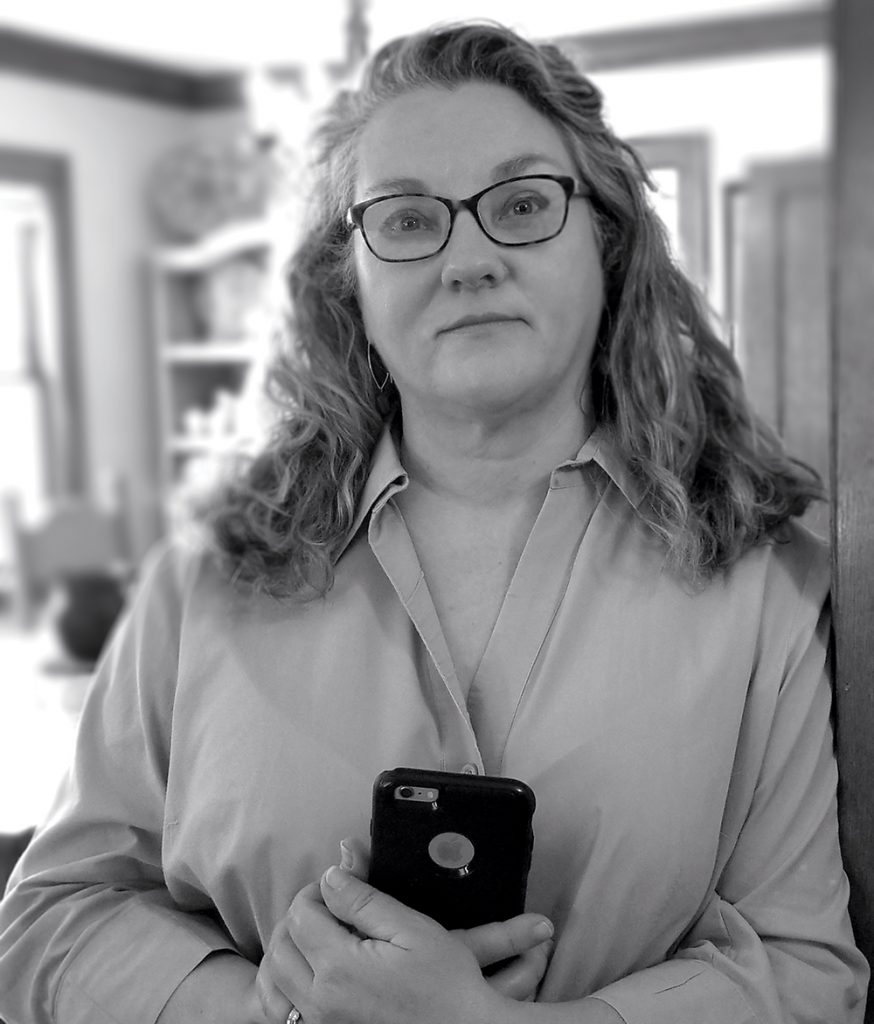 Ellen McDonald started out in the New York metro area with absolutely no idea that she'd come west to embrace Kansas City's arts community. "I literally grew up backstage," she says. "My mother was an actress. Working amongst artists and artistic staff is a very familiar and comfortable space for me."
But relocating to the Midwest? That was a bit of a stretch. While studying for her degree at Grinnell College, halfway between Iowa City and Des Moines, McDonald was gradually introduced to Flyover Country. When McDonald and her husband moved to Kansas City from Brooklyn thirty years ago, she still wasn't sure she'd stay. Now she's all in. Here's how. And why.
How did you come to be the metro's go-to arts publicist?
For where I am right now, it was a combination of being in the right place at the right time, being passionate about the work and fine-tuning my skill set. I had been working in the nonprofit sector for several years, providing capacity building, communications, and training services. When plans for the Kauffman Center began in earnest, I had been working with Kansas City Ballet for several years and had helped develop other smaller arts organizations. It soon became clear that our new performing arts scene would be striving for national and international attention, turning the spotlight not only on the center but on the entire arts renaissance here as well. I knew I could help. And, turns out not only do I love what I do but I'm also pretty good at it.
Promoting the arts is your business, but it's also your passion. Why?
Art is humanity's superpower. 
Have you ever sat in a darkened theater and been so moved you began to weep? Or heard an audience gasp in shock? Have you laughed so hard your cheeks hurt? Have you ever emerged from a performance or an exhibit and had your mind blown open? If I can play even an infinitesimal role in helping people have these transformative experiences, to shift perspective, to think deeper, to see the world differently or to simply experience beauty, then I find that deeply satisfying.
Now that the 2019/20 performing arts season ended prematurely because of COVID-19, what can we do, as audiences and art-lovers, to help these groups recover?
Pay attention. We have been talking for years about the value and vibrancy of the Kansas City arts scene, and now more than ever we cannot forget that. As we recover, we have to remember what we want to return to. We cannot take the very existence of the arts or any of the arts organizations for granted. The arts require investment—nothing is free. Each artist, each arts organization must be nurtured and supported. If you had a ticket to a canceled performance, please donate it back. Add a little something if you can.
And finally, as I keep saying, come back. I guarantee you that we all missed out on some stunning and brilliant performances this spring. Everyone is working tirelessly to do what they can to emerge on the other side of this virus with new and vital works. We all need you back in your seats. You're going to be amazed at what we can do.
What do you like best about living in Kansas City?
When my husband and I moved here to raise a family in an affordable city, the only things we had heard about were the Royals, and all the fountains and boulevards. It certainly took some time for us to acclimate. For many years, my husband and I had an agreement that when the kids left for college, we would move back East to be closer to family. But a funny thing happened along the way: we realized we had fallen in love with this amazing city. It wasn't just the incredible quality of life, but there was a buzz in the air. Anything was possible. Civic and arts leadership took huge risks. The art scene exploded. It was like a magnet, drawing people in, including us!
I think that's what I like best about Kansas City: This town does a stellar job supporting the arts, enabling so many artists to have an opportunity to do great work and raise a family. They are our neighbors and friends. We see them not only on stage but also about town. We care about them because they so care about us. They want to share their talents and passions with us. How lucky are we? I have no doubt that Kansas City will rise to this challenge and let their superpowers reign again.