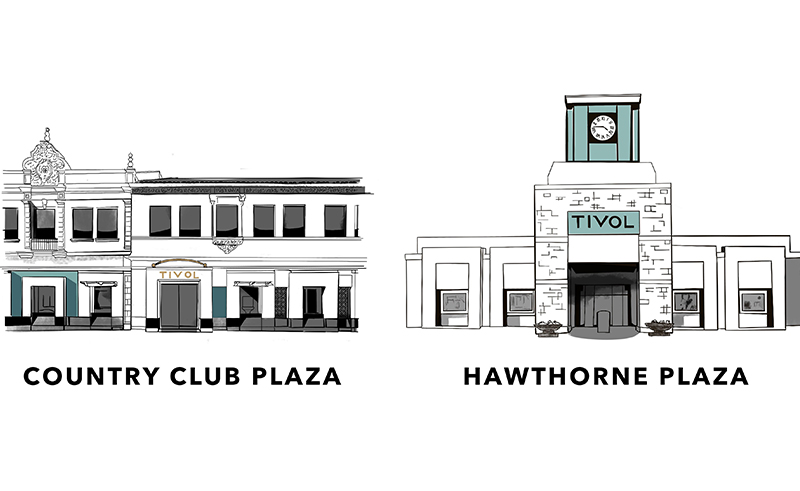 Sponsored Content
Picking out that perfect gift for the special lady in your life can seem a bit overwhelming, can't it? 
Luckily, Kansas City shoppers have been trusting TIVOL for over a century to find the gift she'll remember—and wear—for years and years to come. In 1910, Charles Tivol opened a jewelry store in downtown Kansas City, stamping a timeless reputation of enduring workmanship and style to the TIVOL brand, now in its fourth generation.
This holiday season, TIVOL's cases are brimming with the perfect high-end statement pieces from David Yurman. TIVOL is the go-to spot in town to find the David Yurman style you want. When David Yurman launched his jewelry line in 1980, TIVOL was one of the first stores in the U.S. to carry the brand. 
Over the decades, the two brands have built legacies on the foundation of passion, collaboration, and curiosity. So, rest assured this holiday season you'll find the perfect David Yurman piece at TIVOL.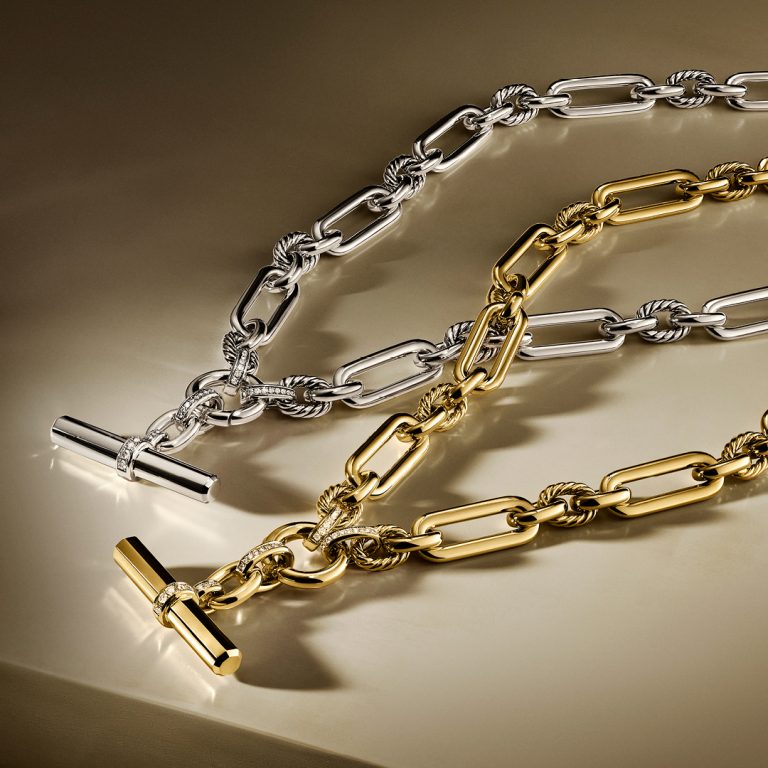 Find just the right pieces from David Yurman's Cable and Lexington collections
Between David Yurman's Cable and Lexington collections, TIVOL offers an extensive and on-trend selection of women's fine jewelry. 
The Cable Collection began 40 years ago when David created a bracelet for his wife Sybil. Inspired by the bronze rods he used for his sculptures, he twisted individual strands of metal into a helix and embellished the end caps with colored gemstones. Today, Cable shapes every design, creating movement, texture, and depth in all the brand's pieces. As David has said, "Cable is the river that runs through everything I do." 
The Cable bracelet is the brand's most renowned style and comes in many variations, ranging from mixed-metal versions to designs with gem-capped finials. The collection also includes an array of rings and necklaces.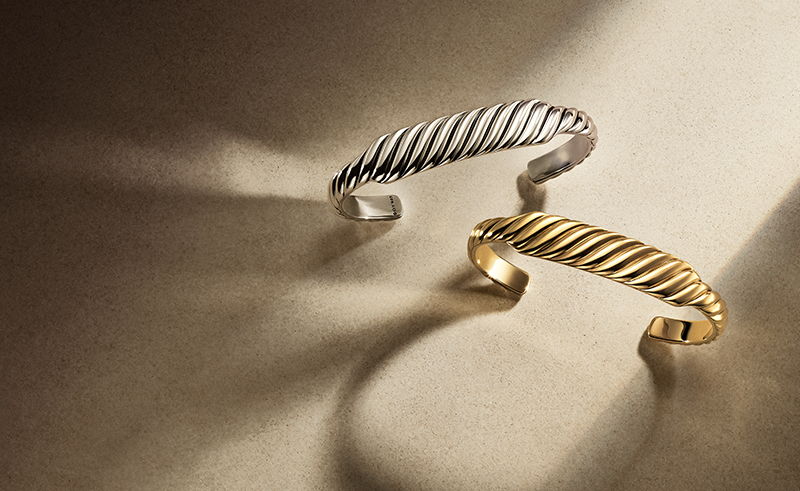 The Lexington collection, a more recent addition to the David Yurman lines at TIVOL, is named for Lexington Avenue in New York City, the location of Art Deco icons such as the General Electric Building and the Chrysler Building. Lexington celebrates the sleek sensibility of 1930s Manhattan architecture, with a full line of necklaces, bracelets, earrings, and rings, and the Lexington Chain Necklace is at the helm of the collection.
With Lexington, the clean lines and juxtaposition of smooth and cabled metal paired with pavé diamonds transform David Yurman's signature oval-link chain into a city-chic essential. The necklace can be worn in a variety of ways to make just the statement her outfit needs. She can loop a long, single chain for an edgy effect, layer luxe links for a maximalist vibe, or pair the necklace with one of her other favorite David Yurman pieces.
Most pieces in the Lexington collection are crafted in 18-karat yellow gold, but if sterling silver is more her style, there are plenty of choices—along with a few mixed metal designs.
To this day, the brand's founders, David and Sybil Yurman, along with their son, Evan Yurman, are closely involved with every stage of designing new collections. Plus, you can feel good about any David Yurman gift purchase—the brand meticulously screens each of its supplier partners to ensure ethical, legal, and physical standards.
Shop David Yurman's women's offerings at either of TIVOL's locations or online at tivol.com/pages/david-yurman-store.