In matters of love, sometimes it's what's underneath that counts. For those important liaisons, pull out all the stops with under (or just) garments that flatter every figure in lace, satin, and bamboo. There's something for every mood, whether you're rolling solo or rolling in the hay this Valentine's Day.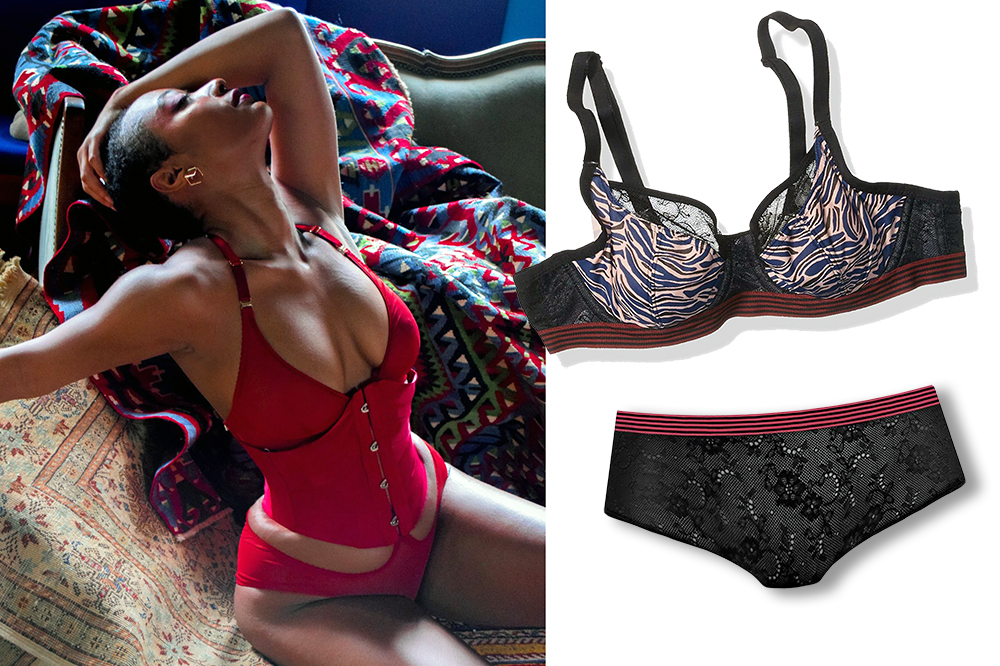 Full Steam Ahead
When the occasion calls for full-on sensuality, go for the gusto with a red ensemble from Birdies (above left). This red mesh wrap bra keeps comfort in mind, while the rouge ribbon corset brings a hint of burlesque to the bedroom. Boredelle Art Deco mesh wrap bra, $160, Bordelle peep brief, $145, Evgania Ribbon Corset, $188. All available at Birdies (Crossroads). 
Curve Appeal
Who says that sexy has to mean uncomfortable? Get rid of the wires with this beautifully detailed plunge bra with matching lace short (above right). A low center gives way to delicate lace top cups for a revealing neckline without being a push-up. Plus, this beauty is available in cup sizes from D-H. Freya Wild Plunge bra, $62, and short, $24, available at Clair de Lune (Hawthorne Plaza).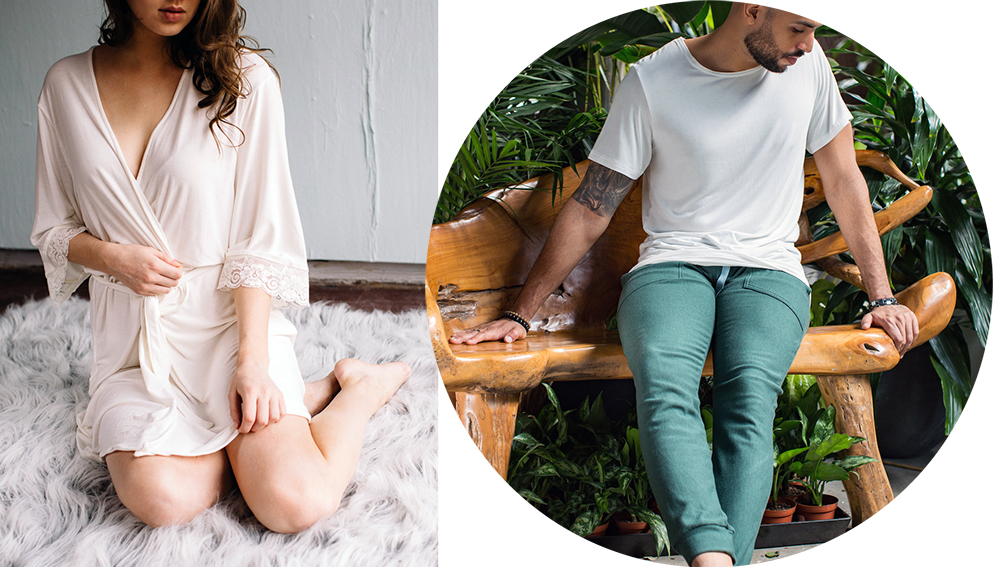 Comfortable Canoodling
For those keeping things low-key, get ready to Netflix (or Disney+) and chill in a soft bamboo robe from MADI Apparel. Not only is this silky, lace-trimmed robe (above left) locally cut and sewn in Kansas City, but for every item purchased, a pair of underwear is donated to a woman in need. Plus, every robe is organically sustainable, odor-resistant, and quick dry. The Karen Restful robe, $108, available at MADI Apparel (Westside).
For the Menfolk
Do guys get dressed up for Valentine's? Maybe that should change. Treat your man to joggers that are comfy and stylish. The sustainable stretch fleece joggers (above right) are hand-dyed by artist Alyx Jacobs. Pair with a white bamboo tee for a lazy evening that could turn into more. Pine joggers, $128, Bamboo tee, $68, at MADI Apparel (Westside).