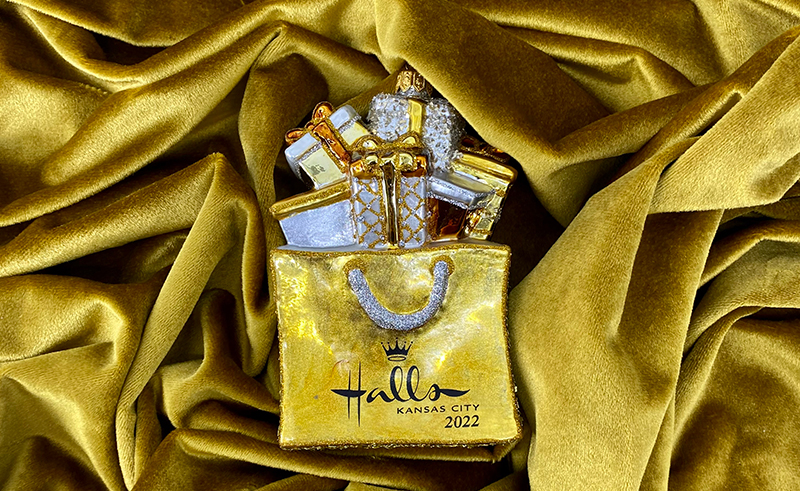 Sponsored Content
Is it really the holidays in Kansas City without a shopping trip to Halls? Not only does the Kansas City retailer offer an experience that feels like you're shopping in the middle of a winter wonderland, but you can also find something for just about everyone on your gift list. 
"There's a great tradition of people coming to Halls for gifts they can't find anywhere else in Kansas City," says Todd Epperley, the president of Halls. "Our visual team does a wonderful job to make the store look beautiful — our holiday shop is second to none. People also really like the gold bow and the green wrapping paper of the Halls box. The annual holiday shopping experience at Halls is part of tradition, and shoppers know what they're getting is the best quality."
We worked with Epperley and his team to come up with the Halls Top 10 Gifts of Christmas Gift Guide.
A Pocket-Sized Gift for Her
Have you noticed the trend now is to lighten the load we carry around day to day? Women are swapping out their purses for luxury leather goods that store important things like their phone and a couple of credit cards. Find fashionable wallets and pouches from Prada, Marc Jacobs, Tory Burch, Ferragamo and other high-end brands.
Sling Bags for Him
Gone are the days of carrying around everyday essentials in a backpack or briefcase. Sling bags are taking the men's fashion scene by storm. Sling bags offer a functional crossbody style with plenty of room for keys, phones and wallets. Get the latest styles from Prada, Versace, Christian Louboutin and TUMI.
The Gift of Cozy
This time of year, we'll take all the comfy and cozy cold-weather accessories we can get. From soft, fuzzy, faux fur APPARIS blankets to cashmere and leather gloves imported from Italy, it's easy to give the gift of comfort this holiday season.
Fashionable Warmth
None of us really enjoys getting out in the biting winter Kansas City weather, but on those days when your loved one must venture out, they might as well do it fashionably, right? This season, Halls has so many choices in the men's and women's departments for luxe outerwear. Shop a variety of fits and styles from Moncler, Herno, BOGNER and Canada Goose.
Walking on Cloud Nine
Do you have a person or two on your shopping list who avoids going out in the winter at all costs? Make sure they have the perfect pair of slippers for their season of hibernation in the comfort — and warmth — of home. With Halls, you can give the gift of walking on a cloud in trendy slippers from brands such as SOREL, UGG and Barbour.
In the Name of Tradition
Since 1964, generations of Kansas Citians have collected the newest iteration of the Halls Bell — the perfect gift for the collector on your list. Whether it's for you, the family member who has all 58 bells or someone on your list who wants to start a new collection, the 2022 Halls Sterling Silver Bell is now available.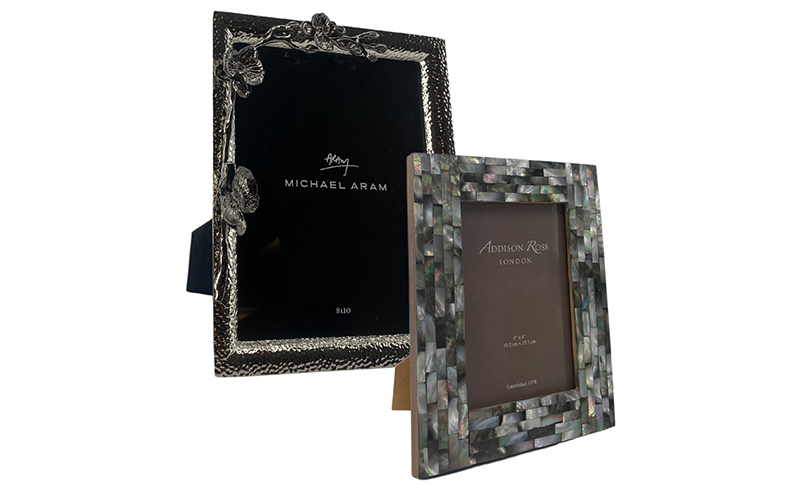 Making Memories
Sometimes the best gifts are forever-preserved memories. Maybe you recently got married, took a special trip or added a new member to the family. Select your favorite photo memory and give it as a gift in one of the premium frames available at Halls. From Mariposa's 5×7 signature frame to Michael Aram's 8×10 black orchid frame and the Addison Ross 4×6 mother-of-pearl black frame, there are plenty of options.
A Reminder of Home
Give a nod to Kansas City with these holiday ornaments. From the Halls Gold Shopping Bag to the KC Skyline and Crown Center, you can give the gift of Kansas City icons. Hand-blown and hand-painted in Poland, these will fill that open spot on the Christmas tree perfectly.
For the Wee Ones
Shopping for baby's first Christmas or the kiddos on your list? Halls has you covered with Bunnies By The Bay's soft and adorable stuffed animal plushies — perfect for the gift of snuggles. For the toddlers and older kids on your list, look at their selection of Books to Bed for copies of popular children's books that come with matching pajamas or Crayola's assorted offerings of Scribble Scrubbie toys — sure to ignite creativity.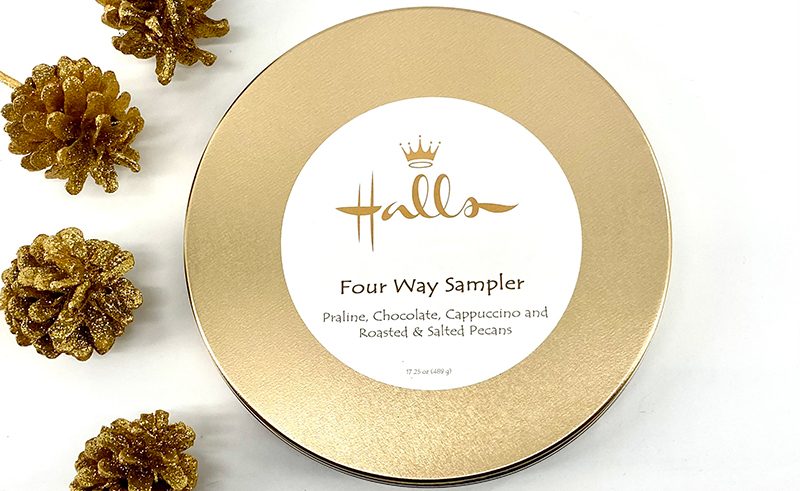 Don't Forget Those Stocking Stuffers
Looking for the perfect stocking stuffer for the person on your list with a sweet tooth? Look no further than the Halls Four-Way Sampler Tin featuring 17.5 ounces of roasted and salted, chocolate-covered, praline, and cappuccino-flavored pecans.