Sponsored Content
We all have a few of those people on our holiday gift-buying list.
You know—the ones who seem to have everything and are impossible to shop for. Until now!
This is the year to put the Kemper Museum of Contemporary Art's museum shop on your holiday shopping list. And if you've stopped by recently, now's the time to make a return trip.
"Our inventory is always changing and we always have something new coming in," says Abbey Sandberg, the museum shop manager. "We feature goods from a number of local artists, and it's important that we keep our selection fresh. Plus, museum shop merchandise rotates with our current exhibitions."
Jewelry, textiles, books, children's toys and puzzles, home décor—you'll find all of this and so much more at the museum shop. To help get you in the holiday shopping mood, Sandberg made a list of some of her favorite gift ideas.
5 Gift Ideas You'll Find at Kemper Museum Shop:
1 – Rafael Lozano-Hemmer signed catalog: This mid-career retrospective provides a deeper look at the "Pulse Topology" artist's body of work through a gorgeous and thought-provoking collection of the artist's engaging installations. A limited number of signed copies are available.
2 – Cashmere and silk Chihuly scarves: These luxurious textiles mimic the vivid colors and instantly recognizable patterns of Dale Chihuly's iconic glass art. The rectangular scarves can be styled in a variety of ways and feature a delicate eyelash fringe.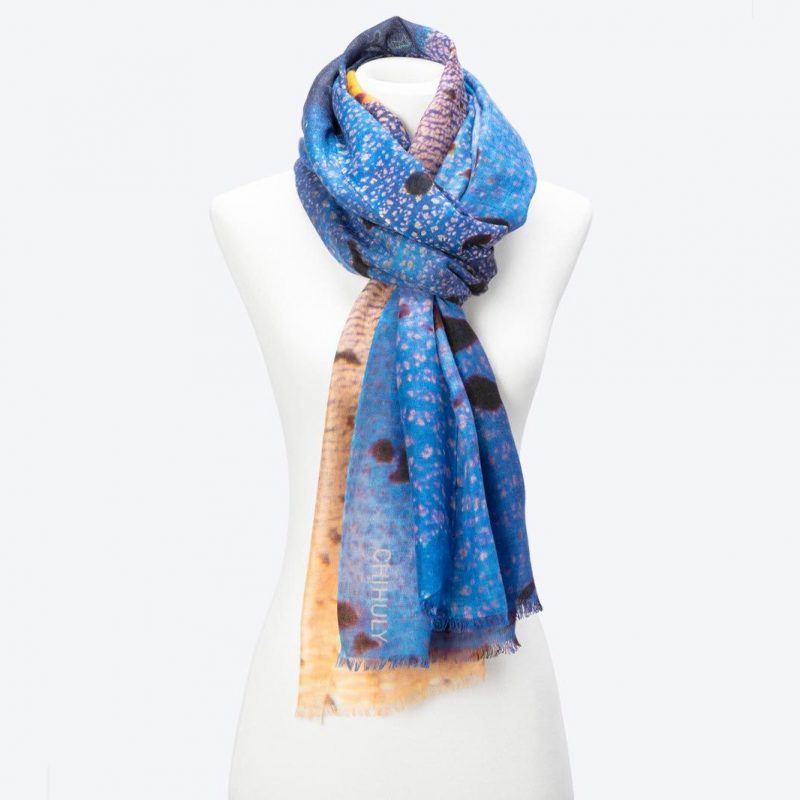 3 – Locally made cotton face coverings: Make a fashion statement and help others stay healthy with cotton face masks created by Elizabeth Lumpkin of Prairie Village-based MyEmmeline Designs. Lumpkin's patterns are inspired by local art and nature.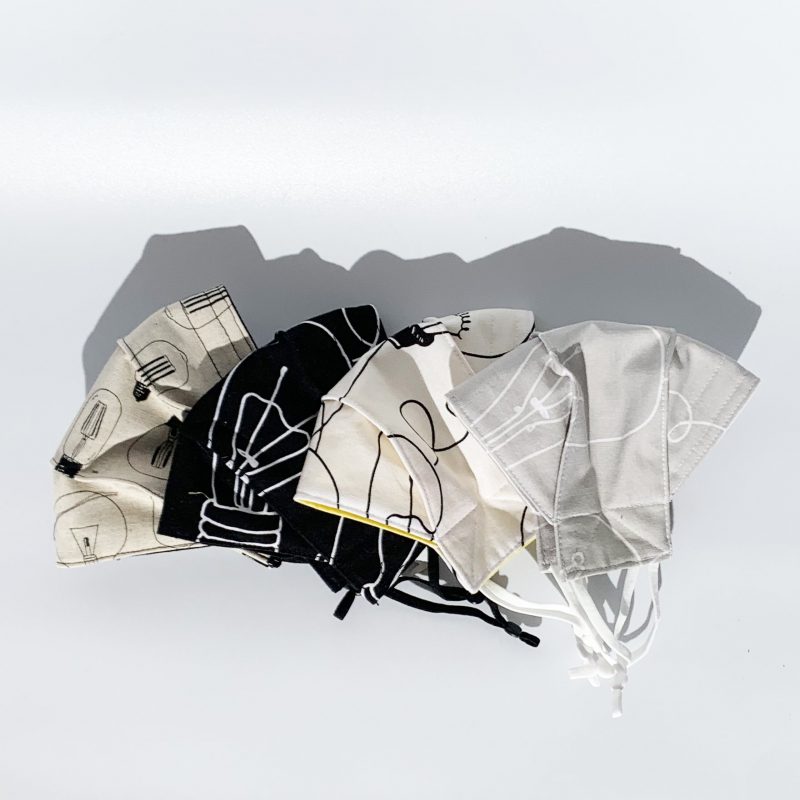 4 – Art supplies: Encourage a friend or loved one's creativity with museum-approved art supplies, ranging from sketchbooks and pens to DIY kits and Kitpas art crayons.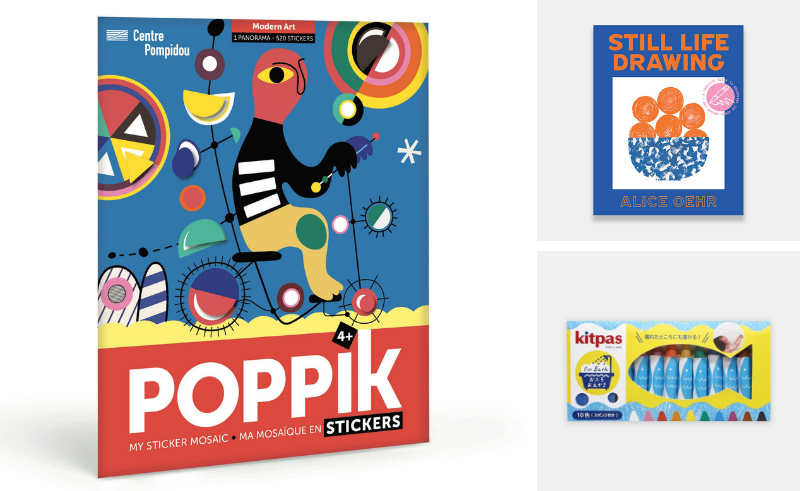 5 – Jewelry: Talk about wearable art! The Kemper museum shop offers an incredible array of jewelry, including necklaces, bracelets, earrings, rings, and brooches.
"Jewelry is always a bestseller," Sandberg says. "We carry a range of items from local and international artists."
Not only will you find an exciting array of pieces in the museum shop; they come in a wide range of price points, too, so you can delight someone while also staying within your gift-buying budget.
While you're shopping for others, treat yourself to a gift, too—time to relax and enjoy all that the Kemper Museum. Stroll through the latest exhibitions and treat yourself to lunch at Café Sebastienne.
"It's just the right size for a few lovely hours, get some holiday shopping done, see some amazing art, and enjoy lunch or coffee," Sandberg says. Take that relaxing museum experience even further with convenient on-site services at the museum shop, including free gift wrapping.
If you're outside the area and not able to visit in-person, shop the museum's online selection and receive free shipping. "We're doing what we can to make things easy, comfortable, and fun," Sandberg says.
Throughout December, Kemper Museum members receive double discounts every Saturday and Sunday. If you'd normally get a 10% discount with your museum membership, you'll enjoy 20% off this month.
And that's another gift idea: a museum membership. Membership tiers range from solo to connoisseur, with prices from $55 to $500. All members receive savings in the museum shop and Café Sebastienne, access to members-only activities and programs and invitations to special exhibition openings, among other benefits. Because the Kemper Museum is a non-profit, every dollar spent goes right back to the museum—and that gives a new meaning to shopping locally.
The Kemper Museum of Contemporary Art's Museum Shop is open during museum hours: 10 a.m. to 4 p.m. Wednesday, 10 a.m. to 9 p.m. Thursday, 10 a.m. to 4 p.m. Friday-Sunday, closed Monday and Tuesday. Museum admission is free. Visit the Kemper Museum's website for more information, including current exhibitions, upcoming events, and more.