Rumor has it, KCMO stakes claim to having one of the largest vintage T-shirt emporiums in the world. Founded 2008, WyCo Vintage has more than 4,500 vintage shirts and jackets that range from music, art, and pop culture to, of course, clever musings.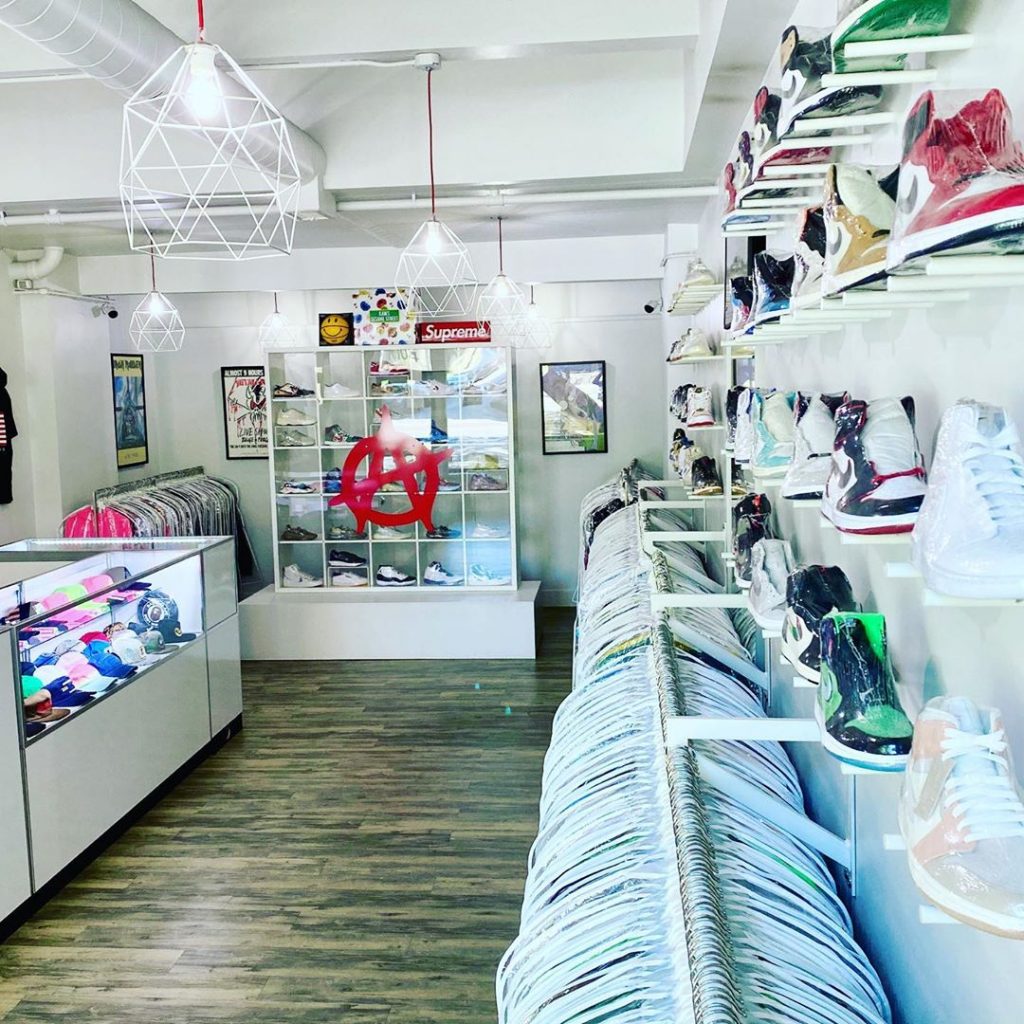 We caught up with owner Patrick Klima to find out why his old-school-meets-new-school apparel shop is so wildly popular. 

Everyone has a fave T-shirt in their closet, yes? Why are people so passionate about that particular piece of apparel?
"T-shirts are awesome! They're comfortable and anybody can wear them. The moment you add something culturally significant to a shirt, it becomes something more. Concert shirts for example, real tour shirts, have an essence to them. It's one of the closest connections you can make to that special moment in time—like a 1977 Led Zeppelin tour shirt for example, it's got spirit.
For some, it's reconnecting to childhood memories, and for others, it's about getting a piece from an era when you maybe didn't yet exist. They really allow you to represent and express particular thoughts, views, and feelings in ways that are much more difficult with other pieces of clothing. These shirts are collectibles that you can wear, which makes them even more special. I feel like a lot of the time people will buy something 'collectible' only to have it set on a surface, or in some drawer, in some neglected room, for the entirety of its life. If you see someone wearing a cool vintage tee, ask them about it and they will tell you about it!"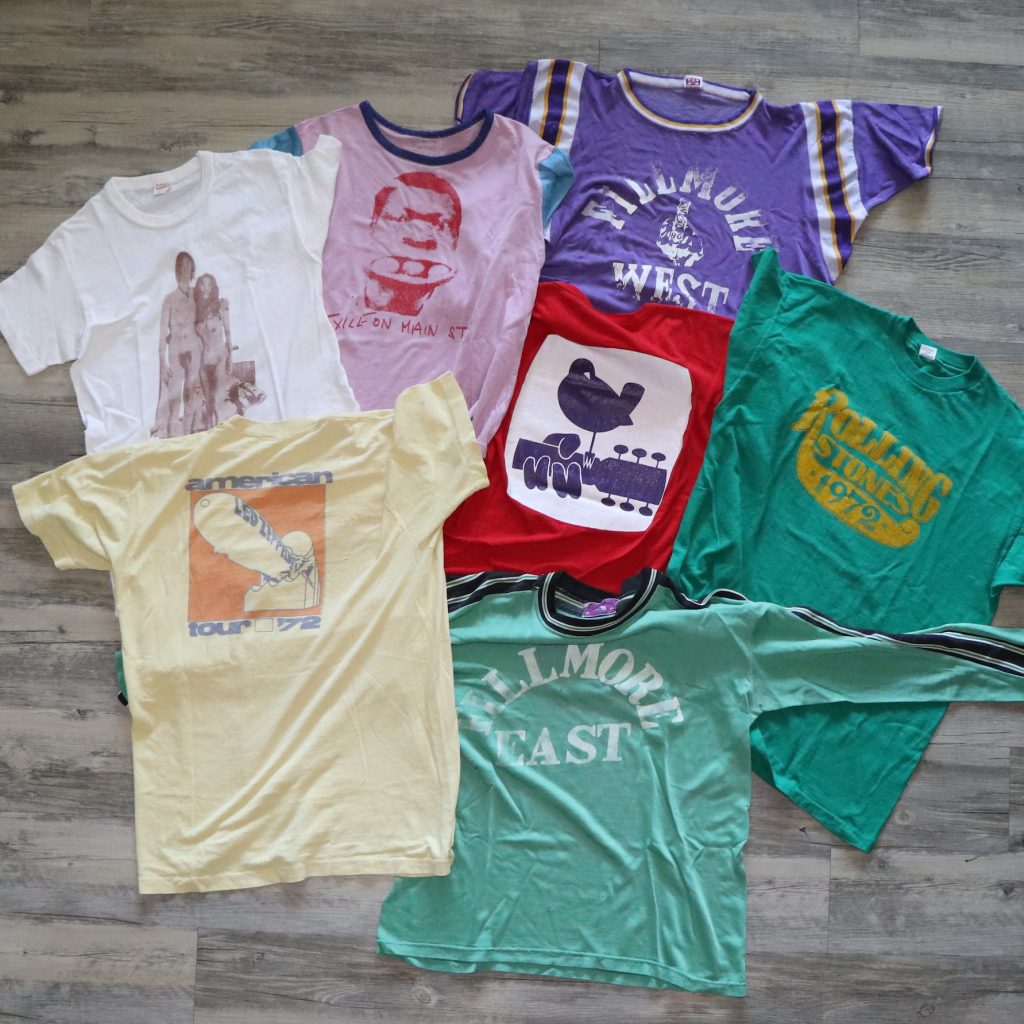 'Fess up—do you have a fave shirt?
"There are so many amazing shirts it's really hard to have a favorite. I'm constantly finding things I've never seen, so I feel like favorite is really subjective. My dream is to one day own a George Harrison Dark Horse Records promo shirt that fits. I've come across many of them over the last 20 years and I've yet to find one that fits me. 'All things must pass' and hopefully that shirt passes to me soon."
Any celeb sightings in the store?
"Aziz Ansari, Josh Wolf, Wale, Trippie Redd and many of our Super Bowl champions, the Kansas City Chiefs.

What is the holy grail of vintage T-shirts? Is there one particular shirt that is revered or highly coveted at your store? (Or, say, not for sale?)
"Holy grail is a tough question because it's very subjective to the collector. Right now you could say that the Nirvana Heart Shaped Box All Over Print or Random Marvel All Over Print shirts kind of represent that 'holy grail' to the new wave of re-sellers and collectors. But they're really not. Valuable, yes—but not really a grail. (There were a lot of these shirts made.)
The early rock shirts from late 60s, early 70s, crew pieces, stuff that was made just for the band and those close to the band, that's the holy grail stuff. I have an original Woodstock shirt, jacket, and pith helmet. I also have one of the first known Led Zeppelin crew shirts from 1972. I have shirts that were on the Lynyrd Skynyrd plane crash. These items are holy grails.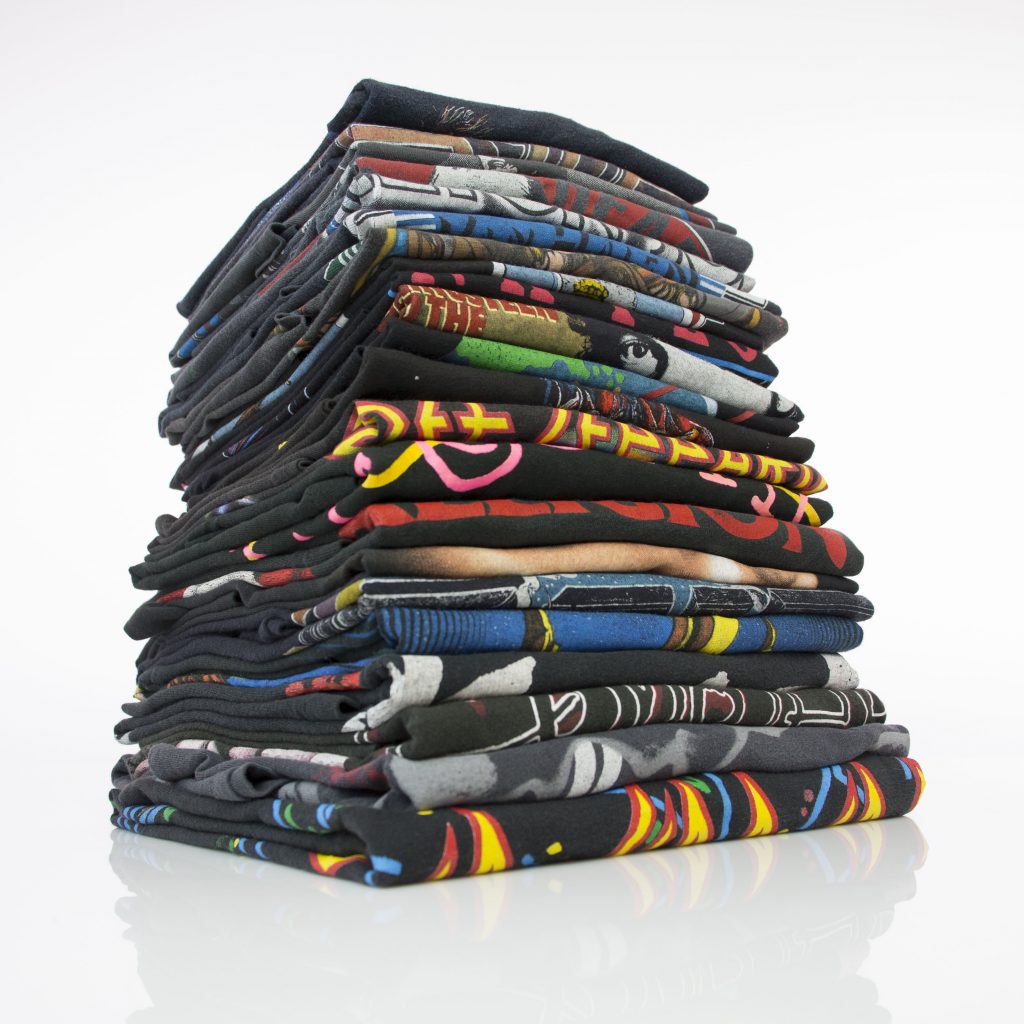 As a serious collector and enthusiast, you might only get one chance to purchase a piece like this every five years. They don't come up often. Bill Wyman—an original Rolling Stones member—just auctioned off his personal collection a couple of weeks ago, from guitars to jewelry to stage-worn clothing. I bid $20,000 on Bill Wyman's Goat's Head Soup Ritva man sweater—and lost! Buyer paid $22.5k plus 25 percent buyer's premium. Mind blown!"