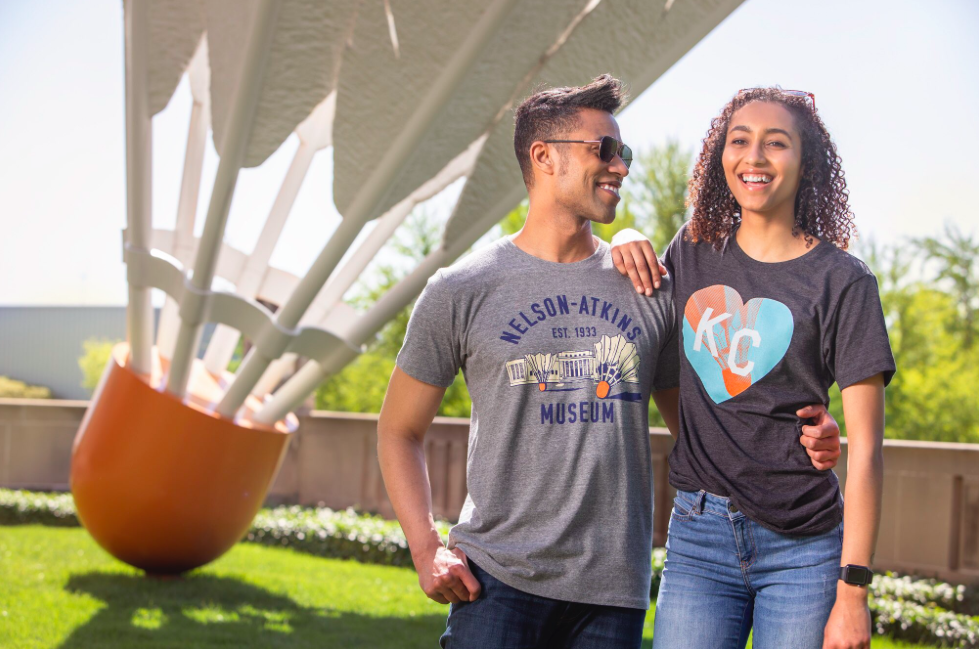 T-shirt purveyors Charlie Hustle unleashed a couple of exclusive T-shirts for Nelson-Atkins last year. The tees were so wildly popular, the team at Charlie Hustle hustled to whip up two new designs this year.
And we're not even kidding when we say they're flying off the shelves.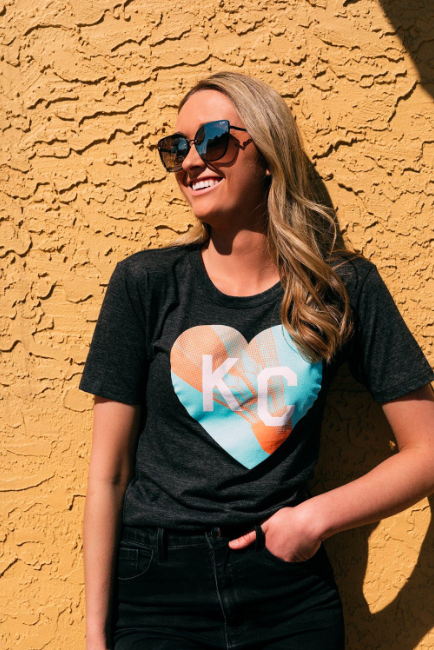 According to museum store manager Brian Day, "each style is different, but both celebrate the 'art and soul' of the Nelson-Atkins Museum of Art."
Both shirts retail for $32 (and museum members receive a 10% discount). "They're truly one of a kind," says Day. "One design features the original building and the shuttlecocks while the heart design has such a unique look that showcases the beloved shuttlecock image."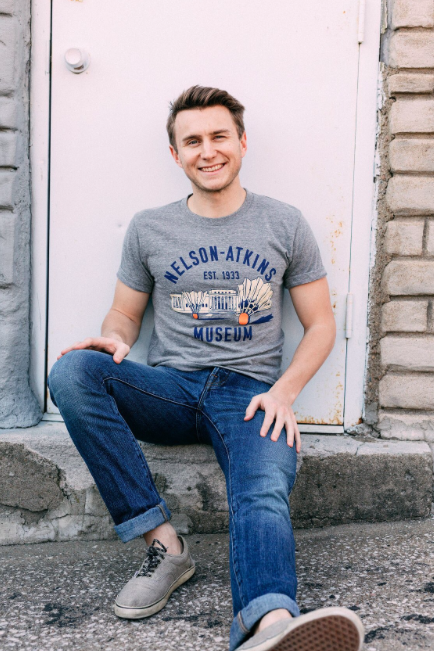 If you're looking for the perfect KC-centric T-shirt to complete your ensemble this summer, look no further. These two tees are must-haves for your wardrobe.